5 Reasons Vacation Sooner Creates Work Life Balance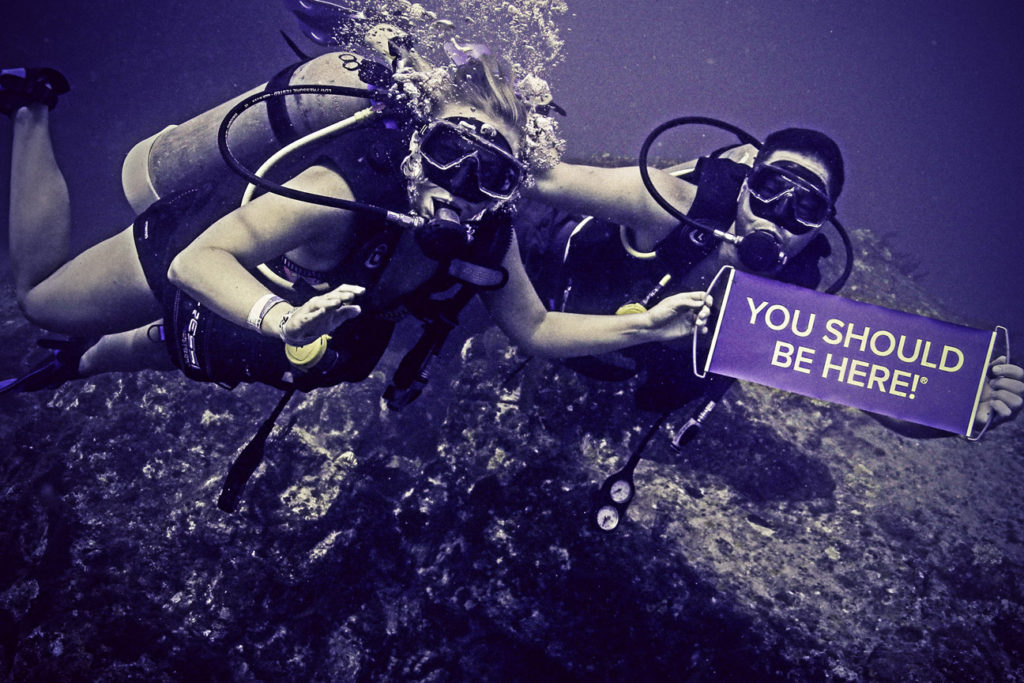 We are going to explore 5 Reasons Vacation Sooner Creates Work Life Balance. Imagine the stress of working constantly and never getting a break. Now imagine having the most harmonious life where there is the perfect amount of work life balance.
There seems to be a correlation between internal happiness and rejuvenating the soul to working long hours in the cubicle or on the job. Most people work too much because their jobs do not afford them the time off. In today's society, that is "normal."
But does that have to be YOUR "normal"?
Absolutely NOT because we can show you how you could achieve that balance.
1) Vacation Sooner & Travel Reduces Stress
Let's face it. We all want to go vation sooner than later, right? Studies show that most people experience more stress on the job than trying to figure out where to go to dinner while traveling. This goes to show you that traveling actually reduces stress! The less stress you have, the more productive at work you will be during the times that you are required to be there.
With the steady increase of heart disease, you could definitely benefit from the effects that travel has on the human body.The Global Coalition On Aging show studies that men and women who travel regularly are less likely to develop cardiovascular disease. They are also known to have sharper brain function! There are definitely social & physical benefits to traveling more often.
Rather than waiting until you retire to travel, by investing in travel, you could actually take advantage of the health benefits from experiencing more life (and you will probably have cooler pictures than your friends to post on Facebook!)
2) Reconnect With Your Loved Ones
When traveling with loved ones on vacation, you are immersed in their presence for an extended period. This allows you to connect on a deeper level, be present and re-ignight that flame of love within you.
Too often when we are doing the home to work, work to home, shuffle, we do not take time to be present with the ones we love. This could lead to each other feeling neglected, especially when there is a TV involved. Most couples sit down to "family time" every evening, watching some "reality" show, watching depressing news, and immersing themselves in programs that do not better themselves.
By going on a vacation sooner than later with your loved ones, it shows to them your commitment to fostering a solid bond. It allows you to focus on each other & experience life, culture, and adventures together!
3) Leverage Technology
Business is taking a turn. More often than not, companies are allowing their employees to "work from home." What this means is that anywhere you have an internet connection, you are able to get the job done.
This has been absolutely huge in Erin and my life. We are taking advantage of working anywhere there is a WiFi connection because it makes sense.
Erin has been full-time in the online marketing arena for going on 2 years now, and she has not looked back. This has allowed her to reduce the stress in her own life, which has had an amazing, healing effect in all areas. From physical wellbeing to restoring and building her mindset for propserity, she is quite an amazing guiding light that thousands of people look up to as inspiration in their own lives.
I have been working online for just over a year and am almost to the point of being full-time. Never have I expected that a cool "hobby" or "Plan-B" would turn into my "Plan-A." There was quite a realization that happened back in 2012 when I first found out about the possibility of becoming an entrepreneur. At the time, I was stuck in the "employee" mindset, where you must go work for someone else for 40 years so that hopefully you could live off 40% of what you were earning, full-time.
Countless times I saw people living amazing lives with the claim of doing it from their laptop. I thought they were just an employee and the company said, "Sure you can work on your spreadsheets from home…"
Boy was I wrong!
They figured out how to leverage the internet, build their own business online, and work from anywhere… They are their own boss.
Talk about leverage!
Now, having figured out how working online actually works, both Erin and I show people exactly how it is done. We found that anyone could live their Laptop Dreams. Luckily it is something that anyone reading this blog post now could do because it is not technical… You don't have to code… You don't need a silver tongue or amazing looks… What you DO need is the desire, the vision, and the gonads to step up to the plate, schedule an Adventure Call Now to learn, step-by-step how we figured it out.
If we can do it, YOU can do it!
4) Taking Time Off Work Increases Production
Want to get more stuff done? Take a day off! Shoot, take a month off!
Why is it that we as humans need time off work? So that we can recharge mentally, physically, and emotionally!
Think about it… We work for what? To satisfy our most 3 most basic human needs:
Food
Water
Shelter
Anything more than that is luxury. However, we have evolved to NEED more… Which is why we WORK more.
Tony Robbins says that we evolved to now require 6 Basic Needs That Makes Us Tick above and beyond the 3 basic needs:
Certainty / Comfort
Uncertainty / Variety
Significance
Love & Connection
Growth
Contribution
Too many times do we feel we must put in more hours to chase the next dollar so that we can fulfil ALL of the 9 basic needs. If we don't work, we don't earn money, we don't get to experience more.
We have to learn how to balance work and life so that we can be more productive when we work and also be able to live an extraordinary life when NOT at work.
5) Start A Travel Savings Account
What is the best way to guarantee that you can afford to go on that dream trip? Start A Travel Savings Account!
This will ensure that you can Vacation Sooner. Why? Because when the time does arise to go on that trip you have been saving for 50 weeks, you'll have the money to do it.
There are few different ways to start a travel savings account. Here's a list of my top 5 favorite!
Put money under your mattress or in a coffee can in the freezer
Burry cash in the backyard
Go to the end of the rainbow and fight the leprechaun for the pot of gold
Open a travel savings account at the bank & auto-draft a percentage of each paycheck
Utilize A Travel Club To Save Money and use as a travel savings account ⬅︎ This is what we actually do
We tried all these things! One lucky day we saw a DOUBLE RAINBOW! Imagine the excitement we had chasing all four ends! Alas… that did not work because the end kept on moving away just as quickly as we approached!
What actually works best for us is being a member of the Travel Club (and most people who are Travel Club members also experience these benefits).
The benefits are bigger than any other way we have found to travel:
The Travel Club Membership acts as a travel savings account because every dollar goes towards your Dream Trips
Discounted travel packages to over 11,000 locations around the world
A cool search engine to get the lowest price on hotels, flights, cruises, cars, rentals, & more
A portion of every booking is credited towards future travel
Airport transfers
Dining discounts at thousands of restaurants
Entertainment and shopping discounts
Concierge & Roadside Assistance 24/7, 365 days a year
Ability to earn free vacations
The ability to get paid to travel
And more!
The benefits speak for themselves.
Our BE Adventure Partners Facebook Page and Website speaks to those wanting to travel more. We show you exactly how you could do it even with all the excuses you feed yourself daily.
We show you how to Love Deeper, Travel Broader, & Live An Extraordinary Life! Your mindset is what prevents you from doing the things you desire… Mindset either enables you to achieve your vision & dreams, or prevents you from living the life you desire.
You are probably like most people who feel like they cannot afford to travel… Or that you cannot get the time to travel…
Do you ever get the feeling that you were meant to be more?
Are you tired of waiting to truly experience your life to the fullest?
Do you think that traveling around the world is overly expensive but still very worth it?
Here's some groundbreaking news about having the lifestyle you've always dreamt of…
A lifestyle that could bring out talents and interests that you've buried for a while for that you didn't even know existed
A lifestyle that can help you create memories for yourself, your friends, and your family that are utterly priceless
A lifestyle that could make you the envy of everyone who knows you
And a lifestyle that could literally take you all around the world for only a few hundred dollars
Start Living THE LIFESTYLE That Will Make YOU The Envy Of EVERYONE Who Knows You!

Get On An Adventure Call To Find Out How You Could Create Work Life Balance While Traveling!
Did This Help You? If so, we would greatly appreciate it if you comment below and share on Facebook, or any of your favorite social media pages!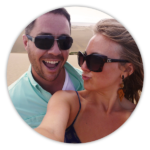 Brian Garcia + Erin Nicole Bick are full-time location independent, online business owners. Brian's background is in firefighting, digital + photographic imaging, and web development. Erin's background is in professional hairstyling, social intuition, personal development, creative writing, and brand identity development. Together, they create eCourses, high-end online business development coaching, and social media marketing strategies. They go by… BE Adventure Partners!

Check out our must read articles about Lifestyle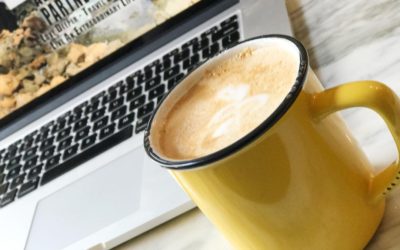 Traveling with a coffee addiction can be problematic in some places, and euphoric in other places. Throughout the three months we were in the world's #1 coffee producing area, Central America, finding good coffee was surprisingly difficult. Experience the journey...
read more