Your Travel Lifestyle Is Waiting For You!
Start Your Travel Lifestyle!
Never before in the history of mankind has there been a better time to start creating a business built around your vision, and passion. Thanks to the internet, you can market yourself, your product, and your service to people all over the globe, even while you sleep.
If your dream is to create a lifestyle you never have to take a vacation from…
Continue reading because what you are looking for is about to be revealed… If it could happen for us! It could happen for you too!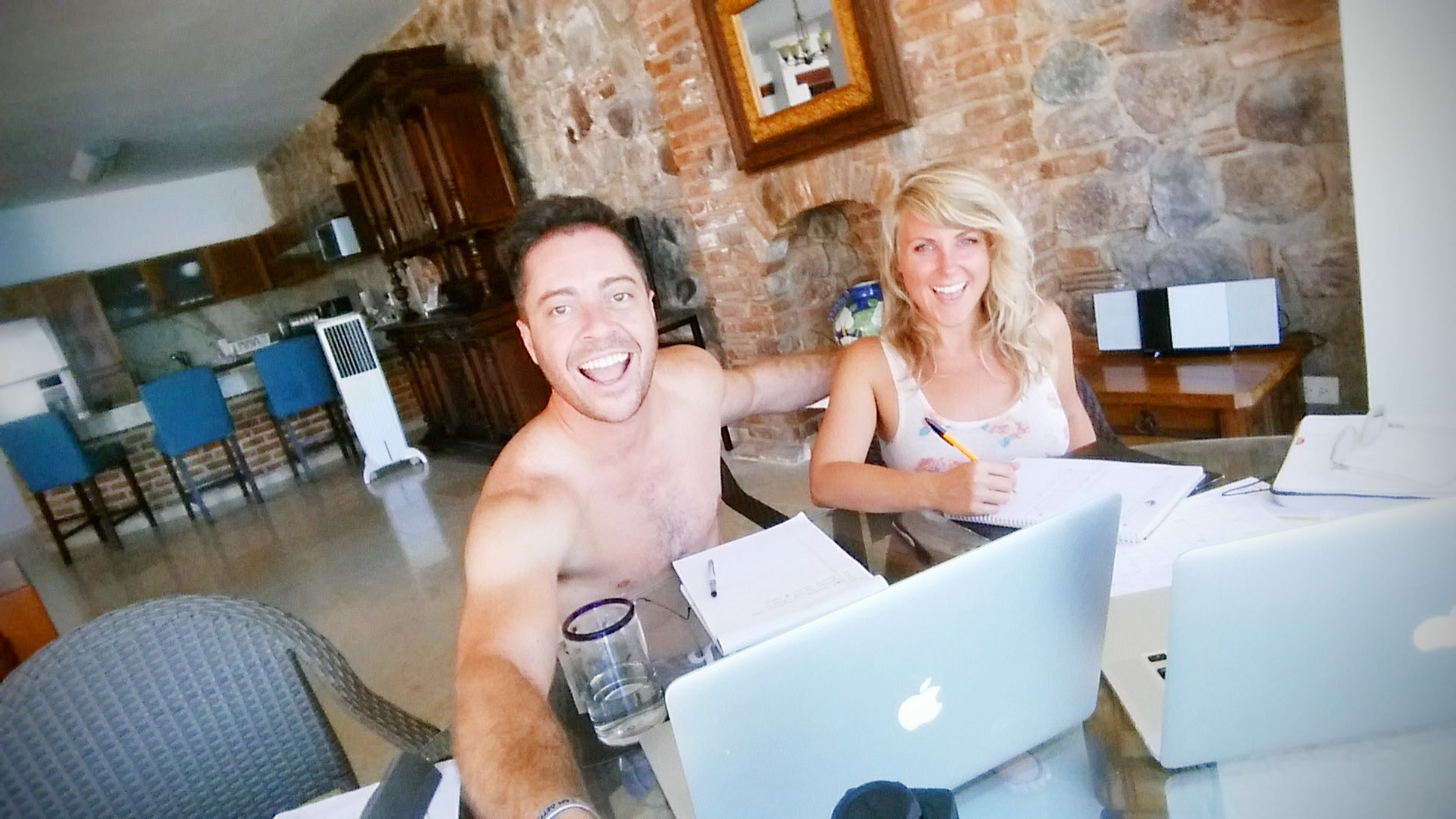 Location Independence
Live and work anywhere YOU choose! What this REALLY means is that you could create a sustainable income on YOUR own timeline, working when you want, from where you want.
The exciting part about all this is that you no longer have to clock-in, work a 9 to 5, sit in traffic, or slug it out for a boss who doesn't appreciate you.
What you now get to experience is complete location independence. This is where you can live wherever you want, explore different cities, cultures, and corners of our Earth because you have set yourself up to build your business from anywhere you have a WiFi connection.
Building A Business Around Your Passion
Imagine the feeling of achieving success in your very own online business! Picture what it would be like… Where you would be… How it would feel…
Defining your vision & passion is a crucial step to the development of your business. In the grand scheme of things, building a business is about serving others, and making a difference in the world. When we serve others, we are pleasantly surprised by the gifts the Universe brings.
So ask yourself these questions, "What do I want my future to look like?" … "What could I do all day long that excites me?"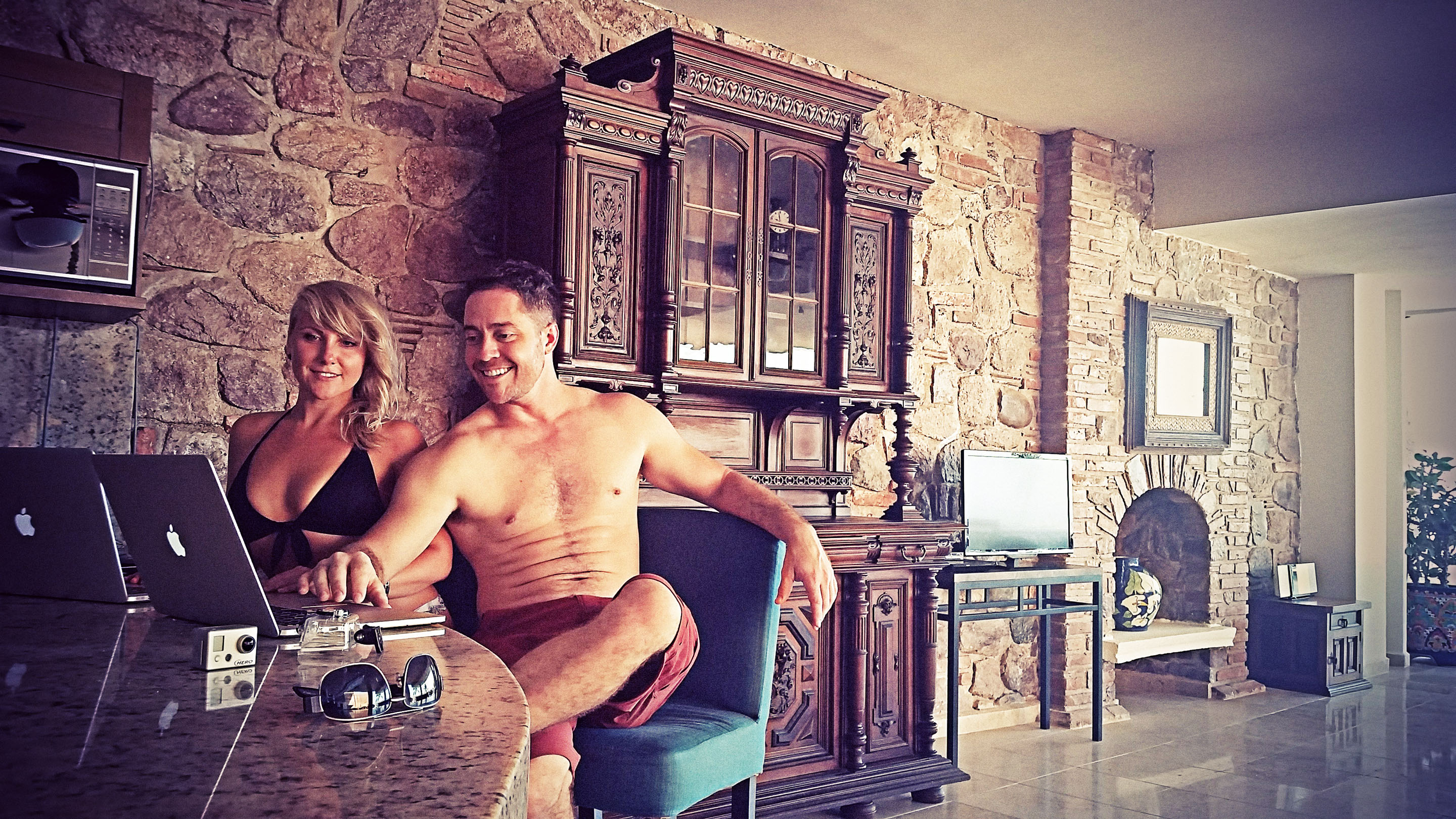 BE. Do. Have.
You will no longer be a part of the masses who go to a job they hate just to pay the bills. You are much greater than that, and your talent is greatly needed on this planet… It's time the world hears your unique voice!
We are average, normal people, traveling the world… We have officially set ourselves free from the grind, in just a short few months, and are already experiencing the freedom you are searching for. There is nothing special about us… We are not immortal.
However… We have learned from our 7 & 8 Figure Mentors how to do things a bit differently than most people. Here's the truth: There are SECRETS… Not many, but there are a few unbelievably powerful secrets that have allowed them to break free, and now us too!
Here's where it gets exciting… Some of the people we have been mentoring with have become our best friends. Our promise to you is that we will reveal what has taken us , and our mentors years.
Not to mention tens of thousands of dollars just between the two of us to learn, so we can help YOU skip the learning curve, and get your business going much faster.
The ultimate truth that we have learned from our mentors… Is that you gotta continually invest in yourself! Your knowledge, your skill level, and your business! The knowledge you acquire makes everything you do more valuable, so you can contribute more to your audience, and in return you could profit BIG!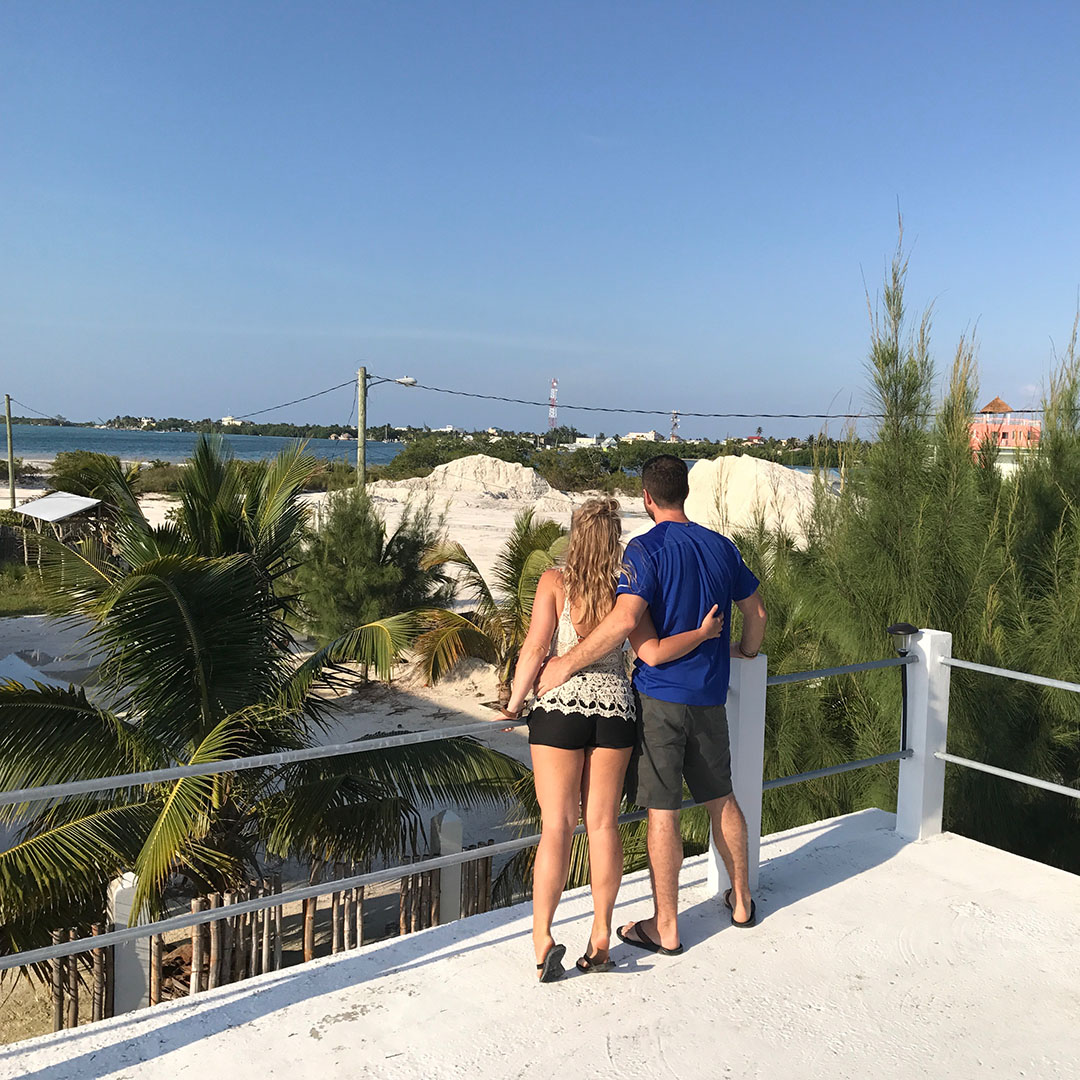 Your Life. Your Vision.
It all starts with solidifying your vision! Knowing what you truly want is the key to creating a beautiful, abundant life.
You may be sitting there thinking about an idea you have had for a long time, that you really just weren't sure how to execute. You have likely held off because you're unsure of where to start, or maybe you're missing some of the key skills to make it happen!
Well Adventure Friend… No need to worry anymore! There is always a way! If a former Firefighter, and former Hairstylist can figure it out… You got it in the bag!
AND guess what? You've landed in great hands! Our specialty is helping people like you figure out exactly what it is they need to do to build their dream business online!
So go ahead… Find a time that works for you in our scheduler below. You're just an Adventure Call away from getting this thing off the ground! 
It's Time You Make The Decision To
Begin YOUR Travel Lifestyle!
SCHEDULE AN ADVENTURE CALL NOW
Where We Have Made A Positive Impact On Humanity…
Vallarta Shores
We absolutely love this place!
South Padre Island, Texas
London, England
London... Darling!
Our First Date - 15 Days Long!
Gran Canaria Island
Santa Cruz de Tenerife
La Palma
Bon Echo Provincial Park
Austin, Texas
Madera, Portugal
Toronto, Ontario
San Antonio, Texas
Las Vegas, Nevada
What An Amazing Trip! We stayed at The Venetian / Palazzo and it was absolutely beautiful! We were in town for the 7th annual Go Pro Event.
Grand Canyon National Park
Salmon River Wilderness Camp
Amazing Yurt located on 200 acres of land on the Salmon River. Check It Out!
Fort Lauderdale, Florida
What a beautiful place!
Even though it was Spring Break when we arrived there was so much beach that there was still plenty of room to spread out. Incredibly soft white sand, and blue water rolling in. It was gorgeous. We wish we had spent more than just the afternoon there.
We highly recommend if you are travelling to Miami to fly into Fort Lauderdale. You will save yourself a lot of money, and it is only a 45 minute drive to Miami from there.
Would be a great place to stay a week, and rent a waterfront property with some friends. There were all kinds of really cool little inlets with big homes, and beautiful tropical trees and flowers everywhere.
The lunch at Casablanca was really yummy! They have a really cute patio with a beach view! Highly recommend stopping in there. Their dinner menu looked great too!
#BEAP Stamp of approval.
Miami, Florida
We had such a blast in Miami!
On our first night we went to a Jazz Bar called Le Chat Noir! They had an excellent Cuban Jazz Band, and delicious food! We were so grateful we stuck around after everyone was leaving because we got to catch the band jamming, and ripping some beautiful songs!
We also took a day trip to South Beach, it was pretty funny to be around all the Spring Breakers. People kept asking us if we were on Spring Break. We took it as a compliment. It's not everyday you get mistaken for being a teenager.
We set sail from Miami, and returned for 2 more nights after the cruise. We stayed at a lovely bed and breakfast just outside of the city.
The one night we went out to a Peruvian place called CVI.CHE 105. WOW! We tried things we had never tried before. They had incredible service, and the food was out of this world! Really fun for sharing new things with a group!
One of the highlights was definitely our trip to the Everglades! We had an amazing tour guide/captain named Victor Diaz. The company was called Airboat In Everglades. We were there in March which is ramping up to mating season, so we saw A LOT of Alligators. SOOO awesome how huge they are, and the amazing eco system there.
Miami is a really fun beautiful city, and super easy to get around taking their transit, or just calling an Uber.
We give it a BE Adventure Partners Stamp of Approval.
Key West, Florida
Key West is gorgeous!
We had soo much fun walking around checking out the little shops, and art galleries. Took a walk around the oldest home.
Very colourful little place, with incredible flowers, tropical plants, and old architecture.
We walked everywhere, met some roosters,and HUGE lizards along the way. Spent the afternoon with our friends at a really cool beach called Fort Zachary! There is a fort there you can walk around, and then on the other side of that is a cute little beach. It's a bit rocky, but that didn't stop us from having a blast.
Fun fact about Key West... Cruise ships pay $100 000 every time they block the sunset. WILD! Our friends took the hop on hop off tour, and came back with some really fun stories. They highly recommended it.
We highly recommend going by foot or renting a bike. We would have loved to stay in Key West for at least a week. Tour around on bicycles, check out all the beaches, and enjoy some more of the little restaurants.
Key West is a little slice of heaven.
Nassau, The Bahamas
We literally saw Nassau for a blink of an eye. We grabbed an ice cream and walked the streets for about 30 minutes. Then we stopped for a drink, with a killer view of the Port. 
Would have loved to stay there longer, but our cruise was waiting for us. 
We actually really enjoyed the little Island Balmoral Bahamas. We took a boat from Nassau, and went for a splash with the dolphins. Incredible. (See Island Balmoral pin for more deets.) 
Balmoral Island, The Bahamas
Discovery Island... OR the part we got to see... Balmoral Island, was absolutely amazing!
Neither of us had ever seen water sooo blue in our whole lives. It was incredible. The white sand, with the waves gently splashing on the shore.  The warm sun dancing across our skin. It was dreamy. 
Swimming with the dolphins was definitely the highlight. For some reason the dolphins spent a lot of time swimming towards us... We like to call it the Law of Attraction. We were vibrating at such a high level... Love spilling out of us! The dolphins felt that energy for sure!
We actually decided that would be the only time in our lives that we would do that. Dolphins being held in captivity really isn't something that resonates with us, but we really wanted to go give the dolphins some love. That is exactly what we did. We got to hug them, kiss them, and rub their bellies. It was soo beautiful! 
They had an awesome little bar, and snack there along with a DJ on the beach. So we grabbed a bevy, and danced in the sand. We will always remember that day, and we highly recommend if you have time to walk around the whole island... GO for it! We didn't realize we could do that while we were there. 
#BEAP love Balmoral Island! 
San Ignacio, Belize
Belize is our first country on our Full-Time Digital Nomad Journey!
Bullet Tree Falls, Belize
We stayed at Parrot Nest Lodge while in Belize. Beautiful treehouses, cabins, and situated right on the Mopan River.
Caye Caulker, Belize
We stayed on the south side of Caye Caulker, Belize. This beautiful little island has a great vibe and is fun to travel to! Hurricane Hattie split the island in half in 1961.
Hopkins, Belize
Visit Hopkins, Belize, for a real chill time. This place is long, and many Airbnb hosts provide bicycles for your convenience.
Livingston, Guatemala
Country #2 on our Full-Time Digital Nomad Lifestyle is none other than Guatemala! We stayed in Livingston, right on the water. Friendly town, great boat transportation around the coast and Rio Dulce.
Utila, Honduras
Utila is a beautiful little island off the coast of Honduras. Experience a cool culture, where most everyone speaks English, and those that don't, speak Spanish. This is our 3rd Country during our Full-Time Digital Nomad LIfestyle!
Tegucigalpa, Honduras
Managua, Nicaragua
Bahía La Redonda, Nicaragua