7 Advantages of Couples Running an Online Business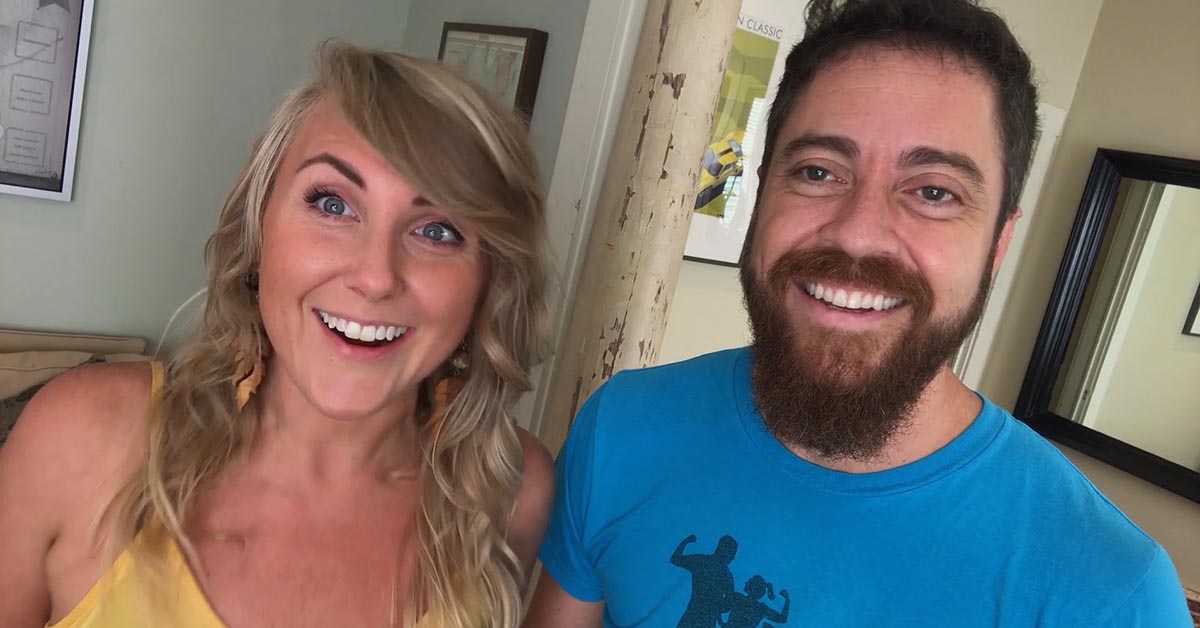 Couples have an advantage in online business for many more than just 7 reasons. If you are both working a job and are wanting to travel the world or spend more time doing things you actually love, then these advantages of an online business for couples just may start that entrepreneurial fire.
Not a reader? Watch this on the BEAP YouTube Channel!
1. Couples have an advantage in online business
Not going to lie… When I started my business (by myself) it was stressful. I was freshly divorced & I didn't have someone there to bounce ideas off of. This made me look for a community that I could be a member of, so I could get my questions answered as I built my business. THAT was one of the best biz moves I made when I started.
Erin had a similar situation. She was in a relationship and her partner wasn't supportive saying things like "Why are you trying to start a website? You're a hairstylist!" (Obviously no support there either!)
Since we came together, we realized that couples definitely have advantages when building an online business together!
TOGETHERNESS is one of the main advantages!
2. Divide Up Tasks
As you build your business online, you're going to notice that there are quite a few tasks that are done frequently. Because there's two of you, there's a huge advantage of an online business that solopreneurs don't have – dividing up tasks.
Write out a list of EVERYTHING you do in your business online.
Then, divide out that list between the two of you.
You'll each end up doing what you love (and there may be some overlap in the list, and you both can contribute on a rotating schedule.)
3. More time to just hang out
I gotta say that having more time to just hang out should be high up on this list! Why are you two in a relationship in the first place? To spend your days away from each other at a job?
Bring your minds together! Create a  business online that you both love! THAT alone is a huge advantage of online business together!
Imagine you both nice and comfy in the living room on your laptops, and then you start feeling frisky… You shouldn't be doing THAT in an office environment.
But, because you're in your cool casita, you can take breaks to just "hang out!"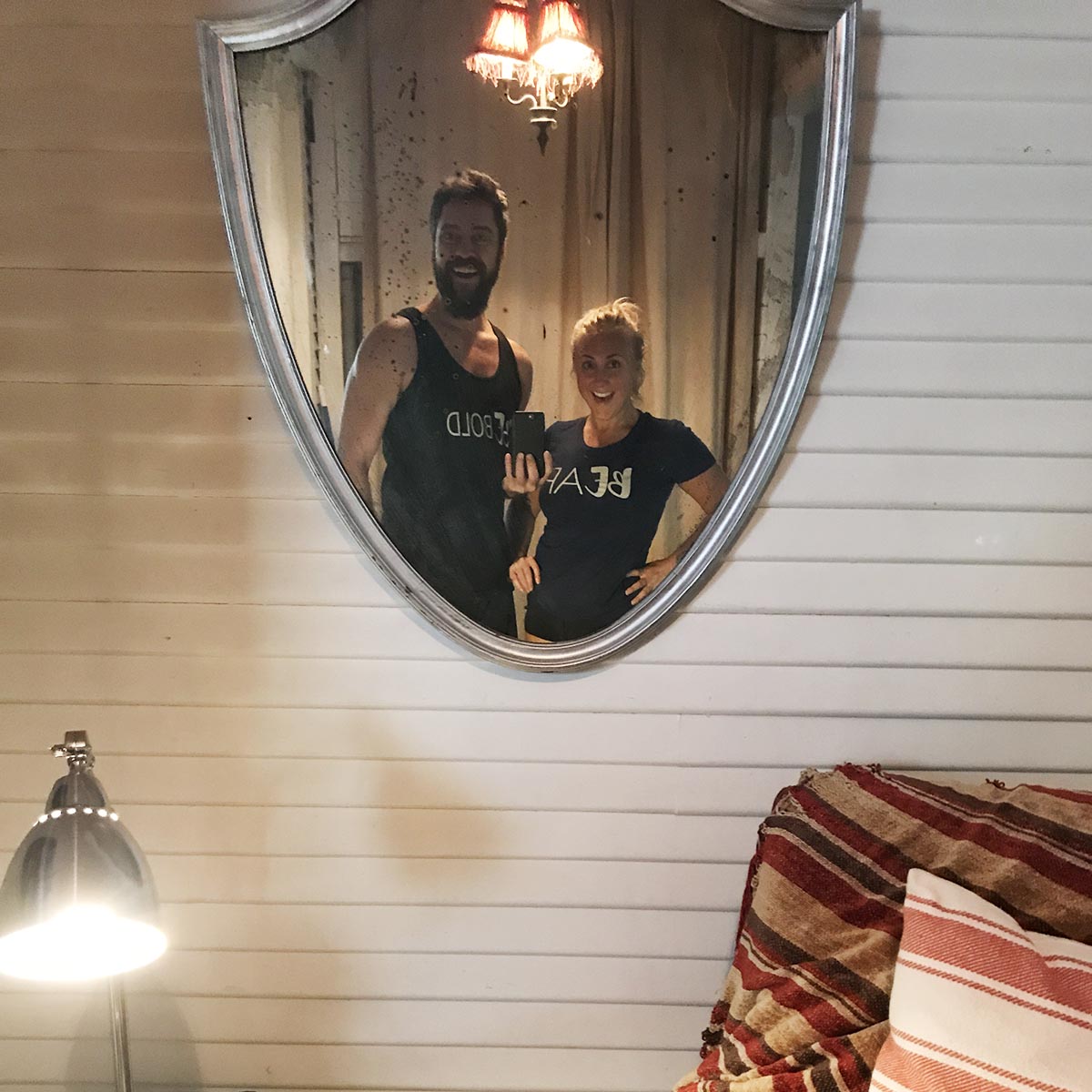 4. You can work from anywhere
Gone are the days having to "clock in" at a job when you've started your own business online together. Now you can work from anywhere for yourself creating an independent living doing what you both love!
Not everything needs to be done on WiFi, which is why working from anywhere is totally possible!
You could be going on awesome adventures! Taking your camera or GoPro with you to capture the moments while you're hiking through the jungles, or swimming with the fish in the ocean!
This is definitely one of the advantages of an online business for couples! You can then end the day back at your cool Airbnb, connect to WiFi & upload a cool adventure video from your day! Exciting!
5. You both compliment each other
Creating a harmonious brand that really helps out your audience is important. Having two people contributing to that makes for an exceptional experience for both you & your followers!
When one of you writes a piece, and the other creates a video about that same piece, you'll be able to complement each other's work with your own flare. This adds some spice to the mix and makes it interesting for your audience.
6. Different perspective increases creativity
Allowing each other to be creative independently invites the other to give their perspective with ideas.
We are each unique individuals and have different life experiences. By coming together with an idea or a project, you're able to work off of that idea with MORE ideas because you both have your own perspective.
As Erin and I are working on projects together, often we ask for each other's opinion so that we can create a piece that best serves our audience. This is a great advantage of online business together!
7. Work towards common goals together
Together we conquer more! When you have common goals together, you're both running side-by-side, down the same track together!
By creating a business online that you both have passion for, you create goals that work together. They become stronger & you can then have a greater, positive impact!
What do you want to create in your life together? You two are together for a reason.
There's love…
There's attraction…
There's ambition…
There's togetherness!
Couples who work together have advantages in an online business together because they can hold each other accountable. They can relate to what each other is going through. They can push through the tough times together! And they can build a life that they truly love.
Whether you have an idea of the type of life you want to create and just don't know what to do to get your business off the ground to achieve that life… OR you have a business already and are just not getting the results you want…

We invite you to BE a member of the Exclusive Tribe For Entrepreneurs. This is a community where people from all over the globe come to get their questions answered as they grow & scale their businesses online. Start today & get access to the entire PowerCourse Library designed to walk you through earning an independent living doing what you love.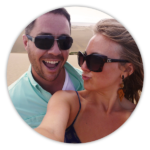 Brian Garcia + Erin Nicole Bick has been traveling full-time since April of 2017. They like to consider themselves location independent. Their goal is to empower others to live life on their terms and create their own definition of independence/freedom. Through their content, eCourses, and consulting they share their simple method for building an online business, and living a happier life.
Did This Blog Post Help You? If so, we would greatly appreciate it if you comment below and share on Facebook, Instagram or any of your favourite social media platforms!

Check out our must-read articles about Starting Online Business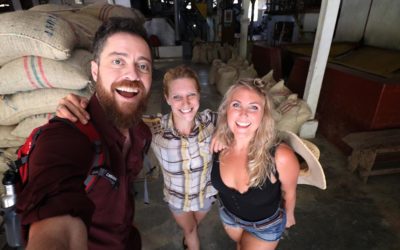 Borrow business secrets from a 126 year old coffee farm, and see how their simple business...
read more

BE Adventure Partners guides people in making money online. Earn an independent living from your knowledge, skills & passions. Become self-reliant. Live a smart & simple life on your terms.