I have always been a dreamer… A creator… A problem solver… A lover… A manifester…
One of my greatest gifts… Seeing people's authentic beauty, inside & out.  I was a Professional Hairstylist for 11 years, working as the top stylist in a high end hair salon downtown Toronto. I did weddings, hair & makeup for photoshoots, album art, and magazines. I even wrote a few articles about hair that were published. It was a blast, but became very stressful! I wanted to shift my focus to internal beauty, instead of worrying so much about the external! I am sure you understand… When we all live in a world that is obsessed with appearance, and things!
My passion to learn more about internal love & beauty pulled me in another direction though!
Which turned out to be the best thing that ever happened to me! I was on a rough course… Addicted to drugs, alcohol, shopping, eating, and unhealthy relationships. I started to lose myself, and not recognize who I was anymore. I realized if I didn't change my ways, then nothing would change! I sought out Spirituality, and Personal Development… Which lead me to my first business opportunity ONLINE! Talk about fish out of water! I struggled big time for 2 years straight, not making a dime! I even quit my job prematurely to make the thing work because I believed so much in what I was wanting to create!
Everything changed for me when I started to visualize what I wanted my future to BE like!
This is when I started to see my value! Sometime we have to BE the observer of our life, and look at it from a birds eye view. I started to do this often! I would step outside myself, see what I was doing, how I was acting, and most important… I would see how I felt about everything around me. You see, contrast can BE our greatest blessing! Whether you are in a relationship that is no longer in alignment with where you are going… Maybe you are working somewhere that you dislike, or you're such in some kind of nasty habit that you feel crappy about. Find gratitude in this moment because now that you know what you don't want, you are getting a true idea of what you really want!
This is how I started to manifest Brian! I would be cooking a beautiful meal, trying to hide my tears as my ex watched TV… I so badly wanted to BE with someone that wanted to participate in a relationship with me. Someone who wanted to BE playful while cooking, cleaning up, and eat healthy with! I would imagine what it would BE like to have fun doing day to day things. I could feel a presence around me. A strong loving presence. It was magical.
I started to believe I was worthy of a delicious, loving, spiritually connected relationship! This helped me believe in my value in more aspects then I could ever have imagined. I suddenly realized how smart I was, and how much my words mattered. When I started to write about all the changes I was making in my life… When I began to get my blog on… People we messaging me from all over the world thanking me for what I had written!  I was in awe, and sooo happy that my story could really help people!
BUT this isn't about me… I share this, because I want you to know that you too could inspire people to change in themselves, and their lives!
I am forever grateful for my entrepreneurial journey!
It forced me to take a look at my behaviors, and assess the direction I was going! Personal Development & Spirituality changed me deeply, and it could certainly help you too! It helped me realize the life I actually wanted to be living, learn how to goal set, and know that I could live out my Vision & Passion! It lead me to making some very necessary decisions in my life that seemed really hard at the time, but were exactly what lead me here to this moment! I have never been happier in love, life, or my career path!
Floundering around in my business lead me to a marketing training platform… Which is where I met the love of my life, my Adventure Partner Brian Garcia. I will let him share with you what brought him down that path… But for me, everything changed once I learned how to market & brand myself like a professional. As I mentioned above, when I started to get my blog on.
Now I am a Facebook Marketing Ninja, a Branding Expert, and a Mindset Educator!
Wild where your path takes you once you set outrageous goals, and start running towards them!
Know that you are the creator of your life experience! You have the power to take any big beautiful idea, and turn it into a profitable business online! Brian + I are living proof! Go check out our story to see how we did it!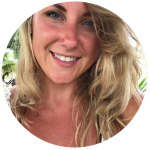 Until Next Time!
Adventure On… Adventure On!
Check out our recent must read articles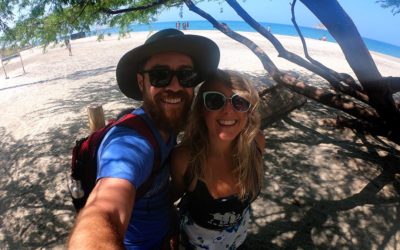 You may not look at your future as limitless, but if you did, what would it look like? In this article you will be challenged to see your life in a way you may never have imagined it. Pushing yourself past any limiting beliefs you may have about what the future holds...
read more

BE Adventure Partners guides people in making money online. Earn an independent living from your knowledge, skills & passions. Become self-reliant. Live a smart & simple life on your terms.