BEcome A Master Of Finding Flight Deals SAVE Time & Money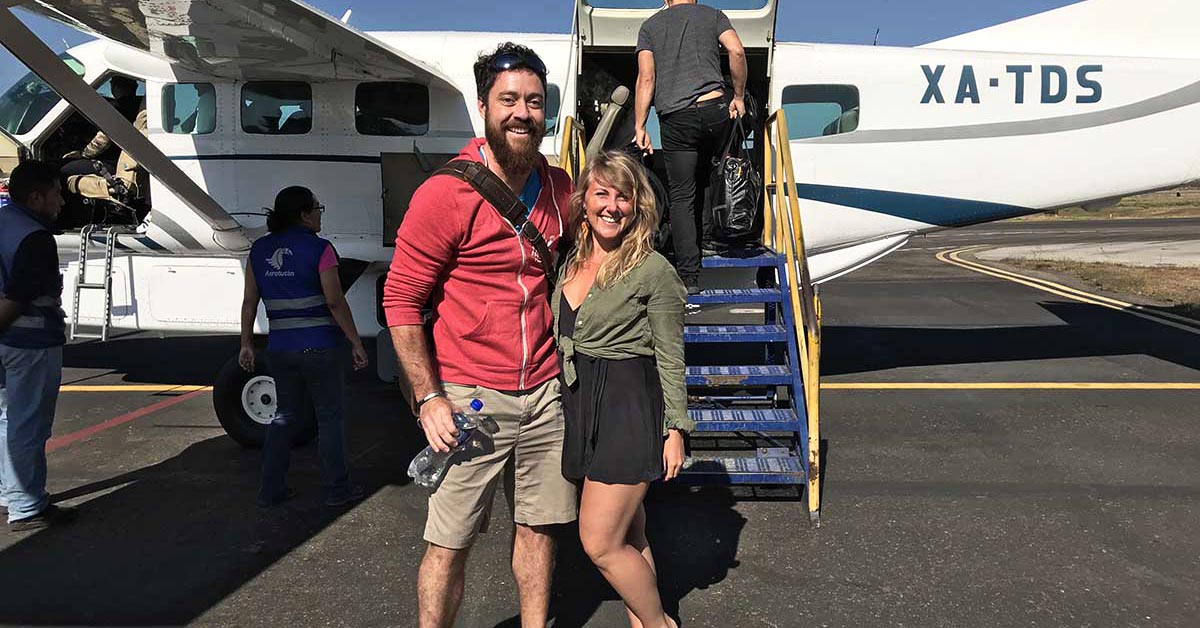 If you really want to save yourself a lot of time & money mastering the skill of finding flight deals is essential. You're in luck! Today we are going to share with you the best knowledge we have acquired along our full-time travels. Get good flight deals, and how not to get duped while searching!  
Not a reader? Watch this on the BEAP YouTube Channel!
The art of finding flight deals…
This is certainly an acquired skill and something we have learned through trial & error. After missing a few connecting flights, and getting charged doubled for flights because we didn't know any better… We have discovered some really great tips when it comes to booking great flights that don't take you days to get to your destination. Stick around to the end for our super-secret flight booking hack.
But first… If you haven't decided where to travel next with your Adventure Partner check out THIS POST! See how we figure out where to go, and what's important to consider when you're traveling with a business.
Time to start searching for flight deals…
First things first! This is one of the most brilliant ninja moves you can do, and I am going to give it away right now because I can't contain myself. This pro move is going to save you thousands.
PRO TIP:

For each individual search you do using Google Chrome… Search from an Incognito window! Every time you start from the beginning (ie. re-selecting dates & destinations.), open a brand new incognito window NOT a new tab in the same incognito browser. Cool?! Cool! This way deal sites can't cookie you, because you best believe they do. They are tracking you from site to site as you compare rates, and guess what… This gives them the power to inflate prices as you search, scaring you into making a purchase faster than you might be comfortable with. So search with a fresh incognito window for every search so you don't get duped while you are comparing rates.
We have 3 go to search engines we like to use for finding flights:
Skyscanner
Expedia
Google Flight
We know… There are HUNDREDS of deal sites out there, so definitely do your research & compare rates. These aren't the end all be all, but we want to show you what has been working for us & WHY!
SKYSCANNER:
Skyscanner is one of the simplest, easy to use platforms. One thing we really like if you don't have to depart on a specific day is to check out the monthly overview prices. Often we don't have a certain day we need to arrive, so we will choose our fly days based on days we can get a sweet flight deal.
When filtering we always make sure 2+ stops is unchecked. We will do 1 stop (or one connector flight) max! Making 2 stops takes too much time, and in the past has been one of the big reasons we have missed our 3rd flight because one of the others ran late. If you are more patient than we are, and don't mind more than one stop go for it you will save A LOT of money. You will be trading time though.
PRO TIP:

Always make sure if you have a connecting flight that you have lots of time to connect. If you need to pick up your bag, or go through customs again because you just landed in an international airport it is going to take time. Then on top of that you will need to navigate your way to the terminal, and find the gate you are departing from. We like to give ourselves 2-3 hours for connections. This is usually lots of time, so even if your first flight is delayed an hour you still have time when you land to get to your next flight.
By the way… Some of the links in this post are affiliate links. If you choose to use them to book your next flight we will get a small commission, but better yet you will get some sort of deal. This helps us to keep creating quality content. So thanks in advance!
EXPEDIA:
Lately, we have been having some really good luck with Expedia, and have scored some of our best flight deals yet. They too have a user-friendly experience, and you can book full travel packages with them if that is your jam.
PRO TIP:

Google to find out if you need proof of onward travel before you depart.
Some countries require that you have proof of onward travel when you go through customs upon arrival. What this means is… You need proof that you will be leaving, and won't be staying longer than your traveler visa allows. This is an easy fix, especially if you are like us, and don't have an itinerary. We usually have no clue when we are leaving. The nice thing about using Expedia.com is their 24-hour FREE Cancelation Policy. SO you can book a cheap departure ticket the day you fly, and then cancel your ticket once you get through customs. (However, Expedia.ca does not offer this.)
Some airlines offer something called a hold ticket. You can book them online, and they will hold your ticket until you arrive & pay for it at the kiosk. They usually only hold your ticket for 24 hours, then delete it if you don't claim it, which makes life pretty easy. You will be emailed the ticket. We recommend having it up on your phone so when you go through customs you have it ready and don't need to try to connect to their internet to show proof of onward travel to the customs agent. This is a fairly serious matter, so cover your tail before you leave. You don't want to get denied entry into a country because you weren't prepared.
GOOGLE FLIGHTS:
While we have never actually purchased a ticket with Google Flights yet… They showcase ALL flights & airlines around the world. They aren't a deal site, but a really great place to see what flights are actually worth. AND you can also find some flights on there that you can't find on deal sites. At some point, I am sure we will use it because it is such a robust platform. It's an awesome tool to compare flight prices across the board.
Something to keep in mind…
We never book our flight or our Airbnb until we have checked our dates to make sure we are lined up & good to go. That's why we love tag-teaming our searches, because if say I can't find an Airbnb in the arrival city, or Brian finds a cheaper flight in a different city, then we have room to BE flexible.
Now you are ready to learn our AirBNB Pro Tips! (Which is coming out this Friday! So stay tuned.) Still not too sure where you want to travel next? Check out Part 1 of our Travel Planning Series – The Research Phase.
If you have questions or some awesome tips on how to find sweet flight deals… Leave them in the comments below. We would love to hear what you have up your sleeve.
Lastly…
The only reason we can travel full-time is because of the business we built online. It is the thing that gives us the freedom to BE where we want, when we want, together. If this is something you would like to create… Or maybe you already have an online business, but want to take it to the next level… We would love to have you the BEAP Tribe. Grab Your Membership HERE & get access to ALL of our eCourses. We can't wait to help you reach your goals.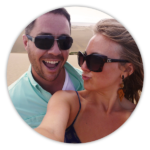 Hey, we're Brian + Erin. Currently, we're workin' on our bug out bus. Lucky the proverbial $hit hadn't hit the fan yet when we picked up this 40-foot beauty in Phoenix AZ and drove it up to Canada to convert it. Hopefully, we all still have time...
Honestly, this bus conversion has been the only sane thing in this insane world lately. We can't tell you how good it feels to BE working on something that lights our souls up and has such potential for a life that is entwined with nature, love, and happiness.
Our main goal is to inspire people to get off-grid and become self-reliant. We are well on our way and are super excited to talk about solutions with others who are shooting for a similar way of living.
Did This Blog Post Help You? If so, we would greatly appreciate it if you comment below and share it with a friend.

Check out our must-read articles about Lifestyle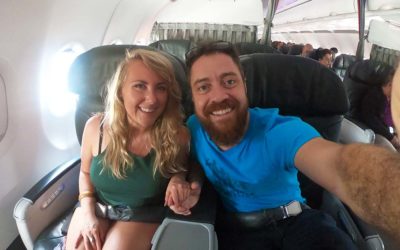 Today is a travel day where we're headed from Medellín to Santa Marta Colombia. Little do we know,...
read more

BE Adventure Partners guides people in making money online. Earn an independent living from your knowledge, skills & passions. Become self-reliant. Live a smart & simple life on your terms.