How To Be Focused On Your Goal And Eliminate Distraction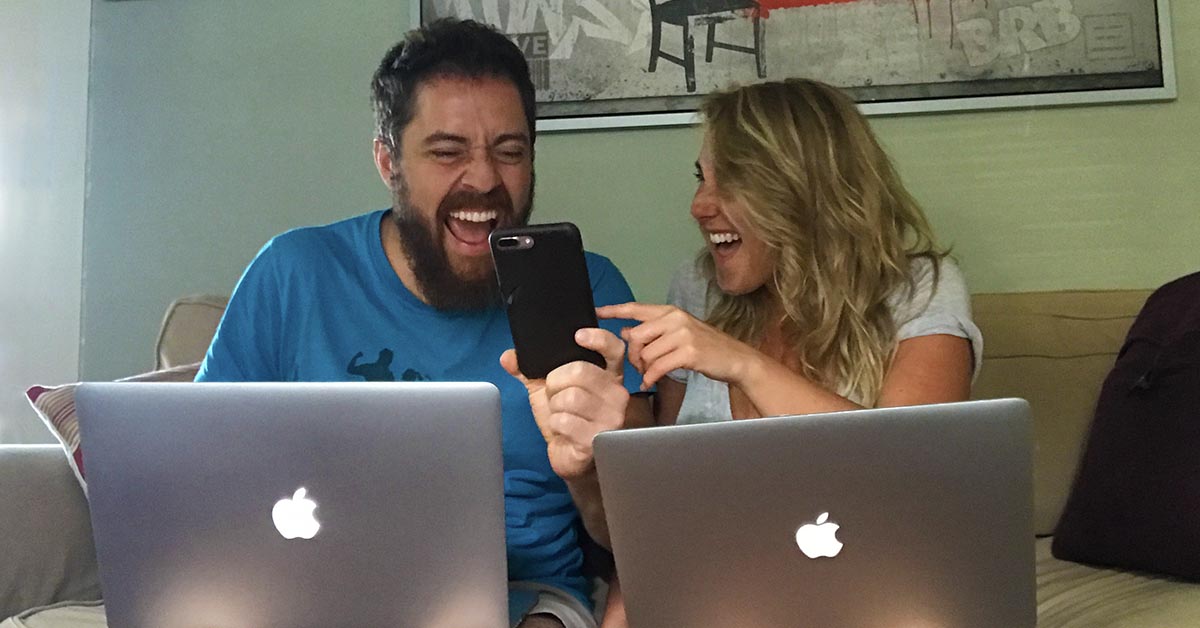 Squirrel! You know that feeling of being distracted by every shiny object & feeling like there's no way to focus? We've all been there, but it doesn't have to be that way. Today we're going to tackle, together, How To BE Focused On Your Goal AND Eliminate Distraction the "easy" way.
1) Turn Off The…
This seems like the obvious thing to do and is quite arguably the hardest. You'll see why in a moment…
Find The On/Off Switch & Use It (In the OFF position)
TVs
Social Media
Phone Notifications
Game Systems
We bet you didn't know that these are the TOP distractions to people who are humans.
No kidding!
You know how you become REALLY good at what you practice? (You know that's true…)
When you practice being constantly distracted by things you have direct control over the on/off switch, you become that devices slave.
And quite frankly, its distracting, preventing YOU from getting to where you are right now, to where you should be.
This was a hard one for me, but now life is soooo much more peaceful (and I get more shit done, which is one of the contributing factors to being able to travel the world full-time).
2) Create Goals You Actually Want
"Dude! I just need money…" Has THAT thought ever ground your gears?
We totally get it… "Cash is King"
But when you become a slave to the fact: "Put in one hour, Get back $[INSERT YOUR HOURLY WAGE]… Stop working… no more cash comes your way"
This is called the "Employee" mindset.
You know it's time to start setting goals YOU actually want (think past the cash for a moment).
When you create goals that get you excited, WHAT to do to get there starts to reveal itself.
In the money example above, think of this… "When you put in an hour of work, does what you just did continue to create a result after you stopped?"
This was an eye-opener for both Erin and myself, which allows us to stay focused, without feeling distracted (because these goals are BIGGER than just wanting to veg-out watching MythBusters.)
To think that you could continue to get paid for what you already did blew our minds!
Here's an example of that: "Write a blog post that serves people by giving them value in a topic you love. Search engines continue to serve up that content to people LOOKING for what you wrote about OR when others ask you a question, you can point at the blog post (the resource) that you already wrote giving them the well thought out the answer there."

One more example… "Let's say you teach people how to play the guitar (or any sort of teaching activity). Instead of trading hours teaching for the lesson fee, record the class, sell them the class (they were going to buy it anyway), and continue doing this for others around the globe."
This is a way to leverage the ONE resource that is finite (meaning, it is limited, and you cannot make more of it… TIME)
As soon as we learned this simple mindset tweak, we were able to start thinking bigger, as well as helping people all over the globe create simple businesses out of what they love doing.
Now THAT is making a HUGE contribution and a MASSIVE impact!
What impact do you want to make?
3) Develop a Plan (and commit to it)
Creating a simple plan can help reduce distraction & increase focus resulting in massive momentum. (Imagine what THAT would feel like!?)
"A goal without a plan is just a good idea that you'll never take action on."
– Brian Garcia
So how do you develop a simple plan (one that's NOT complicated… We absolutely HATE complicated…) AND make it something you can commit to (You know… so you don't shit the bed and say F-It after the first couple days)??
Journaling has been the cure-all for this.
I'm not talking abou, "Dear Diary… Today the humidity made my paper soggy…"
However… Erin does like to write about life, which is great if you love to do that!
However, however!! That's not my personality… I'm more of a bullet point & facts sort of dude.
So I started just keeping track of the following EACH DAY
Daily Planning & Intentions
ToDo List
Top 3 (From ToDo List)
Daily Record (of what actually went down)
Daily Gratitude
Daily WINS (All you want to do is WIN WIN WIN, no matter WHAT WHAT WHAT!)
Alright! This is a start for you…
Your prescription for getting focused without distractions is COMMITTING to doing this for 30 days (then it will be a habit, you'll look forward to it AND you'll be surprised at what you accomplished over the month THEN you're hooked, focused, and distraction-free! Tada!)

4) Eliminate Excuses
Excuses keep you from getting where you should be… So how do you consciously stop creating roadblocks for yourself unconsciously?
Here are some good ones I used to sell myself (and I actually bought them, until I stopped)
I'm tired
I don't have time
I don't know how to build a website & blog
Who would want to listen to me?
What would I even write about?
I suck at writing
Everyone says my idea is a stupid one
There are more excuses I used to sell myself (and I would buy like a bad habit)… but you get the point.
What are you selling yourself that is keeping you from focusing & creating distractions?
Write them all out and give those Son's of Bitches a name!
5) Immerse yourself in a community who cares
Never did I ever think that BEing part of a community would help hold me accountable!
This is powerful because you start to feel like you actually belong somewhere and are loved!
Before immersing myself in a community, I felt like I was alone on an island of trying to figure out how the heck to put together a blog (which… at the time, was hard as heck! Not no mo… I did a video on how to launch a blog in 15 minutes… It's sick. Watch it because it'll help you.)

The mentorship from other normal people in the community, cheering me on was more than enough to keep fuel in my tank to keep going even when it got tough (because there were times that I was smacking my head against the wall… figuratively speaking… I didn't actually do that in real life…)
What A Community Does For You:
Provide support
Be a sounding board for ideas & what you're working on
Be a place of similar people all on a similar mission in their lives
Allow you to get your questions answered by people who have already been there
A place to share your wins & gratitude
If you are building a business online, you need a community. It's a lot more fun than trying to figure it out on your own! Join the Exclusive Tribe For Entrepreneurs. We have fun, interactive LIVE Campfire Q+A video calls where our members can be themselves & grow their lives, relationships, and businesses! It's so much fun! See you on the next call!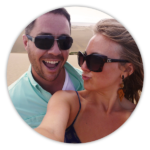 Brian Garcia + Erin Nicole Bick has been traveling full-time since April of 2017. They like to consider themselves location independent. Their goal is to empower others to live life on their terms and create their own definition of independence/freedom. Through their content, eCourses, and consulting they share their simple method for building an online business, and living a happier life.
Did This Blog Post Help You? If so, we would greatly appreciate it if you comment below and share on Facebook, Instagram or any of your favourite social media platforms!

Check out our must-read articles about Mindset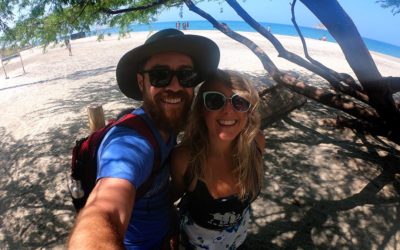 You may not look at your future as limitless, but if you did, what would it look like? In this...
read more

BE Adventure Partners guides people in making money online. Earn an independent living from your knowledge, skills & passions. Become self-reliant. Live a smart & simple life on your terms.