Toronto's Aurora Winter Festival 2018 (not just for kids!)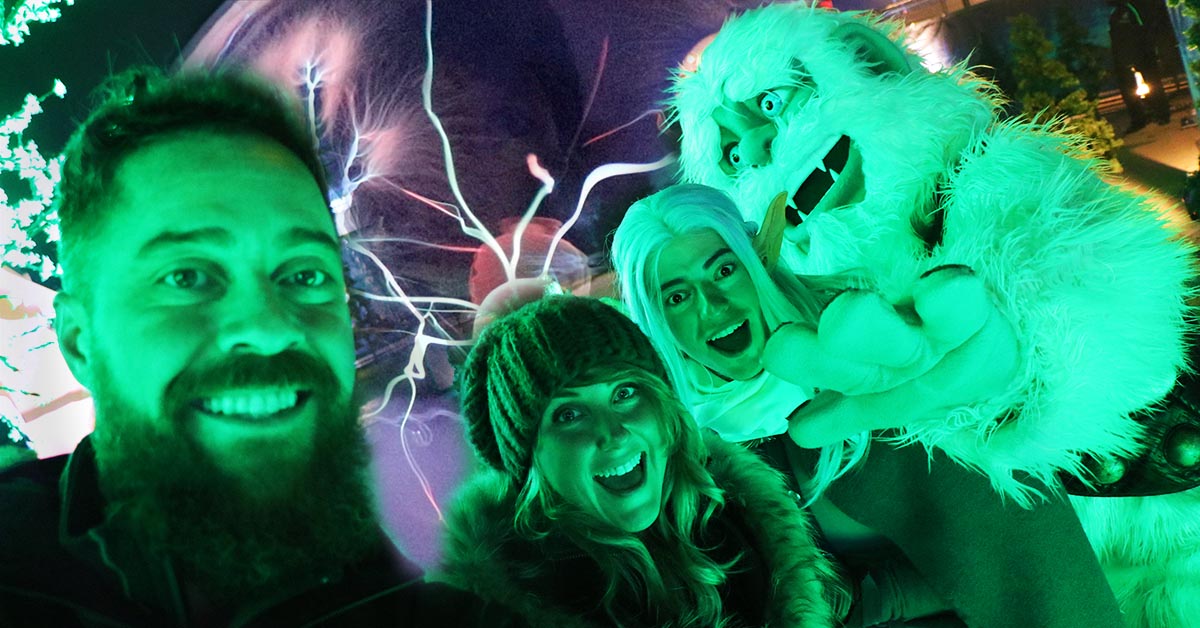 The Aurora Winter Festival is just heating up as it is running from November 29th to December 30th, 2018. If you think Toronto's Largest Winter Festival is just for kids, think again…
This place is set up as an Instagrammer's playland. From private nooks of twinkling lights, to skating on ice, grab your Adventure Partner by the hand to enjoy a night out with your love!
Not a reader? Watch this on the BEAP YouTube Channel!
Toronto Aurora Winter Festival 2018
When we arrived at the entrance, we were sporting our new camera and doing a little vlogging as we walked up.
I guess we looked a little too "Pro" because we were told that we couldn't bring "Professional Photography Gear" into the Aurora Winter Festival and they almost didn't let us go in.
"Would it be cool if I just put the camera in my bag?" I asked the security guard with a smile?
"Yes… But take the lens off the camera…" she replied.
What a close encounter! Considering we arrived by Uber, we couldn't just take the camera back to our vehicle.
BE sure to watch the film on YouTube to find out what happened with the camera! Let's just say that we like to take risks!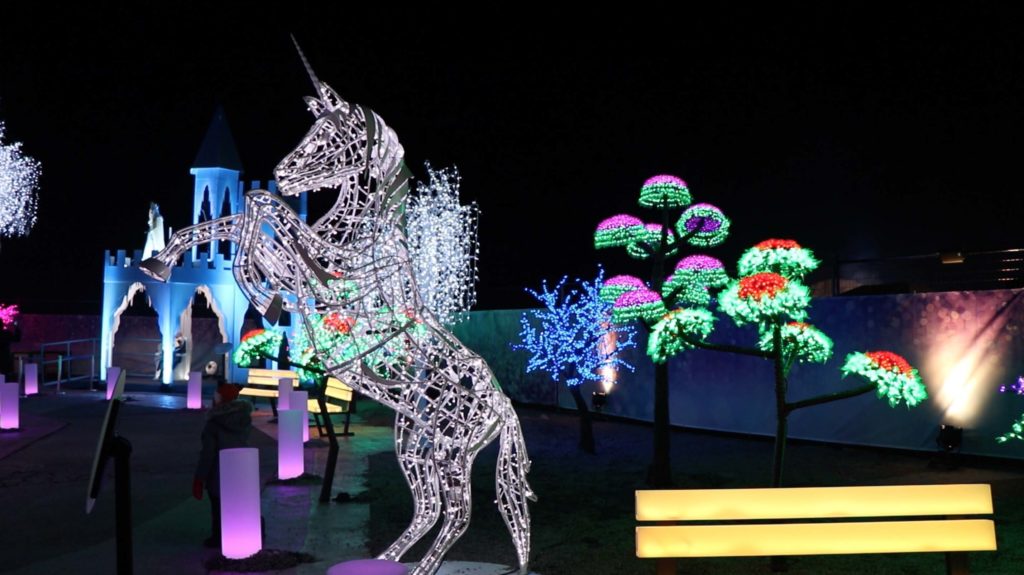 Supposedly Canada's Largest Winter Festival
Upon walking in, the place is absolutely magical! Gingerbread style shops lined the entrance into the park immediately after we walked under a massive glacier-like cave opening scribed with big letters overhead… Aurora
Local artisans, along with brands offer holiday-themed merchandise (if you're in the shopping mood).
After walking around for a couple of hours, we have to give it to you… We think the Aurora Winter Festival is probably Canada's largest winter festival! The place is absolutely massive! (And is the only Winter Festival I've ever been to… so it seems pretty legit).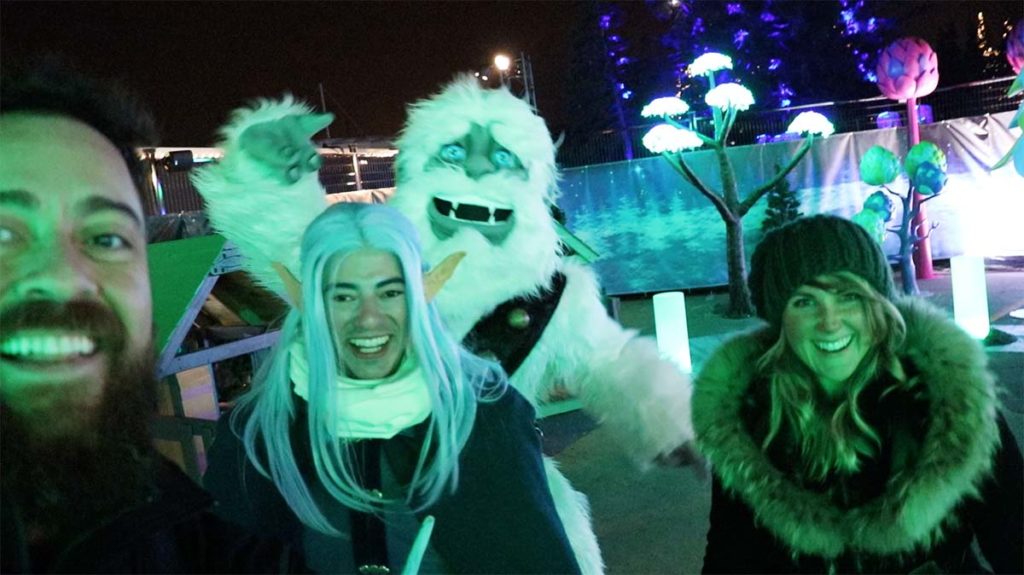 The Aurora Winter Festival Experience
This is truly a massive experience filled with sensory overload. The lights are flickering and flashing from every angle.
The entire festival is themed after a mystical North Pole experience. Ice sculptures and disco spheres wind through the Mystical Worlds.
What's really cool is the frozen pond ice skating rink. Neither Erin nor I have been ice skating in YEARS! If you have your own skates, be sure to bring them! She had a problem with the sizes and the gal likes figure skates (of which, they had none… Only hockey-style here!)
After we got our skating legs under us, it was a ton of fun dodging in and out of 3 to 4-foot tall humans skating around (kids I'm assuming)… They were so bundled in winter gear, they could have been aliens and I wouldn't have guessed.
Off the ice, there were mystical characters walking around and we even got to take a picture & video with a Yeti!
All in all, this was really fun date night! There were kids around, but I think we were having more fun than they were!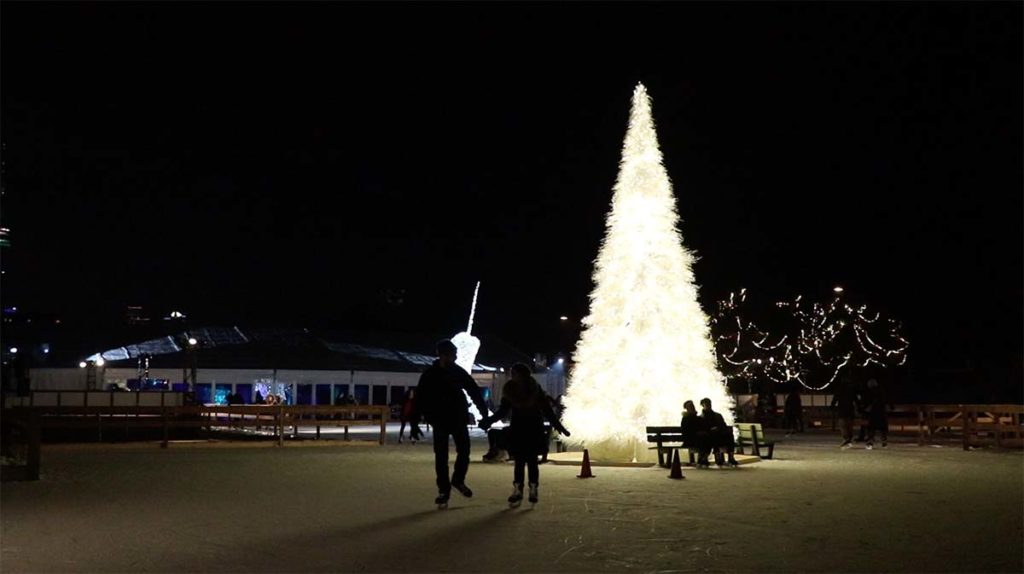 Winter Festival Attractions Include
Main Street Market – Holiday inspired vendors
Food Gardens – Tons of food trucks & variety
Tube Park – The line was super long to ride down a fake hill with no snow on it…
Santa's Workshop – Live performance by Mr. Claus himself along with a craft shop
Mystical Worlds – This area was filled with awesome lights & where we captured the Yeti on camera!
Amusement Rides – Small Ferris Wheel & Carousel
Frozen Pond Ice Rink – This is a must-go-to (we feel they could have run the Zamboni over it though…)
Entertainment Tent – Heated indoor area to warm up, drink mulled wine & hot chocolate to watch some entertainment
For more info, check out the Aurora Winter Festival Toronto website.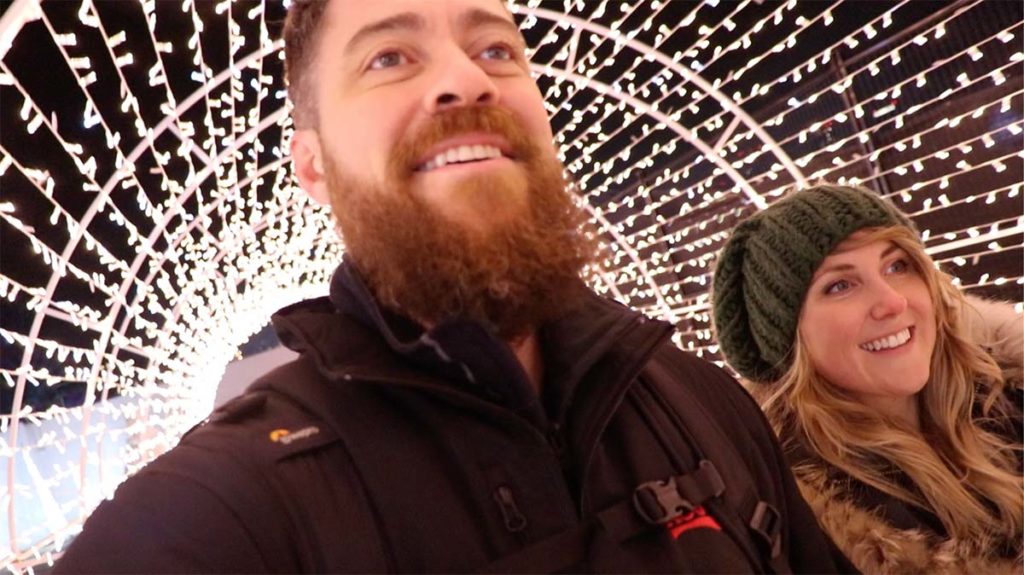 In Conclusion…
We highly recommend you get out to the Aurora Winter Festival 2018 if you're in the Toronto area (or if you're like us and will fly to events…)
Life is all about experiences! Making little decisions along the way shape what your experiences will be like. If you want a lifestyle that allows you to BE where you want, when you want, together… Start a business online around your idea! It's fun to do and we truly believe that anyone could do it with a Road Map, Community & Support to help you make sense of it all!

Did This Help You? If so, we would greatly appreciate it if you comment below and share on Facebook, or any of your favorite social media pages!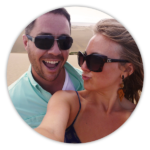 Brian Garcia + Erin Nicole Bick are full-time location independent, online business owners. Brian's background is in firefighting, digital + photographic imaging, and web development. Erin's background is in professional hairstyling, social intuition, personal development, creative writing, and brand identity development. Together, they create eCourses, high-end online business development coaching, and social media marketing strategies. They go by… BE Adventure Partners!

Check out our must-read articles about Lifestyle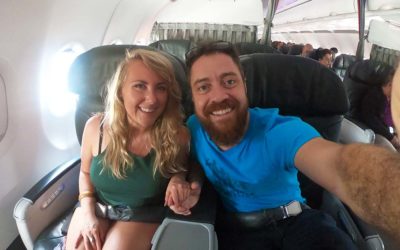 Today is a travel day where we're headed from Medellín to Santa Marta Colombia. Little do we know,...
read more

BE Adventure Partners guides people in making money online. Earn an independent living from your knowledge, skills & passions. Become self-reliant. Live a smart & simple life on your terms.