Why Back To Toronto? [It's a Girl!]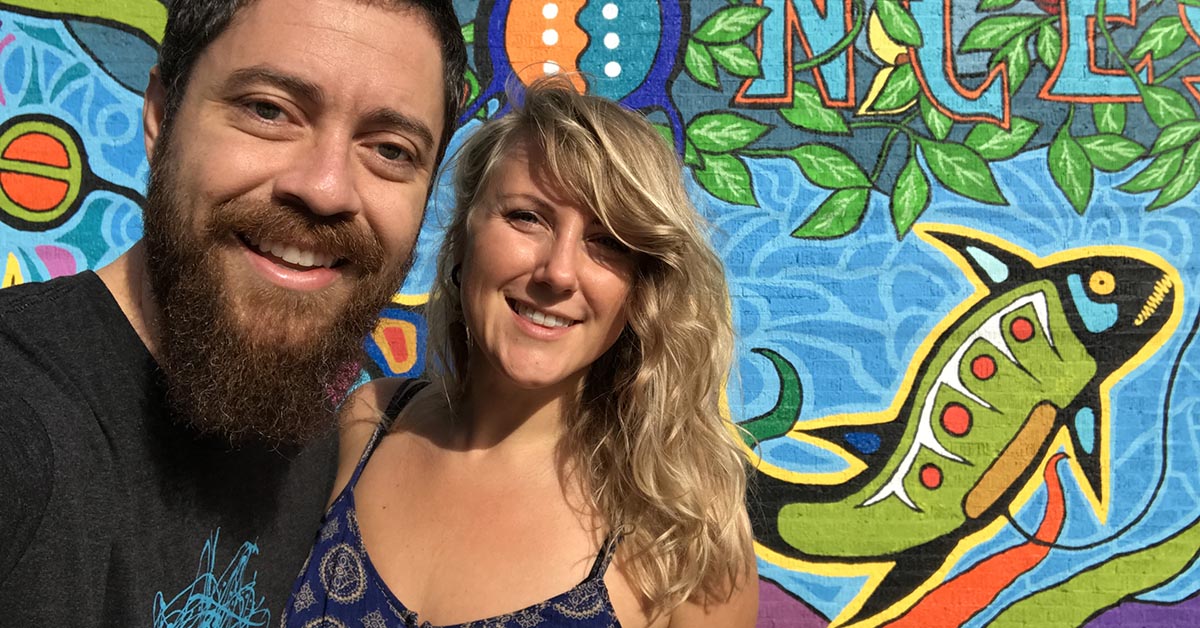 After hitting up 12 countries, we're headed to Toronto! But why Toronto? Why have we been "inside" soo much lately? And better yet, what are we doing next (and what does this mean for you?)
This life is more different than we could have ever thought, and we want to expose what goes on in full-time traveler's lives (so you'll know whether or not this jump is even worth it!)
Not a reader? Watch this on the BEAP YouTube Channel!
Why Toronto?
First off, Erin's from the Toronto area, so it only makes sense to visit family. But this trip back is unlike any other.
When the birth of a new human is eminent, you gotta get back to be around family for the support!
No, Erin hasn't been pregnant (it's not our child coming into this world!)
But, Erin has become a brand-new aunt!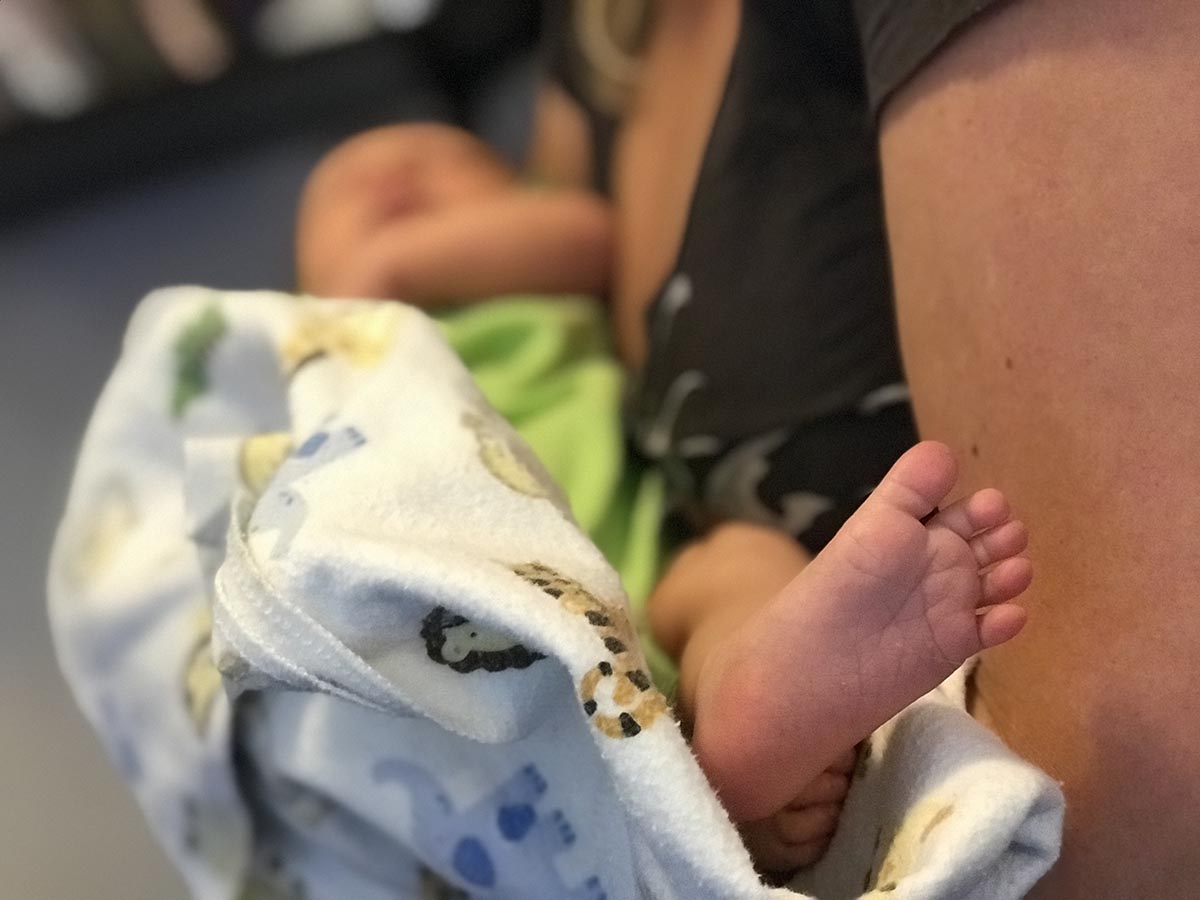 Yep! That's right! Her brother's wife just had their first child and the little lady is as cute as can be!
You know how many times a new baby comes into the world, and people are all saying "Awww… She (or he) is sooo cute!" and then under their breath, they say, "Gosh this kid is ugly! Hopefully, it's just an early childhood thing!"?
This isn't one of those cases… She actually is SUPER cute!
So, that's why Toronto! To visit family & to welcome our new little niece into the world!
When you're traveling the globe, meeting up for family experiences is important! Now, don't be surprised when you miss a holiday or two along the way, there are more days during the year you can always catch up (and most holidays are driven by consumerism anyway.)
As the company, REI says in their Black Friday campaigns… #OptOutside
Get out and enjoy the great outdoors! Experience cool cultures & cuisines!
Why Are We Inside?
Over the past couple of years, we've been hitting the keys on the keyboard fast and furious!
Several vloggers we've run across on YouTube have been chatting about how when they first got started, they saved up $10k USD, sold everything, didn't have a plan, and just went to travel full-time.
What we've learned is that the majority of them had some sort of contract job that they could work at for another company from any WiFi connection.
Often, those jobs ended, leaving those vloggers high and dry to figure out how they were going to finance their full-time travel lifestyle.
We took a different approach.
Instead of just saving cash, and hoping it would work, we decided to build a business online so that we had money coming in.
Did we sell everything? Yep!
Selling our houses and nearly everything in them provided a nest egg we could use while we were recording the eCourses & creating the Exclusive Tribe For Entrepreneurs.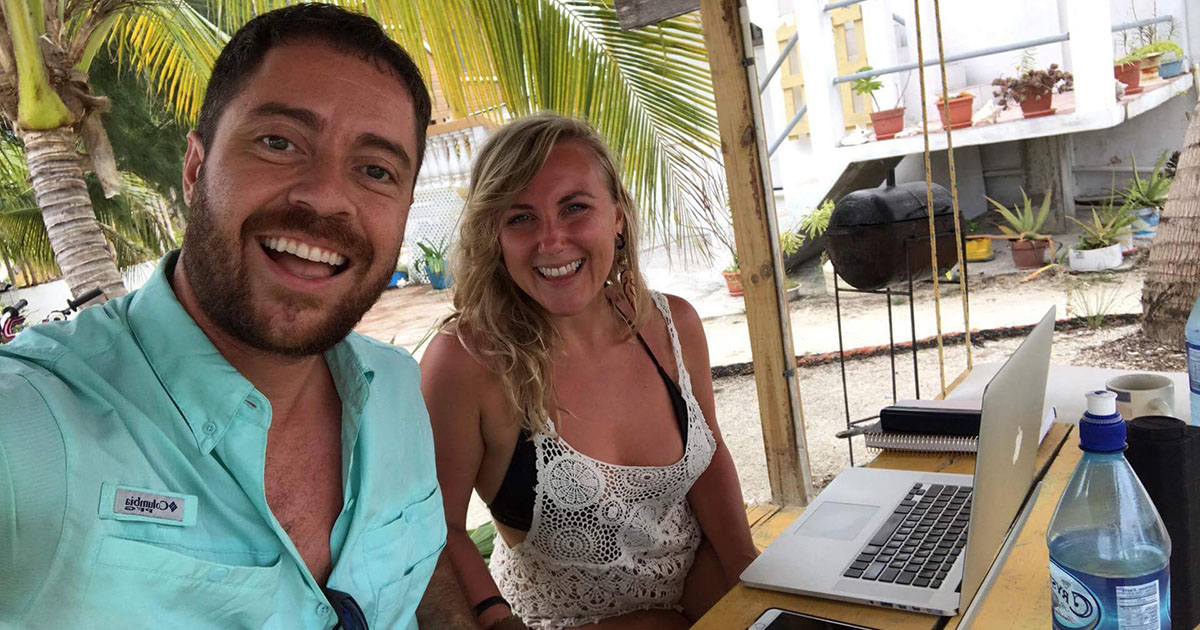 In the Tribe, our eCourses walk couples through how to take your IDEAs + KNOWLEDGE to create a simple business online. This is often done by creating eCourses & is called "Knowledge Commerce."
Think about it… If you have love & zest for something in life, which you have knowledge about, there are others who are searching online for answers & solutions. There are ways to see what's being searched using tools like Google Trends so that you know whether or not your idea is a great one to launch!
The point being is that creating an income plan BEFORE leaping can BE a smart choice. This is exactly why we've been "inside" a ton lately (because we needed to dial in our message and build eCourses that would help you create a life, relationship, and business online that you're totally excited about!)
What Are We Doing Next?
As we've been traveling through the last 12 countries in two years, we've been going on some pretty fun experiences…
From climbing active volcanoes on Ometepe Island in Nicaragua to riding camels in the Canary Islands, Scuba Diving in Puerto Vallarta, Mexico and even tearing through the jungle of Utila, Honduras on an ATV… If it is outdoors, in nature, and with the locals, you'll find us there!
(Except when we've been recording eCourses… Until now, that's all been indoors… But THAT is all about to change!)
All of our travels have been caught on video!
Now, we've been learning how to create videos using Adobe Premiere Pro from all the clips we captured since June 2016.
So here's what we've been working on:
Setting up our YouTube Channel (If you haven't yet… Subscribe on YouTube + Click the little notification bell!)
Learning video editing techniques
Learning how to use YouTube for business
Our apologies for not creating very many fun videos of our travel experiences until now! We really wanted to publish those videos along the way. However, we felt that it would be more important to put together a simple business online that is strategically designed to help couples all over the world earn a living by creating a business online!
Setting up our Tribe was essential to being able to sustain traveling full-time, not dip into our nest egg too much, and start creating income so we can continue providing content that could help you achieve your goals in life!

In Conclusion
It's a choice & decision everyone gets to make with what they each do with their time. Flying wherever you want to go at a moment's notice is an amazing thing to be able to do. This gives you the freedom to go, be, do, and have anything you want in life.
Is it easy?
Not in the beginning! There's some fun stuff to learn about creating online business and it takes consistent action! What's cool is that it's possible to create a simple business online around your ideas & knowledge. After it's all said and done, the freedom this type of lifestyle could afford you is second to none.
The question is… Do YOU have what it takes to start creating your online business, so you can live a life that truly excites you?
It takes a laptop, smartphone & your willingness to learn something new & implement what you learn! The BEAP RoadMap in the Tribe will help walk you through bringing your ideas & knowledge together to create a real biz online!
We believe in you!
Did This Help You?
If so, we would greatly appreciate it if you comment below and share on
Facebook
, or any of your favorite social media pages!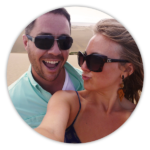 Brian Garcia + Erin Nicole Bick are full-time location independent, online business owners. Brian's background is in firefighting, digital + photographic imaging, and web development. Erin's background is in professional hairstyling, social intuition, personal development, creative writing, and brand identity development. Together, they create eCourses, high-end online business development coaching, and social media marketing strategies. They go by… BE Adventure Partners!

Check out our must-read articles about Lifestyle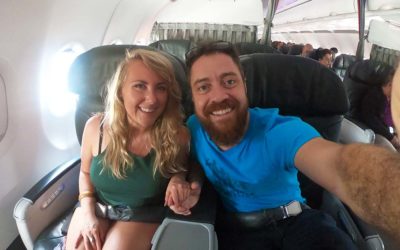 Today is a travel day where we're headed from Medellín to Santa Marta Colombia. Little do we know,...
read more

BE Adventure Partners guides people in making money online. Earn an independent living from your knowledge, skills & passions. Become self-reliant. Live a smart & simple life on your terms.