7 Simple Strategies For Building Momentum In Your Relationship & Business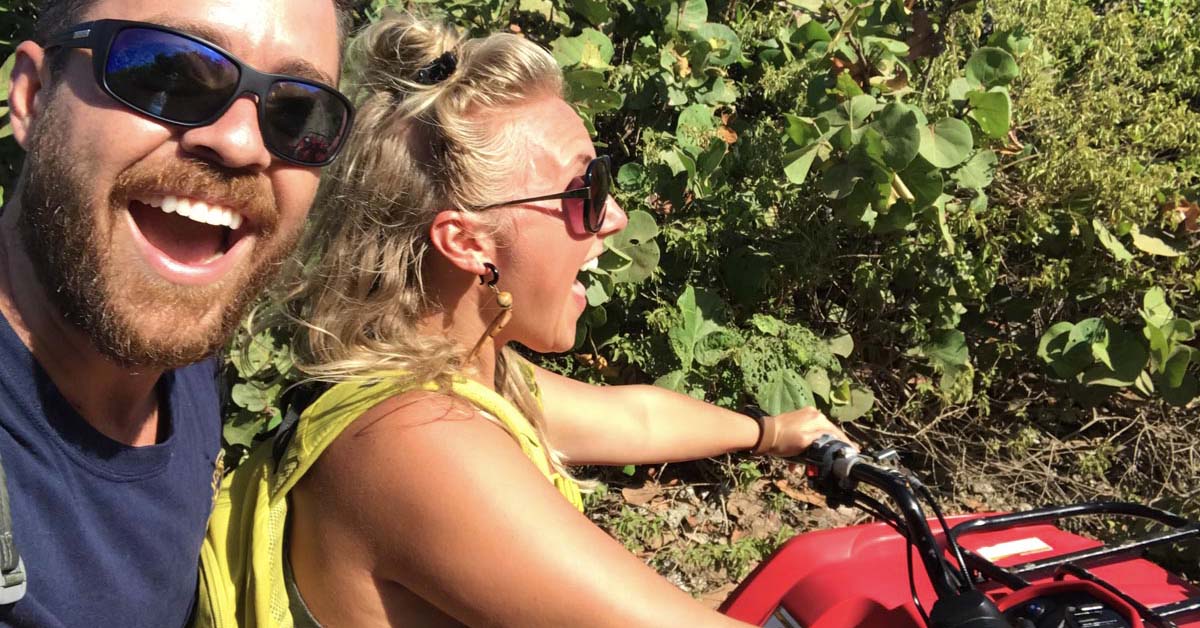 Building momentum in your relationship & business can be difficult for some people. Today, we're going to explore how you can create a more powerful life, relationship, and business by simply building momentum.
Remember when you were a kid, and you got on a merry-go-round by yourself. To get it going, you would hold on to the bars with one foot on, and one foot pushing the ground. Initially, your efforts were hard, as you were by yourself, and you were not easily building momentum.
Then another kid came up and started pushing with you. It got easier. It started going faster working together at it.
Before you know it, you both had built up so much momentum, that neither one of you could stop it by yourself.
It's THAT momentum that would feel great in your relationship and business.
These 7 simple strategies for building momentum in your relationship & business could take you from pushing through life by yourself to building momentum, fast.
1) Consciously Create Your Reality To Build Momentum
When we are on autopilot, far too often do we get stuck in a rut and are not building momentum to grow in our relationship & business.
Start visualizing where you want to be in your relationship. How do you want to feel?
Where do you want to be in your business (if you have one), or what do you want to do in the new business you are about to start?
Write out what you want the reality of your life to be in as many aspects of your life as you can. By putting the written word down on paper, you are beginning to consciously create your reality because you are creating specific things to focus on.
Now that you have your soon-to-be reality written out, make it a point to visualize how you are going to feel when you have achieved that.
What would you be doing?
How would your relationship feel?
Where would you be going?
Who would you surround yourself with?
From your ideas, you can now quantify what must be done to create that reality. Where we put our focus in life is where our reality comes into fruition, even if it is something you most certainly do not want.
2) Building Momentum By Blocking Off Time For You & Your Partner
It is your personal time together, uninterrupted by business, that could allow you to be building momentum in life together. The intimate times together, exploring nature, going out on adventures, and enjoying the time of creating delicious meals together are all fun ways to build momentum in your relationship.
By recharging yourself through exercise, yoga, and meditation, you can come back to business together faster, stronger, and re-energized to create!
Too often do couples get worn out and jaded from being too focused on one particular thing in life & business. Vary what it is that you are doing to prevent yourself from falling into autopilot, and missing life.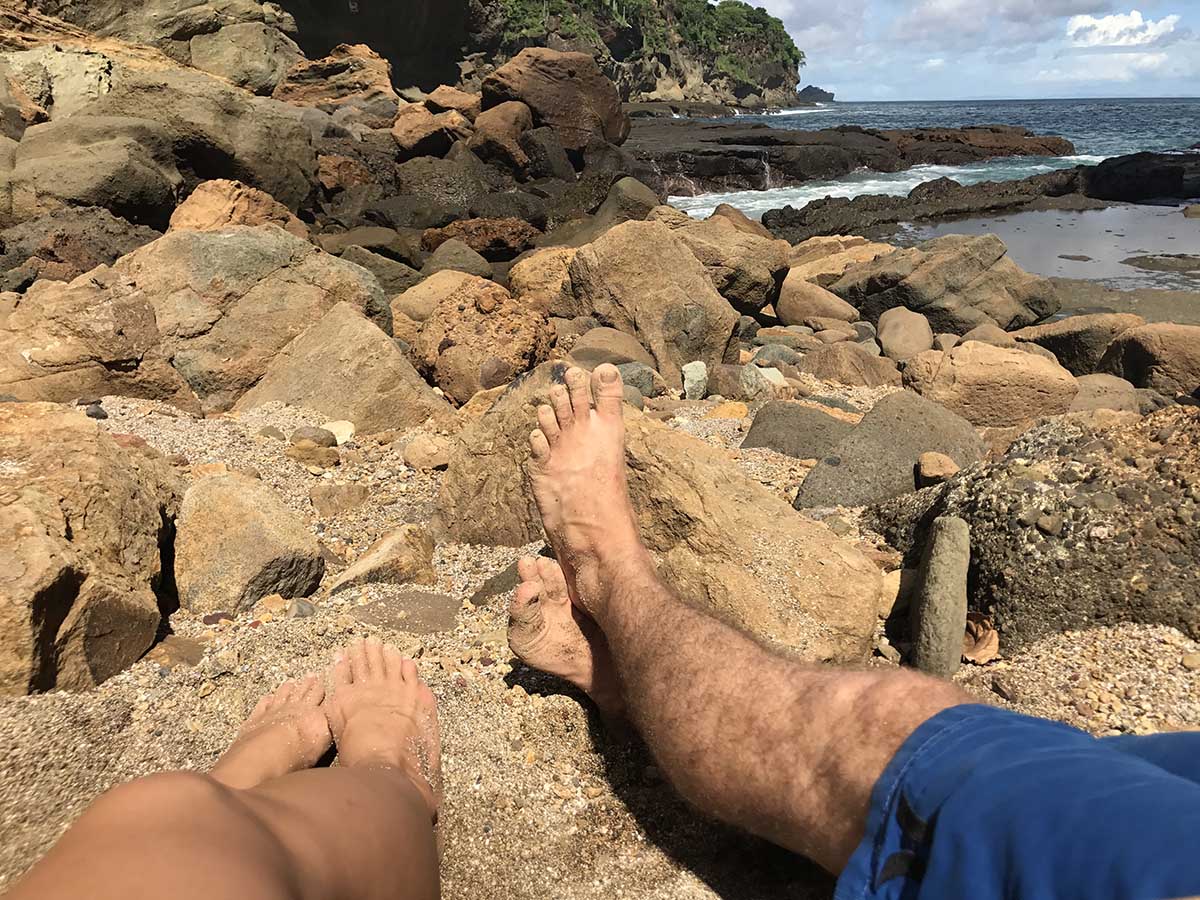 3) Offer In Business What You Both Believe In
The easiest way to building momentum in your business is to offer what you believe in. Couples who go into business together with an idea to make money can end up getting burned out quick.
To prevent getting burned out, get focus on your hobbies, interests, causes bigger than yourself. When you build your business around what you enjoy, you'll experience more momentum, more prosperity, and abundance than you could ever imagine!
The best way to building momentum in your business is to take an inventory of YOU!
Creating this inventory of what you like, dislike, hobbies, passions, and interests is how you can narrow down if you are to offer a product you make, a service you provide or become an affiliate or referrer of something that's already been created.
As long as you offer what you both believe in, you can approach building your website & blog, and creating your Facebook Business Page with pure authenticity.
4) Set Measurable Goals Together
Couples and people that set measurable goals together grow together. This is exciting because you can see your progress along the way to your goals.
A measurable goal is something you can quantify, track, and implement actions to achieve.
Here is a few that successful entrepreneur's track:
# of people following in your community
Website Page Views
Website Ranking
Engagements
Webinar Registrants
Newsletter Opt-In
Sales Per Month
Cost Per Lead
Cost Per Sale
There are a ton of other metrics you can track, and it can get really ridiculous. When you are thinking of things successful entrepreneurs track, make sure they fall into the categories of building your audience, engaging your audience, or selling your audience. These three categories are how you can track the growth of your business online.
5) Get On The Same Page In Life & Business
Have you ever been going on a hike together, and you both had a different idea about what the goal of the hike was? One of you thought it would be a nice, leisurely walk through nature. Stopping every so often to check out the wildlife and scenery. While the other thought it was going to be a workout session to get through with speed, agility, and do mini HITT workouts along the way.
Not being on the same page in your life, relationship, and business together can be the source of tension and discord.
Getting on the same page is as easy as having a conversation, writing out what your daily, weekly, and monthly goals together are, and listening to each other! Take time to write out what you want to achieve, and map out how you can achieve that together!
Supporting each other through individual accomplishments, and coming together for joint efforts is extremely rewarding, and will keep you on the same page!
6) Use A Planner
Using a planner is something that I personally resisted for a LONG time. I have never been one to write things out because I felt it was a waste of time.
That all changed when we invested in group coaching that taught us the traits of billionaire business owners, and what they do when building momentum in themselves, their relationships, and their businesses.
The planner can be something as simple as clean sheets of paper. What you plan out are things like your intention for the day, your perpetual to-do list, and the top 3 things you plan on getting done.
By charting what you've been doing, and what has not been completed, you can become extremely focused on where you are going. This is important to have when building momentum, because it prevents you from wasting time, and causes you to be accountable for your time.
7) Get Group Coaching
Getting group coaching is the gem of this entire blog post for entrepreneurs and building momentum in their relationships & businesses.
For years I struggled with building businesses both offline and online. That all changed as soon as I invested in group coaching.
Why was this the pinnacle moment that changed the course of history, caused us to start making sales in our business, and to be able to travel full-time, living the life our dreams used to be made of?
It's because we were being coached by 8-figure online business owners. These are people who have been at the beginning. They had started a business from nothing, and grew it to epic proportions online.
What we saw was something we wanted to accomplish. By modeling what they were doing, we were able to accelerate our growth in ourselves and our business.
Find people who are doing what you want to do, and if they offer it, take advantage of their coaching & group coaching.

We have found two things important to note. When you are looking for coaching, you're either going to get one-on-one style coaching, which costs more because your coach is spending time specifically on you. This ends up costing more, but it is tailored for your life and business.
The second option is to get group coaching. The value you get from the coaching is the same as the one-on-one coaching, but the price is usually extremely affordable.
We have attended both and have spent $30,000+ USD on personalized coaching for building momentum FAST in our life and business.
While we have also attended group coaching sessions that were just a few hundred bucks, or that came with a course as a bonus. Those sessions are fun because they interact with a group of entrepreneurs and have been on video conference style calls.
Regardless of which direction you go, this is hands down one of the best ways to save time and get into building momentum in your life and business, faster than if you were to just try to Google everything.
In Conclusion
Building momentum in yourself, your relationships, and your business are easily accomplished once you have made the decision to find focus in your life. To do this, leverage the tools & habits that have been passed down for generations from others who have created in their life what you want on your own. The tools are things like using a daily planner and actually putting ink on the paper. Using the online business building tools that are proven to grow your business when applied correctly. And most of all, invest in coaching or group coaching so that you can become a member of an entrepreneurial community focused on growing personally, in relationships, and in business.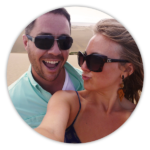 Hey, we're Brian + Erin. Currently, we're workin' on our bug out bus. Lucky the proverbial $hit hadn't hit the fan yet when we picked up this 40-foot beauty in Phoenix AZ and drove it up to Canada to convert it. Hopefully, we all still have time...
Honestly, this bus conversion has been the only sane thing in this insane world lately. We can't tell you how good it feels to BE working on something that lights our souls up and has such potential for a life that is entwined with nature, love, and happiness.
Our main goal is to inspire people to get off-grid and become self-reliant. We are well on our way and are super excited to talk about solutions with others who are shooting for a similar way of living.
Did This Blog Post Help You? If so, we would greatly appreciate it if you comment below and share it with a friend.

Check out our must-read articles about Online Business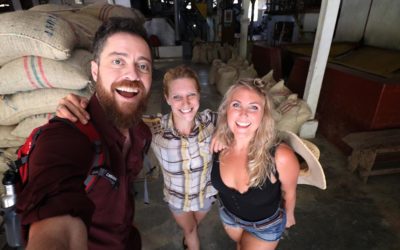 Borrow business secrets from a 126 year old coffee farm, and see how their simple business...
read more

BE Adventure Partners guides people in making money online. Earn an independent living from your knowledge, skills & passions. Become self-reliant. Live a smart & simple life on your terms.