7 Ways To Improve Your Cruise Experience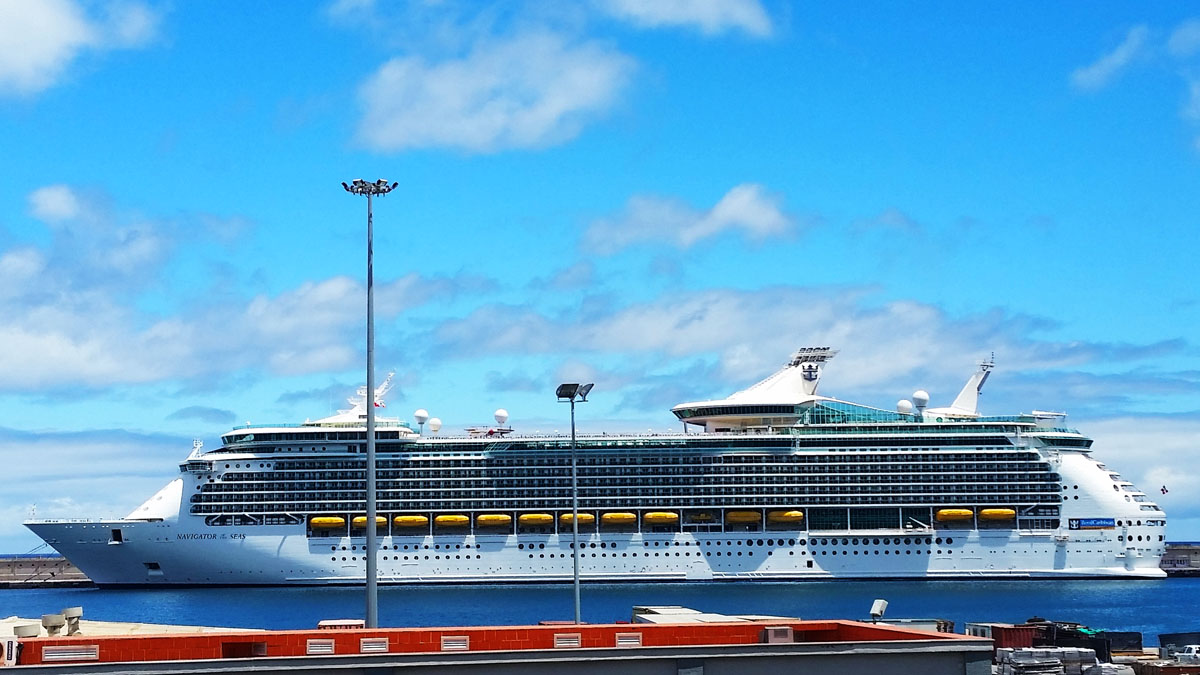 Today we are going to talk about the 7 Ways To Improve Your Cruise Experience. You may gasp at some of the stuff we write about here, because the truth looks like a train wreck, at times. It's ok to drop your jaw and think, "Is this really a thing??" By the end of today's Adventure Travel Blog Post, you are going to be wondering why you haven't known about these tips that could save you thousands of dollars on the same trips you are already overpaying for.
1) Check Your Passport Status
No joke! Most cruise lines require that your passport does NOT expire within the next 6 months.
The last cruise we went on was Royal Caribbean's Navigator Of The Seas. One of the important notices while booking the cruise was about the validity of our passports. They required that our passports be valid for a minimum of 6 months on the date of departure.
This got me scratching my head. I thought, "Well… Our passports are valid for the next few years, but why is this the case?"
So I started doing some research (as I do!).
After checking out the U.S. Department of State's site on renewing passports early, the answer was clearly laid out in their post, Renew Early: Passports Expiring Within Six Months May Disrupt Travel.
Some countries assume that travelers will stay in their country for the maximum amount of time of their visa. The range of time varies from country to country. Some are as short as 90 days, while others are as long as 6 months (which is why 6 months is the magic number!).
If you are caught in a country past your permitted time allowance, you may be detained for an undetermined amount of time, thus disrupting your travel.
So make sure your passport is up-to-date before you travel!
2) Get To The Port City The Night Before
There's nothing worse than paying for your cruise and missing the boat!
The main reason people miss the boat is that they do not anticipate travel delays along the way. From trains, planes, and automobiles, you must arrive and get on the boat BEFORE departure time or the boat will leave without you. Ships have specific deadlines to make and you being tardy is not their concern.
There is no need for the added stress of long lines on the day of embarking on your cruise than waiting in an endless line.
What we do, is arrive the day before to the port city that the cruise departs from. By doing this, even if you have flight delays or traffic congestion, you have no need to worry because you are already ahead of schedule!
We often get a nice Airbnb for the night. This way we are in the community, can go to a local restaurant for dinner & breakfast the morning of the cruise, or even go explore the town!
3) Check Your Phone Carrier Plan
Do you plan on making calls, checking email, or like us… Do you have a business online & use your phone?
If so, you definitely need to know the rules of making cell phone calls on the cruise ship.
Many carriers do not have cell towers in the middle of the ocean. So what the cruise does is beam up your phone call to space via satellite. This is the crazy expensive part.
Some phone carriers offer specific cruise add-on's that can make the calls less expensive. While others will allow you to send text messages (definitely no pictures or videos) for free.
Make sure you call your carrier BEFORE you get on the boat to find out the details and so that you don't overspend on the calls you make during your cruise experience. Or even just to cover your tail so you know the details about roaming…
One thing that we like to do is get the WiFi package that they offer onboard. This will allow you to use either a certain amount of data or unlimited data (depending on the package you get).
So what we do is as soon as we get on the boat, we go to the Customer Service desk and get the plan setup.
We are now able to make phone calls by using the WiFi calling feature on the phone OR use Zoom to make video conference calls. We have also had really great results in texting & making calls using Google Voice.
Talk about flying under the radar! This tip alone will save you several hundred dollars in unintentional overage and at-sea charges!!
4) Ask About Complimentary Room Service
We totally should have thought about asking for this sooner! On our last 10-Day Cruise, we had a REALLY early morning for the personal development conference that we were at.
So we decided to order room service for the morning. This so happened to be the 2nd to last day at sea. When we called down and asked how to order for the next morning, they told us that it was a complimentary service!
DOH!
We totally wished that we had known about this sooner because it was such a nice benefit to the upgraded room with a balcony!
Bonus Tip! ALWAYS get the balcony upgrade when on the ship! It is worth the couple hundred dollars!
You can experience beautiful sunrises out there while drinking coffee.
Have romantic evenings out there watching the sunset, making love and sipping on some nice wine.
Or even take your laptop out there to put together a blog post or cut a video for your YouTube Channel.
5) Do NOT Schedule An Excursion
Seriously! Don't schedule an excursion! Most ships charge exorbitant amounts of moo-lah to go on a 4 hour excursion.
Now… If you enjoy being shuffled around like cattle, disregard this tip altogether.
Our guess… If you are reading this, YOU like to be adventurous, like us!
So let's pull up our socks, put on some SPF and disembark at the next port of call.
NOW is when the REAL adventure starts!
Go to the line of taxis you see waiting out on the pier and be friendly with the drivers.
It is a good idea to have a slight idea of what you want to do there, and even know on the map where you would like to go, so you make sure it isn't too far from the port. We like to download the Map on Google, just in case we don't have a cell signal, GPS will still work.
Anyways… When you get off the ship, ask the taxi cab drivers if you can hire them for the next 6 hours (or however long you are at that port of call). Negotiate the price for the full trip and make sure it is fixed and they are not running a meter also.
They will most certainly say, "YES" (and the taxi drivers may squabble about who gets to be YOUR chauffeur).
BOOM! You now have your own driver & your own car service! This driver DOES NOT get paid until they bring you & your lover back to the cruiseship safely.
This is when y'all can explore on YOUR OWN timeline and NOT be carted around like cows headed to the market!
You most likely will have a driver who is enthusiastic because he's going to make some cash. Now you will get to go to the best places to eat and to the most scenic vistas, and cool local secrets.
Also, any "excursion" that was offered on the boat you can just ask your driver to take you to those places and you will most likely pay a reduced price. You also may go to places that were not offered by the boat!
Go Explore and BE Adventurous!
Another thing you can do is call tour operators ahead & book something outside of the cruise excursions.
6) Eat On Your Own Schedule
So I'm not going to tell you to NOT to be social…
BUUUTTT…
Sometimes, you and your Lover may want a more intimate dining experience that is not surrounded by 10 other people, or shuffling through the line at the feeding trough. (The buffet)
A way to eat on your own schedule is to make reservations at one of the restaurants on the boat, while at sea. This can be super romantic and allow you to connect deeper with your loved one!
For a really cool cruise experience, keep reading!
Another great option is to plan on eating where the locals do at different ports of calls. When everyone is belly up to the trough, packing in the last mountain of calories by making a leaning tower of food on their plate, you could be saving your appetite for a local restaurant. Make plans on where you want to eat while off the ship so that you can enjoy the local cuisine.
7) Compare Prices From Discount Websites
Last but not least, where you book your cruise can make the difference between paying retail prices (like the majority of the ship) or paying wholesale (which is usually at or lower than employee pricing).
There are many places to book a cruise experience.
You can go to the cruise line's website. This is the perfect way to guarantee paying full price (unless you look for their "deal" page… Most of them have it, but it's tucked away, so Google it!)
There are also different "discount" websites like Expedia, Travelocity, Kayak, Orbitz, Priceline… Most of them offer similar prices, but you could always find at least ONE that gives you a better deal than another.
Not a reader? Watch this on the BEAP YouTube Channel!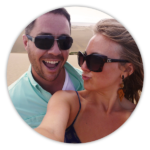 Hey, we're Brian + Erin. Currently, we're workin' on our bug out bus. Lucky the proverbial $hit hadn't hit the fan yet when we picked up this 40-foot beauty in Phoenix AZ and drove it up to Canada to convert it. Hopefully, we all still have time...
Honestly, this bus conversion has been the only sane thing in this insane world lately. We can't tell you how good it feels to BE working on something that lights our souls up and has such potential for a life that is entwined with nature, love, and happiness.
Our main goal is to inspire people to get off-grid and become self-reliant. We are well on our way and are super excited to talk about solutions with others who are shooting for a similar way of living.
Did This Blog Post Help You? If so, we would greatly appreciate it if you comment below and share it with a friend.

Check out our must read articles about Lifestyle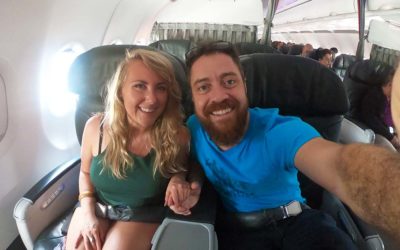 Today is a travel day where we're headed from Medellín to Santa Marta Colombia. Little do we know,...
read more

BE Adventure Partners guides people in making money online. Earn an independent living from your knowledge, skills & passions. Become self-reliant. Live a smart & simple life on your terms.