Why Building A Global Online Business With Your Partner Is The Best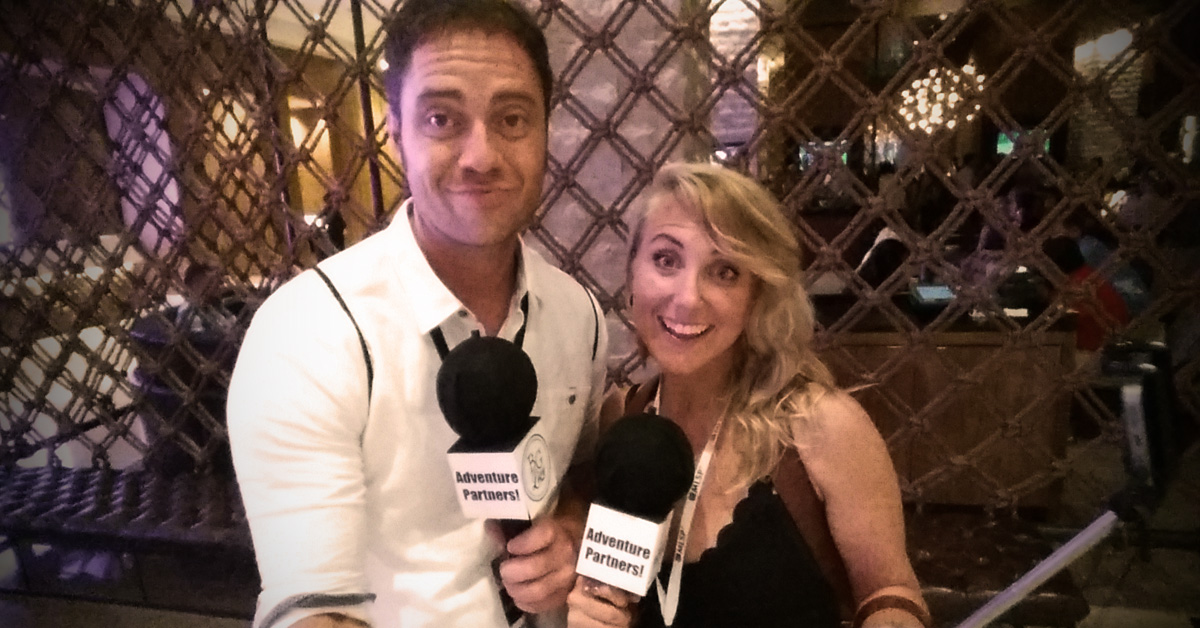 If you are the kind of person that likes to mix business with pleasure… I am going to break down to you why having a global business with your partner is the best!
Let's talk about pleasure!
Traveling with your partner is straight up more exciting! My Adventure Partner Brian, and I absolutely love travel! In the past 7 months, we have been to 7 countries together!
This all started because of our online business! I will get into that a bit later…
Brian, and I love to get out and explore. From the jungle to the depths of the sea we like to go from one adventure to the next!
We both like to try new things, and since Brian is a bit of a daredevil he really helps pull me out of my comfort zone!
Heck, I even hung upside down like a bat zip lining across the jungle with my arms dangling towards the ground. It was absolutely wild, and I never would have let go if Brian wasn't by my side!
For us, we find it exciting to meet in countries all over the world to build our business together, and enjoy our time together too! Our ultimate goal… To travel together full-time! Right now, it's important that we create a nice work-life balance, and build both our relationship & biz from a distance.
You can work from anywhere with a wifi connection!
Since we have taken our business global we have had some of the wildest views. Talk about relaxing into absolute inspiration while you work together, side by side.
I don't think I have ever been in such great flow as when we are working remotely, having the sun shining down on me, and a warm breeze tickling my skin. Thus the reason we are working so hard now to get this online business to a point where we can travel full-time.
We've listened to the waves crashing as we enjoy a magnificent suite in Puerto Vallarta!
We've worked on the balcony of a cruise ship, overlooking the Atlantic Ocean, with a gentle breeze blowing my hair.
Because we are vlogging we are constantly finding great places to shoot videos… Which quite frankly doesn't even feel like work! Up until this point, this is my favorite kind of work, and the really good news is… Anyone can do it if they are willing to put in the time & effort to make it happen. Having your love as your global business partner is the best because then you can take your online business ANYWHERE you want to be. Together!
Watching the one you love in action is straight up HOT!
Talking business with Brian is quite possibly one of my favorite things because every time we talk biz, we talk about our future together, and what we are creating… Together.
I dunno if this is because I am a Virgo, and we are kind of workaholics, but I mostly think being in business with Brian is so great because we have a fun, and exciting project that we are always working on. Being in business together has really revealed each others true characters!
I mean… Who doesn't think it is super sexy to be with someone that is actually driven and works as hard if not harder then you do? I am in absolute awe of this man. His focus and determination blow me out of the water every day. Listening to the way he words things, and how clever he is… Get's me going. Not gonna lie! Lol.
Having a global business with your partner grows communication.
Brian + I never would have met if it weren't for us both getting into this online business thing. You can watch Our Story HERE!
With Brian living down in Austin TX, and me up in Toronto ON we grew our friendship really fast. Because of the distance, we had no choice but to become really good at communicating with each other. We are constantly bouncing ideas off of each other all day through messaging, voice messages, and we can never miss our late night masterminds over video call! We are in constant communication.
Because we talk so frequently we are there for each other during emotional highs, and lows! We can even sense a shift in mood from 1555 miles away!
No matter what is going on, we are always there for one another, and the truth is sometimes we just need some comedic relief! which we are both pretty great at providing. The journey of an entrepreneur can be quite lonely, especially if people around you don't get what it is you are striving for.
Through our strong communication, we keep each other in check so we can keep our momentum going forward.
The exciting part is… You don't have to live in different countries to build a global online business with your partner! (We sure don't plan on staying this far apart for much longer!) The idea is that you build something in your spare time. Working hard now at this moment to create more freedom & flexibility in the near future, versus waiting to retire to enjoy life.
Going to global business events together is the best!
A 10-day Personal Development Business Cruise across the Canary Islands was actually the thing that brought Brian & I together in the flesh! On that trip, our relationship blossomed into something more then we could have ever imagined… 10 days on a cruise turned into a 15-day first date! It was absolutely wonderful!
The next big conference we met at was down in Austin! That is when we let BE Adventure Partners out of the cage! LOL
We showed up to that conference with homemade microphones that were nearly as big as my head, that said Adventure Partners on one side, and our personal brands Brian Garcia Live & Mz Bick on the other. Boy did we leave a mark on the people we met there! People were shouting Adventure Partners from every corner of the place! Just because of these big silly microphones we got interviewers with some of the biggest leaders in the Attraction Marketing industry!
It was amazing!
We have been so blessed to make life long friends from every corner of the world because we have a global business that takes us to some of the coolest events on the planet!
They say if you wanna step up your game you have to start hanging out with people that are doing the thing that you wanna be doing. So we do. We dig in, get social, open up, share stories, connect on a human level with people, and pick their brains on how we can do it too.
As I write this I am actually on a plane flying into Vegas to meet Brian! This weekend we will be going to a massive conference called Go Pro! We will be seeing personal development icons like Sir Richard Branson and my fave… Tony Robbins!
Going to these big events keeps us current with what is going on in our industry, and connects us with people from all over the world! Plus… I wouldn't want to go to these events with anyone else! Brian & I have an absolute riot together everywhere we go.
Having a global business with your partner is exciting!
In order to create something you have to have:
Goals
A vision
Enough drive to take action
When you go into business with your partner, you are not only creating goals for yourself… You are now creating goals, and a vision together! Which is really beautiful when you think about it. In many relationships, it is hard to get your second half off the couch, let alone create a dream together… I had this in my past life, and I have talked to countless people (Men & Women) who have had the same problem.
When both individuals are driven to create something…
To contribute…
To really step outside of their comfort zone…
That dear friend is the jackpot!
Life just got a million times more exciting, because now there you have two people who are shooting for the same thing! When you put two minds together you are virtually unstoppable! There is no wrench between you because one person doesn't want, or understand what the other is after! You come into a beautiful alignment, which allows you to really start bouncing ideas off of one another!
The more you are able to be open and really discuss the things you want to achieve, the more support you gain from one another.
See the thing is every time you put an idea out there on the table, the universe hears the desire! The exciting part is now you have two individuals who are open to receiving the method to make it happen. Sometimes I will say, "Wouldn't it be so great if we could do something like ___________?"
Brian always hears & understands me, because he is already in the same frame of mind with me, shooting for the same end goal. An instant understanding. If it is a techie thing he might already have the answer, or might even know the language to figure out how I could find my answer on the old Google Machine! Sometimes Brian will be talking about an idea he has but doesn't quite know how to project it, and I will help him with that too.
Working together has supercharged our relationship, and moved us forward in business faster then we could have ever imagined! I honestly believe it is because we are having so much fun together every step of the way! Even though the tough stuff, we have the strength between us to get through anything!
We are building something together that is unique to us, and what we are wanting to achieve. This vision we have includes teaching others how to free themselves from the daily grind, and live off the cuff like we do! Our big goal is to share how we build a global online business, and that anyone who has an idea, and is driven can do it too!
We all have it in us to contribute to the greater good. 
Any couple could do this!
It all begins with two individuals wanting to create something extraordinary together!
If you and the one you love get super fired up about travel and want a whole lot more of it in your lives… Check out our free on demand eCourse. It could give you A LOT of ideas, and get those juices flowing, so you can start masterminding what you want to create together.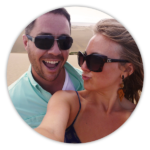 Brian Garcia + Erin Nicole Bick has been traveling full-time since April of 2017. They like to consider themselves location independent. Their goal is to empower others to live life on their terms and create their own definition of independence/freedom. Through their content, eCourses, and consulting they share their simple method for building an online business, and living a happier life.
Did This Blog Post Help You? If so, we would greatly appreciate it if you comment below and share on Facebook, Instagram or any of your favourite social media platforms!

Check out our must-read articles about Online Business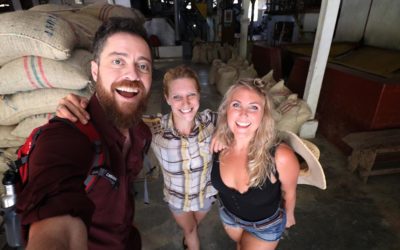 Borrow business secrets from a 126 year old coffee farm, and see how their simple business...
read more

BE Adventure Partners guides people in making money online. Earn an independent living from your knowledge, skills & passions. Become self-reliant. Live a smart & simple life on your terms.