BE A Powerful Creator In Your Unique Life Experience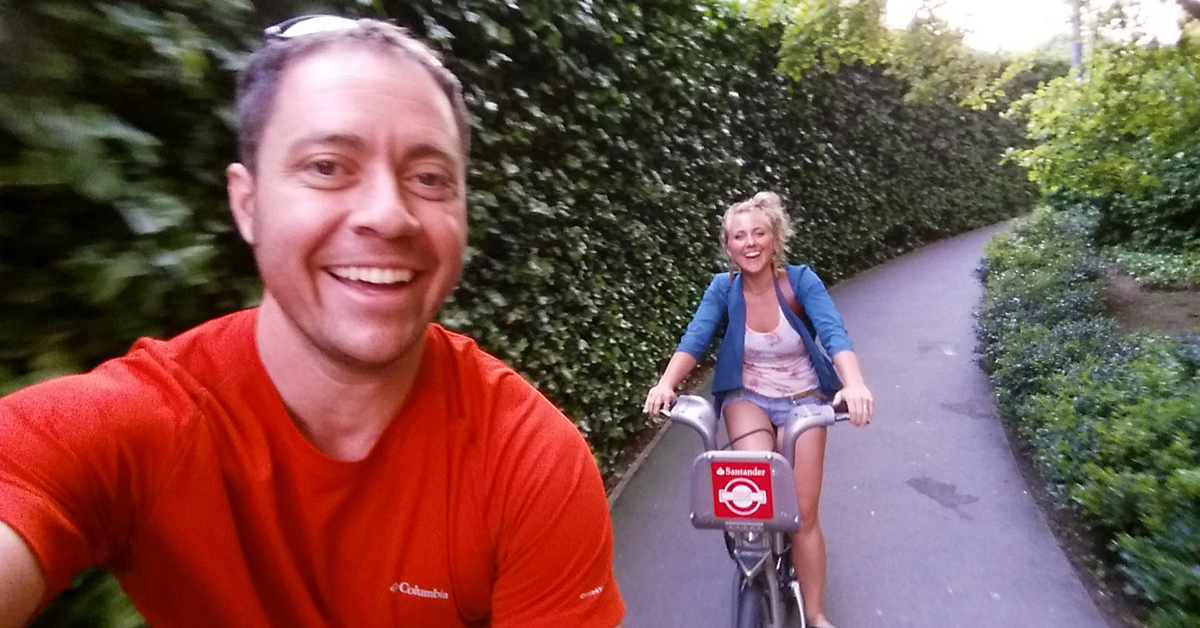 How can you BE a powerful creator in your unique life experience?
When it comes to creating your unique life experience there can be a few factors that you should be aware of. These factors could take anyone of us out when it comes to our path of creation!
You think you don't have enough money.
You're too busy to create anything let alone have a unique life experience… You need to get shit done… Right?
 You have a whole bunch of ideas, but your friends & family think your nuts… So you set your ideas aside.
You don't think a person like you could have a life like that… You know… A life where you're hanging on the beach, sipping from a coconut, or exploring the jungle with the one you love….
You think you need a J.O.B because they told you that was the only way to have security and make a living
You don't think you deserve it.
You think all people who are happy and living an abundant lifestyle online are jerks who grew up with a silver spoon in their mouths. (Or… Up their arses… LOL)
You're not this, or that enough to create a unique life experience… (Rich, smart, skinny, pretty, handsome, strong, creative)
I promise… Brian + I both struggled with all of the above! BUT I am here to tell you that you certainly can BE a powerful creator in your unique life experience.
WHY? BEcause YOU are Unique! BEcause YOU have soooo much to offer!
Every single one of us does! We just have to realize it! We just have to see that spark, that glimmer in ourselves that will allow us to let our light shine!
Your unique life experience depends on you standing up for what it is you truly want!
This isn't something you have to ask permission to run after! You can feel it inside of you! This desire to become more! This desire to embrace what your good at, what your knowledgeable about, and just run with it! Start creating! Start moving forward with this thing you have been keeping locked in the depths of you for one reason or another…
The truth is only what we believe it to be. It's either the lies, and limits we feed ourselves… OR it's power, beauty, and brilliance that we allow ourselves to catch a hold of, and flow downstream with!
When we feed ourselves with negativity, and discouraging beliefs… Then that becomes our reality… Far from a unique life experience…
A belief is simply a habit… Whether a good one, or bad one… It is a behavior or thought that we continually do, or fall into repetitively! In most cases we don't even realized the attachment we have to this type of self-abuse, until we start watching our thoughts, words, and actions. I discovered this looking back on old journal entries. Repeat patterns of negative stories I was telling myself!
For you to activate your unique life experience you MUST allow yourself to find love within yourself first! You must start believing that you are the master of your thoughts, your actions, and your incredible life experience!
To be quite honest… I am not perfect at this… This is something I continue to work on every single day of my life! Even when I feel as though I am really rockin' it… I will still tap into personal development every day, do breathing exercises, fitness, and some kind of spiritual practice daily. BEcause… From experience… When I am not on top of the whole love myself ritual… I lose sight of my vision! I fall into old habits of unworthiness, or not good enough…
Something I am sure you resonate with!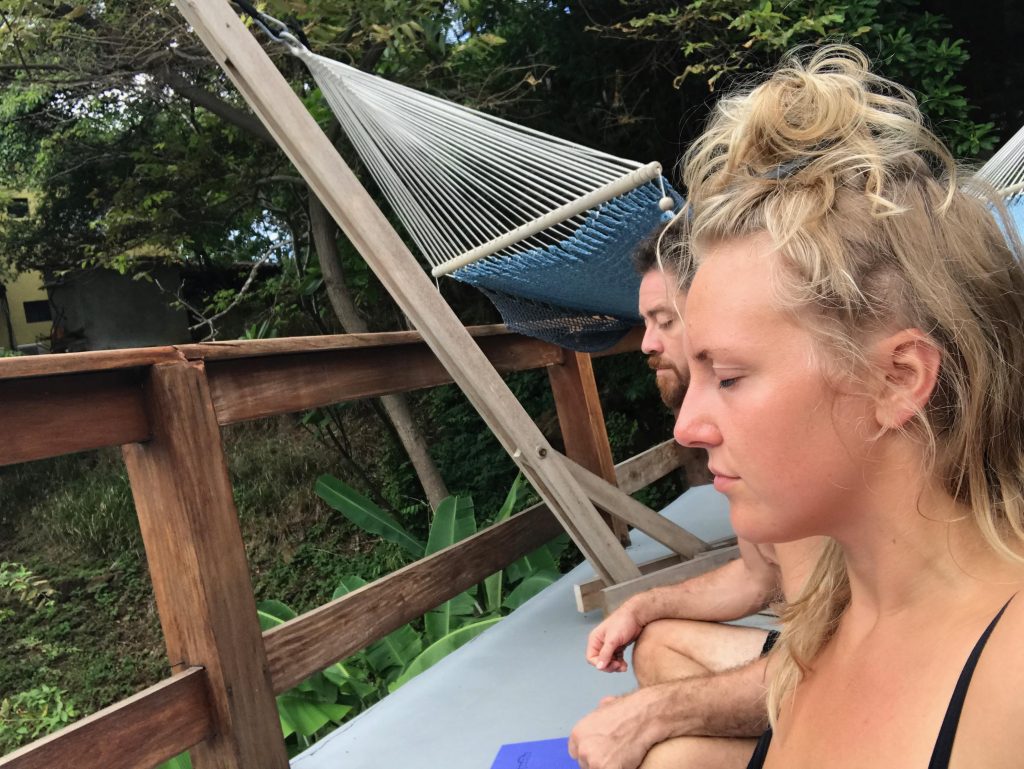 So in order to create your unique life experience…
#1 LOVE YOURSELF DAILY! Minute by minute, do whatever it takes to remind yourself you are worthy of happiness, love, and abundance!
#2 Know what YOU want! Your vision is a key player in keeping you focused, and motivated!
#3 Do something that makes you so excited that you have the drive to do it every day! Our life's work doesn't have to be mundane, or something that makes us want to tear our hair out! If you have a talent, skills, or knowledge that you aren't sharing with the world because you simply don't know where to begin… Keep Reading!
I used to feel stuck in my job as a Hairstylist of 11 years… Because I didn't feel smart enough to do anything else… I didn't feel pretty enough, fit enough, or worthy of pursuing the unique life experience I truly wanted until I tuned into personal development, and spirituality!
This caused me to start asking myself questions that lead me to realize that I AM a beautiful, worthwhile being. That I truly deserve to live a beautifully abundant life experience, and that every single one of us on this planet do as well! Including YOU! 
So that became my mission! That became my strongest desire… To teach people how to love themselves more! To teach them how to empower themselves, by creating their very own unique life experience! This all lead me to trust that I could leave my job as a Professional Hairstylist to create a business online! This belief in my purpose lead me to manifesting the love of my life, and us creating together a life we never have to take a vacation from!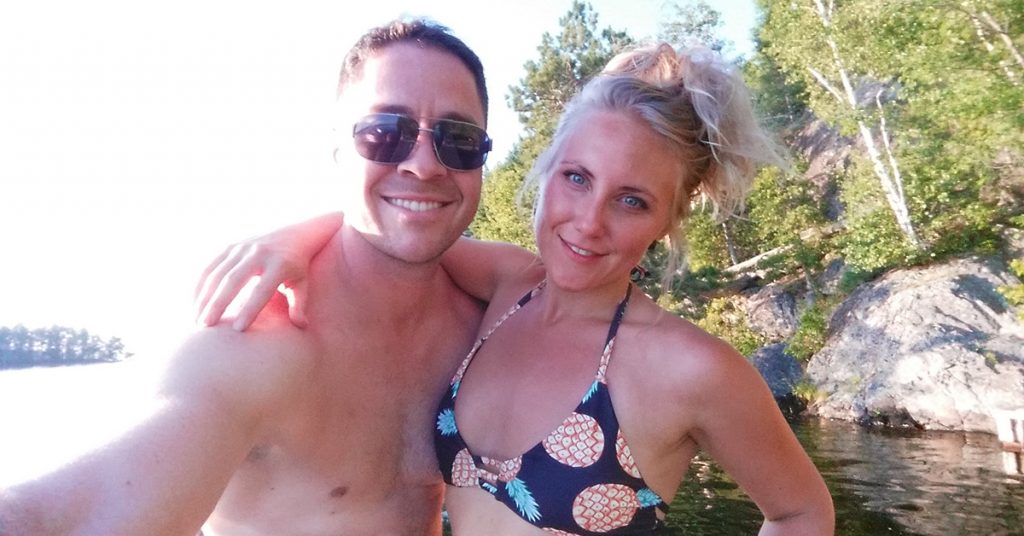 Just simply knowing your mission, or whatever it is you want in your life is reminder enough to keep running towards the life you have always wanted! Even when you are down you are being pulled towards your mission, your vision, because the idea of not achieving it is devastating!
My Adventure Partner Brian + I have created the Exclusive Tribe For Entrepreneurs that will launch you towards whatever it is you are wanting to create in the online space! We are helping people create their unique life experience around the world, and growing rapidly!
This Tribe is not only teaching people how to allow themselves to grow their skill level, but to allow themselves to tap into their intuition & inner guidance when it comes to creating what it is they have been dreaming about!
It is all about living a life that is on purpose! This is where you will find true happiness, abundance, and an incredible sense of connectedness!
Allow us to be your tour guides! We have already sifted & sorted through the noisy online jungle, and have found a way to get you to your goals FAST… Your unique life awaits!
Set all limiting beliefs aside, and start creating the life you deserve!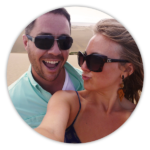 Hey, we're Brian + Erin. Currently, we're workin' on our bug out bus. Lucky the proverbial $hit hadn't hit the fan yet when we picked up this 40-foot beauty in Phoenix AZ and drove it up to Canada to convert it. Hopefully, we all still have time...
Honestly, this bus conversion has been the only sane thing in this insane world lately. We can't tell you how good it feels to BE working on something that lights our souls up and has such potential for a life that is entwined with nature, love, and happiness.
Our main goal is to inspire people to get off-grid and become self-reliant. We are well on our way and are super excited to talk about solutions with others who are shooting for a similar way of living.
Did This Blog Post Help You? If so, we would greatly appreciate it if you comment below and share it with a friend.

Check out our must-read articles about Online Business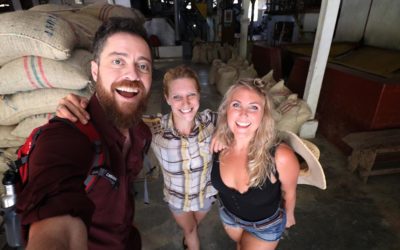 Borrow business secrets from a 126 year old coffee farm, and see how their simple business...
read more

BE Adventure Partners guides people in making money online. Earn an independent living from your knowledge, skills & passions. Become self-reliant. Live a smart & simple life on your terms.