3 Ways To Kick-Off YOUR Digital Nomad Life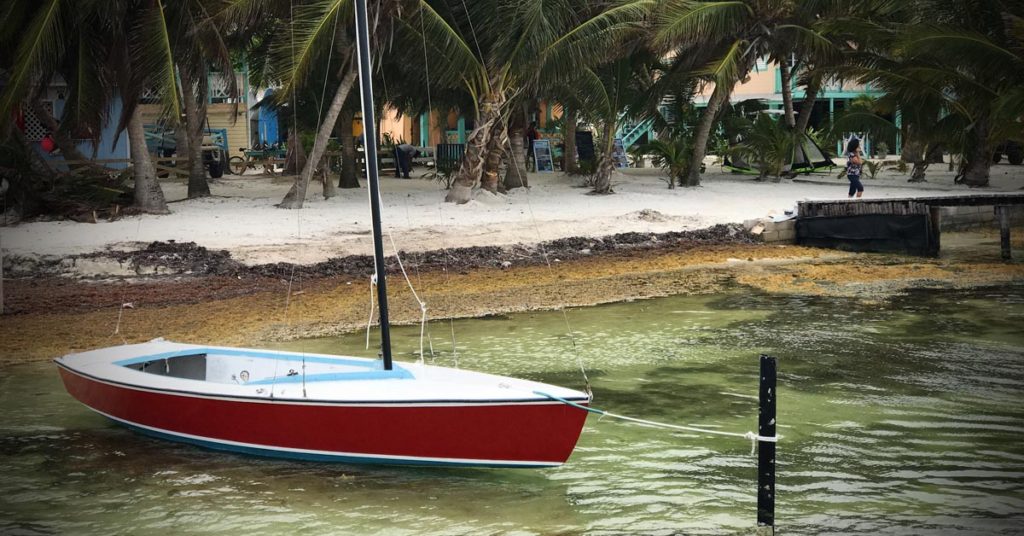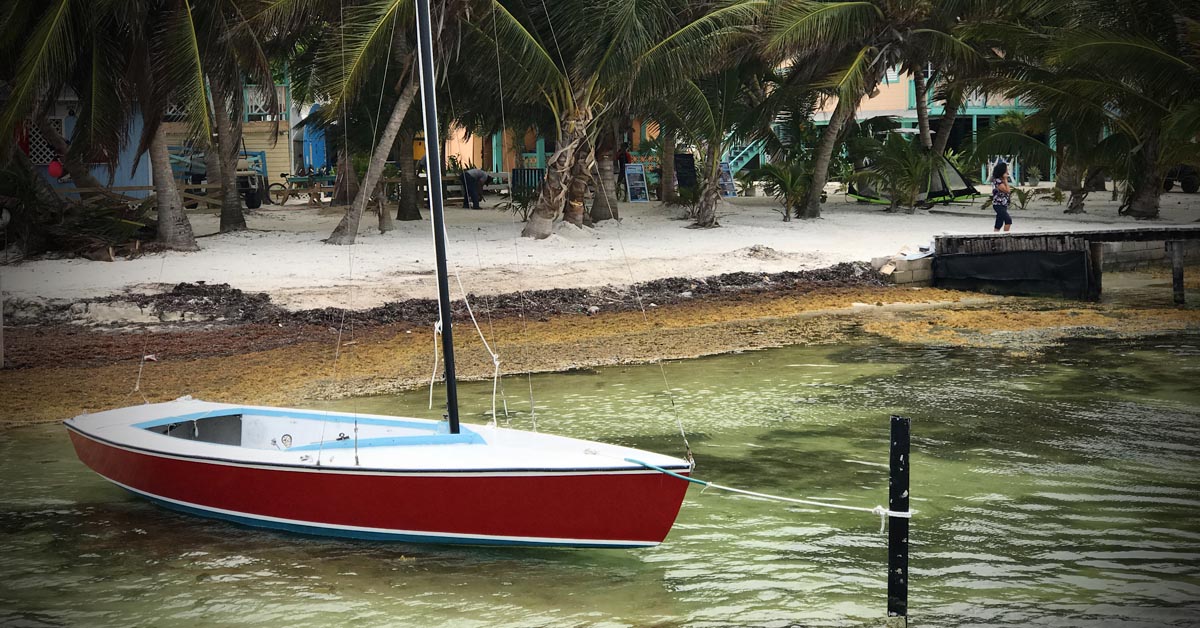 Here are 3 Ways To Kick-Off YOUR Digital Nomad Life, travel full-time, and live a life filled with Adventure, Love, and Experiences! You are probably sitting there at work, scrolling through Facebook, feeling like you were meant for more, WHEN you see people traveling the world and working from their laptops! By the end of this post, you'll see how YOU could make this happen for yourself!
It wasn't long ago that I too was scrolling through the feed and saw people living a life that only existed in my dreams.
What I wanted was the ability to travel abroad, experience cultures and cuisines, and most of all, experience a life that I never had to take a vacation from with my Adventure Partner!
"… Yeah right! There's no way that exists!" I used to think… (boy was I wrong!)
You may have been thinking something similar, UNTIL you stumbled upon this post.
What is it that you are missing in your life? Is it that you want to travel more? Are you looking for more experiences?
Have you imagined what life would be like traveling the world WITHOUT having to worry about WHEN you have to be back to your JOB?
The digital nomad life is one that you could develop! It doesn't take a Bachelor's Degree to get what you want. It DOES take learning the right things in the right order so that it all pieces fit together smoothly and takes off as planned!
To get started, let's dive right into 3 Ways To Kick-Off YOUR Digital Nomad Life!
1) Get A JOB While Abroad
This is a great option if you are going to BE in a location for an extended period of time. Most often, getting a job in places you go MAY not work UNLESS you either get a Work Visa in whichever country you are in -OR- you do the classic "get paid under the table" sort of gig.
Here's a list of JOBs you can get while abroad:
BE a waiter or waitress
Teach surfing
BE an English teacher (or teach Pig Latin abroad)
Use a skill you already have (Hairstylist, tradesman, artist, photographer, etc…)
Work on a cruise ship
For many, this is a terrible option because you want to TRAVEL! NOT go somewhere else to get a JOB. The reason you left your JOB to travel the world wasn't to get stuck in another country, back in the same spot you just left! Check out the next two options, which may spark the idea that is already within you!
2) BEcome A Freelancer
This is a great option for people who have some sort of skill they can do online. The majority of people that we run into abroad are freelancers because it is the easiest way to BEGIN your digital nomad lifestyle.
Most of the time, you don't have a boss… Well, at least while you are not on a project.
Perks are that you can work whenever you like, as long as you get your projects done on time.
Some freelancers already have a group of people that come to them for work because they have been working with them for some time.
For those that are just breaking into the space, there are some easy ways to start getting work… (remember… you are quitting your job to travel the world… you gotta still make some cash flow, and doing it from your laptop is a super freeing way to do it.)
Most freelancers get started by having a certain skillset. Below are examples of things you can do online as a freelancer:
Data entry
Graphic design
Website development
Mobile phone app developer
Internet marketing manager
Social media manager
Translation
The list goes on…
Let's say you have NEVER freelanced before. What do you do to get started as a freelancer? You could go to sites like Freelancer.com make an account and get some work!
Need to develop your skills so that you can get some work abroad? You could learn all sorts of stuff at Lynda.com that will give you the skills necessary to do work online!
3) BEcome An Online Business Owner
As the saying goes, "Save the best for last…" there's a reason why BEcome An Online Business Owner was saved for last! The reason for this is that THIS is one of the most profitable ways to go about the digital nomad life.
The problem: Most people do NOT know how to start a business much less an ONLINE business.
That's OK!
Don't stress! I didn't know what I was doing when I started mine!
So what did I do??? I learned the skills necessary!
That must have been funny to watch as an outsider. For me, I was determined to make it work!
To start, I kept my job as a firefighter (so that I could pay the bills while I developed my business).
Second,  I flailed around for 3 years before I found the step-by-step approach that teaches EXACTLY How To Blog.
This is when things started taking traction.
I learned how to build a brand online, put my business online, and develop my audience.
It was at this time that Erin and I met and we joined our passions together for travel and becoming location independent that BE Adventure Partners came into life!
Only when Vision and Passion are present, does manifestation happen!
We both, individually, had the same vision for how we wanted life to be… We both posses passion for making it happen!
Together, we built out the BEAP brand, learned How To Market it, and are now traveling the world, working from our laptop!
Online Business Examples
Affiliate Marketing
Online Yoga Classes
Online Fitness Classes
Health And Wellness
Travel Blogger
Ecommerce Websites
Selling YOUR product or service online
Your options really are only limited by YOUR imagination. Want to brainstorm? Jump on an Adventure Call with us! We would love to help you take your ideas and build out a gameplan for you bringing them into reality!
Regardless of the business you decide to begin, there are a few key principles everyone who starts a business learn in order to become successful:
Develop our Vision
Focus on your Passion
Learn how online businesses begin
Learn to Market Your Business Online
Be Consistent With Building Your Audience & Engaging Your Audience
With these core business building principles, you will be surprised how your business just grows, while you are having fun the whole time!

Did This Help You?
If so, we would greatly appreciate it if you comment below and share on
Facebook
, or any of your favorite social media pages!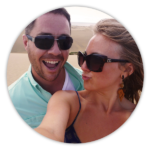 Brian Garcia + Erin Nicole Bick are full-time location independent, online business owners. Brian's background is in firefighting, digital + photographic imaging, and web development. Erin's background is in professional hairstyling, social intuition, personal development, creative writing, and brand identity development. Together, they create eCourses, high-end online business development coaching, and social media marketing strategies. They go by… BE Adventure Partners!

Check out our must read articles about Starting Online Business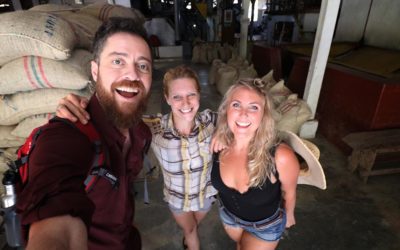 Borrow business secrets from a 126 year old coffee farm, and see how their simple business branched into multiple revenue streams seemingly overnight. Not a reader? Watch this on the BEAP YouTube Channel! How is a coffee plantation, built in 1892, thriving more than...
read more

BE Adventure Partners guides individuals in building an online business leading them to earn an independent living from their knowledge, skills & passions. This way they can contribute to the greater good & live life on their terms.