How To Keep Your Long-Distance Relationship Exciting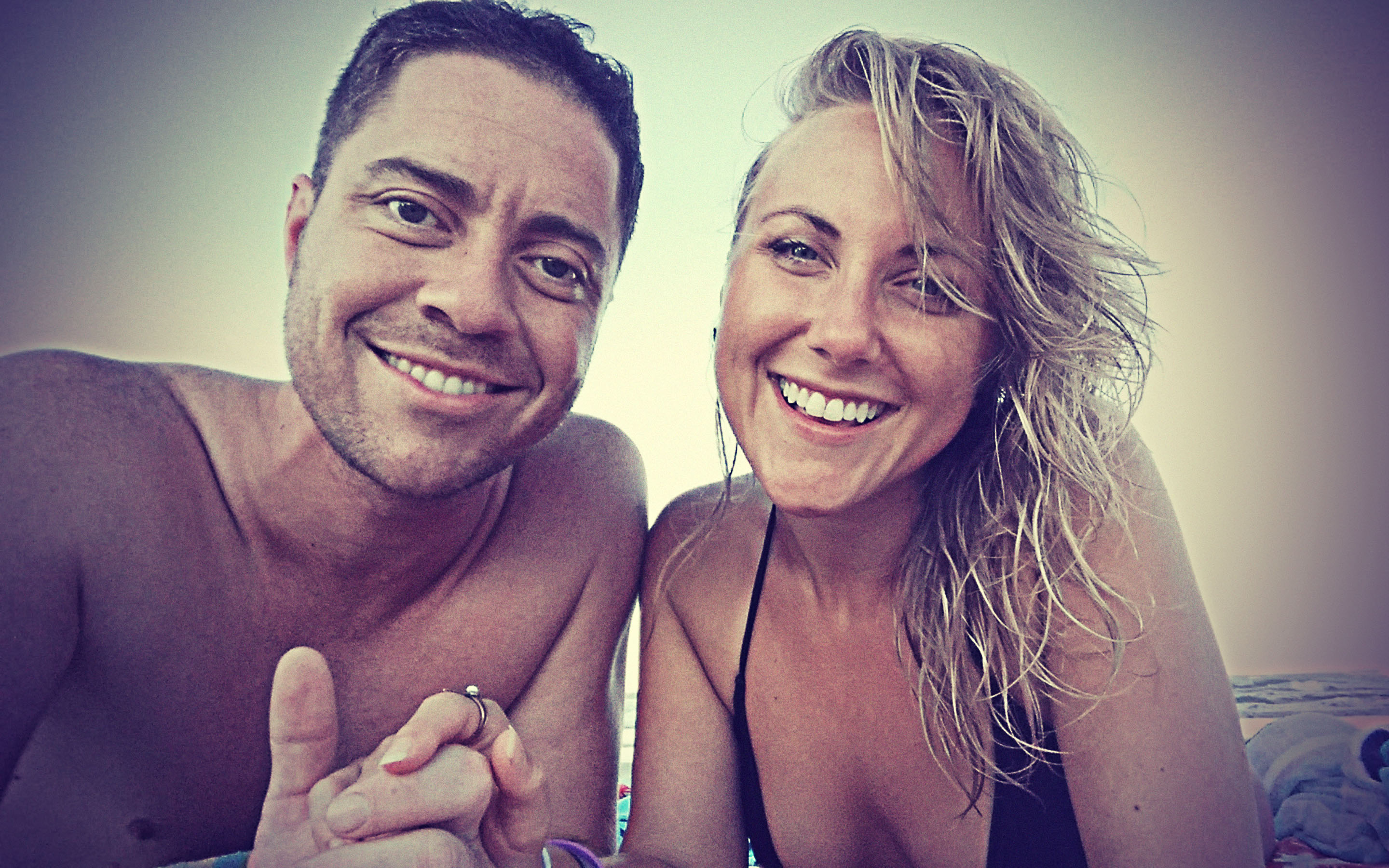 When it comes to long-distance relationships, everyone seems to have an opinion. Many will put their worry on you, claiming they will fizzle out, and lose their zest fast.
We are living & breathing proof that THAT does NOT have to be your truth.
When it comes to keeping long-distance relationships exciting…
When there is a true bond between two people it is magnetic, passionate, and absolutely addictive! You see their name pop up on your phone, and your heart beats a little faster. The tone of your voice changes when you answer, and you can feel their presence even from miles away.
There is a synchronicity in your behaviours, and way of thinking that you can't quite describe. You always seem to be on the same path! You like many of the same things, your values line up, and you both have the same vision for your future!
When Brian + I met, we couldn't believe how similar our goals were! We were raised different, and both come from different backgrounds. Yet we seemed to have a very synchronistic idea of what life should be like! We both had a pretty elaborate vision of where we wanted to go, where our dream homes were located, and what they looked like. Very very similar pictures we had in our minds.
We were absolutely blown away! The wild part was we had just met! We were just friends talking business building online. We just happened to share common interests, and desires.
We seemed to have a really deep understanding of one another, which lead to us helping each other out through the hardest time of our lives. What seemed like bad timing from an outside perspective, actually played out perfectly in our favour.
Separately we had both been through a bit of a life beating and were able to confide in one another during that time. I will forever be grateful for Brian's sincere friendship through that whirlwind of events!
Which brings me to the fun stuff!
Take advantage of technology, and communication to keep your long-distance relationship exciting!
When Brian + I first met we had this goofy thing going where we would send stupid pictures, or videos to each other… Like you would your siblings… Not flattering, or sexy photos! I am talking silly stuff, just for a laugh!
We were working so damn hard at trying to be successful, as we pulled ourselves out of heartache, that our silliness was actually the only thing I looked forward to in my day!
Brian quickly started becoming my best friend.
These days… We couldn't live without photos, voice memos, video messages, and our late-night video calls! We ask each other all the time what we would do without technology?! Could you imagine being in a romantic relationship back in the day, writing a love letter to your sweetie, and not getting a response for months? SAY WHAT?! We are so privileged!
SO take big-time advantage of technology to keep things exciting. Get creative! Sing a song, or record your sweet dance moves. Make them sweet little surprises! Send them a song, or poem that makes you think of them. There is really endless opportunity with what we have at our fingertips today!
AND above all else… Share your wins! Even the small ones!
*Just a little side note here… As I dove into my research on this article I found across the board that couples in long-distance relationships have extremely great communication skills! The ones who make it last are by far some of the happiest couples on the planet because they have taken the time to really know each other, instead of just sleeping together! Which in turn equates to a much more passionate experience between the sheets when you finally do come together, because you have been communicating what it is you truly desire!
This little video I put together below is to keep Brian on the edge of his seat. I am coming to Texas. He knows this! What he doesn't know is when, and it is driving him wild! LOL
Even when you're apart, plan to do things together!
We really love listening to podcasts, and audiobooks in the mornings! This gives us the perfect kick start to our day, and always gives us an awesome shot of personal development & business ideas. Listening to other peoples ideas gives us so much to chat about, making our ideas virtually limitless.
Though we rarely watch tv, we will occasionally stream a documentary together, or share some kind of educational YouTube video. (Like a Ted Talk!) We love to constantly learn, and infuse our minds with knowledge… So you won't ever catch us watching a TV series, or even movies really. For us, we prefer to learn, and work towards our goals so we can be together full-time much sooner!
Learning together can be so exciting! It gives you so much to chat about, and it is always fun to hear what your Adventure Partner has to say about certain topics!
Make sure you take time for yourself!
Creating a daily ritual is by far the best way to start your day!
For quite a while Brian + I would wake up, and message each other immediately… This is real sweet, and all… BUTTTTT starting the day off looking at a screen can really slow down your day! Some days I would lay around in bed for a good 20 mins messaging back, and forth with him. We were both finding ourselves a bit sluggish throughout the day, and not being able to fit it all in.
We found a solution!!!
We both wake up, and do our meditation right away! Next for me, I like to get my fitness on! After that I will shoot him a message wishing him a good day, along with other sweet things, like a picture, or little video message!
This morning ritual has not only enhanced our days because we start the day off with visualization in our meditation. We are focusing while we meditate on our goals, and our future together! This has connected us on a really beautiful spiritual level!
Fitness is also very important to us! In order to have a healthy relationship… Long-distance relationship especially… You gotta be confident! Lack of confidence, leads to lack of trust!
SO creating time for yourself in your day is absolutely crucial!
If you are an artist, musician, reader, writer, creator… Tap into what you love, because that self love will spill over into your relationship! It will also give you two something exciting to talk about!
Keep your long-distance relationship exciting with snail mail!
There is something so romantic about receiving a letter in the mail! It is such an old-school thing to do these days, but it is definitely a very valiant gesture! It can be very surprising, and unexpected!
The first time Brian + I ever sent mail, I sent him a birthday card. He opened it in front of me on a video chat!It was very rewarding on my end… I will never forget the excitement in on his face, and pure gratitude for that gesture!
When I moved into my new place, Brian sent me a birdhouse for my terrace that he built with his own two hands! At this point we still hadn't even met in person! This really proved to me how much he already cared for me! I couldn't wipe that smile off my face… Not that I wanted to.
We love sending mail to one another, and surprising the each other socks off! I gotta say… Brian knows me really well. I can tell by the sweet gifts he gives! Neither of us are materialistic people, but a sweet thoughtful gift really shows the other person you know them, and that you truly care for them.
Claim a day when you will actually be together!
Simply knowing there is an end date in mind… When you will no longer have to ride a bus, drive miles, or fly across countries to see one another is sooo exciting!
When you create a beautiful vision together it gives you something to build towards, and create!
Since Brian + I started falling for each other, we started building a really beautiful home where we will live one day, and the vision becomes more vivid to us by the day! We know the rooms, and we plan every night before we fall asleep to meet each other there in our dreams!
It is the sweetest most precious thing to me, and honestly… I know in my heart we will live there one day! WE are manifesting it. ( Check out our article The Way Lovers Mastermind Their Way To Success for more details on how you could bring manifestation into your relationship!)
When two people both really put effort into the relationship, it actually feels effortless! There is no questions in your mind if the other person truly loves you when they show you on a daily basis! It is very reassuring to know that someone is thinking of you, missing you, and longing to be by your side!
Know that your passion, and love towards each other will make you unshakable as long as you are on the same page, and really shooting for the same goals!
Collaborate, and create a powerful vision that will drive you both towards what it is you are truly desiring!
A blissful life together!
SO give your all to that special someone, so you can keep your long-distance relationship exciting! This excitement is surely the fuel you need to bring that beautiful bond together, making you two full-time sooner than later!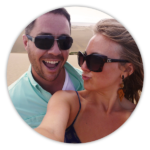 Brian Garcia + Erin Nicole Bick has been traveling full-time since April of 2017. They like to consider themselves location independent. Their goal is to empower others to live life on their terms and create their own definition of independence/freedom. Through their content, eCourses, and consulting they share their simple method for building an online business, and living a happier life.
Did This Blog Post Help You? If so, we would greatly appreciate it if you comment below and share on Facebook, Instagram or any of your favourite social media platforms!

Check out our must-read articles about Mindset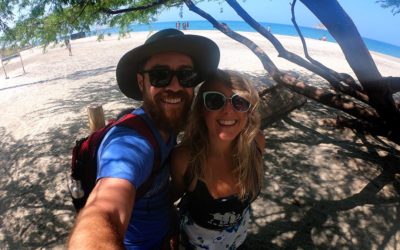 You may not look at your future as limitless, but if you did, what would it look like? In this...
read more

BE Adventure Partners guides people in making money online. Earn an independent living from your knowledge, skills & passions. Become self-reliant. Live a smart & simple life on your terms.