Top 7 Essential Digital Nomad Skillsets YOU Could Master Now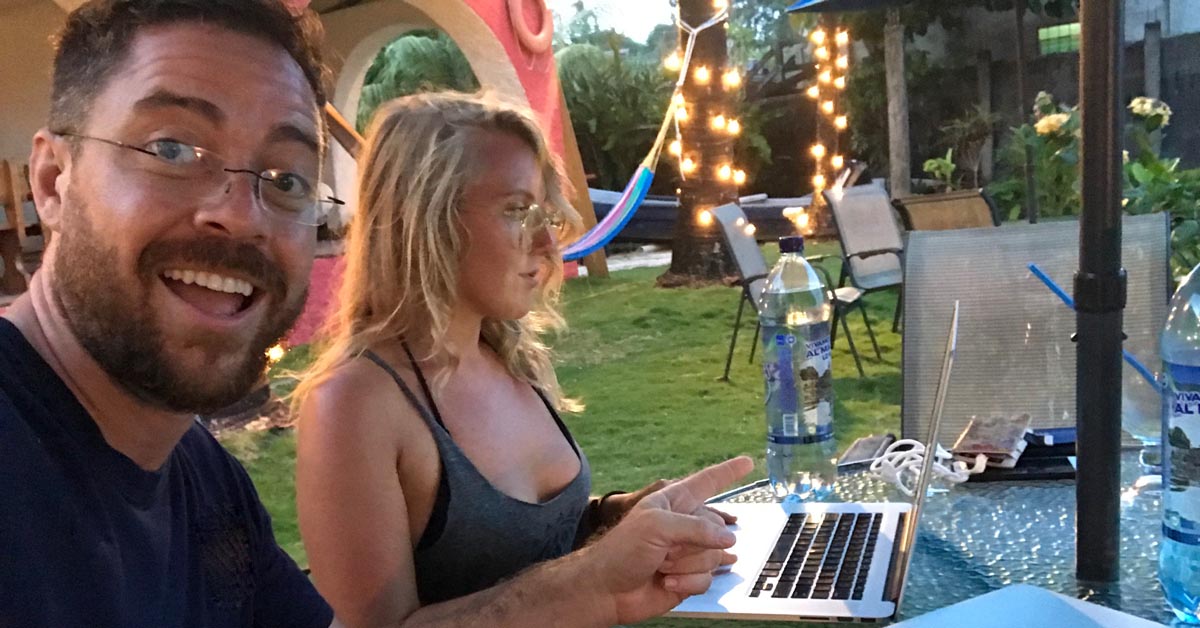 Here's the list of the Top 7 Essential Digital Nomad Skillsets YOU Could Master Now. You want to build a successful business online so that you can travel the world and never worry about returning to "clock-in" to your JOB. When making the leap, this foundation is where you will
Start Now
!
You already have an idea for your business, the next step is bringing that idea to reality. These are the Top 7 Essential Digital Nomad Skillsets YOU Could Master Now so that you can get this thing started today!
Keep in mind, when we started, we did NOT have a degree in entrepreneurship. We learned everything along the way.
This list is going to save you time because you do not have to do the trial and error we did to figure out what to do, in what order. Essentially, you'll skip the "what order do I need to do things in" learning curve so that you know the time you put in is actually focused on what works.
Today's list of skills is an in-depth portion of our post on How To BEcome A Digital Nomad.
Skillset #1 – Personal Development
Personal development is listed as the #1 skill in this whole list for a good reason. We must become more so that we can be more to others.
Your business is about solving a problem… Providing a solution to people in your target market (your potential customers and clients).
I used to think that only people with mental problems needed personal development. All this changed when I started investing time in my personal development.
By tapping into your values, vision, and passion, you can evolve yourself and your brand into something that people want to follow!
Inadvertently, you become an inspiration, and a motivation for others who find value in your products or services and how those things could help their lives!
To tap into personal development, we do a few things consistently:
We listen to Daily Wake Up Calls that are designed to rewire your brain for success.
We listen and watch YouTube channels of people like Tony Robbins, Matt Kahn, and Esther Hicks (Abraham Hicks)
Attend Events in line with your business or with business growth.
Skillset #2 – Market Research
Who else has a business like yours? What do they do? What is their presence like?
What can YOU do to stand out in your business?
Here Are Some Tips To Start Conducting Market Research:
Google your business/idea to see what comes up
Search different social media sites for similar businesses
Make sure your business name is not taken by another company
Search the different products or services you will offer
By looking at what others are doing, you can model different aspects you like of what they do, especially if they are super successful!
Skillset #3 – Build Your Blog/Website
The most successful businesses in today's world, both online and offline, have a website. It's a great idea for you to either build one or have one built.
It is extremely easy to put up a website these days. Coding is no longer necessary for you to have a very good looking site!
If you have never put a site together, you can follow the step-by-step approach taught here. Video training has made it extremely easy to follow along and publish a site so that you can be in business today!
You're practically ready to Kick-Off YOUR Digital Nomad Life! Sooo exciting!
Skillset #4 – Setup Your Social Media Channels
Whether you are into social media or not, your potential customers and clients probably are! If you want to grow a business faster, getting your business page setup is essential.
The question arises on which social media platform is right for you.
We like to start off with a YouTube Channel for a solid reason – as of the writing of this post, YouTube gives you the ability to earn money off creating videos!
YouTube is also the most versatile. With YouTube, you can post video cover images, videos, text, tell stories, and most of all, build and engage your audience.
Skillset #5 – Learn How To Become Found On Google
Looking for organic growth? Google is a great way to get it.
Think about it… Every time someone has a question, or has a problem they are looking for a solution to, what do they do???
They GOOGLE it!
So it only makes sense to make sure that Google can serve up the content from your website!
Essential business building components you'll Learn Starting Today In YOUR Mastery Training so that YOU and YOUR business can be found on Google are:
Niche Keyword Research
Search Engine Optimization
Copywriting that helps you Rank High on Google
Skillset #6 – Get Your Mastery In Attraction Marketing
You attract that which you desire…
When building a business, what are you wanting? Customers? Clients? Repeat customers? Repeat clients? Growth? Raving fans?
Are you wanting to finally grow a profitable business and know that you are missing something crucial?
Your brand is the face of your business. To attract and build an audience, you must Learn How To Master Attraction Marketing.
Attraction Marketing, in a nutshell, is building a business based on value and benefits.
This form of marketing is extremely powerful!
Believe it or not… You are NOT in business to sell! (Yes you need to make sales to be in business… Keep reading!)
You are in business to provide the solution to people's biggest pains & problems!
Once you wrap your brain around that, you now see that becoming ATTRACTIVE in the way that you help solve your audience's problems is most important!
Once this attraction happens and your audience sees the value in the benefits you offer, there's nothing you can do to prevent them from buying from you!
This is attraction in the finest sense!
Skillset #7 – Build, Engage, Sell
As you are building your business, you are constantly engaging your audience.
You must engage your audience as you build.
If you wait to start engaging until your whole website and social media pages are PERFECT, you are missing the chance to build your business as you build your image.
(Hey You! Psst… Just to let you know… No matter how perfect your website or social media pages are, you will constantly improve upon them… So they will never be "complete"… Just thought I would give you a heads-up on that!)
People love to see growth! They love to see how you evolve! Allow them to be a fly-on-the-wall so that they can see your development and so they can interact with you!
As you build your audience, you engage in several ways:
Facebook LIVE Videos
Facebook Posts
Respond to comments on posts
Emailing your list
Inviting people to jump on a call with you
In Conclusion
These "Top 7 Essential Digital Nomad Skillsets YOU Could Master Now" are just the tip of the iceberg when it comes to building a successful online business.
Learn more in our Comprehensive Guide – How To BEcome A Digital Nomad.
And always remember… The only way to grow now is to Start Now!
Get off the fence. Take Action Now so that YOU can start building a business that will allow you to have more choices in your life!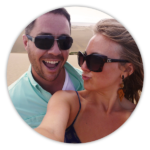 Brian Garcia + Erin Nicole Bick has been traveling full-time since April of 2017. They like to consider themselves location independent. Their goal is to empower others to live life on their terms and create their own definition of independence/freedom. Through their content, eCourses, and consulting they share their simple method for building an online business, and living a happier life.
Did This Blog Post Help You? If so, we would greatly appreciate it if you comment below and share on Facebook, Instagram or any of your favourite social media platforms!

Check out our must-read articles about Online Business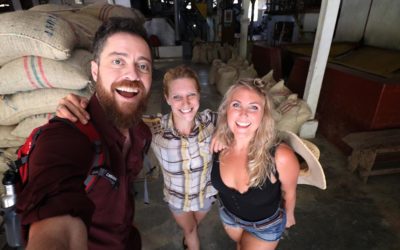 Borrow business secrets from a 126 year old coffee farm, and see how their simple business...
read more

BE Adventure Partners guides people in making money online. Earn an independent living from your knowledge, skills & passions. Become self-reliant. Live a smart & simple life on your terms.