You Want To Support Our Work?!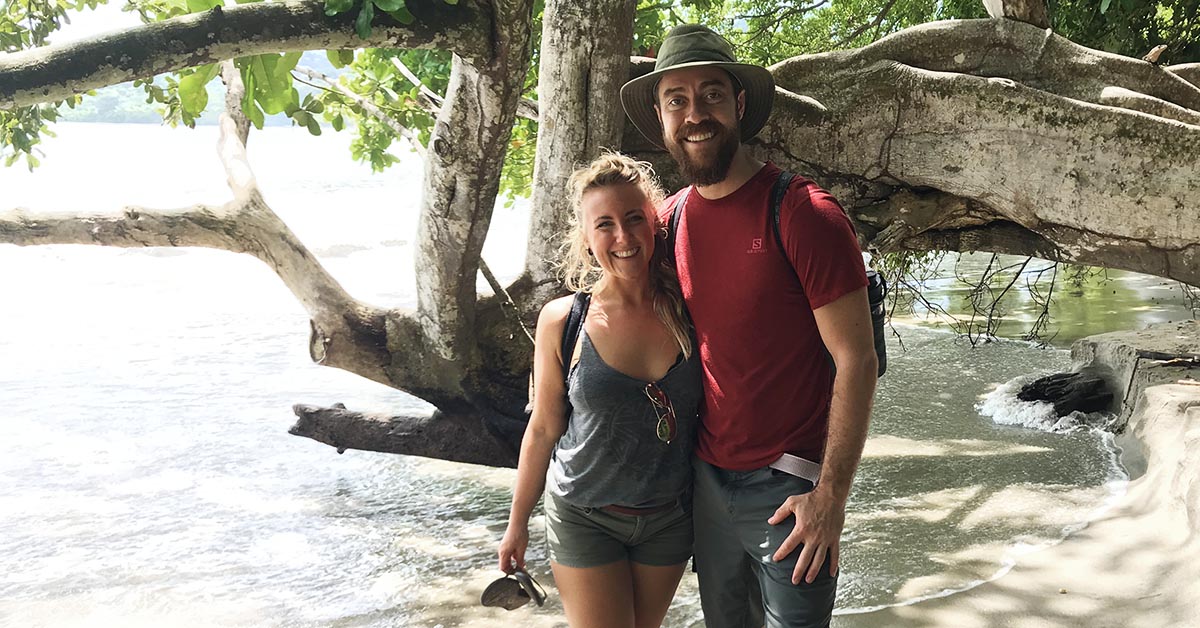 Thank you so much for your support! Everything we do in our work is to contribute to the community!
There's several ways you can support our work (even things as simple as Subscribing on our YouTube channel helps out!)
All the things below we'll get a commission on AND in most cases, you'll get a discount of some kind too! This is truly a win-win!
Patreon
Want to BE part of BEAP? The most fun way to do that is to BEcome a Patron. You'll get perks as a Patron! Depending on your Tier of Pledger, perks include Patron-only feed, responses to your questions directly from both Erin and I (Brian), and a physical postcard each month. We would love to have you in the Patreon Group! Click the button below to find a Tier that works best for you.
PayPal
If you're wanting to make a quick donation of gratitude with your wallet (or even a monthly recurring donation) you can easily do so through PayPal. Click the button below & we'll put that cash towards our travels, gear, and stuff that keeps us in peak condition!
Merch
Show your support by wearing your very own official BEAP T-Shirt. The BEAP Tees are super comfy, look great and will make you feel great! We would love to see you wearing your BEAP Tee & tag us in it on social media!
Amazon
As we travel, we're constantly testing out new gear, better gear, and donating gear that wasn't suiting our needs to those it would work for better. Check out our Amazon Influencer Shop to see all our current travel & tech gear, cameras, books & personal items.  Any purchases you make on Amazon within 24 hours, we'll get a small commission of the sale (even if it's not anything on our shop page). It doesn't cost you anything more to do it and we greatly appreciate your kindness!
Much gratitude to you for all your love and support! By no means do we EXPECT you to contribute… Buttt if you do, we GREATLY appreciate it and truly are grateful!
Best wishes to you & your Adventure Partner!
– Brian + Erin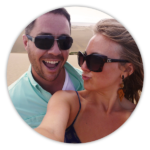 Hey, we're Brian + Erin. Currently, we're workin' on our bug out bus. Lucky the proverbial $hit hadn't hit the fan yet when we picked up this 40-foot beauty in Phoenix AZ and drove it up to Canada to convert it. Hopefully, we all still have time...
Honestly, this bus conversion has been the only sane thing in this insane world lately. We can't tell you how good it feels to BE working on something that lights our souls up and has such potential for a life that is entwined with nature, love, and happiness.
Our main goal is to inspire people to get off-grid and become self-reliant. We are well on our way and are super excited to talk about solutions with others who are shooting for a similar way of living.
Did This Blog Post Help You? If so, we would greatly appreciate it if you comment below and share it with a friend.

Check out our must-read articles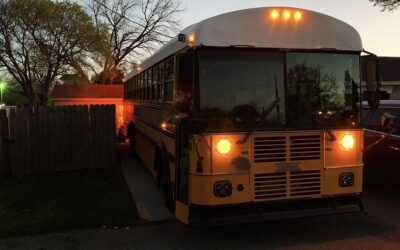 Joeseph & Jennifer Davis from DFW, Texas accidentally won an online auction to buy a school...
read more

BE Adventure Partners guides people in making money online. Earn an independent living from your knowledge, skills & passions. Become self-reliant. Live a smart & simple life on your terms.