Best Things To Do In Medellin Colombia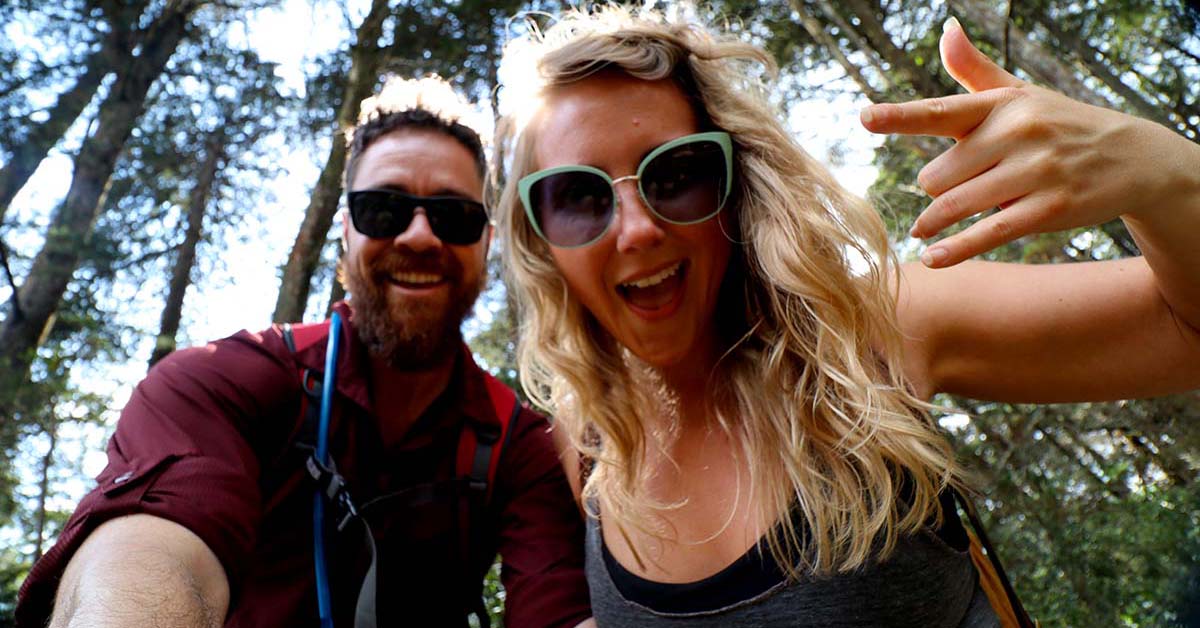 We didn't get to do as much as we wanted in Medellín because I had altitude sickness for the first 2 of 3 weeks there. So in that last week, we had to figure out the best things to do in Medellín in the little time we had left.
So here's what we ended up doing and they were all a great time!
Not a reader? Watch this on the BEAP YouTube Channel!
Parque Arví
Parque Arví was by far our favorite thing to do in Medellin. This park is situated on the northeast side of the city in the mountains.
From where we were staying in Poblado, it would take about an hour to drive there by car. Instead, we opted to go by jumping on the Metro in Poblado. From there, we took the train to Acevedo station and jumped on Metrocable (which is a cable car) headed up the mountain to Parque Arví.
The cable car took about 20 minutes and has one of the most spectacular views of the city.
Once in Parque Arví, we looked into going on a guided hike, but no one spoke English and we don't speak enough Spanish to justify the price of a guide (which was just $8 USD/person).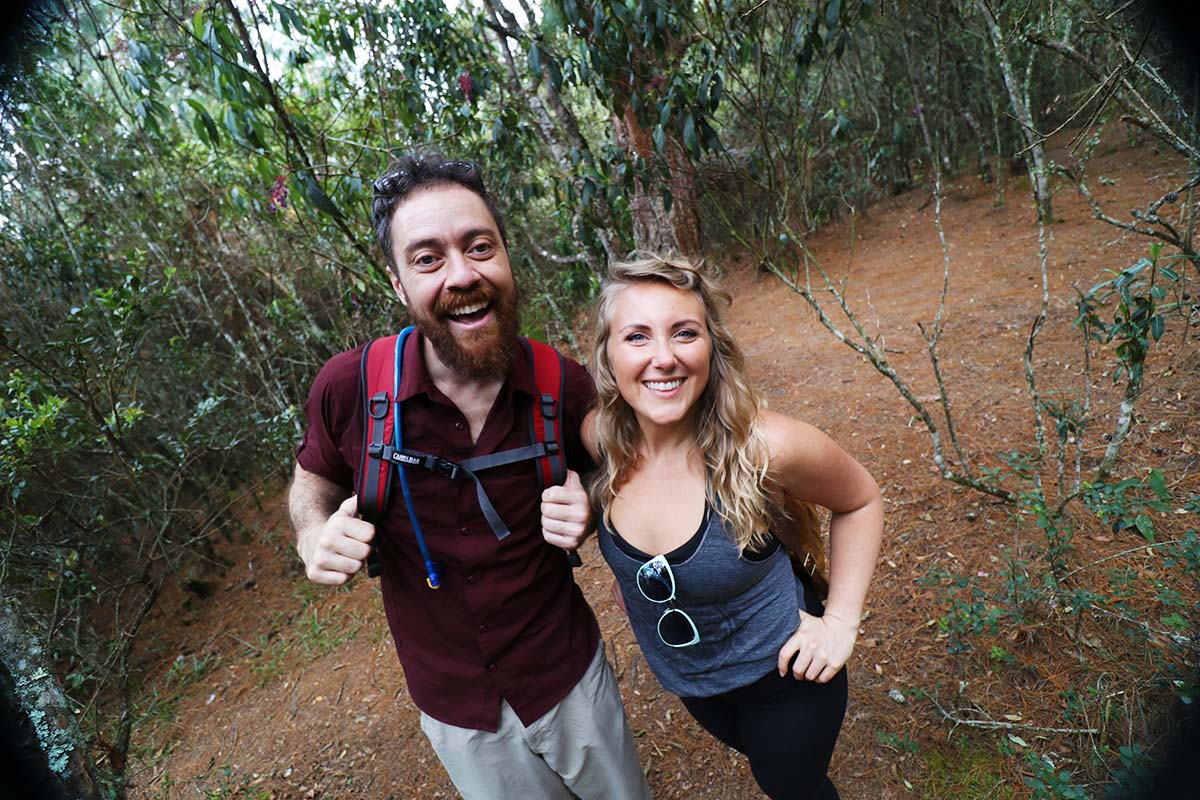 We ended up just grabbing a map and going on our own self-guided tour (which turned out to be EPIC because we were out in nature all by ourselves. During the entire hike, we ended up seeing only 4 other people going the opposite direction, so that encounter was short-lived.
Turns out we were able to find the trail called La Flora. On that trail we saw some cool birds, huge pine trees and various other plants that had some interesting leaves.
After hiking for about 3 miles in the middle of the forest, we ended up back at the Metrocable and made our way back to the Airbnb.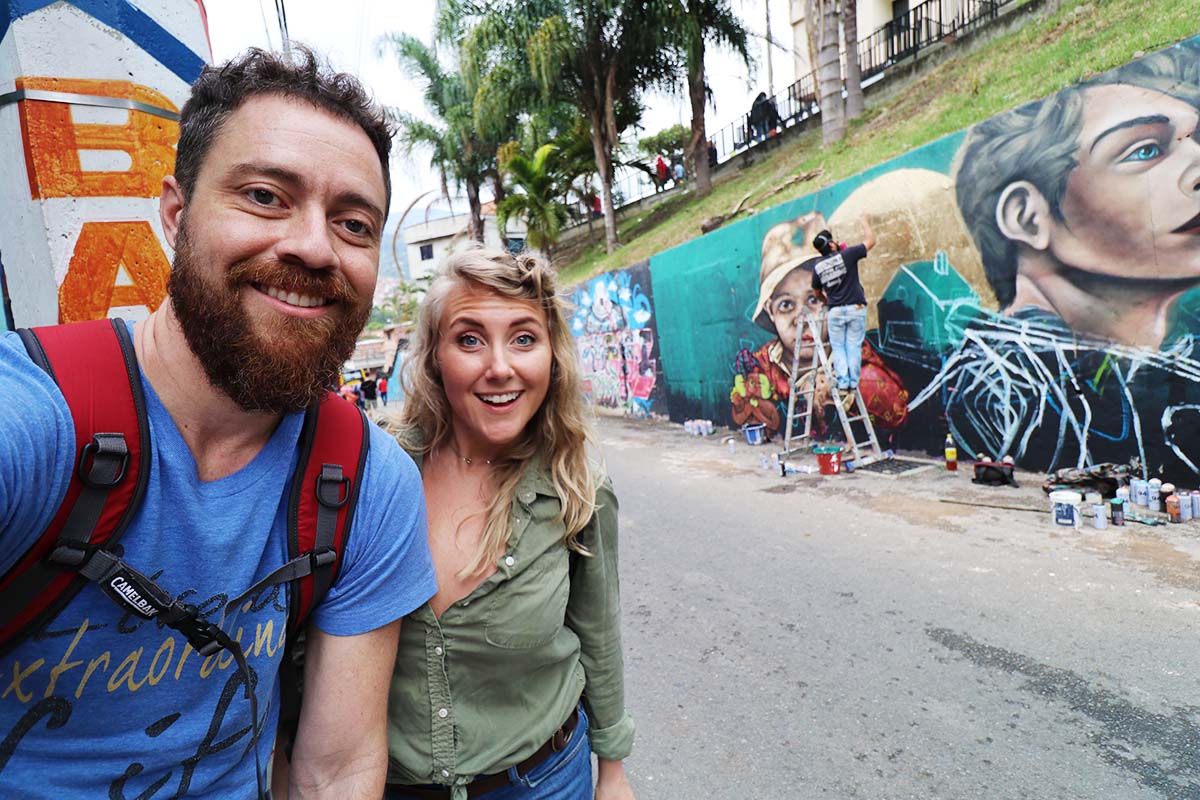 Comuna 13 Tour
This tour is eye-opening about the history of Medellín filled with drugs, violence & murder, which made it the most dangerous place on Earth back in the 1990's & early 2000's.
Read more about the Comuna 13 tour we went on here »
You'll get to experience the project that put this place on the global map. Back in the early 2000's, the Colombian Government started to invest in the infrastructure of this area by installing a $3M USD escalator system that effectively eliminated 350+ steps necessary to go from the base of the hill nearly to the top.
These escalators are the same type that you would see in the shopping malls. However, there's not a mall at the top.
When you visit Medellín, we highly recommend you go on a guided tour of this area. Be cautious not to go at night for your own safety.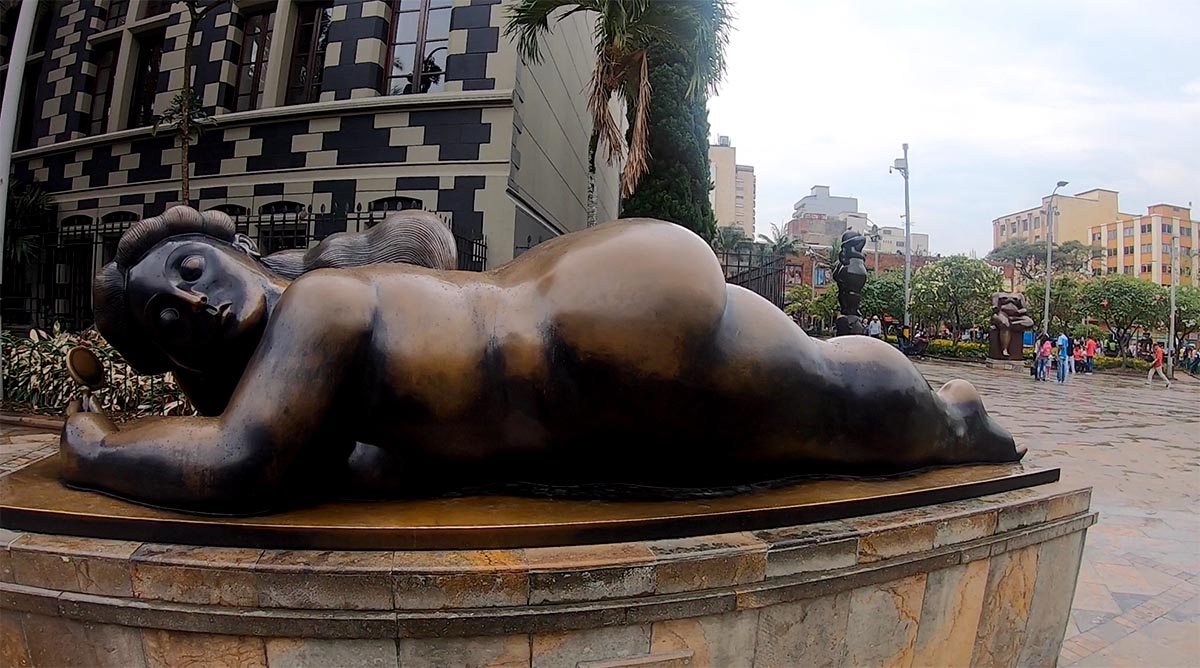 Fernando Botero Bronze Sculptures
In plaza Botero within the city center, you'll find over 20 bronze sculptures by Fernando Botero.
Originally the installation was going to go inside a museum. In an effort to bring people out of hiding after the death of Pablo Escobar, Botero decided to donate these sculptures to the city in a public space.
This installation brought people together and helped to revitalize an area of governmental buildings that used to get hit by car bombs frequently.
The sculptures are super interesting in that they are all lifelike images with exaggerated body parts. When you're there, look to see which areas of the sculptures are rubbed the most by the shiny spots. (Hint… Take a look at all their naughty bits)
Medellín Metrocable
If you enjoy picturesque views of a sprawling city within a valley surrounded by mountains, then jumping on the Metrocable is for you.
The Metrocable going up to Comuna 13 alone transports over 30k people PER DAY.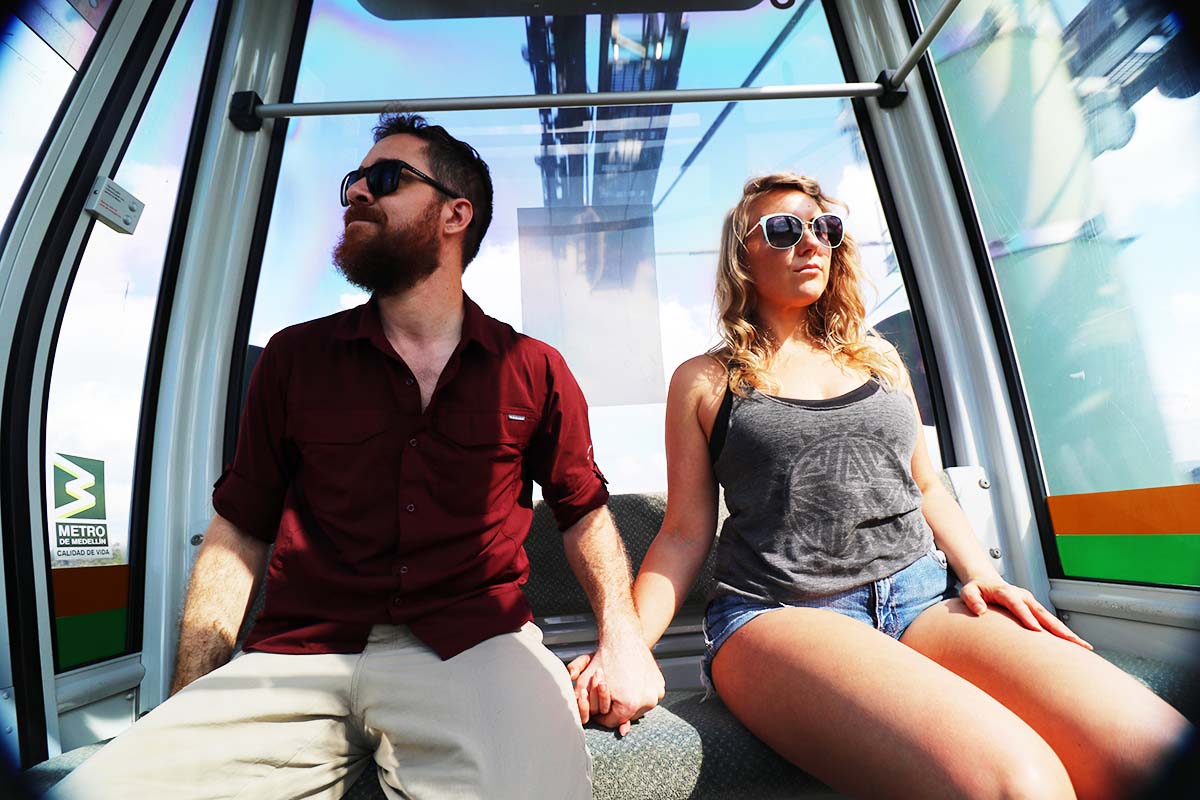 What's even cooler is that Medellín has more cable cars than ANY other city in the world. These cool gondolas will not take you up to any ski resorts, but they will take you to places like Comuna 13, Parque Arví and various other neighborhoods up the mountainside.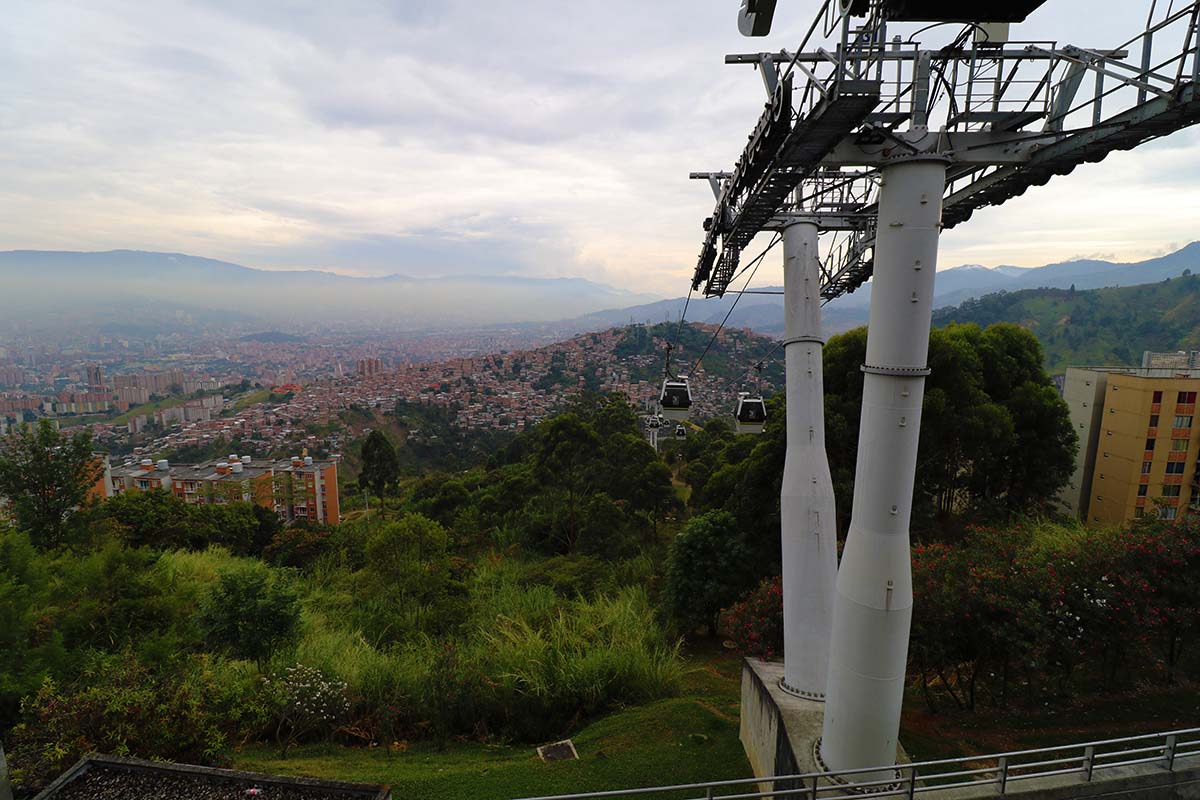 While traffic is stopped and honking below, you effortlessly fly above them getting to your destination, quicker.
The Colombian Government is doing a considerable amount to increase the ease of use for public transportation. By doing this, it decreases ground traffic and increases quality of life for people who previously were not able to go to places where better & more jobs are located.
Riding the Metrocable is definitely one of the best things to do in Medellín.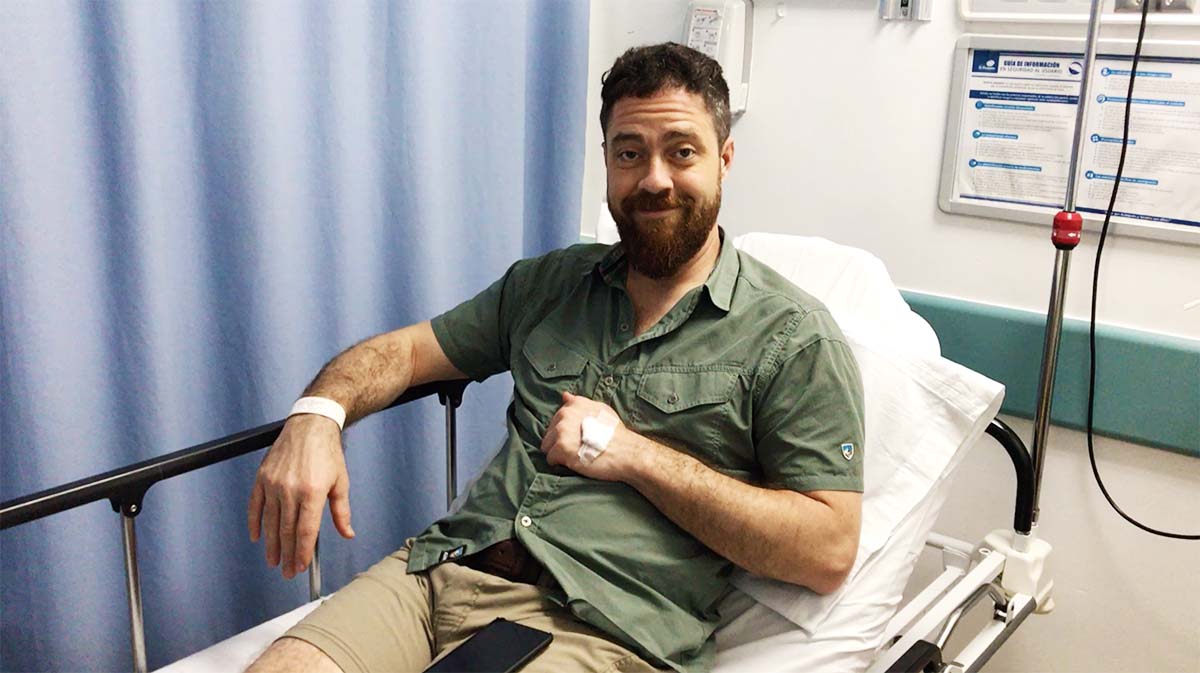 Visit Clinca El Rosario
When we arrived in Medellín I was not doing well at all. After having climbed Cerro Monserrate, a case of altitude sickness hit me like a ton of bricks on my skull.
I didn't know if I was going to survive the experience. Read the entire story here »
After waiting a week after the onset of my altitude sickness symptoms, I gave in & went to Clinica El Rosario. This so happened to be an ER recommended by our Airbnb hosts.
I know that this is a strange one to put in this article on the best things to do in Medellín, but when your head feels like it's going to explode, you've gotta find something that will help.
Clinica El Rosario pulled through! Within 15 minutes of starting the first of three IV bags of medicine, the pressure in my skull went away completely.
Being a firefighter for 9 years, I know how dirty hospital facilities are (especially in Austin, Texas).
Upon entering Clinica El Rosario, I was quite impressed by the cleanliness (Erin was too! Apparently the "free" healthcare Canadians receive, the hospitals in Canada forego cleaning too!)
What's better is that after being there for just three hours, three IV bags, blood lab tests and a thorough evaluation, this visit to the ER cost just $123 USD… I know… If we were in Texas, that would have cost a few thousand bucks! No kidding! The US is proud of their overpriced medical system.
Thank you, Clinica El Rosario for being the best ER I've ever been to thus far! Your staff & services are amazing!
If you're not feeling well and you're here in Medellín, do not hesitate to go to the hospital because it's probably not going to cost as much as it does in whatever country you're from.
Going to the ER may not be considered one of the best things to do in Medellín. However, if you're not feeling good and they make you all better, it's funny how it will quickly rise to the top of things to do that you never thought would!
In Conclusion…
I imagine there is a ton more to do in Medellín. We did all we could in the last of three weeks that we were there. Erin & I would have done a ton more if I didn't have what felt like minions jackhammering the inside of my skull.
Have you been to Medellín? Let us know in the comments your list of the best things to do in Medellín are and if we pass through again, we'll check it out!
Did This Help You? If so, we would greatly appreciate it if you comment below and share on Facebook, or any of your favorite social media pages!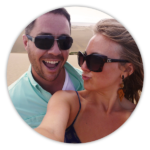 Brian Garcia + Erin Nicole Bick are full-time location independent, online business owners. Brian's background is in firefighting, digital + photographic imaging, and web development. Erin's background is in professional hairstyling, social intuition, personal development, creative writing, and brand identity development. Together, they create eCourses, high-end online business development coaching, and social media marketing strategies. They go by… BE Adventure Partners!

Check out our must read articles about Lifestyle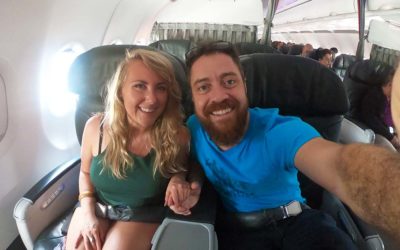 Today is a travel day where we're headed from Medellín to Santa Marta Colombia. Little do we know,...
read more

BE Adventure Partners guides people in making money online. Earn an independent living from your knowledge, skills & passions. Become self-reliant. Live a smart & simple life on your terms.