How To Title & Register A School Bus As A Motorhome In The USA Or Canada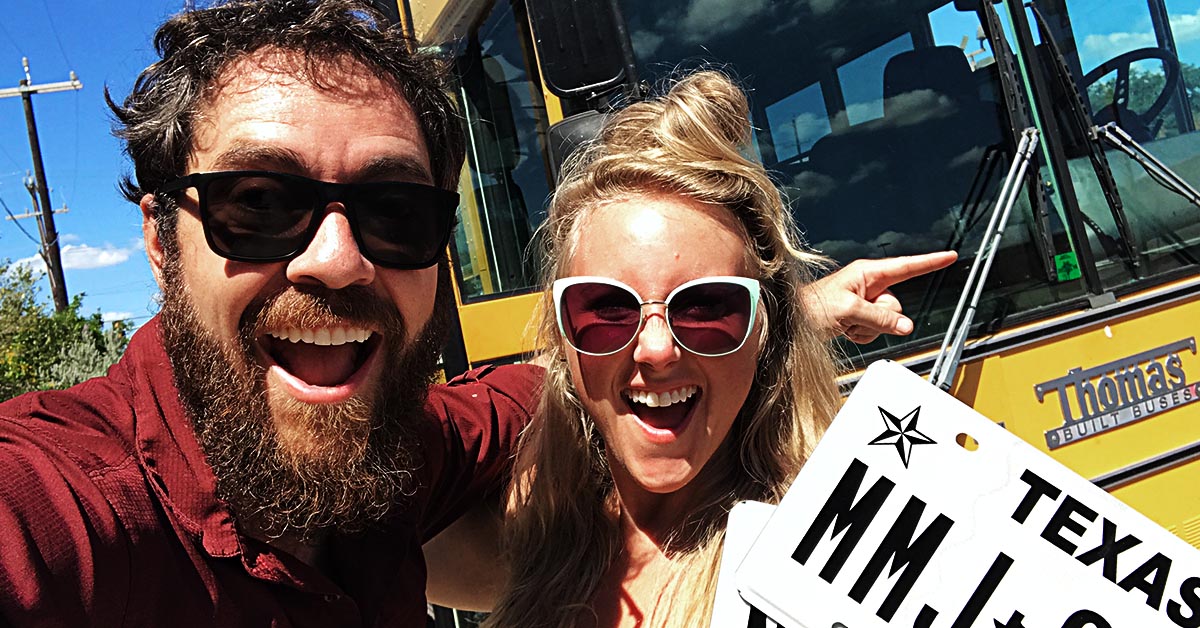 Regardless of where you buy your school bus, it will need to be titled as a Motorhome. Each Country, State, or Province will have different requirements, and a different timeline to obtain a motorhome title after purchasing a school bus.
The skoolie title and registration requirements may be unique for every individual situation. However, the guidelines we have listed below called "The Texas Skoolie Title Method" is the way we successfully received our motorhome title switched over from being a school bus. The Texas Skoolie Title Method is extremely straightforward, and we've made it easy to follow along.
Follow our step-by-step Texas Skoolie Title Method to easily register a school bus as a motorhome for your skoolie conversion.
Last updated: February 24, 2021
Not a reader? Watch this on the BEAP YouTube Channel!
AFFILIATE DISCLOSURE: Note that we are affiliated with products and services we use and trust. If you click a link and make a purchase, we'll earn a small commission at not extra cost to you. This helps us to continue producing content and we hope that you use our links if our blog posts or videos have helped you in any way!
DISCLAIMER – This article is for educational entertainment purposes and should not be considered legal advice. Every country, state, province, and city has its specific rules for converting school buses into motorhomes. We make every attempt to provide accurate information. However, it is the responsibility of the reader to verify the information, as regulations can change without notice. We cannot be held liable for any omissions or the accuracy of this information. Everyone's situation is different and what works for one person, may not work for another. Please contact your local governmental offices for specifics for your own situation.
What A Reader Said About The Texas Method:

Because I'm from Texas and Erin is from Ontario, Canada, we have done extensive research for switching our title over to be a motorhome. This has been one of the most confusing processes to research. As a result, we put together this handy article so that others wanting to enjoy skoolie life can make that dream a reality, sooner.
We explored two methods for titling our school bus as an RV
Because we planned on doing our skoolie conversion in Canada, the first method we researched was how to switch a school bus title to a motorhome in Canada. To put a name to things, we ended up calling this "The Ontario Skoolie Title Method".
In our search for school buses in Canada, we found that the majority of them were rusted so badly, that we said, "No, no! We will not buy a rusty bus!" because we didn't want to have to re-sheet the entire bus with new sheet metal.
Read More: Old School Buses For Sale In Ontario – What To Consider Before You Buy »
We didn't actually use this method. However, we want to give you our notes from when we were researching how to get our bus titled in Canada.
If you use The Ontario Method and have successfully registered and titled your bus in Canada, please send us a message so we can update the information we've provided. We want this article to be as accurate as possible so that others can benefit from this knowledge.

In both The Texas Skoolie Title Method and The Ontario Method, there are some similarities, and we'll get into the specifics of each method by the end of this article.
To get the title, your entire conversion may not need to be complete and you may only need the bare essentials.
What we are sharing is our experience, and how we put the pieces together. We spent a considerable amount of time on the phone with both the Canadian Ministry of Transportation Ontario along with the Texas Department of Motor Vehicle to figure out how all this works.
With every phone call, we came closer and closer to making how to title a skoolie a reality. It wasn't until we actually went through the process that all our notes came together completely, which we're going to outline below in The Texas Skoolie Title Method.
Why it wasn't clear is that each authority had a different perspective, and only gave us one small piece of the puzzle. No one we talked with on the phone really knew the entire process, because they only knew their piece of the puzzle. As we talked to more authorities, we started learning the language of what they were looking for & what we were needing to accomplish.
We hope that by simply knowing the language, this will help you navigate your way through registering & titling your school bus as a motorhome, regardless of where you are. Our greatest intention is that this process is easier for you than it was for us!
The Texas Skoolie Title Method
When we bought The BEAP Mobile, we ended up getting it registered as a motorhome in Texas. Now that we've gone through this method, it turns out a pretty straightforward way to register a school bus as a motorhome.
Let's get started!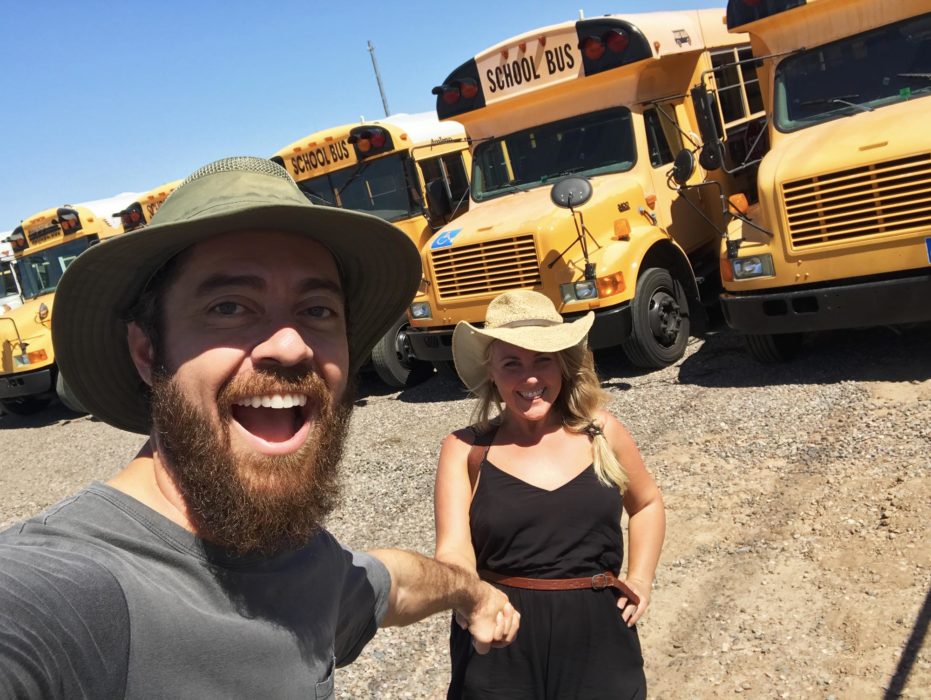 1. First, we started by calling an insurance company
Tony from AAA Bus Sales told us to look up National General Insurance as he's had several people get insurance through them while in pre-conversion. Once you buy your bus, call National General (this is the insurance company we used & still use as of this writing). Let them know that you are going to buy a school bus & will be converting it into a motorhome.
To get the insurance process started, they asked for a few things:
Bus VIN #
Make
Model
Year
Length
Address where the motorhome will be "Garaged" (we just used my residential address in Texas for this)
Providing the RV insurance company with this information will get the ball rolling because it takes a couple of days to finalize things.
Something to note is that, as of this writing, there is no such thing as "Skoolie insurance." Instead, insurance companies go by the following policy names:
RV Insurance
Motorhome Insurance
Recreational Vehicle Insurance
The term "Skoolie" is more of a cute term the skoolie life community has adopted signifying that a school bus has been converted into a motorhome.

2. Decommission the school bus
School buses have very specific things installed, which are required by law to transport kids around. Skoolies, motorhomes and RVs cannot have the specific items listed below.
To decommission a school bus, we had to do the following:
Remove all rows of seats
Change the flashing loading/unloading light covers so that all ambers are the front and all red are on the back
Remove stop sign and front bumper crossing arm
Remove or cover all school bus-related wording on the exterior (spray paint, tape over, or scrape off wording & school-related signage)
Remove roof-mounted strobe lights
The insurance company said we could leave 2 rows of passenger seats so that Erin had a safe place to sit while we drove from Arizona to Texas then on to Ontario. However, the rest of the rows must be removed.
Below is a pic right before the stop sign was removed and the "school bus" wording was painted over.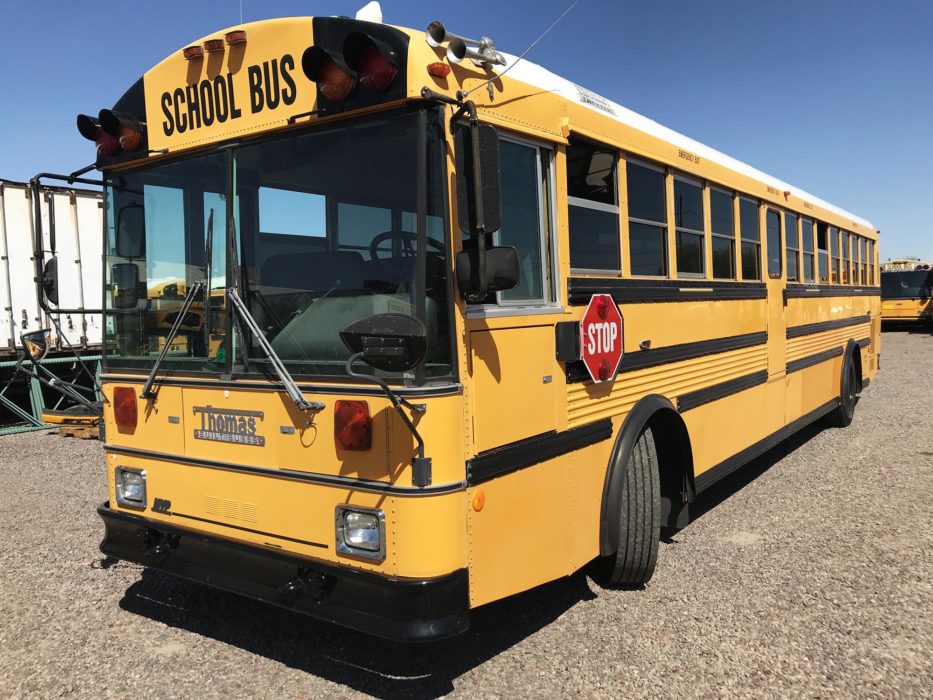 Now that the aforementioned list had been satisfied, our bus was considered "decommissioned."
At this point, we staged the interior for pictures by inflating a blow-up mattress and putting it in the back of the bus. Although, it doesn't have to be a blow-up mattress. We just had to put something in the bus that we would normally sleep on in a recreational vehicle. The insurance company even said a strung-up hammock between the walls would suffice. They don't care what you sleep on. It just needs to look like you could sleep there.
What's funny is that the Airbnb we were staying at while in Phoenix, AZ had a blow-up mattress on the shelf. So, we just borrowed that and took it to AAA Bus Sales so that we could stage the picture! LOL! After we bought the bus, we actually went to buy our own blow-up mattress because we had a couple weeks' worth of driving ahead of us to get up to Canada by way of Texas.
3. Send 6 pics to the insurance company
Now that the school bus has been decommissioned and staged, we then were told to send six pictures to the insurance company via email.
One pic from each corner of the exterior (4 total pics)
One pic from the driver compartment facing the rear on the interior
One pic from the rear-facing the driver compartment on the interior
The goal of these pictures is to demonstrate INTENT to convert the school bus into a motorhome. The insurance company wanted to see that we were making forward progress to converting our school bus into a motorhome.
Below is a slider picture gallery with all 6 images we sent to the insurance company.
4. Get a quote for pre-conversion skoolie motorhome insurance
Now that we have sent all of our photos and bus details to the insurance company, we are now in a position to get a quote. The type of insurance we were getting a quote for is LIABILITY only for recreational use. It's important to tell them that you want to travel TEMPORARILY in your skoolie and not living full-time.
When they ask if you're putting anything on the roof, tell them, "No. I'm not putting anything but solar panels on the roof." Specifically, they will probably decline you if you tell them you're putting a roof deck. But roof storage racks may be okay.
 Also, putting a wood-burning stove in the vehicle could get you dropped from insurance.
There are a lot of people in the Skoolie community who put on roof decks and install wood burning stoves who have told us, "What the insurance company doesn't know, won't hurt them." The problem with this mentality is that IF something happened, and you need to file a claim if you have a component that is not approved to be in an RV, they could deny your claim for failure to disclose.
We definitely want to install a wood-burning stove at some point. And our thoughts right now are that because we are already approved for insurance, now we can call them and ask, "Hey! We want to put an RV/Marine Rated Wood Burning Stove in our motorhome. What's the process to get it approved?"
The reason we plan on going this route is that there are wood-burning stoves that have UL ratings for RV & Marine installations, and we think we can get it approved because of that. We'll cross that bridge as it gets closer to installing something like that and will update this article when that happens. But in the meantime, we're playing it safe.
After submitting everything, we ended up getting a quote for $55 USD/month.
5. The underwriter takes up to 72 hours for approval
Once the pictures are submitted and the policy is sent to the underwriter by the insurance company, it takes up to 72 hours to get approval. This time period excludes weekends & holidays.
Our agent told us that if we submitted all our info on a Monday, we were sure to have it done by the end of the week.
What's cool is that our approval ended up taking about 24 hours on the dot when we received a phone call from our agent saying that we were approved.
At that point, we were able to download a PDF of our Insurance Card, so we could then drive our soon-to-be skoolie off the lot.
Want our used school bus visual inspection form? Get It Free
 6. Buy your bus once insurance is approved
The only issue we ran into is that the insurance company told us initially NOT to buy the bus until we were approved. Their reasoning was that if we didn't get approved, then we wouldn't have already bought the bus. The problem with doing it that way is that the insurance company wanted us to have the seats removed and the bus decommissioned BEFORE they would approve it.
We ended up buying our bus FIRST, then had the bus decommissioned, then took the pictures, then got our quote & had no problems getting approved.
Depending on who you buy your bus from, they may or may not have already decommissioned the bus. Some dealers won't decommission a bus until it's purchased in case the insurance doesn't go through. This way they can sell it to a bonafide school should they want to buy a used school bus.
This part was a gamble for us, which ended up working out fine! Score!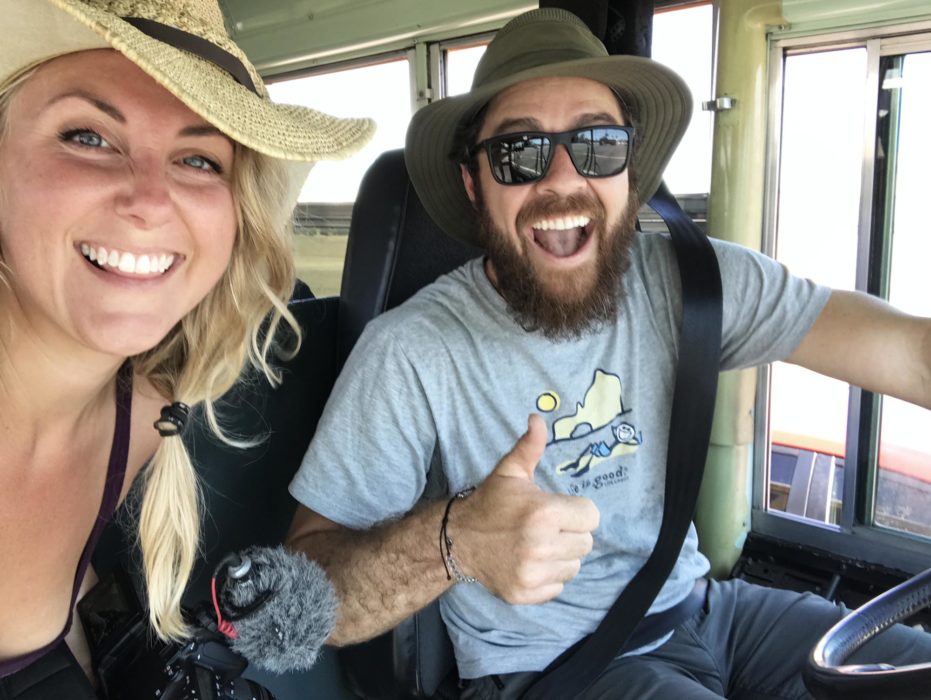 7. Get AAA RV Roadside Assistance
Now that we have RV liability insurance and purchased the bus, the trip to Texas was upon us! But not so fast!
Considering our situation, getting a "roadside assistance" policy is beneficial because if we break down along our journey and need a tow, most big-rig tow companies charge $150/hour to tow AND they charge you from the time they leave their shop until their tow truck returns back to their shop. This means that you're not being charged solely for the amount of time your bus is hooked up to their tow truck, but for the tow truck driver's ENTIRE round-trip.
After calling AAA, we found out that we could get the AAA Plus RV roadside assistance policy for just $9 USD/month when paid annually,
AAA Plus RV Roadside Assistance Policy Covers:
4 service calls, tows up to 100 miles each
Free emergency fuel and delivery
Vehicle locksmith up to $100
Flat tire service
Notary service
Battery service
Vehicle lockout service
Discounts at over 100,000 locations
Identity theft protection
And a ton of other stuff!
The towing alone sold us on getting this membership!
Below is a picture of The BEAP Mobile hanging out with other Big Rigs at a truck stop from Phoenix to San Antonio. She is so petite compared to the big dawgs!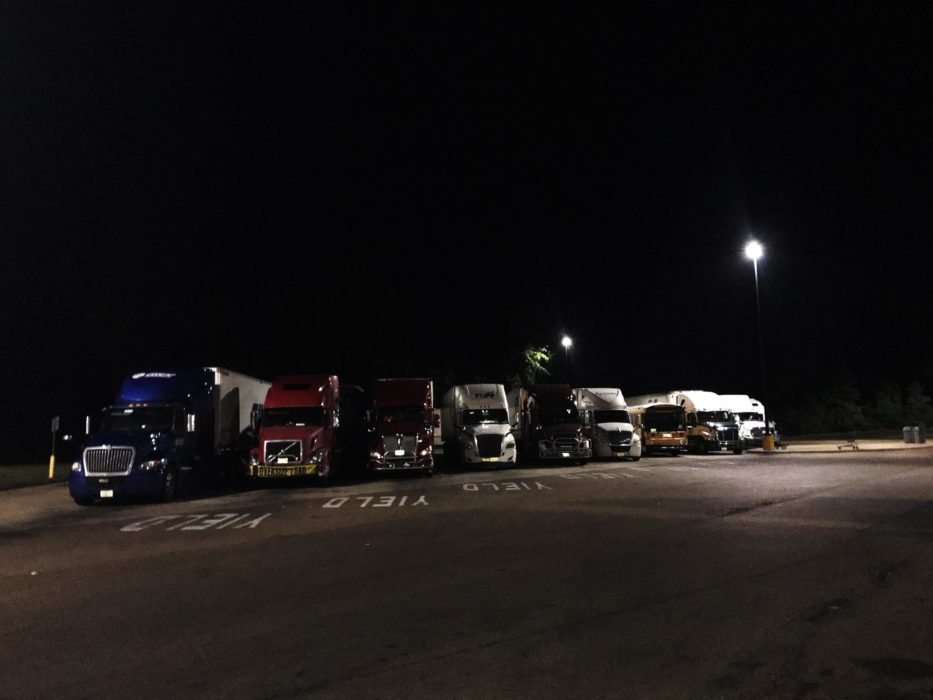 8. Vehicle Safety Inspection
Now that you have insurance, you'll be able to get inspected. Go to a certified Texas Vehicle Inspection Location and tell them that you need to get the bus inspected as a motorhome. They know that in order to transfer the title from "School bus" to "Motorhome" that the vehicle inspection is required, so they shouldn't give you any problems (unless something is not within compliance).
We used E Lube (map 📍) in San Antonio on West Avenue & Nakoma.
The vehicle inspection items they are checking to be operational are listed below and on page 27 of the Vehicle Inspection Operations & Training Manual For Official Vehicle Inspection Stations (Vehicle Safety Inspection)
Horn
Windshield Wipers
Mirror
Steering
Seat Belt
Brakes (system) Parking – (beginning with 1960 models)
Tires
Wheel Assembly
Exhaust System
Exhaust Emissions System (beginning with 1968 models)
Beam Indicator (beginning with 1948 models)
Tail Lamps (2)
Stop Lamps (2)
License Plate Lamp (1)
Rear Red Reflectors (2)
Turn Signal Lamps
Clearance Lamps
Side Marker Lamps
Side Reflectors
Head Lamps (2)
Motor, Serial, or Vehicle Identification Number
Inspect for applied window tinting
Gas caps on gasoline-powered vehicles 2 thru 24 model years old
After a successful inspection, the inspector will give you the "VIR" Vehicle Inspection Report, which you'll need to get your Texas Title & Registration.
9. Certified school bus weight
Next, get your bus a "Certified Weight Certificate" from a certified public scale. We didn't know this part until we were almost through with our time at the Tax Assessor office when they asked for the certificate, which we didn't have.
So, we had to leave to do this and come back the next day. You, on the other hand, now know you need this, so you shouldn't have an issue! LOL!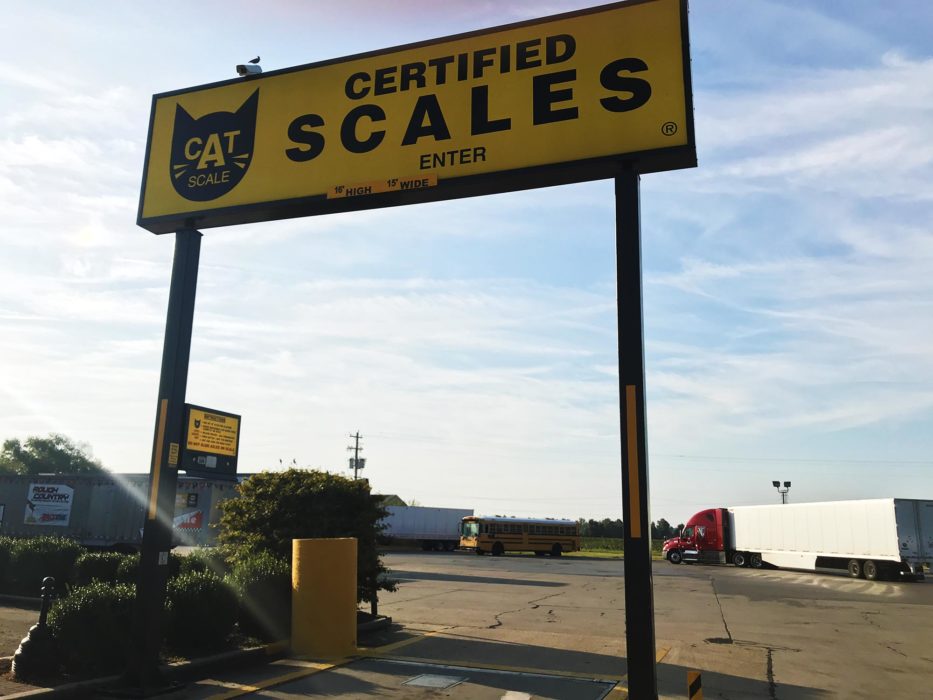 Use the Public Scale Locator website to locate a certified weigh station around US & Canada.
When you get your certificate, there are MULTIPLE copies attached. Retain one for your records. The title office in San Antonio took our entire stack and we didn't get to keep our initial weight. Ugh! That doesn't really matter though, because you won't need this certificate for anything else (so take a picture of it!)
10. Pre-Conversion creature comforts required to qualify for a Motorhome Title
Now's the time to stage the school bus so that appears to be a motorhome on the interior. The State of Texas requires four of six components found in the Assembled Vehicles Manual to be considered a Motorhome.
To find the Texas Assembled Vehicles Manual
Go to Texas DMV Website, Motorists page
On the right sidebar, download the Assembled Vehicles Manual
Go to Section 11.2 "Converted Trucks and Buses" for the entire list (which we've referenced for you below)
Below are the 6 creature comforts mentioned in the Assembled Vehicles Manuel
A cooking facility with an on-board fuel source (we used a two-burner, propane camping stove sitting on a $10 table we screwed to the wall, which we bought from ReStore)
A gas or electric refrigerator (we used a 12-volt Coleman ice chest, plugged into a Goal Zero Yeti 400)
A toilet with exterior evacuation (we skipped this one, as we were going to stay at truck stops and rest stops on this journey)
A heating or air conditioning system with an on-board power or fuel source separate from the vehicle engine (we used a Mr. Heater Big Buddy propane heater)
A potable water supply system that includes at least a sink, a faucet, and a water tank with an exterior service supply connection (we installed a beer tub with a hole in the bottom for the drain to act as the sink, along with a little battery-powered faucet pulling water from a 5-gallon water jug similar to this one)
A 110-125 volt electric power supply (we got the Goal Zero Yeti 400 Lithium with a 100-watt solar panel to use on this trip)
We ended up installing all of the above temporarily in our skoolie EXCEPT the toilet to qualify.
The reason we did so many is that the Tax Assessor Office Clerk told us that it would be a good idea to do more than the minimum just in case whoever is processing our Title & Registration is not satisfied with what we decided to install.
Also, we were about to embark on a cross-country trip to Canada and were going to live in our Skoolie, pre-conversion (so we really needed and used what we installed!)
11. Title, Registration, License Plates
The moment of truth has arrived! We went to the County Tax Assessor office to get the Title, Registration & License Plates switched over from school bus to be a Motorhome. We ended up using the office in Bexar Country, which is where San Antonio, Texas is located (map ), but any of them should be able to help you.
When going to the County Tax Assessor Office, be sure to take with you the following:
Driver's license
Title from the sale
Bill of Sale / Invoice showing how much you paid & the tax you paid
Vehicle Inspection Report (VIR) from the inspection location you went to in Step 1
Certified Weight Certificate from Step 2
Proof of liability insurance from Step 5
Form 130 U – Texas Application For Title (The Tax Office provided this form and showed us what we needed to fill out)
Form VTR-61 Rebuilt Vehicle Statement (Tax Office also gave us this form to state what modifications were made to the vehicle)
Take pictures you can email the pictures to the tax office (they'll give you the email address they want you to send it to)

Each corner facing the vehicle (4 pics)

Shows the "School Bus" wording is removed/covered/painted over
Stop sign and/or crossing arm removed
All amber lights on front top (the flashing ones)
All Red lights on back (the flashing ones)

From the driver compartment facing the rear (interior AFTER installing the pre-conversion items from Step 10)
From the rear, facing the driver compartment (interior AFTER installing the pre-conversion items from Step 10)
Also, a straight-on picture of each component from Step 10 above

You'll receive your registration windshield sticker and license plates immediately, over the counter (assuming you didn't get a custom license plate, in which case it has to be ordered and you'll receive it in the mail)
The physical title will be mailed within 2-3 weeks
You'll also receive the "Title Application Receipt" which you should keep with you in the skoolie along with your proof of insurance & invoice/bill of sale if you're traveling to another country before the title arrives (like we did)
Below is a slider gallery of the pictures we emailed to the Country Tax Assessor's Office. We also sent them the four pics of the exterior from Step 3 above.
The Texas Skoolie Title Method Total Costs: $1,883
$101 Cooking facility with an on-board fuel source
$135 Electric refrigerator
$150 Big Buddy Heater
$183 Sink/Faucet/Cooking Area/Plumbing/Water/Airbed
$900 110-125 volt electric power supply – Goal Zero 400 Lithium
$7/year Texas State Vehicle Safety Inspection
$13 Certified Weight Certificate
$330/year Texas Title & Registration
$55/month Liability Insurance
$9/month AAA Roadside Assistance (paid annually)
Arguably, some of these costs (like the Goal Zero system) was more than necessary. However, we plan on using that little system as a backup battery or a mobile power source for use while we're out and about. So there could be more economical ways of doing this. 
Justin & Jessica's Skoolie Title Story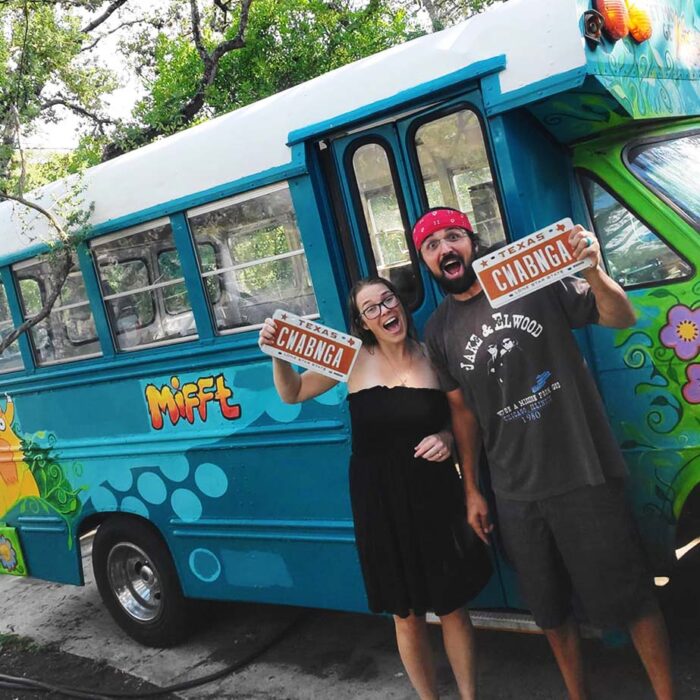 Justin & Jesica used our article to get their Skoolie "Poppy BusBus" registered in San Antonio, Texas.
"Jessica wasn't about it, but then I found this little bus on Marketplace for free to the first person to come pick it up. It had a blown engine, I drove 3 hours with my truck and trailer and snagged it."
Justin mentioned in a conversation with us.
" She couldn't say no to a free bus. Hahaha. Now she loves it and has the same passion for it that I do, she just needed a nudge. The original "Mifft" crew built the bus in Austin years ago, they moved and gave it to some friends, who had it for a few years and blew the engine, then it got given to us."

Justin continued on to say,
"I stumbled upon your page and was like "GOLD MINE!!!". Y'all saved me so much time and headache. I actually opened your page up on my phone while at DMV to show the lady that I had everything because she was saying I needed stuff notarized and what not, she looked your page over and pushed all my stuff through."
We're happy that Justin & Jessica stumbled across our article and it helped them get one step closer to reach their goals!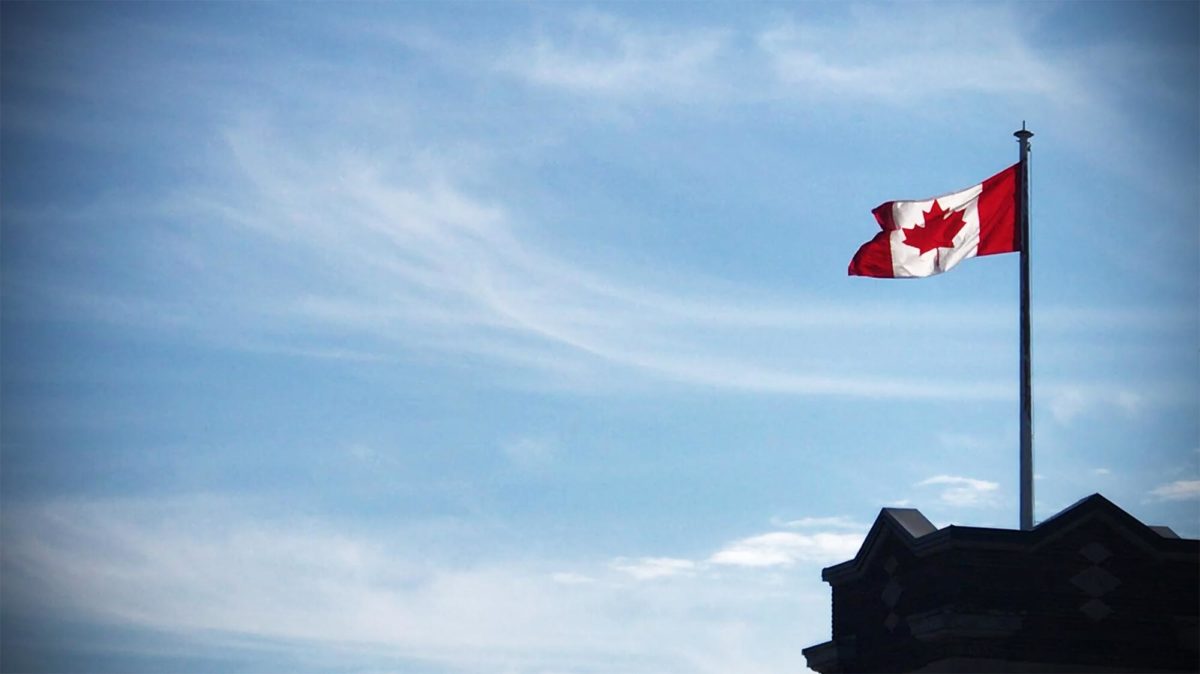 The Ontario Skoolie Title Method
Considering Erin is Canadian, The Ontario Method was our first choice for getting a school bus rated as a motorhome IF we were to purchase the bus in Ontario from a school district.
We searched high and low, going to a couple of school bus yards to inspect busses. Having seen one rusty bus after the next, we decided against buying one here in the great north. Salt on roadways causes all vehicles to rust over time, even when undercoated properly.
Although the school buses we toured ran great, for us, it was more important to buy a vehicle with a solid metal platform to build on.
Out of the many buses we looked at, there was ONE that we thought was going to be our Golden Gal. We ended up having a third-party truck mechanic inspect her and his conclusion was that we would have to strip off all the sheet metal and re-sheet the entire bus. Doing that work would have probably cost more in time and money than just finding a bus in an area of the world where the region does not salt the roads.
Read more: Why We Bought A Used School Bus In Phoenix, Arizona »
After speaking several times with the MTO (Ministry of Transportation Ontario) along with speaking with an Ontario school district bus dealer, below are the steps we would have taken based on what was told to us:
Buy the bus from a school district
Have ownership signed over to you (this happens during the sale of the bus)
Tow the bus to your location
Remodel the bus to include 4 of the 6 following components as per MTO Motor Vehicle Safety Regulations C.R.C., c. 1038 HERE

cooking facilities
a refrigerator or icebox
a self-contained toilet
a heating or air-conditioning system that can function independently of the vehicle engine
a potable water supply system that includes a faucet and sink
a separate 110- to 125-V electric power supply or an LP gas supply (auto caravan)

Create a document called "Written Declaration" that states the full description of the vehicle

Make
Model
Year
VIN
Description of change
Equipment that has been installed & removed
Changes made to the vehicle that meets the criteria of "Motor Home" (list of components from Item # 4 above)

Acquire the "Special 10-Day Permit" from MTO Service Ontario to be rated as an RV (Bring the Written Declaration with you)
Call around to get insurance as a Motorhome in Ontario
Go get "Safety Inspection" completed at any MTO Certified Safety Location
Happy Travels!
READ MORE: Check out Nolan Reid's Skoolie Title Story outlining the process he went through in Hamilton, Ontario »
Anonymous Skoolie Title Story Submission From Someone In Southern Ontario
Frequently, we have people asking us how to get their Skoolie titled as a motorhome in Ontario. Well, this story is a little different because someone reached out to us telling us that they were able to get their school bus titled, registered, insured, and safetied as a motorhome without it being completely converted. Come to find out, after reviewing their story, there are some technicalities that, once understood, the ability to complete this process is a whole lot easier!
LOCATION: Southern Ontario, Canada
THEIR STORY:
w Ok so, as promised, here's our story. We purchased our Skoolie and had it moved immediately to a truck mechanic's shop that could do our safety certification. A truck mechanic can safety it for motor home specs. A school bus's safety inspection is a tad more stringent than a motorhome.
How did you move the bus from the seller to the mechanic for the safety inspection?
w The safety mechanic let us use his service plates. I mean… we kinda got lucky all around with good people.
How did you get the Ontario school bus ownership switched to a motorhome title?
w While the bus was getting certified as a motorhome we went directly to the DMV with a written note indicating that we purchased a motorhome with a toilet, bed, etc. She gave us unfit ownership because we couldn't supply the safety certification YET.
The DMV in Ontario is the old name for the MTO, which is the Ministry of Transportation Ontario. The MTO are the people that handle vehicle titles & registration. They didn't even ask for a certified weight or anything!
How did you get motorhome insurance in Ontario for your Skoolie?
w While waiting for the safety certification I contacted DesJardins insurance and got liability insurance. I didn't even have any other policies with them. They believed I purchased a motor home, but I didn't supply pictures so they wouldn't give me comprehensive coverage. It was $500 for the year. After I finish the build I'll go back with pictures and negotiate a full package for comprehensive motorhome coverage in Ontario.
How big is your Skoolie and what kind of driver's license do you need to drive it?
w My school bus length is 30 feet or something like that. It's a full-length regular school bus & I can't remember the length right now. But yeh, we can drive it with a regular G license because it's classified as an RV and has hydraulic brakes. If the bus were to have air brakes, then I would need to get a Z endorsement on my license. The big thing that I keep reminding myself is to keep the weight below 11,000 kg. Because if we build it too heavy and above that weight, then I would have to get a D license. But I think we should be okay with staying under that weight limit.
Once the certification was complete I took that along with the ownership, and insurance to the DMV (MTO) and transferred to fit ownership and got plates and a sticker!
Boom. We can drive it anywhere 🙂
– Anonymous Ontarian Signing Out…
p.s. Off the record 😉

Your skoolie story matters
We know it's kind of a dry topic, but your skoolie insurance & RV title story could really help someone in your area get going on their dream machine.
Our goal is to gather stories from people from all over Canada & the US who have successfully gotten their school bus titled as an RV, and their insurance story too. The goal is to curate stories from each state and province to make it easier for people to confidently jump into this adventure.
If you want to share your story with us, please fill out this short survey! We will happily feature you on our blog! This info needs to be known! Some people will quit their tiny home on wheels dream because this step seems too daunting! BUT with everyone's help, it doesn't have to BE.
In Conclusion
This goes to show that it is possible to get a school bus titled and registered as an RV or motorhome without completing the entire conversion. Doing it this way can give you the flexibility to your build allowing you to drive the bus whenever you need to go get parts or test out how stuff holds together while in conversion.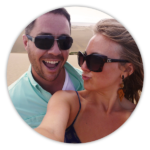 Hey, we're Brian + Erin. Currently, we're workin' on our bug out bus. Lucky the proverbial $hit hadn't hit the fan yet when we picked up this 40-foot beauty in Phoenix AZ and drove it up to Canada to convert it. Hopefully, we all still have time...
Honestly, this bus conversion has been the only sane thing in this insane world lately. We can't tell you how good it feels to BE working on something that lights our souls up and has such potential for a life that is entwined with nature, love, and happiness.
Our main goal is to inspire people to get off-grid and become self-reliant. We are well on our way and are super excited to talk about solutions with others who are shooting for a similar way of living.
Did This Blog Post Help You? If so, we would greatly appreciate it if you comment below and share it with a friend.

Check out our must-read articles about Skoolie Conversion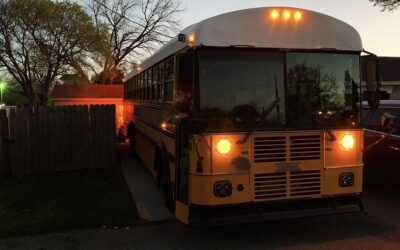 Joeseph & Jennifer Davis from DFW, Texas accidentally won an online auction to buy a school...
read more

BE Adventure Partners guides people in making money online. Earn an independent living from your knowledge, skills & passions. Become self-reliant. Live a smart & simple life on your terms.