How To Eat Like Royalty For Pennies In Mexico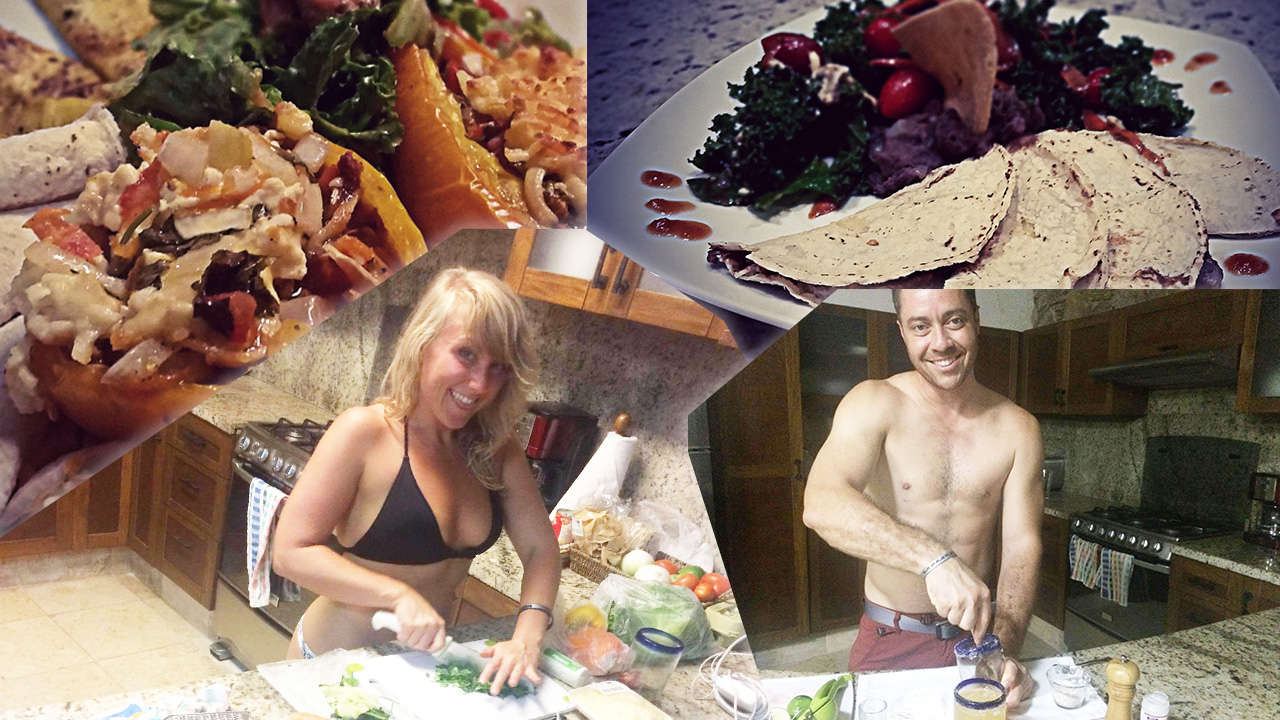 Well well, my friend… I gotta say,  it is pretty easy to eat like royalty for pennies in Mexico!
That is, if you are friendly… And you like to cook!
Eat Like Royalty For Pennies In Mexico – Get Friendly With The Locals!
Brian and I are big-time foodies! We also really love doing new things, so when we are in a new place we submerge ourselves in the culture.
I think it is so important to get friendly with the locals! I actually believe that is good for the soul because it breaks down barriers between cultures! It is also really fun to practice other languages.
So when it comes to food in different countries my number 1 tip, is to seek out places where the locals gather to eat! If it is busy, and thriving with locals, then that my friend equals a solid place to eat! It also means that the prices are likely better because it isn't a tourist trap!
I think our favourite breakfast place in Puerto Vallarta was Fredy's Toucan! That place is ALWAYS packed! Unfortunately, we didn't get to meet Fredy or his toucan…
The best place for the health-conscious/gluten-free vegetarians like myself… I highly recommend Salud Super Food! Incredibly friendly staff and the food was off the charts delish! Plus… They use local ingredients! Love it!
Eat Like Royalty For Pennies In Puerto Vallarta Mexico – Even Fine Dining!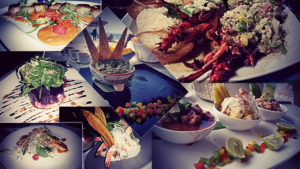 While in Puerto Vallarta we indulged in some pretty incredible fine dining experiences!
The most we ever spent on dinner was $100 USD! We had some of the most incredible Mexican seafood dishes! Seriously unreal! From the presentation to the fusion of flavours, we were absolutely mind blown!
Let me just say… I love cooking SO much that it takes an awful lot to impress this gal! Plus I am gluten-free & vegetarian! So most menus, especially while traveling, don't work for me.
We had our pick from the endless beachfront restaurants, where you can kick your shoes off and put your feet in the sand. Just be sure to keep an eye out for the busy places.
If I had to recommend one place that we enjoyed the most for fine dining… I would say La Palapa! Absolutely outstanding food and service!
The Best Option In My Humble Opinion… Cook For Yourself
This tip is near and dear to my heart!
WHY?
Because I LOVE cooking and cooking with Brian… Well, I LOVE even more!
If you want to save your money for the important stuff… Like, seeing more places while in a specific area, staying in nicer places, or going on more adventures,  then cooking for yourself, is the best way to go!
While in Puerto Vallarta, we went to the grocery store a couple of times!
First of all… It is really fun to see all the different kinds of fruit and veggies we don't have back home! Second… The prices are BANANAS! Literally you can buy a bunch of bananas for a few cents.
The wild thing is… If you like to cook, you really could eat like royalty for pennies in Mexico because the food is SO inexpensive!
We went on a grocery run for a few days, and once we converted the price… We realized we only spent $12 USD on a few bags of food! AND we weren't stingy! We bought the best ingredients and didn't bother looking at prices.
The ONLY thing I must warn you about… Is washing produce correctly!
This is where I toss in a little disclaimer… I am not a scientist/a doctor for that matter! I didn't make this tip up, I found it on YouTube! In the video below I share with you a trick that worked very well for us, and our intestines while cooking for ourselves in Mexico! Up to this point in our travels, we are absolutely parasite free and haven't had a bout of the scoots. (Just in case you were wondering. LOL)
Can I please get a "Hallelujah" !?!
In conclusion to the produce washing tip…
We passed the healthy digestion test! So far SOO Good! Our technique worked for us in many countries, but we caution you to use this tip at your own risk!
All in all, to eat like royalty for pennies in Puerto Vallarta Mexico, and honestly almost ALL of Mexico… You pretty much just need to be in the country, and food is cheap! Just be sure to keep an eye out for where the locals go and don't be scared to cook for yourself. If you are smart about how you wash your produce, you shouldn't run into any issues.
Great meals with the ones you love are the spice of life! Always remember to be present… Eat slowly… Enjoy conversation, and maybe even a couple of Mojitos.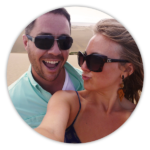 Hey, we're Brian + Erin. Currently, we're workin' on our bug out bus. Lucky the proverbial $hit hadn't hit the fan yet when we picked up this 40-foot beauty in Phoenix AZ and drove it up to Canada to convert it. Hopefully, we all still have time...
Honestly, this bus conversion has been the only sane thing in this insane world lately. We can't tell you how good it feels to BE working on something that lights our souls up and has such potential for a life that is entwined with nature, love, and happiness.
Our main goal is to inspire people to get off-grid and become self-reliant. We are well on our way and are super excited to talk about solutions with others who are shooting for a similar way of living.
Did This Blog Post Help You? If so, we would greatly appreciate it if you comment below and share it with a friend.

Check out our must read articles about Lifestyle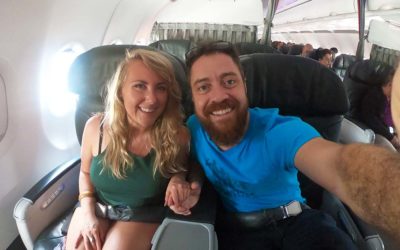 Today is a travel day where we're headed from Medellín to Santa Marta Colombia. Little do we know,...
read more

BE Adventure Partners guides people in making money online. Earn an independent living from your knowledge, skills & passions. Become self-reliant. Live a smart & simple life on your terms.