How I Quit My Job To Travel The World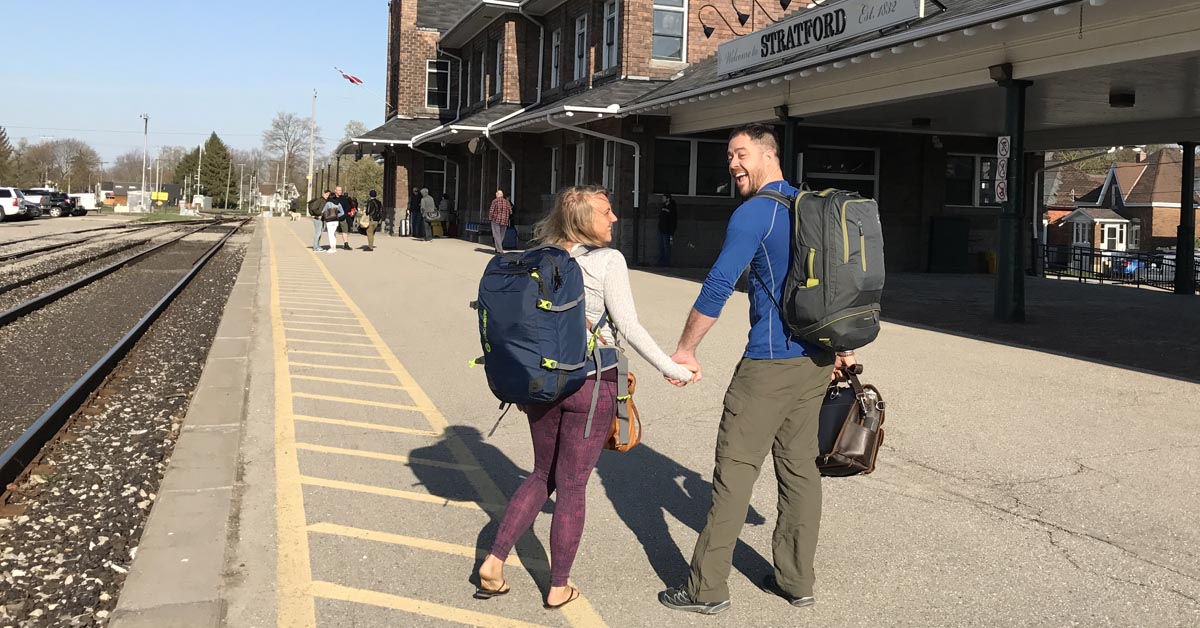 The decision to quit my job to travel the world is one of the best decisions of my life. I always imagined what it would be like to release the anchors in life, sell everything, grab my Adventure Partner, Erin Nicole Bick, by the hand, and fly off with only a backpack on. This is the real story on how I made it happen (and how you could too).
In July of 2012, I had this idea sparked from a buddy of mine to start building my own business. Three years passed and I had struggled the whole time.
Why wasn't I getting traction? Why was my business not growing fast?
You have probably thought the same thing… You may have even given up on it.
I did not give up and here's why.
What I really wanted was to quit my job so that I did not have an anchor and a "boss" telling me when I had to be in each day. I wanted to be able to live a life filled with adventure, experiences, and love.
The thing holding me back from making this happen was cash-flow… This is what holds most back from making the leap.
We all see people out there with blogs. Some are cool blogs, some… well, some are just spammy advertisements with no true value.
For the cool blogs, I always wondered how these guys and gals made a living. I thought that maybe they still had JOBs but did that for fun (even though some said that they "blog for a living")… "Yeah right!" I always thought.
For years, this bothered me. "Did they know a secret that I was missing?"
In November of 2015, I found this training by Ray Higdon that shows the secret I was missing! HOLY SMOKES!
Come to find out, there was no secret. The reason I thought that was because I didn't know how it worked!
Thanks, Ray, for connecting the dots for me, showing how it all works, step-by-step!
This training is what made it all make sense.
I bought that course, dove right in, and within 10 days had my first two clients!
My mind was blown because all this time (for 3 years 4 months) I had struggled in business!
I Quit My Job
Fast forward to April 1st, 2017… (1 year 5 months after I started building my business online).
After almost 9 years as a firefighter, I fired my boss!
I took the leap!
Was I nervous? Yep!
"Where did this fear come from?" I wondered.
It was from the programs that were installed in me from the time I was a child, just learning about life.
We are taught that we need to, "… get a good job…" from a very young age.
This is true!
BEing employed teaches us skills, allows us to grow, and earns us cash to pay the bills.
Society paints a box for us, telling us what is "normal"… "What is success"… "What is failure"…
I was stuck in the rat-race…
Having to work overtime to afford the house, the RV, the truck, and all the expenses associated with being a "success" as a member of society.
You have probably felt these feelings before. We all have, and THAT is the moment of awakening that propels us to find another way to live.
This is what caused me to retire early from the Fire Department.
My crew thought I was nuts! "What are you going to do for money?" they asked.
That's a valid question!
So what did I do?
Remember earlier when I talked about finding out how bloggers make money online?
Remember how I mentioned how I took the course that showed how to make it happen for you?
THAT's how I was to earn money (already had been doing it WAAAY before I retired from the FD).
What about the house? The RV? The Truck? ALL the materialistic stuff that was crammed into the house?
Getting Ready To Travel The World
Erin flew in from Toronto on April 1st to help me with the Estate Sale. She was such a huge help, and I continue to thank her for it all!!
We ended up selling nearly EVERYTHING at the house that day!
The RV sold to a nice couple in Central Texas, and a few days later, the truck sold as well.
The only thing left was the house, which we put on the market a couple days later!
Within 7 days, we got our first offer and accepted!
We are set to close the end of May 2017.
I was done with being materialistic. I wanted to experience a freedom that I have never had.
All the bills I had were all linked to the THINGS in life that anchored me down… These were the things that I had to work overtime to afford.
What I wanted to do was travel the world experiencing cultures and life like I had never done before.
I wanted to experience life like I had always dreamed, without society telling me how that was to be. I wanted to be the designer of my destiny and not be put into the proverbial "box" where most of us live.
So I jumped!
Within 2 weeks of retiring from the Fire Department, the RV & truck were sold and I had a buyer going through the sales process for the beautiful house where I once lived (when I wasn't working overtime!)
Now what does life look like?
As I write this, Erin and I are relaxing in the jungle at Parrot Nest Lodge, planning a few adventures, following up with people who contacted us about wanting to learn how to start building their own businesses online, and enjoying the tranquility our Earth has given us.
By now you are wide-eyed in wonderment on if you could escape the rat-race you are in.
The answer in your mind is YES!
It all starts with YOUR vision, YOUR passion, and YOUR action to make it happen.
Others do not have to struggle and fumble around for the 3+ years that I did to figure it out.
You know in your heart that you are the type that wants this for yourself (or you would not have read this far in my story on how I quit my job to travel the world.)
You are ready to make the leap and are ready to learn the skills on how to do it!
Go ahead and start building out your own business online.
Here's the course I took that eliminated the mystery out from how bloggers build their business online. It helped me and it could help you too!
Did This Help You?
If so, we would greatly appreciate it if you comment below and share on
Facebook
, or any of your favorite social media pages!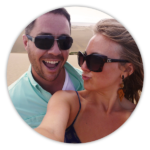 Brian Garcia + Erin Nicole Bick are full-time location independent, online business owners. Brian's background is in firefighting, digital + photographic imaging, and web development. Erin's background is in professional hairstyling, social intuition, personal development, creative writing, and brand identity development. Together, they create eCourses, high-end online business development coaching, and social media marketing strategies. They go by… BE Adventure Partners!

Check out our must read articles about Starting Online Business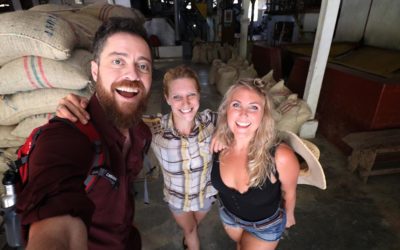 Borrow business secrets from a 126 year old coffee farm, and see how their simple business branched into multiple revenue streams seemingly overnight. Not a reader? Watch this on the BEAP YouTube Channel! How is a coffee plantation, built in 1892, thriving more than...
read more

BE Adventure Partners guides people in making money online. Earn an independent living from your knowledge, skills & passions. Become self-reliant. Live a smart & simple life on your terms.