How To BEcome A Digital Nomad | The Ultimate Actionable Guide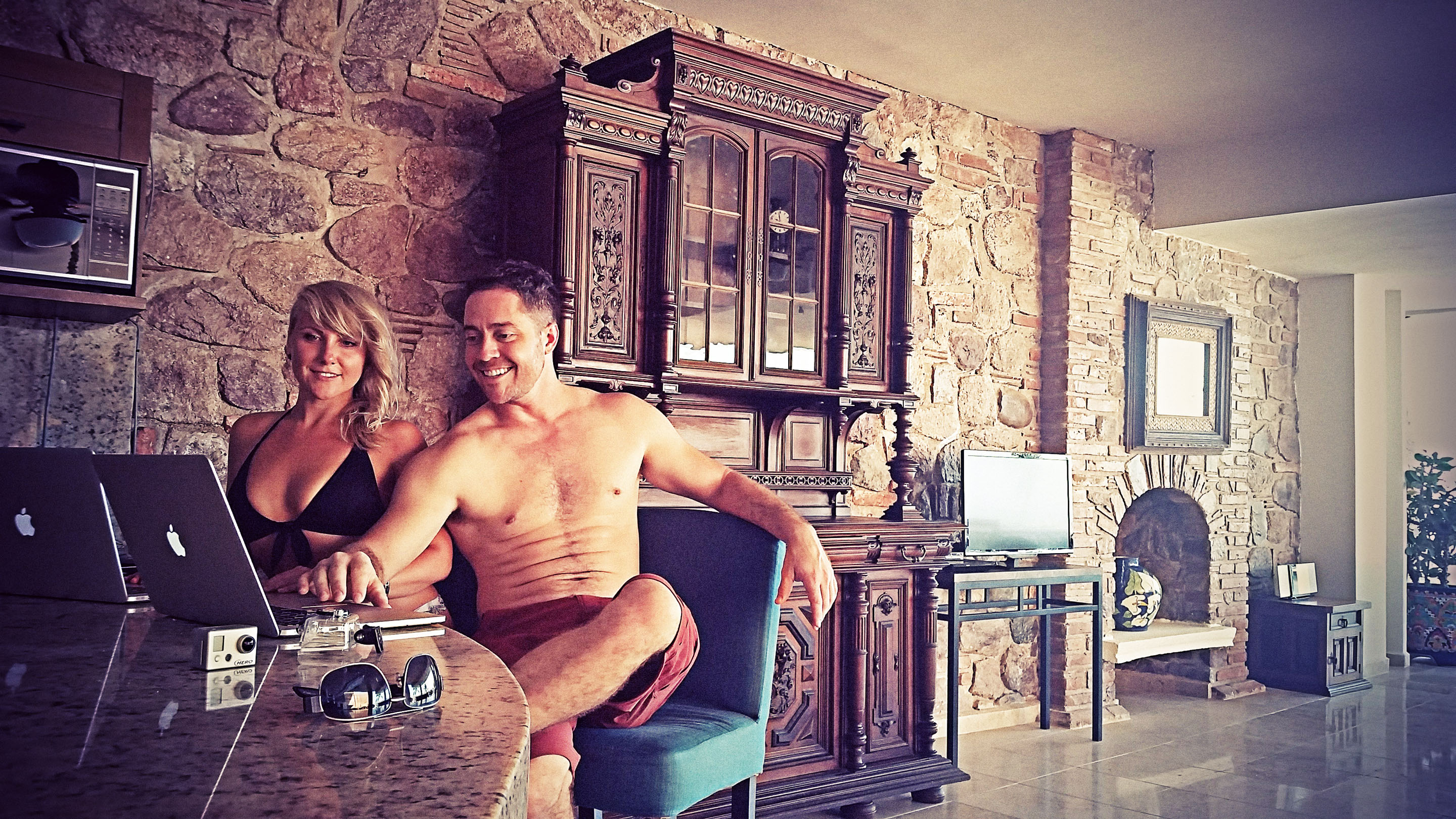 Updated August 2019
Learn How To BEcome A Digital Nomad. This is your Ultimate Guide to BEcoming a Location-Independent Digital Nomad.
(Wish we had this guide when we started!)
Have you been searching high and low trying to figure out How To BEcome A Digital Nomad? Are the blog posts you've found all over the internet vague and lack actionable steps?
There are many ways to become a Digital Nomad with several different ways to earn income online. This article is filled with the real-life stories that got us to where we are today. Most importantly, you can use the actionable checklists in this guide to get the ball rolling. There are also questions you can ask yourself to make sure becoming a digital nomad is right for you, because this is a completely different lifestyle than going to an office job.
In this article, we're going to focus on how to become a digital nomad by creating an online business.
We'll also cover various ways of earning income abroad. However, we've found that being a full-time entrepreneur provides the ultimate amount of flexibility and freedom in the long run.
Throughout this article, we're going to talk about things you can do in a side hustle to earn money online so you can become a digital nomad, quicker.
We're also going to share with you the approach we took to create our own business online to establish stability in our income.
The goal of this guide is to show people what we did to become digital nomads. We're cutting through the fluff by making this guide actionable so people will know what to expect and what order to do things in to create a business online (along with taking advantage of multiple income streams).
As you go through this Ultimate Actionable Guide, use the comments section at the end of this article to ask questions. Erin and I respond back to every comment, personally.
When we got started down the journey learning how to become a digital nomad, it seemed like everyone was keeping their cards close and not spilling the beans.
Since 2012, we've been searching for the answers. As time went on, we figured out the method that anyone could model to become a digital nomad.
By the end of this Ultimate Actionable Guide, you'll have the answer to these common questions and more:
Is being a digital nomad for me?
What should I do to start becoming a digital nomad?
What skills will I need to learn or develop?
What's the process to launch my idea of becoming location independent?
How do I get paid to work online?
When will I know I'm ready to pull the plug and go full-time digital nomad lifestyle?
Are you the type of person who wants freedom & you're not afraid to work hard to get there?
In today's day and age, building an online empire is within the grasp of anyone with a laptop & a smartphone. What sets the successful out from those who have not achieved that same success is mindset and dedication to keep honing the skills we talk about throughout this article.
Traits Digital Nomads Possess
All through life, I've been the type of person that is driven to achieve goals. My vision is vast and ever-growing. I wanted nothing more than to travel the world, experience amazing cultures, lands, cuisines, and live a location independent life.
Common traits of digital nomads:
Ambitious
Visionary
Hard-working
Problem solver
Desire to make a positive impact
Ability to learn something & apply it to your own situation
If this sounds like you too, we are cut from the same cloth, which is probably why you're searching for a method you can start working towards to become a digital nomad.
Let's dive into this exploration, together, and learn How To BEcome A Digital Nomad!
What the heck is a "Digital Nomad"?
Digital Nomads are people who use telecommunications technologies to earn a living and, more generally, conduct their life in a nomadic manner. Such workers typically work remotely—generally from foreign countries, coffee shops, public libraries, co-working spaces and even recreational vehicles—to accomplish tasks and goals that traditionally took place in a single, stationary workplace.
— Wikipedia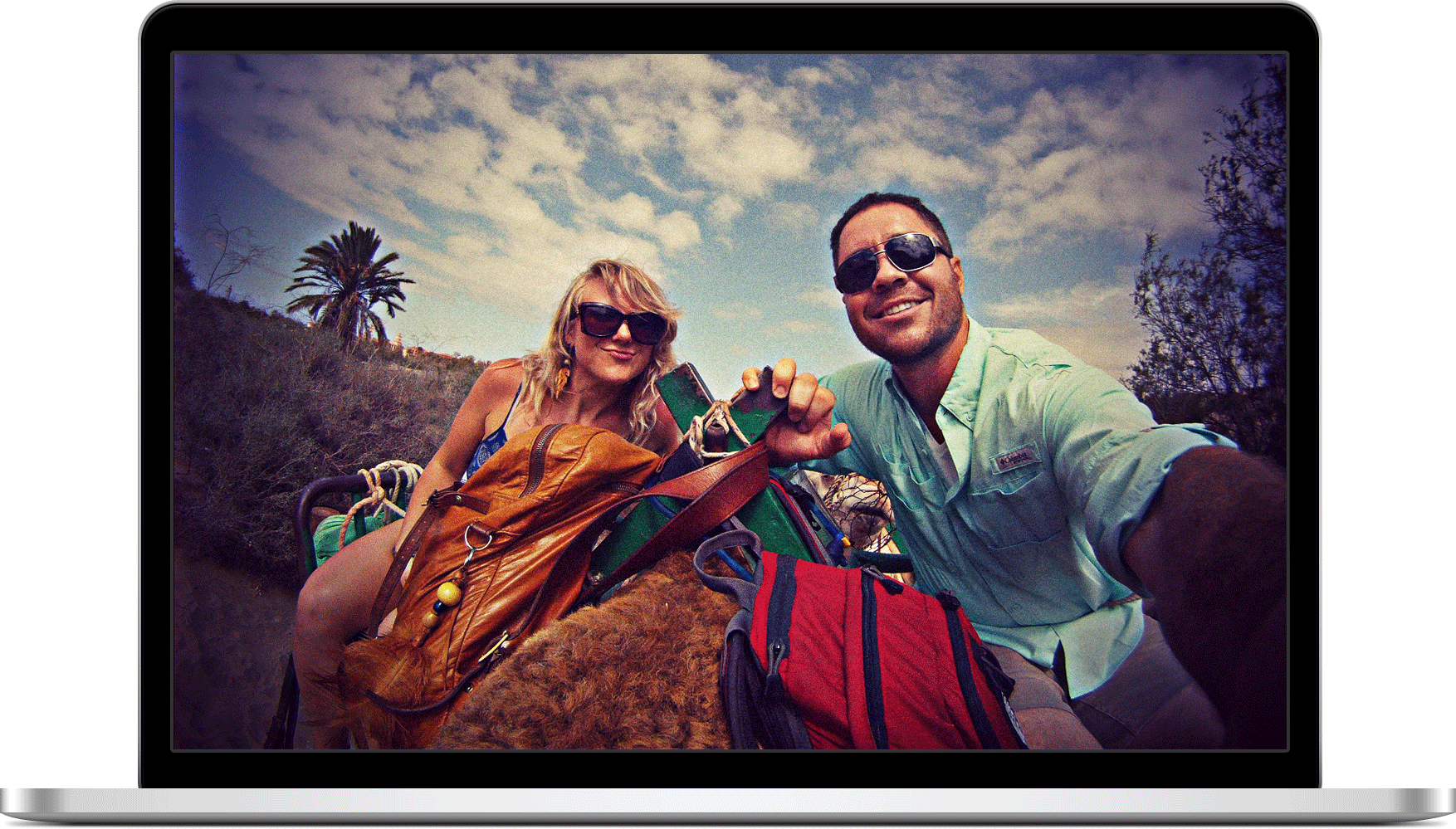 What does "Location Independent" mean?
This term "Location Independent" has started creeping up in the Digital Nomad world. Some say that Digital Nomads are the ones who can work from anywhere, but usually do so from an inexpensive standpoint. While, Location Independent people tend to NOT look at price tags because once you get to a certain point, price is irrelevant.
Global nomad is a term applied to people who are living a mobile and international lifestyle. Global nomads aim to live location-independently, seeking detachment from particular geographical locations and the idea of territorial belonging.
— Wikipedia
Read More on here on Could YOU Become Location Independent? Becoming a Location Independent person is something worth exploring! I cannot express how much freedom is felt by making the leap to become location independent!
What To Do To Prepare To BEcome A Digital Nomad
Ask Yourself These Preliminary Questions:
What is your idea of the life you want?
What style of work do you want to do? (Freelance, employed working remotely, start your own business)
What are you going to do to work towards setting up financial stability?
What's your ideal living situation by being location independent?
Erin and I did not know each other when we started our journeys to become Digital Nomads. Moreover, when our paths crossed for the first time, we quickly knew that we were both on the same course!
Once someone has the idea that they want to become a digital nomad, they are the only ones that can prevent it from actually happening, or bring it into reality. The actions we take on a daily basis are what sets the speed at which this dream can become a reality. There is a bit of preparation that goes into becoming a Digital Nomad, which is what this article is going to cover. Throughout, we'll also have links to other articles that go deeper into a particular topic.
Feel free to model what we are doing. We are completely transparent when it comes to what we are doing, what works, and what did not work.
Take notes from the lessons in this blog post, so as to skip past the chapters of struggle we went through so that you can implement the things that do work!
It doesn't take a brain scientist or a rocket surgeon to figure out How To Prepare For Absolute Location Independence, but it does take learning how to put it all together in a certain order so that it actually works!
What Are The Pros and Cons Of Being A Digital Nomad?
Now that Erin and I have been traveling full-time since April 2017, we've run into a list of pros and cons of being a digital nomad.
✅ Pro: We're our own boss (because we opted to go the online business route)
⛔️ Con: There's always something to do. Sometimes we look up from our laptops, 10 hours have passed and it is already night time.
✅ Pro: Traveling from place to place is so much fun (and we couldn't do this with our previous jobs as a Firefighter & Hairstylist)
⛔️ Con: If we don't stay on top of booking Airbnb's ahead of time, finding good places can be slim pickings.
✅ Pro: It's great owning our own business!
⛔️ Con: It took 10 months before we could start traveling full-time because we needed to start making money first.
✅ Pro: We get to go on adventures frequently.
⛔️ Con: Sometimes we just want to hang out because going on adventures all the time can wear us out!
✅ Pro: Digital Nomads can work from any WiFi connection.
⛔️ Con: WiFi connections are not all created equally, and some we've been on has been too slow to even check email! Yikes!
✅ Pro: We can use our phones as a hotspot to create our own WiFi connection.
⛔️ Con: Not all countries have SIM cards that will allow tethering your phone and laptop together.
✅ Pro: We're lovers who get to build our online business together! (We're on the same mission!)
⛔️ Con: Sometimes all we do is work and we forget how to relax together.
Everyone's pros and cons will be different based on what they are wanting in their lives.
How To BEcome A Digital Nomad With An Online Business
There are probably a million ways to earn an independent living so as to not be anchored down in one place. Here's the refined route we implemented to become a digital nomad.
The reason I say "refined route" is because there were some months that we spent researching what to do to become a digital nomad, and not taking action on anything. Therefore, we want to guide people through those fuzzy stages with this actionable guide so hopefully more people can create their online business and streams of income, quicker. Make sense?
Great! Let's get into the juicy details!
Identify Your Strengths, Skills & Passions
Back when we were diving into the idea of becoming a digital nomad, we didn't start with this step of identifying what we enjoy, but we should have.
In this step, identify what it is that we like as a human. It makes no sense to force an idea just because someone else is making it profitable. If there's no passion for a project, then staying power will not be there either.
Create A List Of These Questions:
What are your strengths?
What are the areas you want to grow?
Do you currently have any skills?
What are the things you are passionate about?
What impact would you like to make in just a few people's lives (or at a global level)
Erin was a hairstylist and I was a firefighter when we had the idea that traveling full-time was something that we wanted to make a reality. Even though our skills were not "web developer" or "graphic designer" we knew that if we wanted to make this work, that we would have to be open to learning and growing.
If you don't have any online skills yet, don't worry! Most people don't when they start working towards the path of becoming location independent. We'll guide you through how to turn your skills into an income online.
Here's an example. 
If you enjoy organic gardening, there's plenty of businesses online that talk about that subject. Organic gardeners and permaculture designers use YouTube, their blog, website, and online membership portal to create content that educates, entertains, and inspires people to learn organic gardening, which positively influences the world in an eco-friendly manner.
Some of their content is to build the "know, love, trust" factor, while other parts of their content, such as their eCourses, are available for purchase. Later in this article, we'll talk more about eCourses and how to create income online using them.
Take Action!
For this section on identifying your strengths, skills, and passions, write out a list of the questions above. Get clear on what you already have within yourself because there's a way to see how many people are looking per month for what you already know.
Digital Nomad Ideas To Earn Income Online
Admittedly, the first time I saw someone post on social media the classic picture of them working in a recliner on the beach with their laptop and claiming "I work from the beach" my ears were perked.
How could this be?
Combining the elements of sand, wind, humid air, and the heat from the sun with a not-water-resistant laptop sounds irresponsible (if you value your electronics).
Come to find out, that claim is more to dramatize that they COULD work from anywhere.
The question then becomes, what are these digital nomads doing to earn income?
If you've been researching ways digital nomads earn income, you've probably heard that earning something called "multiple streams of income" is common amongst the community. But what does that even mean?
Multiple Streams Of Income Definition
Multiple streams of income mean that you have money coming in from multiple sources. If one source dries up or is eliminated, there are more sources still flowing in. Creating multiple streams provides stability and peace of mind in Digital Nomads because a person gets away from the traditional employment style of income where people rely on one source of income, and when that fails, they have nothing.
– Brian Garcia
Ultimately, having multiple streams of income solidifies a digital nomad's financial situation. Savvy digital nomads know that multiple streams of income is essential for peace of mind and to create a mobile empire. There are several ways to create multiple streams of income.
To help you with your ideas, here are the ways we earn multiple streams of income with BE Adventure Partners:
eCourses we produce
Affiliate Products & Services
Google AdSense on the Blog
Ads Management for clients
Videography & film production for clients
Website development for clients
SEO (search engine optimization) for clients
Patreon (this one is new as of July 2019, so we'll see how this goes!)
Other digital nomad ideas for making money online with a side-hustle:
Work as a freelancer
See if your employer will allow you to work remotely
Teach English Online (or other foreign languages)
Destination Photographer or Videographer
Sell stock photography & videography
Graphic designer
Voiceover artist
Video or audio transcriptionist
Notice that all of the options above have nothing or little to do with physical products. There's a specific reason for positioning the lifestyle in this way. If someone was to sell a physical product that they created, often there are things like warehouse space, area for assembly, parts cabinets, and shipping considerations.
When creating a digital nomad lifestyle that is 100% online, we've found that providing either a digital service or digital products similar to eCourses, PDF downloads, eBooks, audiobooks, and videos may be advantageous. As a result, there's no warehousing physical products, shipping logistics, or having to receive a returned product because everything produced is digital.
Another option is dropshipping. We're not going to cover this because that's its own animal. People that we've talked with about starting a dropshipping store say that its pretty difficult to get started. We're here to show you what we did, and that's sticking to digital products & services (we want to make this easier on you!)
Take Action:
Get creative and write out a list of your digital nomad ideas on how you could earn income online. What skills do you currently have & what do you enjoy doing? The intersection between your interests, your experience, and what others value. If there's something you want to learn to boost your skills, that can be included in your abilities too because we're constantly learning and growing!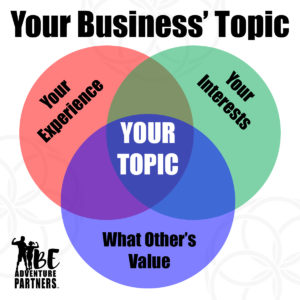 Learning & Developing Digital Nomad Skills
It doesn't take a techy genius to be a digital nomad. However, having a solid set of skills and being open to learning new skills will be a benefit. Luckily, in today's day and age, digital nomad skills can be learned online (quite fitting, huh?) Therefore, going to University is not a requirement, in most cases.
BEing a digital nomad means that working online in some capacity is essential to earning income abroad. Depending on what ways people are earning income will dictate which skills are needed.
For example, if you opt to be a digital nomad who is a graphic designer, you'll probably want to know how to use the suite of Adobe CC programs like Photoshop, Illustrator, and InDesign, just to name a few.
Another example would be if you want to become a digital nomad who is a workout instructor, you may be more interested in learning videography & video editing in Adobe Premiere Pro CC to launch a YouTube Channel.
Regardless, in both scenarios of digital nomads who are a graphic designer vs a workout instructor, it would be beneficial to know how to launch a website, a blog, or even a membership portal as another stream of income.
In addition, it would be highly advantageous to learn how to market your skills using social media, direct response advertising, Facebook Ads, Google Ads, and content creation designed to attract a specific type of customer or client.
Below is a list of skills we've developed to become digital nomads:
Openness to learn
Creating a brand identity
Storytelling skills
Target market identification
Audience development
Website design & development
Membership Site creation
Graphic design
Email list building
Photography
Digital image manipulation
Videography
Video Editing
Writing skills
Time management
Digital organization & file management
There are more skills, but this list should get you started!
Now I know what you're probably thinking, "Holy smokes! You two know how to perform all these skills?"
Short answer, "Yep."
Keep in mind that all of these skills we did not learn overnight and this is why we said at the beginning that being a digital nomad is not for everyone. The digital nomad lifestyle is for people who truly want a diverse life with the freedom to go, be, do and have anything they want around the globe.
It takes work to get to this point and I can guarantee you that it's worth it!
Take Action!
For this section, write down a list of the skills you currently have mastered and a list of ones you want to develop. By writing out a list, you'll start creating a guide for setting goals. To accomplish big things, it takes small consistent action. Some of those actions will be learning new things, which is exciting!
As you continue reading this Ultimate Actionable Guide, you'll start to see how each of these pieces fit together. As a result, you'll further understand which pieces you'll want to incorporate in your business online to become a digital nomad because it's modular.
Identify Your Audience Niche Within The Marketplace
One day I received a message on Facebook from a lady (we'll call her Yolanda) who said that she had stumbled across the best product ever and said I had to check it out.
To humor Yolanda, I asked, "Wow! Sounds pretty awesome! What is it?"
She replied, "This product is for anyone with skin! It's an anti-aging cream that completely eliminates wrinkles."
"Oh really! It's good for ANYONE with skin?" I responded, "Is it good for babies too? They have skin."
"No, silly. It's for older people." She said."
This true story goes to show that not everyone is in your niche.
If you're trying to sell to everyone, you're speaking to no one.
Let's identify your market niche. Your niche will be a specific type of person who finds benefit in what you offer or what you plan on offering.
Write out a list identifying a few things about your audience/customer/client:
What do they want?
What pains, problems & questions do they have?
What are you offering that could help them?
What transformation will they experience by using your product/service?
What are their interests?
See how we're getting specific on WHO this person in your target market is? By narrowing down our focus, we're able to create content around that customer avatar. As a result, creating content will be easier along with offering only products and services that truly benefit your target audience.
Take Action!
Now that we've started to question WHO we are speaking to, write out that list above and answer the questions so that you don't end up like Yolanda trying to sell anti-aging cream to anyone with skin.
Develop Your Brand Identity
Brand Identity refers to the look and feel of your business. When someone learns of your brand, without having to do research, right off your homepage or social media channels, they will know what you stand for and if they are in the right place.
It's normal to go through growth phases where dialing in what people see as the brand's identity. If we were to do it all over again, we would have started with the questions from the section before this one on target audience identification.
When we started BE Adventure Partners back in June 2016, originally it was a blog to document our love story. We didn't have anything to "sell" per se and learned about affiliate products & services we could link to in our content.
We soon learned that it would be possible to transform BE Adventure Partners into an actual business that had its own products & services. After that and several iterations later, we shifted from our blog being about just our story to also teaching how to put together the modular components of an online business.
The result was revamping the homepage several times with different calls to action that focused on who our target audience was at that time.
Components of Brand Identity:
Brand message & mission (What impact does the brand want to make?)
What does the brand stand for?
What's the business's name?
Logo
Color scheme
Font face
Design elements
A common pitfall we ran into, which we've noticed is a common theme when digital nomads are creating a business online, is that we want things to be perfect!
Being perfect can hold people back from making an impact. Funny thing is that imperfection brings a human element to the table. Life has evolved into a highly social environment and brands that have some imperfections tend to do very well because it shows that they are run by real humans.
"You don't have to be great to get started, but you have to get started to be great."
– Les Brown
Both Erin and I live by that quote. When people convince themselves that they are not good enough, or that they "couldn't" do something, it causes a mental paralysis. Years later, they realize that they could have been building their business online block by block. As it's being built, later it can be tweaked and refined as we learn how we can best serve our audience.
It's OK not to be perfect! We're still not and we're ok with that because the bigger positive impact is more important than perfection.
Something to keep in mind as you're developing your brand identity is that the name of the business should not already be in use, be copyrighted, or trademarked. When we started BE Adventure Partners, we went into research mode to make sure our proposed name was in the clear.
Things To Consider When Picking A Name:
Is the proposed business name already in use by another company?
Is the proposed business name copyrighted?
Is the proposed business name trademarked?
Is the proposed business name already in use on social media business pages?
If the answer to any of the above is YES, you may reconsider the name or find an alternative.
How To Check Your Business Name Idea On Social Media
To check the name on Social Media, it's pretty simple to use one of the many free services you can find by Googling "Social Media Name Check." There's several available, and they all do similar things, so go check them out!
How To Check Copyright Status Of Proposed Business Name Idea
To check to see if the name is copyrighted, go to the U.S. Copyright Office online and do research to see if the name is available.
How To Check If Your Proposed Business Name Idea Has A Trademark
Next up is checking to see if the name has been trademarked. You can search by visiting the United States Patent and Trademark Office online
Another option is to hire a business attorney to do this research for you. The benefit of hiring an attorney is that they can file for your business entity, and advise if your specific situation requires official registered copyright or trademark, or any other service marks that your situation dictates.
Hiring an attorney is the route we went and it was well worth the money for the peace of mind they provide.
Take Action!
It's decision time! Write out the list from above and start brainstorming how you want your brand to look. Don't worry if it's not perfect because you need something in place to start working towards building your online business.
Build Your Blog, Website & Membership Portal
The excitement wells up within us immediately as we have the idea that we want to start a business online and become a digital nomad! If you're like us, you probably went straight to Bluehost to grab your domain name for your website.
Hold your horses, partner! We generally recommend waiting on buying website domain names until after getting clear on the business idea. The reason being is that some businesses should have a domain name that matches what they are doing, which helps with online searches.
While other businesses do not rely on the name of the business being part of the search and discovery experience, which is also fine.
If you've followed along, you're now in the position to buy your domain name. We advise doing this through Bluehost as their customer service is excellent, and the way they host websites is first-class.
There are a couple of ways to go about building a website and depending on what you're wanting to do, one may be more advantageous than another.
First off, currently it no longer takes a website programmer to build a website. With the advent of drag-and-drop website builders, coding for normal people like us is not required. What is required is learning how the drag-and-drop editors work, as they are not all created equally. For this article, we'll focus on what we use, as it's been the easiest to figure out and is designed to grow with your online business.
The options for websites are split up into what your goal is for the website. If you're wanting to build a website that you can create a blog and monetize with affiliate links, then we would advise going with WordPress and using Elegant Theme's Divi Theme. However, if you're wanting to create a website that you can sell eCourses you create, the easiest way to build a membership site is with Kajabi.
We're actually using both ways, and here's why.
When we started BE Adventure Partners, we were blogging, solely referring affiliated products and services. About 150 blog posts in, we decided that we wanted to create eCourses because people were asking us how we set up our online business. Considering we didn't want to migrate 150 blog posts from WordPress, we decided to just use WordPress for blogging, and use Kajabi to host the eCourses.
Something to consider also is that online website platforms are usually created with a specific superpower. In the case of WordPress, it was created for bloggers and Kajabi was created for online courses. If we were to do it all over again, we would use WordPress for our blog and Kajabi for our eCourse portal because both excel in the areas in which they were created.
Take Action
Decide which direction you want to build your business online as a digital nomad. Are you leaning towards building a blog, and being an affiliate of various products and services? Or are you edging towards creating your own eCourses around topics you already know about or have an interest in teaching?
Magnetically Attract Your Ideal Audience
Gone are the days of pitching products and services as being an effective form of sales. Yes, there has to be a pitch at some point, but starting off the conversation as a pitch is not only undesirable, it repels people, often preventing you from providing your offer.
The question now turns to, how do digital nomads magnetically attract the perfect audience who wants to buy what they offer?
BE Helpful
BE Entertaining
BE Educating
BE Inspiring
Considering the world has turned into a social environment, connecting people to your brand is now within grasps of anyone with a laptop and smartphone.
Building an audience around the impact you want to make is powerful. When people are searching on Google, they are asking questions.
The top Google Search questions begin with phrases like:
How to…
Why do…
What is…
When is…
How many…
What happens is when people go to Google and type in their question, Google serves the most relevant results based on that individual's previous search history mixed with the top ranking websites that other people have found useful. The way Google does this is proprietary, which means no one really knows all the factors involved, but this is the non-techy gist of how it works.
Besides Google providing relevant results, YouTube does the same thing but serves up videos instead of web pages. When the videos that are the most relevant are displayed, people will watch them, subscribe to the creator's channel and even hit the bell notification so they are notified when that creator publishes new content.
The websites & YouTube channels that perform the best are the most helpful and provide a great UX (user experience) for the audience. By creating a good UX with helpful information, this builds the "know, love, trust" factor with your audience, which creates a magnetic bond
People are drawn to clarity and when your website, YouTube videos are clear and provide answers to people's questions, relievers to their pain and solutions to their problems, the next natural course of action is for them to buy what you are offering. It's all about building the relationship so that people know you, love you, and trust you enough to buy from you.
It doesn't take a million people following you to earn a six-figure income. It only takes 1,000 true fans. These are the thousand people who are willing to spend $100 a year for something you offer. Talk about brand loyalty for just under 27 cents a day!
Take Action!
The next step is to start researching what questions, problems, and pains people have in your particular niche. What kind of content could you create that would help them? Would you publish it on YouTube and your Blog? Could you syndicate those two pieces of content to your Facebook Business Page, Pinterest, Twitter, and Instagram channels?
How To Know It Is Time To Go Location Independent
Knowing when is the perfect time to pull the plug and go full-time as a location independent digital nomad can be quite perplexing. But don't worry, we'll go through some things to consider on how to know when is the right time for you to make the leap.
There are several factors that play into going full-time as a digital nomad. Some people can safely make that transition sooner than others. However, a disclaimer on when is a good time to go full-time digital nomad: Everyone's situation and results are different. The location independent lifestyle may not be a fit for everyone.
The most important factor on when is a good time to take the leap and go full-time as a location independent digital nomad is to look at your financial situation.
Finances are what allows us to travel or keeps us from being able to travel.
I can remember when we were first deciding on whether it was time for me to quit the Fire Department and go full-time as digital nomads. It was stressful to think that I would be leaving a career to pursue something that provided more satisfaction in my life. Being a firefighter was super stressful. Between the terrible tragedies I had to experience on a day-to-day basis, to waking up at odd hours throughout the night, to putting up with some firefighter co-workers who were less than desirable to be around, life as a "hero" wasn't what their recruiting painted it to be.
Erin had already quit her job as a hairstylist prematurely two years before and was cutting hair on the side to make some extra cash. She had some money saved up, so she could float for a bit at that time.
The decision to take the leap was made ten months after we started our brand, BE Adventure Partners. We had to make sure all of our ducks were in a row when it came to our finances.
Below are a few things we considered and started doing before pulling the plug.
Digital Nomad Financial Checklist
Decide Monthly Budget
Have you set up your business online or established streams of income?
Start Selling Stuff
Eliminate Unnecessary Expenses
Besides being financially sound to be able to float for a couple of years while we grew our business, we also had travel considerations to make.
Travel Checklist
Make sure your passport is current
Pick a climate
Find places to stay
The decision to go full-time location independent digital nomad made sense as soon as we had income coming in from our blog. At that time, we didn't have as many streams of income coming in as we do now. Originally, our decision was based on the proof that our website was making money from affiliate income, even while we slept. If you haven't experienced it before, waking up in the morning to see an email notification stating a commission was earned is exhilarating, and reason to dance around like no one is looking!
What's even more exciting is seeing a la carte eCourse sales and people enrolling in the Tribe while we are out on adventures once we created our Tribe Membership Portal. This is more exciting because the eCourses we created for the Tribe is something we made to positively impact people who are members. Also, the sales are not earning a small percentage "commission" from an affiliate link. When each sale is made, it's nearly all profit (minus credit card transaction fees & website fees, which is minimal compared to warehousing & logistics for physical products).
We teach in the Tribe how to set up your own knowledge commerce business. This style of business is eCourses & digital products created from your knowledge, skills, and passions.
Becoming a digital nomad is something that is within the grasp of normal people, like us, who have the passion and drive to make a positive impact in the world. Because you have read this far in this article, that means you've got that spark within you to make it happen! We're cheering for you!
Take Action
In this segment, the best action you can take is to make a list of all your expenses. What can you eliminate? Do you have your business set up online and is it creating any revenue?
If you do have a business online and it's not generating any revenue yet, wait until you start generating enough revenue to afford traveling -OR- if your online business is generating a little bit of revenue and you have enough saved up to float you for a couple of years with the supplemental income from the business, then it might be a good time to go full-time.
For our surefire recommendation of determining if it is the right time to go full-time, that answer is to wait until you're earning enough income from your online business to travel full-time.
Where Do Digital Nomads Do Work?
Oh the places you will go to adventure, explore and live. The idea of "work" is often viewed as a laborious one. In society, we view work as something we HAVE to do to get by. When the tables are turned in a direction that the idea of work can be enjoyable, the focus is now on what positive impact are we making vs having to go to this place just so we can get by.
What's fantastic is that digital nomads can work from nearly anywhere around the globe. At least, there's variations of work that could be accomplished everywhere.
I view the work that Erin and I do as a positive one, helping others get to they want to be in life by unlocking the mysteries of online business that took us years to figure out, refine, and make profitable. If we're able to help you get to where you want to go faster, our efforts can be viewed as a success.
A common misconception is that digital nomads need WiFi to do work. Yes, WiFi is needed for the online portion of business. However, when we're out filming a video project for YouTube, or writing a blog post from a casita on an island, WiFi is not necessary, but we're still productive. Like right now, we're on Bonaire sitting outside under the cabana. Erin is editing a video on Adobe Premiere Pro CC (not online), and I'm updating this blog post you're reading right now (also offline, because I'm using Google Docs Offline as part of our G Suite business account).
The question is, where do YOU want to work as a digital nomad?
Here's a list of places we've done work:
Cafes
Coffee Shops
Airbnbs
Co-working spaces
At the airport
On the train
In a plane
Anywhere with a WiFi Connection
Hotspot from your phone
Middle of the jungle
In the ocean swimming with sea lions
The list goes on…
The idea of becoming a digital nomad is to open up the horizons on WHERE we can be, because now we're able to accomplish our business tasks no matter where we are.
A few days ago, one of our clients called us saying, "Whatever you did to my website, THANK YOU! People are saying they found my services by searching on Google."
That client is in Canada and we are on the little island of Bonaire when that call came in.
By honing your skills in whatever area you want to do digital nomad work, you'll be surprised at what is possible to do remotely.
Take Action!
Make a list of places you enjoy being and think of how you could do work from those locations. Keep in mind that we can't do everything from every location, which is why we segment our days to do what we can from where we are. You'll be surprised at what's possible to accomplish offline and then when you find a WiFi connection, finishing the online portion takes less time.
One last example of working from anywhere is that let's say you build websites. Even though you may need the internet to configure & publish web pages and blog posts, it's possible to write all the headlines and copy for those pages offline, in a park or on the side of a mountain with a killer view. It's all about segmenting the day.
How Much Does It Cost To BEcome A Digital Nomad?
When it comes to any lifestyle, there are costs for everything, right? Costs include things like rent, gas for the commute, insurance, phone bill, food, etc. When it comes to the costs of being a digital nomad, sometimes the costs can be a bit different because it's a different lifestyle.
First, we have to segment the digital nomad costs into two groups. There's living costs & online business costs.
Living costs include things like:
Rent
Meals
Phone bill
Transportation
Experiences
Online Business costs can include:
Laptop
SmartPhone
DSLR Camera
GoPro
Photo & Video Editing Software
Domain/Hosting
Business Entity Setup (LLC, Inc, Partnership, etc…)
Royalty-Free Music for videos
Travel Expenses (flights, lodging, food)
Digital nomads usually have overlap when it comes to expenses because some of the stuff used for business also has personal use attributed to it.
Something to think about is that not all of the online business expenses I listed are required because online business is modular. And online business is not as expensive as starting a franchise, which often holds a hefty franchise buy-in fee.
Because creating a business online costs less to start, it is more accessible and desirable to normal people, like Erin and I, wanting to get started.
At a minimum, a digital nomad needs the following items:
Laptops are not all created equal, which is why we went with a high-end, fully-loaded 15" MacBook Pro. We wanted to be able to edit photos and videos, along with creating websites from one computer.
As for smartphones, we opted to each get an iPhone 7 Plus. At the time, they were the newest iPhone on the market and had the best camera, which captures both photos and videos.
Right out of the gate, we had invested around $3,000 each for the MacBook and $1,200 each for our iPhone giving us a total of just under $5,000 USD for our devices.
At first, having devices that are expensive we both had classic sticker shock at how much we had to invest to even begin. I bought my MacBook in 2016 and iPhone in 2018. So far, the MacBook has been wonderful and if we were to divide out the days of use by how much it cost, we'd be looking at $2.71 USD per day (so far… time is still ticking causing the price per day to go lower and lower!)
This just goes to show that if you take care of your equipment (not edit videos on the beach) then they will probably last you, making it a great investment.
I could go into great detail on our expenses, but I've already listed everything we use, and every business configuration is different, meaning some configurations may be less costly than other setups.
Take Action!
This section's action item is to calculate what your expenses will be by creating an itemized list. Here's how to calculate how much it will cost to be a digital nomad.
Make a list of the following costs:
The technology you'll need (phone, laptop, cameras, devices, etc.)
Business expenses (software, website domain & hosting, subscriptions, services, legal, accounting, etc.)
Travel & living expenses (flights, accommodations, meals, etc.)
Once you have created a list of your expenses, you can add them up and see how much it costs to be a digital nomad. Keep in mind that some expenses are one-time, annual, or monthly expenses. Be sure to account for these expenses because you probably won't be dishing out thousands of dollars on new MacBooks every month, but a low-cost phone bill will probably be a monthly occurrence, make sense?
Is Becoming A Digital Nomad For You?
If you read this far, give yourself a high-five for being committed to learning about our first-hand experience of becoming a digital nomad. We know that becoming a digital nomad is not for everyone. Depending on your background, you may come to the plate with more experience in digital nomad skills than someone else.
I was a Firefighter in Austin, Texas before becoming a digital nomad. However, I did graduate from Texas State University with a Bachelor of Science in Digital & Photographic Imaging. So I did have some experience with photography but zero experience with videography. Soon out of University, I had a job at an advertising agency as a digital asset manager & corporate photographer. However, I had no experience with WordPress and had no clue what knowledge commerce is or that it is possible for anyone to put together an eCourse. After being a Firefighter for 9 years, I realized that I was meant to do more in life and make a bigger positive impact in the world. That's when the idea to create my own digital nomad lifestyle began.
And then I met Erin online. We were both members of a marketing group on Facebook when she was asking questions in there about her WordPress blog. Since I had a little experience and knew the answer to her question, I went ahead and answered it. That's when we started chatting. Come to find out, Erin was a hairstylist for 11 years in Toronto, Ontario. She had far less experience than I had with anything online related.
The common denominator between the two of us is that we both saw the digital nomad lifestyle as alluring. To experience the freedom it could offer seemed like a possibility that even us two blue-collar workers could achieve.
Within 10 months of us starting our brand, BE Adventure Partners, I quit the fire department, she put down her haircutting scissors, and we started to travel full-time.
I'm not trying to impress you, but impress upon you that if you believe it is possible, regardless of your background… It is possible to live the digital nomad lifestyle.
After over three years of travel, I do have to say that for Erin and I, it is totally worth stepping out of our comfort zones, selling everything, learn new skills, and quit our jobs to live a life most only dream about.
Now it is your turn. Ask yourself the question, "Do I have what it takes to become a digital nomad?"
The only one who can answer that question is you.
However, we want to say that if you need help along your journey, we have eCourses to guide you through putting the pieces together in an order that makes sense. Tribe members also get access to our private support group where they can get their questions answered daily, and even attend our LIVE video calls.
Take Action!
Take a poll with yourself and see if the following list is something you can live with. If it is, then being a digital nomad is for you.
What The Digital Nomad Lifestyle Has Allowed Us To Do:
BE together!
Travel to exotic places around the world
Wake up when we're done sleeping each day
Live healthier
Work harder on our business than any other job as an employee
Feel the gratification of working on our business instead of someone else's
Learn new skills
Taste cuisines from across the globe
Get to know ourselves more
Make a positive impact in others lives
BE open to how other cultures live
Expanded our purpose & how we want to contribute
Know what we like and don't like
Learn new languages
Experience different modes of transportation
Become more flexible with life
Action Steps!
By now, you are ready to make a change in your business or start developing new business. Your ideas only go as far as the energy YOU put into them.
Your Next Steps Start With ACTION!
You are now in a space to start learning, applying, testing, and tweaking your business building actions.
Everyone is at a different phase in their business development. Some have a business and are wanting more favorable results. While others are just starting at the beginning with an idea and are ready to build upon it!
Regardless of what phase in a business YOU are in, YOU must DO something to either BEGIN NOW or Start Learning More so that you can build a more powerful business, which then allows you to achieve your Vision!
Let's Begin!
Start Learning To Build A Business Online Around Your – Free On-Demand Video Training
OR Attend one of our next LIVE Campfire Q+A. BEcome a Tribe Member to get access to that along with our entire eCourse Library
In Conclusion…
What you have learned here is just the beginning of YOUR learning and implementation to your business or building upon what you already have started! As time goes, marketing strategies, social media platforms, and search engine algorithms change.
Both Erin and I, here at BE Adventure Partners, stay in front of the constant evolution of online marketing and online business development. As new methods emerge, or as we develop new strategies that produce favorable results, we constantly update the information, courses, and resources we recommend. So follow us to stay current!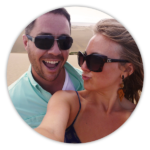 Hey, we're Brian + Erin. Currently, we're workin' on our bug out bus. Lucky the proverbial $hit hadn't hit the fan yet when we picked up this 40-foot beauty in Phoenix AZ and drove it up to Canada to convert it. Hopefully, we all still have time...
Honestly, this bus conversion has been the only sane thing in this insane world lately. We can't tell you how good it feels to BE working on something that lights our souls up and has such potential for a life that is entwined with nature, love, and happiness.
Our main goal is to inspire people to get off-grid and become self-reliant. We are well on our way and are super excited to talk about solutions with others who are shooting for a similar way of living.
Did This Blog Post Help You? If so, we would greatly appreciate it if you comment below and share it with a friend.

Check out our must-read articles about Starting Online Business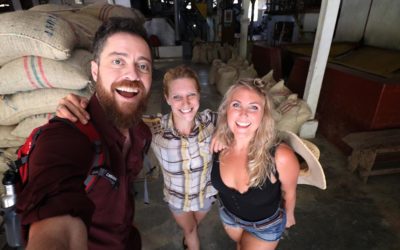 Borrow business secrets from a 126 year old coffee farm, and see how their simple business...
read more

BE Adventure Partners guides people in making money online. Earn an independent living from your knowledge, skills & passions. Become self-reliant. Live a smart & simple life on your terms.