How To Start A T-Shirt Business Online In 24 Hours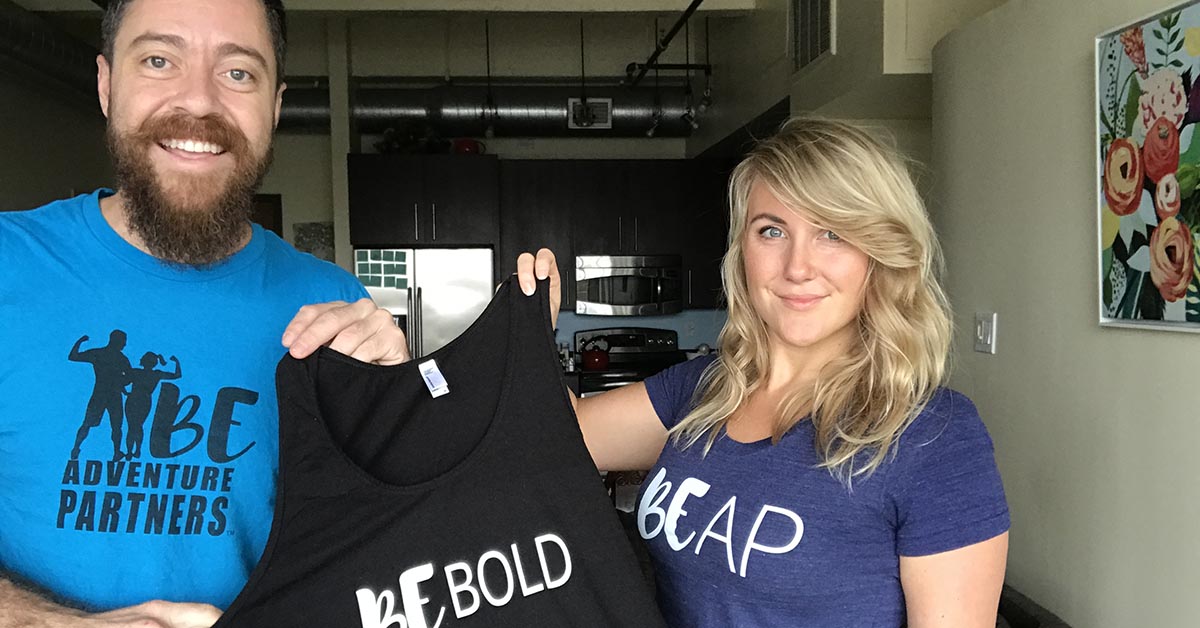 You got a good idea & want to know How To Start A T-Shirt Business Online In 24 Hours. Guess What? It's totally possible to start a t-shirt business from any WiFi connection without having to hold inventory!
What would it feel like to create a t-shirt business online without having to process orders, carry inventory, or package orders, all while traveling the world?
How would you feel knowing that the t-shirt business online you create could give you more time to spend with your loved ones, family, and friends without having to beg your boss for more time off from work?
What would THAT be worth to you?
We're going to show you exactly how we launched our t-shirt business online while traveling the world, not having to worry about printing the shirts or even shipping. Best of all… We're going to give you the step-by-step approach so that you will know exactly what you need to do in order!
How To Start A T-Shirt Business? Get A Plan!
You always gotta start with a plan! That's what we did when we launched our T-Shirt business. Our business is primarily knowledge commerce, but we had requests from people for branded t-shirts because our message, "Love Deeper, Travel Broader, Live An Extraordinary Life" is inspirational & empowers you to create your real business online.
Our biggest question was simply how to start a t-shirt business? What needed to be done? We had never done it before… do we need some special skills? So what did we do? We dug in, Googled "How To Start A T-Shirt Business" and found a ton of resources.
After comparing what others were doing, we came up with a game plan that would work for us. The criteria for us to actually get this launched was very specific:
It had to be something that we did NOT have to carry inventory
The prints must be high quality
The t-shirts had to be super comfy
It must be completely hands-off after we built the site
We cannot be a cog in the whole printing, fulfillment, and shipping process
The t-shirts must be something people would love to wear on adventures
Here's the whole process in a nutshell, and it very well could be completed within an afternoon, or 24 hours.
1. T-Shirt Design Idea
Start with your target audience in mind. What do they like? What imagery do they wear already?
Do a little research on the front end, and you'll be able to bring your creative ideas to the market pretty quick.
We used Photoshop to create our designs because we already knew how to use the program. If you have never used a design program before, you can always reach out to graphic artists. Describe to them what you are wanting to create, along with the finished size and format you need for production.
2. Company Name & Website Address
Quite often, you have a design idea before you think of making it a company! Time to think up what your company name will be.
When thinking up names, make it memorable, easy to say, and catchy!
Once you have a few ideas, head over to GoDaddy and search your first name choice to see if it is available. Most of the time, you could get a good deal on a .com domain name for 99 cents.
We advise getting the .com version of the name because this is the most common ending to domain names online.
3. Select Your eCommerce Platform
Picking your eCommerce platform is VERY important. The reason being is that you want something that is easy to put together, easy to integrate with your printing company, and it must allow complete automation once setup.
There are quite a few different platforms to choose from, and they all have pros & cons. We ended up going with Shopify because it is the leader in eCommerce platforms around the globe. It also integrates with more payment gateways and merchants than ANY other platform.
Another perk is that when you are ready to scale your business to carry more products or even accept payments for services, you can easily add in other merchants so that you can do drop shipping, or even sell products out of your house.
However, if you are wanting to keep this completely location independent, you're going to choose to integrate merchants who take care of EVERYTHING for you. The only thing you have to do is set up your store with products and integrate your merchants. This equates to giving you Time Freedom!

4. Pick Your Printing Company
Next, selecting your printing company is important! There are two ways to get your t-shirts printed. You can either have them screen printed, or you can do print on demand (aka DTG, or Direct To Garment).
If you choose to go the screen printing route, often, you have to hold inventory because you have to print a big batch of t-shirts at a time.
With Direct To Garment printing, as an order is submitted to the printer, the blank shirt is pulled, and they put it into the machine and print one off.
We ended up using Amplifier because they have great customer service, they offer quality t-shirts, and the integration into Shopify took a whole 1 minute (or less) to connect!
Best of all… It's 100% hands off!
After setting up your Shopify store & integrating Amplifier, any time an order comes in, you get a satisfying notification, and Amplifier gets to work! They print, pack, and ship your orders FOR YOU!
Learning how to start a t-shirt business online is definitely on our list of Location Independent Business Models!
5. Payment gateway
You want to BE paid, right? Shopify has an easy to use payment gateway that just works. You simply hook up your bank account to it, and it deposits cash to your account as you get orders.
Brilliant!
You can accept all sorts of payments from credit cards, to PayPal, and even Bitcoin with Coinbase!
What To Expect For T-Shirt Business Profit
This all depends on who you go with to print your shirts. You could make as much or as little as you want.
What we did was go to other companies that offer t-shirts, and see what manufacturer made the shirt, how much THEY were selling their shirts for, and reverse engineering the potential profit THEY were making.
Now keep in mind, that they probably make a HUGE profit because they print a gazillion shirts, and hold inventory. You, however, do not wish to warehouse t-shirts (because you are wanting the laptop lifestyle, and living location independent, right?)
By utilizing print-on-demand, Direct To Garment printing, you can easily earn $10-20 per shirt. Play with your profit margin, and see what your target audience is willing to pay.
I can remember that when we started the t-shirt shop on our site, we asked the printer what we should charge, and they said,
"Shoot! Charge $20 bucks over cost! These are high-quality t-shirts & print job! But definitely look at other people selling shirts in the market to get an idea of what t-shirts are selling for."
By tweaking the pricing, you could easily charge "free shipping over $75 to anywhere in the US" or even offer discount codes for promotional purposes.
Regardless of how much you charge, be sure to make notes on what you are charging, if you offer free shipping, and if you are offering a discount code. Add it all up, subtract the "discounts" and make sure you stay in the positive!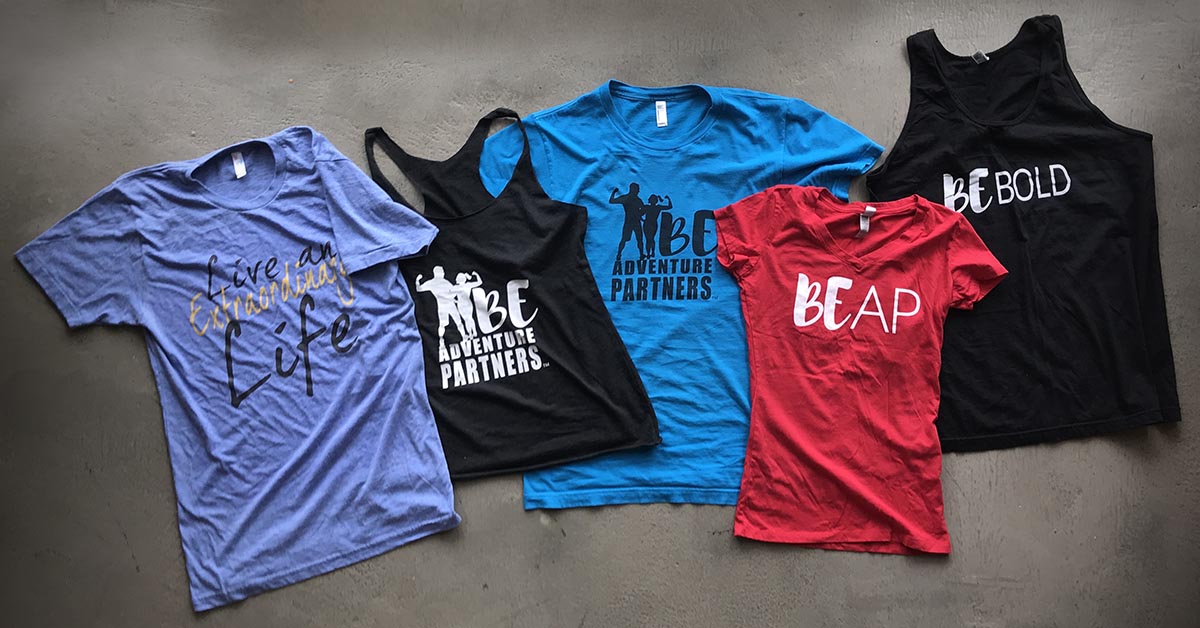 6. Time to Launch!
How do you know when to launch your store to the world wide web? Very simple! Answer these questions with a BIG checkmark:
✓ Did I create at least one t-shirt design?
✓ Did I create my business name and buy the domain name from GoDaddy?
✓ Did I create my Shopify Store?
✓ Did I integrate my t-shirt printer, Amplifier, to Shopify?
✓ Did I setup all my settings in Shopify to include accepting payments? Bitcoin?
If you have a BIG checkmark on EACH of those items, it's time to remove the password protected page from your Shopify Store & start promoting!
7. Learn To Market Your Business
There's a well-known statistic that 90% of new businesses fail in the first 5 years.
How do you become the 10% of businesses that SUCCEED in their first 5 years (or even first 5 months!)?
The one thing that many new companies do not even think of doing is to learn Attraction Marketing.
You want to attract your perfect customer or client TO you.
Gone are the days of being the door-to-door salesman, or just putting up a website and people buy from you because you are the ONLY website that offers t-shirts (or anything, really).
To become part of the 10%, simply learn and apply attraction marketing to your business.
Doing this will cause you to stand out from the crowd, and create a community of loyal followers who buy you're your t-shirts (and any other products or services you may offer!)
To learn attraction marketing, simply BEcome a Tribe Member & follow our online courses. This way you know that you are learning how to market your business from business owners actually doing it. This is exactly what we did when we started to learn to market.
You're either going to spend TIME trying to figure out how to get your business up and running – OR – you'll spend a little money learning, implementing & modeling others who have already created what you are wanting.
The latter is exactly how to become part of the 10% who succeed in business.
Not to say that you cannot figure it out for yourself… But if I were to do it all over again, I wouldn't have wanted to struggle for 3+ years until I finally figured out that I should take the training courses to save time, and get in profit faster!
Feel free to reach out anytime you have questions. We would love to answer anything you got, and give you any guidance you are seeking so that you never have to feel stuck, or overwhelmed as you create your real business online!
Breaking Down The Numbers
So what did this whole thing cost? Here's a breakdown of the numbers so that you will know what to expect when you start your t-shirt business online.
The Grand Total On Launch Day: $128.98
To launch your very own T-Shirt Business Online without having to hold inventory has VERY low overhead. Dropping down less than a hundred bucks to start is so low that anyone could afford to start their own real business online, without losing sleep over it.
In Conclusion…
It's not difficult to learn how to start a t-shirt business from scratch, even if you have never had any experience in building a website, or marketing your business online. Anyone could do it, even you! The one thing you need to know is that the longer you wait to start anything in life, the longer it will BE until you reach your desired life. Even if creating a t-shirt business is not for you, consider creating a brand & real business around YOUR ideas so that you can Live An Extraordinary Life!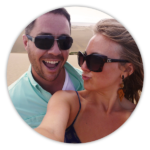 Hey, we're Brian + Erin. Currently, we're workin' on our bug out bus. Lucky the proverbial $hit hadn't hit the fan yet when we picked up this 40-foot beauty in Phoenix AZ and drove it up to Canada to convert it. Hopefully, we all still have time...
Honestly, this bus conversion has been the only sane thing in this insane world lately. We can't tell you how good it feels to BE working on something that lights our souls up and has such potential for a life that is entwined with nature, love, and happiness.
Our main goal is to inspire people to get off-grid and become self-reliant. We are well on our way and are super excited to talk about solutions with others who are shooting for a similar way of living.
Did This Blog Post Help You? If so, we would greatly appreciate it if you comment below and share it with a friend.

Check out our must-read articles about Online Business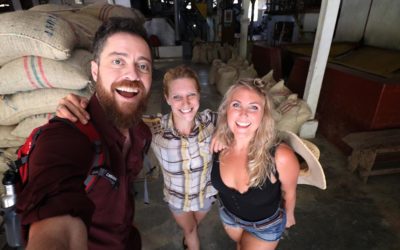 Borrow business secrets from a 126 year old coffee farm, and see how their simple business...
read more

BE Adventure Partners guides people in making money online. Earn an independent living from your knowledge, skills & passions. Become self-reliant. Live a smart & simple life on your terms.