What Is Stopping You From Your Awesome Life Together?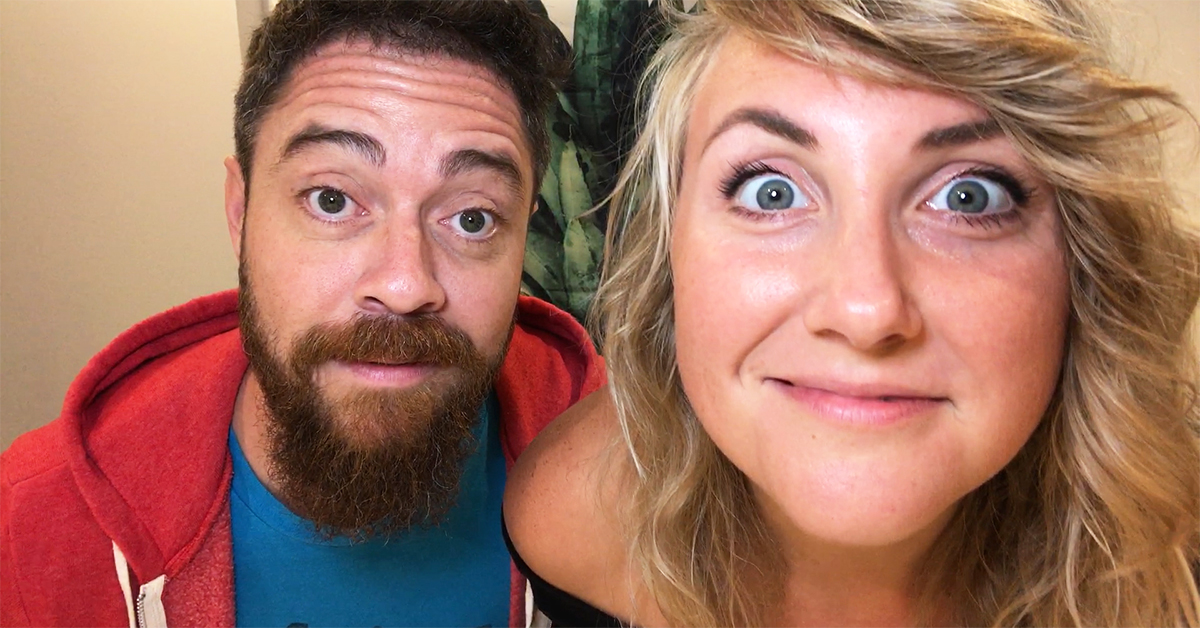 Your awesome life is waiting for you… All that you ever wanted. The body, the mind, the relationship, and the business… What is stopping you from having an awesome life that you are genuinely excited about together?
In this article we dive into the BS that has bogged us down in the past, and what is likely stopping you from getting the results you want!
Not a reader? Watch this on the BEAP YouTube Channel!
You're not communicating… This could be what's stopping you.
Learning how to communicate is one of the most challenging things we will ever have to do as a person. First off… It starts with understanding yourself. Once you understand how you feel in any situation, you will have a better grasp of how you contribute to it.
Here's what to do in a challenging moment when you know you need to speak your mind, but don't want to start a fight…
Take a bird's eye view & see the situation before reacting
Take a breath & take ownership for your side
BE open, honest, and speak your truth in a loving way
You don't need to start a brawl every time you speak your mind. You just need to understand how you & your partner communicate with each other best. This can only be done through practice, and I promise you will get better & better every time. Brian + I are getting so good at speaking our truth with each other, which has really brought us together and helped us understand one another on a deeper level. (Check out this article for more tips on communicating)
You may not have defined goals yet.
Don't sweat… This is an easy fix. Take a few minutes to sit down, and write out a list of things you want for yourself, your relationship, and your business. Get creative, and don't hold back. It's ok to have big lofty goals that get you super stoked because if you aren't excited about your goals, then you won't run for them!
After writing out your list of what you want as individuals… Come together, and start collaborating!
If you need some guidance when it comes to goal setting, we put together an eCourse called Get Your Goals On, which guides you through the process of setting goals, and gives you a plan so you can measure how close you are to achieving them. What we share in this course was a game-changer for us, and stopped us from quitting when things got tough. We hope it helps you too! (If you have questions leave them below)
Reality check… What's stopping you from being consistent?
Chew on that for a second. It might sting a bit. I know for us it sure did… Especially when we realized we had put all this time & effort into a strategy in our business that was going NOWHERE fast! After 2 years of slugging it out not understanding why we weren't doing better with Facebook… We were struck by a MASSIVE realization! Posts on Facebook aren't searchable on Google! WTF!!! When I spewed that out one day, Brian's jaw dropped! That was the day we decided that we were no longer putting all of our eggs in the FB basket and that it was time to diversify!
Now the reason I am sharing this is that we were being pretty darn consistent on Facebook, but not consistent enough to keep up with all of the changes happening over there since FB favors social vs. businesses… You gotta pay to play! Which we were, but we couldn't keep up.
So we decided to start an experiment. A FREE experiment on YouTube, where we are EXTREMELY consistent, and we are already seeing results after just 2 months! While I would love to dive into that here because I am beyond excited about our results… I will have to share them with you in the BEAP Exclusive Tribe For Entrepreneurs.
If you're not focused, this could be an eye-opener!
Most of the time when we aren't able to really hunker down & focus something needs to change. This could be caused by a few things:
You're not feeling aligned with your product/service
You're bored because you're not doing what you love
You need to learn something new to help you feel zesty again
It is hard to be focused when you aren't excited about what you offer. This was a serious truth for us when we were offering a slurry of different network marketing products that didn't jive with us for one reason or another. So we ditched every single one of them, and made our own products, and then made an oath to the only partner with companies that tickled our fancy.
SO take a look at what you are offering, and make sure it makes you feel zesty. If not… Take the time to go back to the drawing board, and find something that suits you. We have helped many people in the BEAP Tribe sort & sift through the details of their offer to help them make sense of their customer journey. If you would like help, we are happy to share what works, because it really does matter that your offer is crystal clear, or people will not buy what you have to offer.
Not being motivated is a result of ALL the above.
It is hard to be motivated when you don't have goals you are excited about, or a plan to start taking action towards them. The same goes for consistency & focus… You can't BE consistent, or focused if you do not have goals in place with a step-by-step Road Map that you can follow each day.
We were a MESS until we found a path that we could follow, and be consistent with! That's what we want to share with you in the BEAP Exclusive Tribe For Entrepreneurs. A Road Map that can take you step-by-step towards your goals, so you can actually achieve them together without stopping shy of reaching them. PLUS an awesome community of people from all over the world who are building awesome businesses, and are there to cheer you on when things get tough. We can't wait to see you there!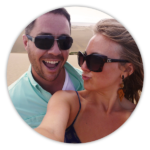 Hey, we're Brian + Erin. Currently, we're workin' on our bug out bus. Lucky the proverbial $hit hadn't hit the fan yet when we picked up this 40-foot beauty in Phoenix AZ and drove it up to Canada to convert it. Hopefully, we all still have time...
Honestly, this bus conversion has been the only sane thing in this insane world lately. We can't tell you how good it feels to BE working on something that lights our souls up and has such potential for a life that is entwined with nature, love, and happiness.
Our main goal is to inspire people to get off-grid and become self-reliant. We are well on our way and are super excited to talk about solutions with others who are shooting for a similar way of living.
Did This Blog Post Help You? If so, we would greatly appreciate it if you comment below and share it with a friend.

Check out our must-read articles about Starting Online Business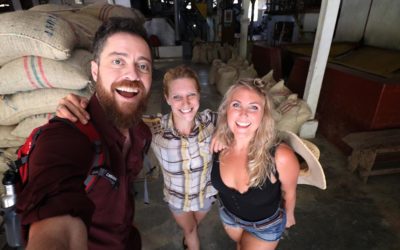 Borrow business secrets from a 126 year old coffee farm, and see how their simple business...
read more

BE Adventure Partners guides people in making money online. Earn an independent living from your knowledge, skills & passions. Become self-reliant. Live a smart & simple life on your terms.