BE Adventure Partners Do Puerto Vallarta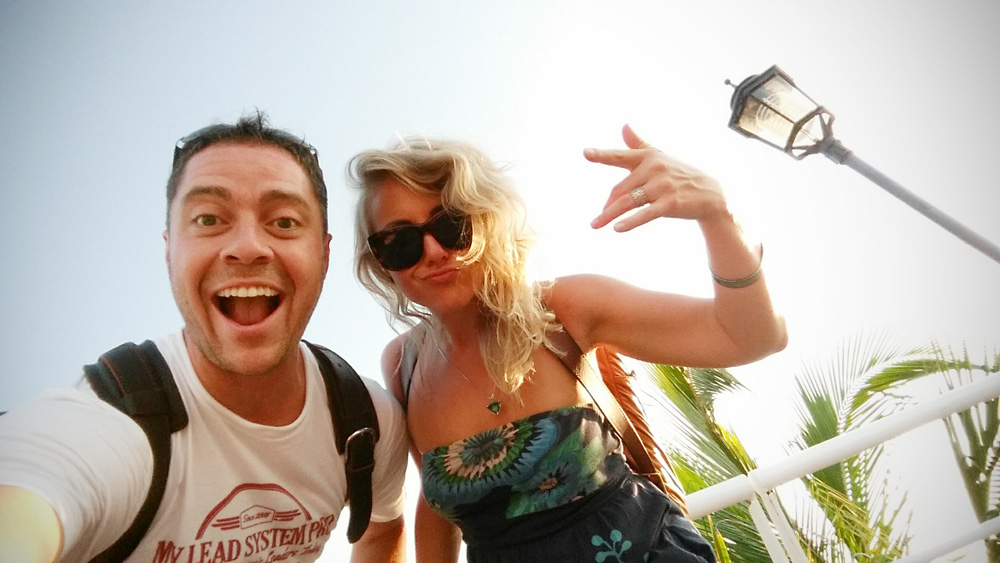 What To Do When You Visit Puerto Vallarta
From the smooth sand, and immaculate sunsets… To surrounding jungle, and mystical waterfalls… Puerto Vallarta is a dream destination for digital nomads.
Whether you are a foodie, or an adventure junkie you will never run out of places to discover.
While we were in Puerto Vallarta we found the perfect balance of relaxation, and thrills!
Because we live in different countries… We like to rendezvous about once a month to random places all over the world! Since we have an online business together, we like to call our adventures "working vacations"!
For the first few days our wifi connection wasn't great, which totally worked out to our benefit. This inspired us to get out in Puerto Vallarta, and really experience all of its nooks and crannies. It also gave us a chance to enjoy each other as well! Which is always like hitting a reset button in any relationship! Quality time is being present together, and really engaging one another.
A friend of Brian's recommended Vallarta Adventures. He wasn't kidding when he said they were amazing! Talk about great prices, and incredible staff. We did 3 adventures through them, and boy was it worth it! Every adventure was loaded up with different experiences for those of you who are a bit A.D.D like us.
We went to their live performance Rhythms Of The Night, which was incredible! We also went zip-lining through the jungle, and saw the Marieta Islands! That is where I tried scuba diving for the first time. What a blast! They do a discovery class, so you don't need to be certified! AND the instructor was super knowledgeable, making me feel very safe, along with Brian being certified as well!
There was so much more to do there, we will have to go back one day!
If you are a foodie and like to save money… Check out our article: " How To Eat Like Royalty For Pennies In Mexico"
Check out the videos below so you can see how much fun you could have in Puerto Vallarta!
For Accommodations In Puerto Vallarta – Vallarta Shores Is Top Notch
We REALLY enjoyed our stay at Vallarta Shores!
The area we stayed in they like to call it Zona Romantica we were told because it is gay-friendly. It is near the Southern part of Puerto Vallarta. It was a really cool area in the old part of PV. The streets we quirky, and has windy streets with flowering trees hanging over the sidewalks. This really gave the old buildings character.
Another thing we really loved was staying right on the beach. The hotel overlooks the ocean, so we could walk the beach to get to pretty much anywhere. They have beautiful restaurants with live music all along the beach, and a firework show every night! (Hey… If you wanna be sweet, and a little silly… Tell YOUR Adventure Partner that you ordered those fireworks just for them! LOL… That is what Brian told me every night!)
We went from October 25th – Nov 3rd. Which had us there for Halloween, and Day Of The Dead. The streets were all decorated, and they had some really cool live music.
The weather was perfect! Hot… But not too hot!
Another thing to add is that Puerto Vallarta felt VERY safe to us. We were out walking at all times of the night, and never once did we feel scared. There are a good amount of people asking you to buy their swag, but you just need to get good at saying "No Gracias!" BUT that being said, always be cautious and smart! Don't walk around alone late at night, and know where you are going. If you aren't too sure how to get somewhere, have a map up on your phone, OR even better… Take a cab. Your life is always worth the money.
The service was incredible in Puerto Vallarta. The people were friendly & very accommodating. Plus we spent the majority of our stay in upgraded suites! It was unreal! Our stay just kept getting better and better! We stayed in suites 7,8, & B, if you go to their website you can take a thorough look!
Below you will see the interview we did with Daniel Gonzalez from Vallarta Shores and below that a video tour of their gorgeous boutique hotel… Along with all the fun we had there!
Well… That pretty much sums it up! Let us know if you go to Puerta Vallarta, and if you found any of these tips helpful!
Not a reader? Watch this on the BEAP YouTube Channel!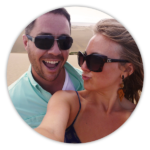 Hey, we're Brian + Erin. Currently, we're workin' on our bug out bus. Lucky the proverbial $hit hadn't hit the fan yet when we picked up this 40-foot beauty in Phoenix AZ and drove it up to Canada to convert it. Hopefully, we all still have time...
Honestly, this bus conversion has been the only sane thing in this insane world lately. We can't tell you how good it feels to BE working on something that lights our souls up and has such potential for a life that is entwined with nature, love, and happiness.
Our main goal is to inspire people to get off-grid and become self-reliant. We are well on our way and are super excited to talk about solutions with others who are shooting for a similar way of living.
Did This Blog Post Help You? If so, we would greatly appreciate it if you comment below and share it with a friend.

Check out our must read articles about Lifestyle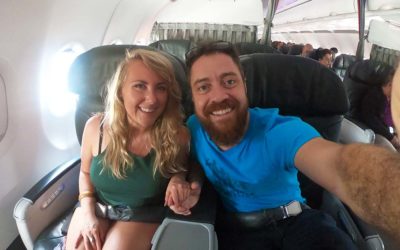 Today is a travel day where we're headed from Medellín to Santa Marta Colombia. Little do we know,...
read more

BE Adventure Partners guides people in making money online. Earn an independent living from your knowledge, skills & passions. Become self-reliant. Live a smart & simple life on your terms.