Why Your Business Needs A Branding Brainstorm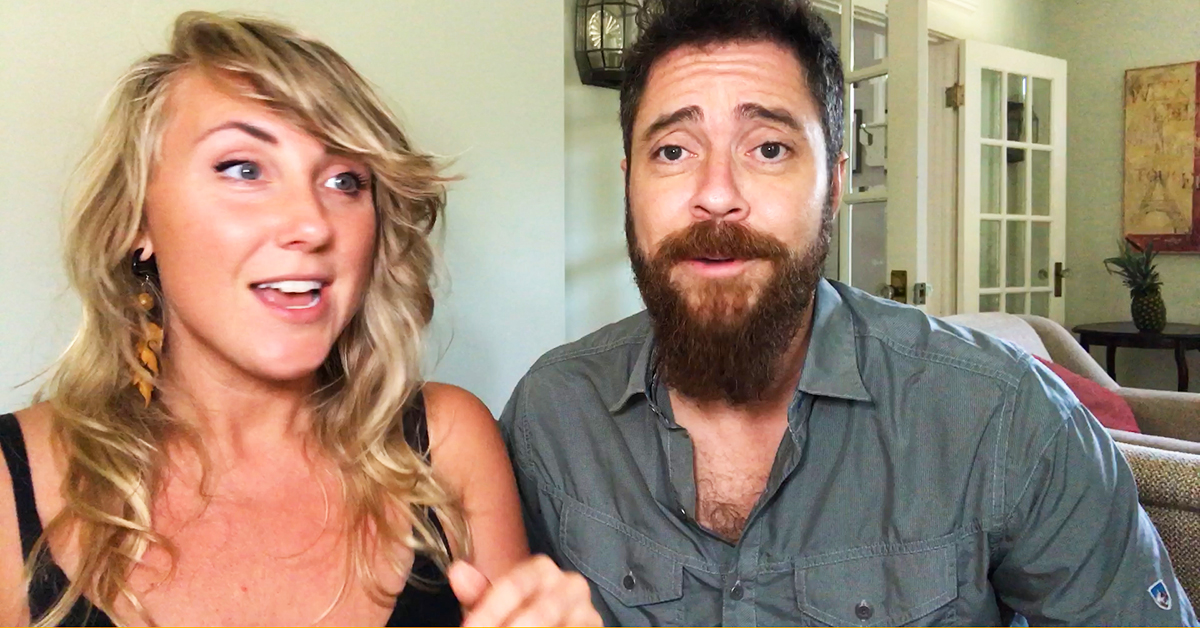 There comes a time in most businesses where your brand can start to feel stale, or non-existent. By the end of this article, you are going to how to conduct a branding brainstorm that could revive your business, and create a magnetic brand.
Not a reader? Watch this on the BEAP YouTube Channel!
Before we dive into the branding brainstorm… Let's talk about what makes an attractive brand that people want to follow.
Relatability is key. When people find your brand online they are going to start making judgments right away. I am not bringing this up to scare you, but to bring to your attention human buying behaviors. This can easily be cleared up by BEing relatable… This will be the first time you make their heart flutter and feel like they have found a home. You can do this by sharing an underdog story, or simply stating that you understand what it's like that have this problem or desire.
Your brands messaging goes hand in hand with relatability. Think of your customer's journey in 3 chunks.
The beginners
The ones who have started the journey but still need help
The more advanced, in the loop, but still want more
Your brand's message should start with the beginners, and meet them where they are right now. You're going to want to understand these people inside out.
What problems are they facing?
What do they want?
Who are they?
Our article How To Create A Magnetic Brand will help you get to know who they are, and how to speak their language.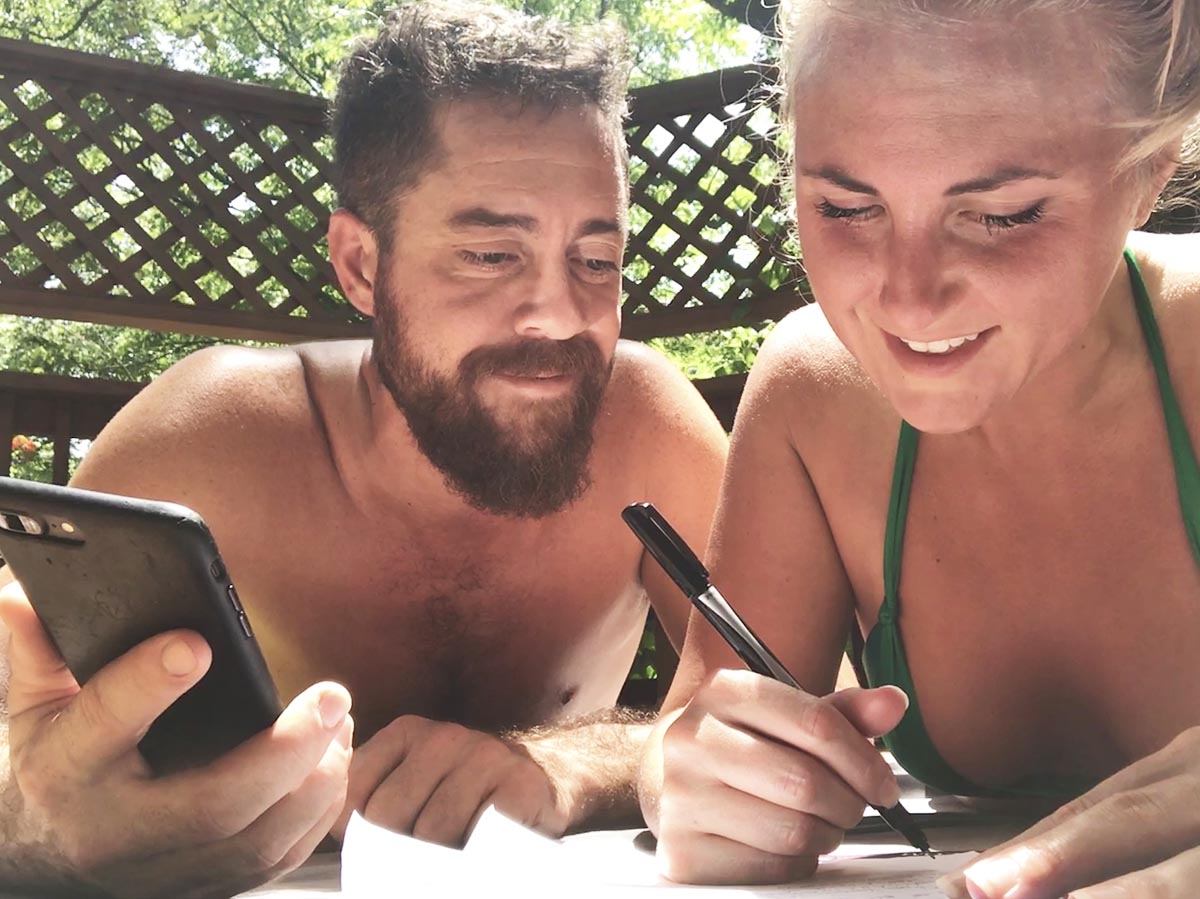 May your branding brainstorm begin…
Get out your pen + paper. Its time to think about your offer.
You likely have a good idea of the products/services you could, or already offer. What most people new to the business, or struggling in their business fail to understand is how your offer plays a HUGE role in your customer's journey, and how your language changes each step of the way.
Example:
Say your product is a weight loss supplement, and you know nearly everything about it… Including all the hard to pronounce ingredients on the label.
You're excited, and want to share it with the world, so you write an advertisement talking about the ingredients & scientific facts. Keeping in mind the beginner has never likely heard this lingo… Their head spin will spin, and they will keep scrolling to find another weight loss solution that is more clear.
Your message needs to be clear, concise, and easy to understand. You want to be able to speak to their needs, problems, and share a solution that paints them into it so they can see themselves with what you offer.
After you paint them a picture of what life could be like… Then you can educate them about how you will help them. This could be the moment you share a few facts. Different types of information appeal to different types of people. That is an entire topic of its own, and we will cover that in another blog post. (If you would like to hear about how different types of info appeals to different people let us know in the comments.)
The customer journey
Like I briefly mentioned above, you need to meet them every step of the way. From the beginning, through the middle, well into their future. We can help you dial the stages of your customer's journey in the BEAP Exclusive Tribe. The questions below will give you a great start, so you can start to understand how you will provide people with value.
What will you offer them each step of the way?
How can you help them with their progress?
What makes your brand unique & memorable?
Something a lot of people don't see past when it comes to a branding brainstorm is the brand name & color. While we have you covered on nearly all things branding in our eCourse Get your Brand On… From the name, colour, brand messaging, and how to share it with the world… I want to throw you a bone that would have been nice to know when we got started, saved us thousands, and not to mention a lot of time.
This is the one thing that makes you more unique & memorable than any name, or color scheme… And it's the only thing that nobody can duplicate…
Your personality! Ya, that's right! The number one thing that defines you! Even if you aren't the face of your brand you can let your personality shine through your messaging & your offer. BE you, and never hold back. This is your key to finding a Tribe that resonates with your message.
Think about the extra touches, and quality of service that they won't be able to get anywhere else.
How are you going to insert your personality into your brand?
What about your brand sets you apart from other brands?
We hope you had fun with the branding brainstorm…
AND that it gives you some ideas on how to revive your brand, and make it magnetic! If you want to dive into branding deeper, to make sure you do everything in the right order, and save yourself the struggle… Take our eCourse Get Your Brand On for a spin. It actually comes with our BEAP Membership to the Exclusive Tribe, along with all of our other PowerCourses, and access to our Facebook Group where we answer questions live each week. We would love to help you along your journey to creating a life & business you'll love.

One last thing… If you have questions, or comments go ahead and leave them below. OR if you have a friend you think could use a branding brainstorm feel free to share this article with them. Thanks in advance.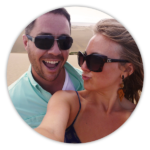 Hey, we're Brian + Erin. Currently, we're workin' on our bug out bus. Lucky the proverbial $hit hadn't hit the fan yet when we picked up this 40-foot beauty in Phoenix AZ and drove it up to Canada to convert it. Hopefully, we all still have time...
Honestly, this bus conversion has been the only sane thing in this insane world lately. We can't tell you how good it feels to BE working on something that lights our souls up and has such potential for a life that is entwined with nature, love, and happiness.
Our main goal is to inspire people to get off-grid and become self-reliant. We are well on our way and are super excited to talk about solutions with others who are shooting for a similar way of living.
Did This Blog Post Help You? If so, we would greatly appreciate it if you comment below and share it with a friend.

Check out our must-read articles about Starting Online Business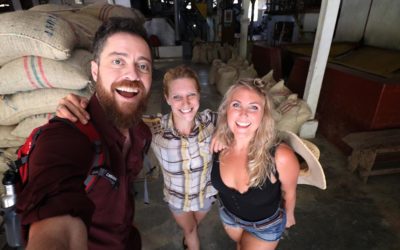 Borrow business secrets from a 126 year old coffee farm, and see how their simple business...
read more

BE Adventure Partners guides people in making money online. Earn an independent living from your knowledge, skills & passions. Become self-reliant. Live a smart & simple life on your terms.