The Best Way To Master Your Online Business Strategy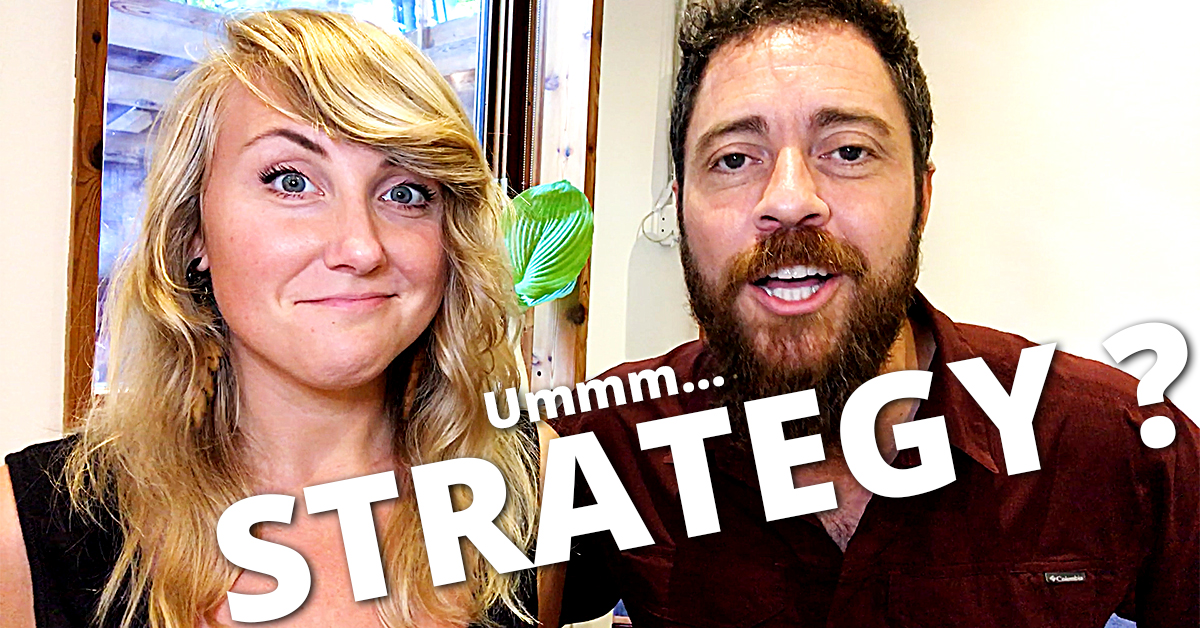 It's one thing to have an online business, and a whole other thing to master your strategy. This article will give you a good idea of what successful couple-preneurs do online to "crush it"… LOL ya sorry I went there.
Don't have a strategy yet? No worries, read this article then come back.
Not a reader? Watch this on the BEAP YouTube Channel!
Becoming a master of your online business strategy isn't done sitting on the fence.
If you find yourselves doing a lot of humming, and hawing about what you need to do each day… It's time to get off the fence. Sitting in the middle is never satisfying. You are either doing something or you aren't, and hopefully, if you have an online business or are planning to start one you likely aren't doing this as a hobby. Right?
I used to feel like my first business was a hobby… Not because I wanted it to feel that way! But because I was merely dipping my toe in. Initially when I quit my job prematurely and went all-in on my biz… It really meant I went all-in on do whatever the [email protected]#k I wanted to. For instance, I thought to work 3 days a week was enough, and the rest of the week I was wasted. You know… like "most digital nomads" (Ummm, ok…)
Let me clear the air for you. Becoming your own boss doesn't mean you only have to work 3 days of the week. Especially when you get started. While this is a sexy dream that is certainly attainable… I wouldn't get too hot over that idea in the beginning. Make it your goal though!
You're going to have to work! But here's the REALLY good news: This business is all yours! All the hours you put in together, and the money you make is YOURS! Pretty sweet huh? Not to mention the fact that you can be wherever you want, whenever you want cuz your mobile… That's why it's time to get off the fence. Both of you! Trust in your decision to start building this thing and commit to it!
Time to get your hands dirty, and take consistent action with your online business strategy.
Creating the strategy is the hardest part, but don't worry we have you covered in this article. Here's the thing… After you create the strategy all you gotta do is show up!
Your strategy is the thing that holds both of your feet to the fire. For instance… Each week Brian + I riff off 3 YouTube vids together. Then we write 3 blog posts that go with the videos. We like to flip flop each week who is going to write 2 blog posts, and who will write one. Which doesn't mean one of us is off the hook… It just means the other person will dive into something else we are working on, like write emails, or schedule posts on Facebook. It's all plunked into our Google Calendar so neither of us feels lost or confused about what needs to get done.
It wasn't always this way, and to be quite honest it took a while for us to get into a good rhythm working together. Brian was a bit resistant to creating a plan at first, and I really dislike running off of a schedule. Turns out… We both thrive on a loose strategy.
If you know what needs to get done each month, you can break it down into weeks, then days. Check out this post to create a plan so you are running your online business with a strategy that fits with what you both love doing.
Maybe you are like us, and have been deeply invested in your business together for a while now… If things are feeling complicated, getting expensive, and leaving you frustrated… You may just need to simplify your business strategy and slim down the tools you are using online. Give this a read. It could help you simplify your biz, and increase profitability right away.
It is pretty much impossible to feel excited, take consistent action, and actually focus on your online business if you don't have a strategy. Especially if you are doing it together. You want to build a business you both love, and sure as heck don't want it to be the thing that gets between you.
Mastering your online business strategy is impossible without…
Making decisions based on what you both want. In the online space, it obviously matters what your audience wants, but you come first. You have to! Once you know what you want as an individual, it is fun to come together, and collaborate. Meld your ideas together. Create a huge idea. An exciting idea. One that scares the pants off of both of you, and inspires you to really make this thing happen.
Remember: Successful couple-preneurs harness the skill of making decisions incredibly fast. The reason being… They know exactly what they want. The difference between successful couples online and couples who flop in online business is the skill of decision making paired with an unshakable sense of knowing exactly what they want.
If you know what you want, decisions become easier to make. Now that you know this you will recognize how you feel every time you make a decision that isn't in line with your goals, or the future you soooo badly want to create.
Trust me… Brian + I feel this BIG TIME. We know soo well the life we want to live. We know in our bones how we want to feel. When we stray we feel it. The cool thing… Your sense of knowing what you want helps you make better decisions, and you bounce back faster from crappy ones. It's all about forming new habits… But that's a whole other topic for an upcoming blog post. (So stay tuned…)
Anyways… We sure hope this helps you master your online business strategy. If you have questions, go ahead and toss them in the comments below! You made the decision to run with your idea together. It's time to get off the fence, get into serious action, and decide today to make your dreams happen together!
As always… We are here for you to help guide you through the process if you are wanting help from a pair of normal people who just so happened to turn their idea into a thriving biz online. We would love to have you in the Tribe. Not only will you have access to us with your membership in our private support group… BUT you will get access to all of our eCourses for FREE. That's right… FREE. So what are you two beautiful souls waiting for?! Join the Tribe Today!

Did This Help You?
If so, we would greatly appreciate it if you comment below and share on
Facebook
, or any of your favorite social media pages!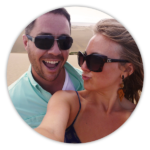 Brian Garcia + Erin Nicole Bick are full-time location independent, online business owners. Brian's background is in firefighting, digital + photographic imaging, and web development. Erin's background is in professional hairstyling, social intuition, personal development, creative writing, and brand identity development. Together, they create eCourses, high-end online business development coaching, and social media marketing strategies. They go by… BE Adventure Partners!

Check out our must-read articles about Starting Online Business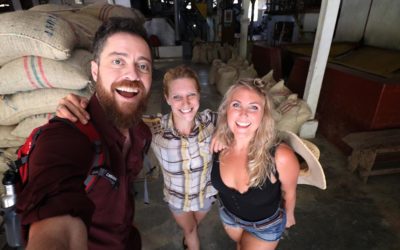 Borrow business secrets from a 126 year old coffee farm, and see how their simple business...
read more

BE Adventure Partners guides people in making money online. Earn an independent living from your knowledge, skills & passions. Become self-reliant. Live a smart & simple life on your terms.