Awesome Tips To Save BIG Time & Cut Small Business Expenses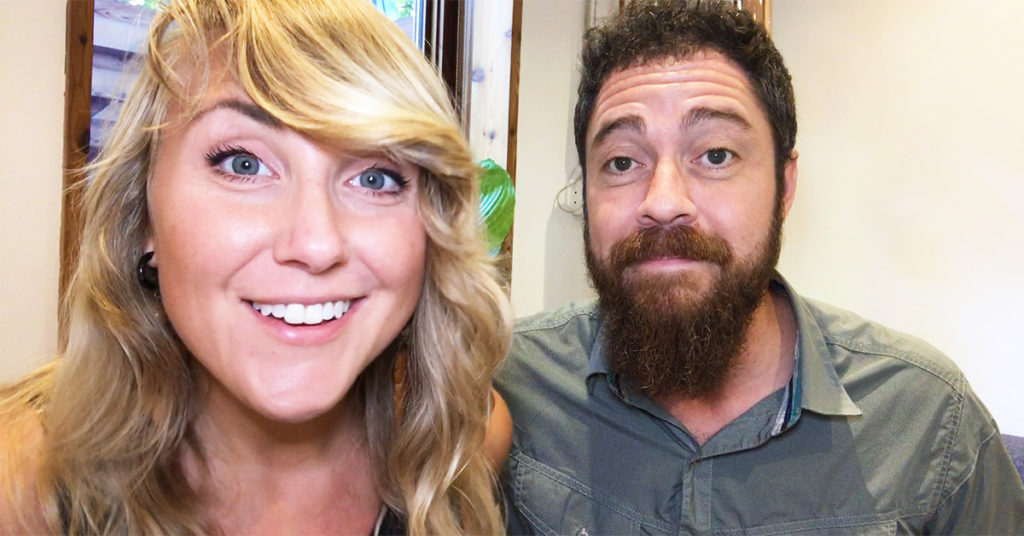 Does your small online business seem to have A LOT of expenses that are adding up fast? This was our big wakeup call! When we realized how many systems, tools & platforms we were rigging together to build our business. It was frustrating, time consuming, and NOT efficient! We want to share with you how we simplified our business, and are now saving $7,650 per year.
Get ready for an eye opening experience. Let's dive into an online business strategy you can use no matter what niche you're in.
Not a reader? Watch this on the BEAP YouTube Channel!
How do you know when your small business expenses are getting out of hand?
The thing that really brought this to light for us was how complex things started to feel. All of a sudden Brian + I both realized that many parts of our business were scattered all over the place. Brian's pretty techie, but for me as a non-techie person… I thought, "How many more moving parts does this thing need? I'll never be able to keep track of what I need to do because there are sooo many things!!!"
The crazy part… Brian was feeling it too! This led us down the path of doing some investigating. Where it led us was shocking, and will likely be shocking to you as well if you stick with us, and do the exercises in this post.
Time to examine your small business for extra expenses that you may not need… So you can grow & expand.
As we scrolled through our bank statements, and jotted down all of the little membership subscriptions we were using for different online tools we couldn't believe how many things we were paying for each month that we forgot about, or simply just left running because getting rid of the software program meant a LOT of work on the back end to fix it.
Here's what we did, and I think it will work really good for you too if you have found yourself in this predicament.
1. Go through your bank statements.
Using a spreadsheet, plug all of the software, systems, tools, and memberships you use. If you don't want to do the math… Download Our FREE Systems & Tools Tracker Here
2. Brainstorm and make some decisions.
What systems or tools overlap?
If there is overlap… What would it take to merge over to a better tool?
Are there tools you aren't using?
What could you get rid of that is making your business too complicated?
3. Find an all in one solution for your business's needs.
Highlight all of the systems & tools on your spreadsheet that are an absolute must-have. For us… We gotta have an autoresponder, pipeline/funnels, webinar capabilities, eCourse portal, opt-in forms, and a way to receive money easily. Think of every bit of cash you spend in your business as an investment to raise the value. The main thing is… You want to invest smart so you aren't throwing your hard-earned money away. This will supercharge your business growth, so you can start living that life you want a whole heck of a lot sooner.
It's easy to cut out small business expenses once you find an all in one solution.
To be honest the decision making part is the hardest. For us, we realized after a year of using our membership site to host our eCourses that we had all the tools & systems we needed under one roof, but were kind of dragging our feet when it came to migrating things over.
The most time-consuming part was transferring email addresses out of our autoresponder (mass email platform) to our membership site platform, but it was well worth it. Not only do our emails look more professional, but they are also going straight to the inbox instead of spam or promotions folders. We used to waste sooo much time testing emails, changing words to make sure they arrived in people's inboxes, but they still weren't hitting the inbox. So this is a huge relief, and we can't help but share!
So many great things came out of the switch, (too many to list here), but the main thing to think about is making sure everything is still connected properly so you aren't breaking any systems you have running. Make sure emails are still sending when people fill out their names to download your eBooks or pay for their subscription to your membership site.
If you need help merging your systems together, or if you have questions about how to go about doing all of this we are certainly happy to help you out, just leave a comment below. If you would like a more in-depth look into your business we invite you to join The BE Adventure Partners Exclusive Tribe For Entrepreneurs. We would love to help you along your journey, so don't waste the time & money we did. See you there!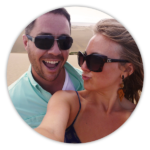 Brian Garcia + Erin Nicole Bick has been traveling full-time since April of 2017. They like to consider themselves location independent. Their goal is to empower others to live life on their terms and create their own definition of independence/freedom. Through their content, eCourses, and consulting they share their simple method for building an online business, and living a happier life.
Did This Blog Post Help You? If so, we would greatly appreciate it if you comment below and share on Facebook, Instagram or any of your favourite social media platforms!

Check out our must-read articles about Starting Online Business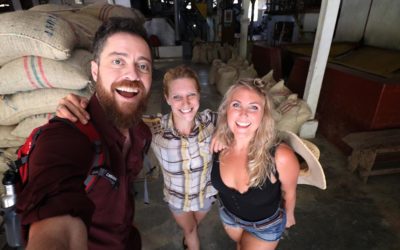 Borrow business secrets from a 126 year old coffee farm, and see how their simple business...
read more

BE Adventure Partners guides people in making money online. Earn an independent living from your knowledge, skills & passions. Become self-reliant. Live a smart & simple life on your terms.