How To Travel Anywhere With Only A Carry On Bag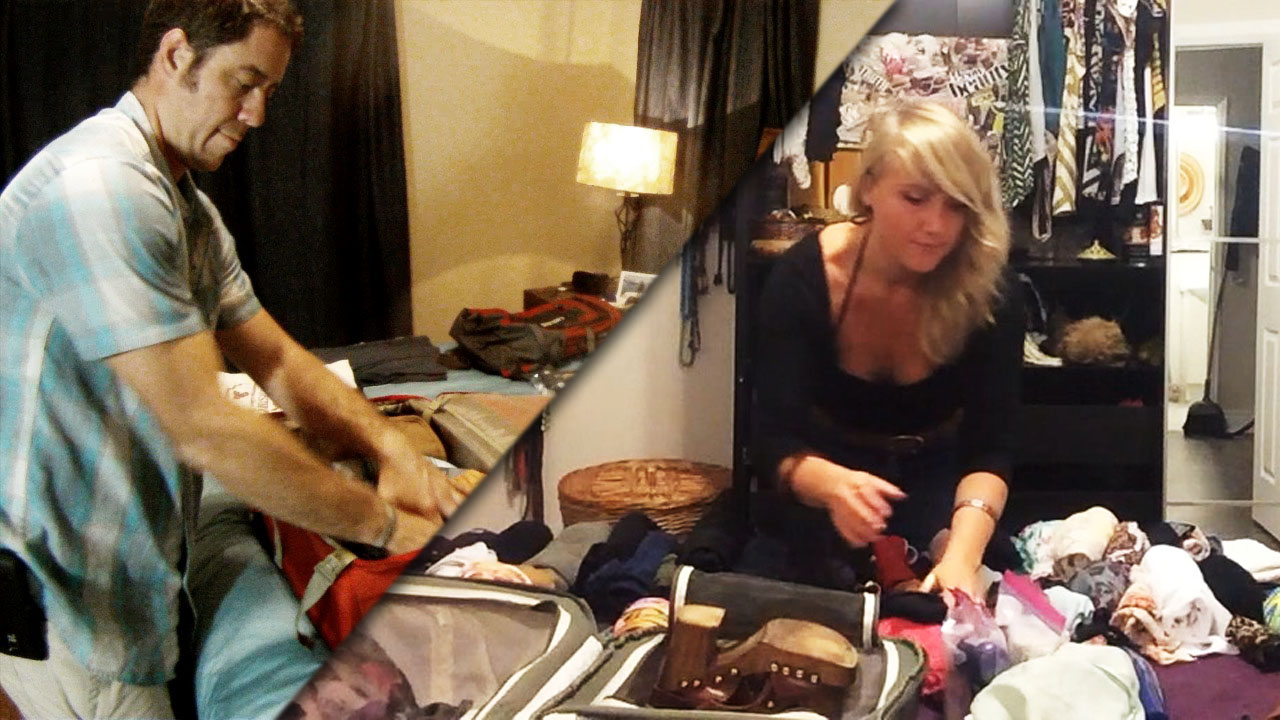 Like most people, I usually have to check bags while traveling in airplanes because I have no idea what I'm going to get myself into. In today's post, we will talk about how to travel anywhere with only a carry on bag.
Too many times do I start packing my bag and have no idea on how to travel anywhere with only a carry on bag. The stress of "What If" scenarios start creeping up into my mind.
What if I need to be dressed up nice?
What if I go on an outdoor adventure?
What if it rains?
What if it is cold?
What if it is hot?
Dragging a HUGE suitcase (or multiple suitcases) through the airport is rediculous, and paying over-weight fees is silly! Not to mention stressful, and totally not worth it.
Until now, I have always over-packed. It sucked.
So How Do You Travel Anywhere With Only A Carry On Bag?
First Think About The Purpose Of Your Trip
By knowing the purpose of your trip, you are able to eliminate quite a bit of excess packing.
Are you traveling for business, for pleasure or both?
If you are traveling for business only, you may be able to reduce your packing to a carry on by packing only business related clothes.
For those that are traveling for pleasure only, you have an advantage because you are not needing to pack several pairs of shoes, or much in the genre of dress clothes. Shoes always seem to be the thing that take up the most room. So why not wear your biggest pair of shoes that you are going to take with you? Most often, this will be your running shoes or hiking boots.
If you are traveling for both business and pleasure, sometimes it is unavoidable that you will have to check a bag because of the different amounts & types of clothes you will take with you.
Make A Few Solid Plans
Solid plans will help you anticipate what you will need to pack, because you will know what you are doing.
We go to the beach quite often, so things we consider are flip-flops, swimming suites, shorts, and tank tops. We also travel with a quick-dry towel, which has multiple uses. You can find them in our Travel Gear List.
When we plan on going on hiking adventures, things like hiking boots, appropriate socks to prevent blisters, multiple layers, and convertible pants that change from pants to shorts are super handy.
Make sure your wardrobe is interchangeable so that everything matches no matter what you wear.
Check The Weather
This is the difference between packing a parka or packing tank-tops!
Besides checking the current weather for where you are going, look at the historical weather data. This will show you the average temperature highs & lows, the average humidity, as well as the average rainfall.
By knowing these things, you will be able to be more concise when it comes to packing only a carry on bag.
All in all, only pack the bare minimum for what you will be doing. There's no sense in lugging around possibilities. If you randomly go on an adventure you did not plan on, you could always buy a specialized piece of clothing at your destination.
Only pack what you are definitely going to wear!
Make sure that whatever you DO pack items that could be used for multiple situations!
NOW… How A Diva Packs With Only A Carry On Bag
Well, I certainly found this a whole lot more challenging then I expected. Traveling with solely a carry on bag is something I have never done before.
Usually, I have an array of outfits, shoes, jewelry, and sunglasses… Hair tools, products… You name I got it… Even enough for you too! Lol.
The thing is, I usually end up bringing a whole bunch of stuff I don't even use!
On my last trip to Austin TX, I took an inventory of all the clothes I didn't even touch. It was about half the things…
So I asked myself a question…
Is it possible for me to cut my stuff in half?
Wouldn't it be great if I didn't have to wait in the check bag line up?
Could I be less of a diva?
YES, YES, & YES!
SO… How does a diva pack with only a carry on bag?
I had to do some troubleshooting…
The most important things to consider are… Weather, activities, and the number of days you will be without a laundry machine.
I like to be sure to pack a fresh pair of underwear for every day, and a few extras for freshness.
I honestly think Brian summed it up pretty good, and I actually should have read his article before packing… Lol… Would have helped me out when it came to the size of my carry on.
When I purchased my carry on the person at the store said I would have no trouble with the size of the bag I was purchasing. Even at the airport, they said I would be just fine to do carry on only. Once I got to the plane… Different story.
**2019 UPDATE… We now both travel with an AWESOME Carry On Backpack, you can check it out here. **
My bag was slightly too girthy for the overhead compartment. The corners of it were too firm to squish in. So guess who ended up with a checked bag? This gal!
As I write this I am currently downsizing the things I brought with me. I will be leaving a few things behind, and crossing my fingers that it fits on board for our flight back to Texas.
Since I decided to once again extend my trip, and head to Texas after we leave Puerto Vallarta… We will be skipping our final leg of our trip… Which for me is Dallas to Toronto… It was going to cost me nearly $800 to change my flight, because of the airline change fees.
We decided to rent a car from Dallas instead, and both head back to Austin together. So because we will be skipping a leg of our flight… This bag has gotta come with me!
Wish me luck!
Oh… & pay close attention to Brian's tips on how to pack with only a carry on bag! He is on to something.
Big Love & Happy Travels – Erin Nicole Bick
Not a reader? Watch this on the BEAP YouTube Channel!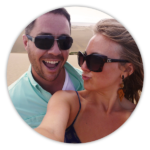 Hey, we're Brian + Erin. Currently, we're workin' on our bug out bus. Lucky the proverbial $hit hadn't hit the fan yet when we picked up this 40-foot beauty in Phoenix AZ and drove it up to Canada to convert it. Hopefully, we all still have time...
Honestly, this bus conversion has been the only sane thing in this insane world lately. We can't tell you how good it feels to BE working on something that lights our souls up and has such potential for a life that is entwined with nature, love, and happiness.
Our main goal is to inspire people to get off-grid and become self-reliant. We are well on our way and are super excited to talk about solutions with others who are shooting for a similar way of living.
Did This Blog Post Help You? If so, we would greatly appreciate it if you comment below and share it with a friend.

Check out our must read articles about Lifestyle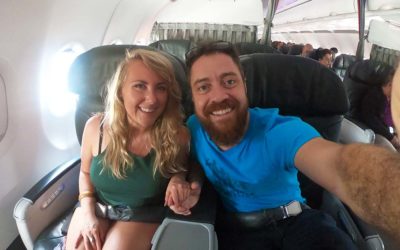 Today is a travel day where we're headed from Medellín to Santa Marta Colombia. Little do we know,...
read more

BE Adventure Partners guides people in making money online. Earn an independent living from your knowledge, skills & passions. Become self-reliant. Live a smart & simple life on your terms.