Traveling With A Coffee Addiction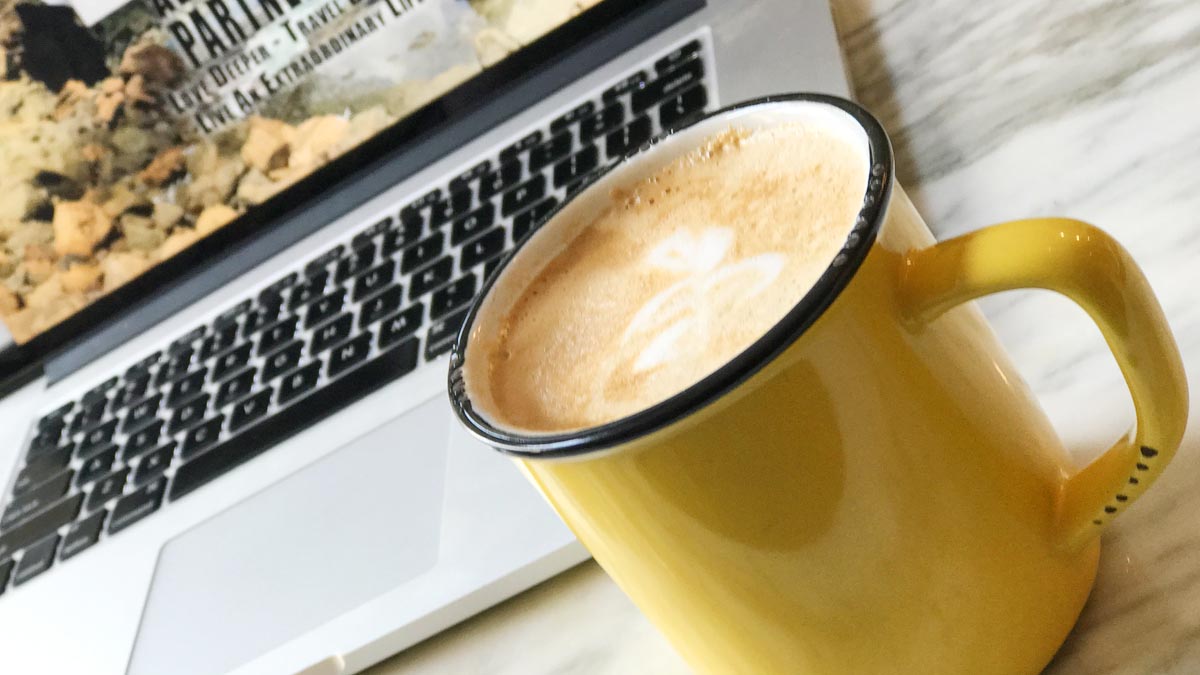 Traveling with a coffee addiction can be problematic in some places, and euphoric in other places. Throughout the three months, we were in the world's #1 coffee-producing area, Central America, finding good coffee was surprisingly difficult. Experience the journey through Central America, and what devices I came across to brew this elixir of life!
Hi… My name is Brian, and I have a coffee addiction.
Wow! I'm glad I got that off my chest! They were right when recognizing you have a problem is the first step! So here we go!
Where did this coffee addiction start?
Back in 2000, when I started going through final exams in college, I asked around to see what people were doing to stay awake. The subject matter sure as heck wasn't!
"COFFEE" was the common response… "Lot's and lot's of coffee…"
So I did what all the new students did… I hit up the late-night dinner that was open 24-7… I pulled my first all-nighter-cram-session!
The waitress came up and asked what I wanted. Like all the other students there, I wanted a, "Pot of coffee like those guys over there" I said, pointing to the table of graduate students who were slamming cup after cup.
It was fowl. Not just a little distasteful… It was disgusting… But I was in!
A few years passed, and I gradually learned where to source "good" coffee. I learned about grinding beans, along with the different types of grinders.
It became an obsession! I would call it a straight up coffee addiction. Or is it a caffeine addiction?
I think it's a coffee addiction because I crave the flavor… The warmth… The aroma… The way it makes me feel!
As I write this post, I just paused to go brew some of this liquid gold, and I just happened to make Erin an addict too. She just asked if I could make her some as well. We love living a vibrant life!
HOOKED!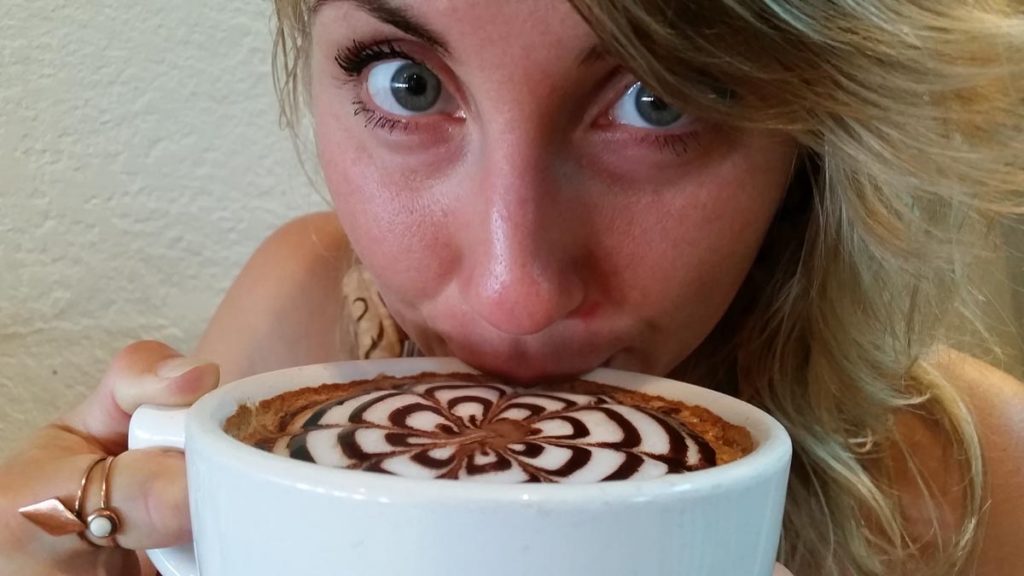 How do you take your coffee addiction?
I take mine with whole milk and maple syrup. I used to take it with Raw Brown Sugar, turbinado style… But after traveling to Canada a few times, Erin's friends all take their coffee with 100% organic maple syrup!
I tried it and love it! Come to find out, it's actually pretty healthy!
As time went on, I continued with coffee drinking… At the fire station, at my house, out and about… Pretty much anywhere!
Getting Caffeinated While Traveling – The Coffee Addiction Continues!
Now that we travel full-time as digital nomads who are location independent, I've learned a few tricks to finding good coffee.
Trick #1 is to just bring it with you! This is the MOST reliable way to get it!
Trick #2 is to research where you are going, and find places that say they have fresh coffee!
Just because you have coffee with you, or even find those delicious beans, it doesn't mean that you can just brew up a nice cup of jo.
You need some sort of coffee maker.
UGH! The battle continues!
Here are all the different coffee makers that I've used along the way. Each one will have a story!
Time to get caffeinated!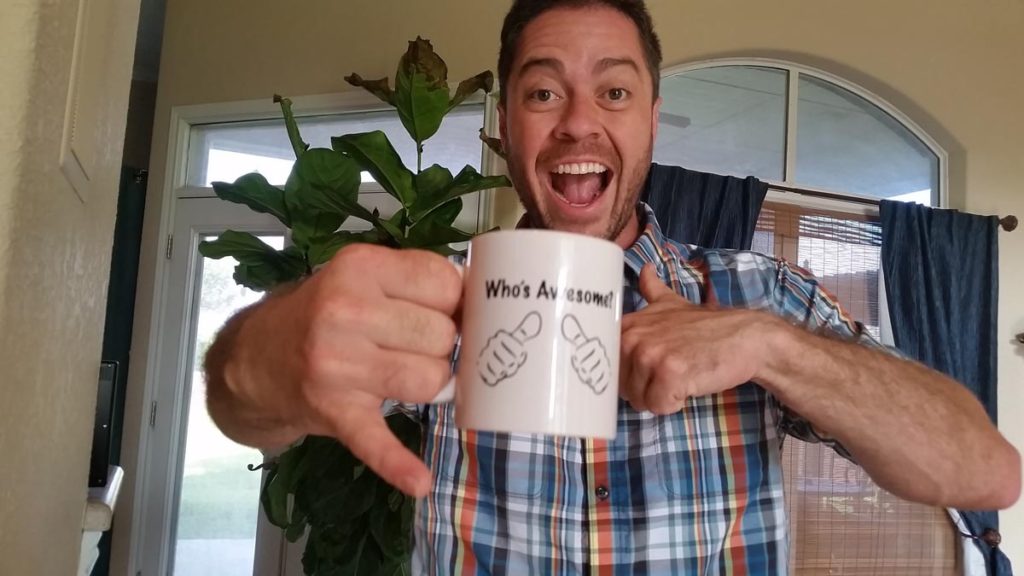 Get it from a cafe
This is probably one of the easiest, no-brainer ways to get that coffee addiction satisfied, right?
WRONG!
As we traveled through Central America, most cafes served instant coffee! I was completely disappointed. We are in the heart of coffee land, yet trying to find "good" coffee seemed like torture!
I will have to say that we did run across a few really tasty breakfast places that had espresso machines. Those guys were able to brew up any type of tasty beverage any human with a coffee addiction can dream up!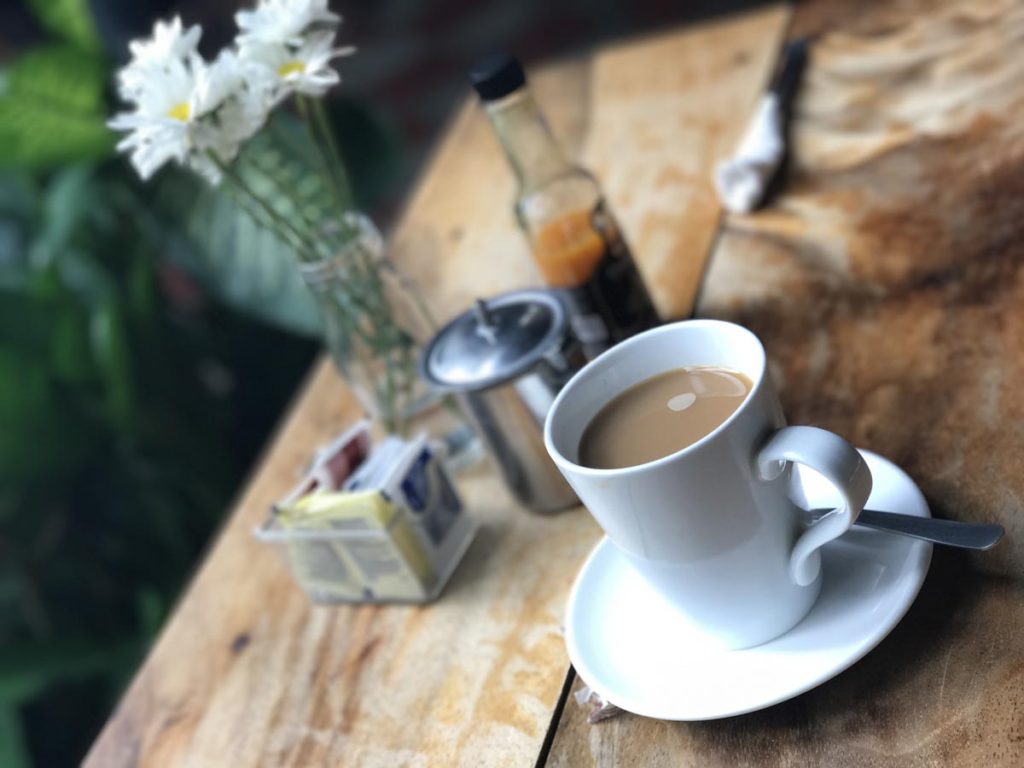 Brew it yourself with a coffee addiction maker
Brewing coffee yourself can be kinda complicated while you are traveling with ONLY a carry-on backpack.
All the things you need would take up a bag in itself!
Coffee
Milk
Sugar or Syrup
Filters
Cup
Stir spoon
Complicated.
But this actually wasn't so bad, considering we stayed at Airbnbs that had coffee makers in them.
Never used Air BNB before? We highly recommend it as we have found the coolest places to stay around the globe, at lower costs than resorts and hotels! Use this link to get a discount if this is your first time.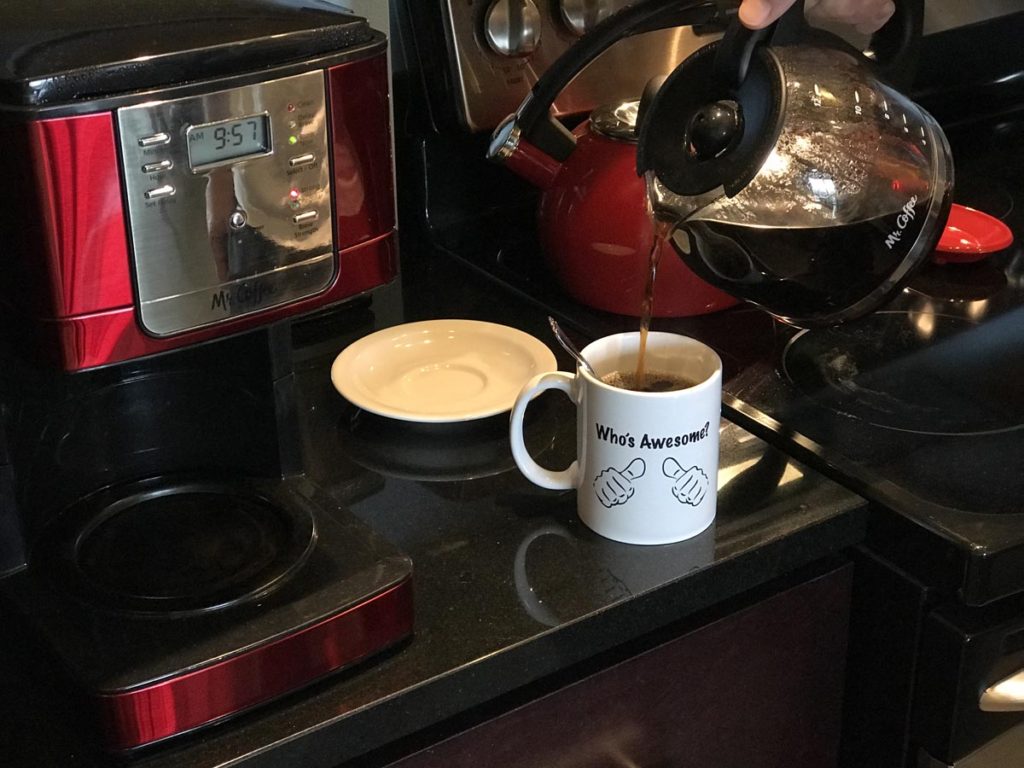 Grab a cup-o-jo on the road from a coffee house
Most airports we fly through have had coffee shops, like Starbucks. However… Once you get out of the international airport, and start exploring the country side, finding coffee houses can be few and far between.
Luckily, there are other people with coffee addictions out there, and they have paved the way for the rest of us to find the local brew house.
To do this the right way, we always get a new SIM card at the airport so that we can use Google Maps to find our way (to the coffee shops) and even to where we are going!
When available, local coffee shops are most often a very cool place to go! With WiFi to get some work done, as well as a deliciously brewed cup of coffee, you will be happy to find a cool shop!
Be sure to add any coffee shop you find to Google Maps so that others can find them along the way!

Italian style your coffee addiction
This was a new one for me. We stayed at this cool jungle cottage and there was this interesting looking coffee maker. The lady who ran the place said it was an Italian Coffee Maker and was the "..only way people who REALLY love the coffee brew it!"
Talk about a kick in the head! Considering my coffee addiction, I thought I knew all the best ways to brew coffee.
Now I'm more open minded to different ways to get the sweet, savory, delicious oils out of those hard, black coffee beans!
Italian Style is actually really interesting! As you heat up the water in the bottom of the container, the pressure pushes the water up through the coffee grounds and percolates out a little hole in the top. This produces a pressure brewed espresso style cup of coffee.
This contraption is smaller than a Mr. Coffee style coffee pot, so it COULD travel with you… But you may have to give up two t-shirts you were planning on taking with you so that you have room in your backpack! In my opinion, well worth the tradeoff!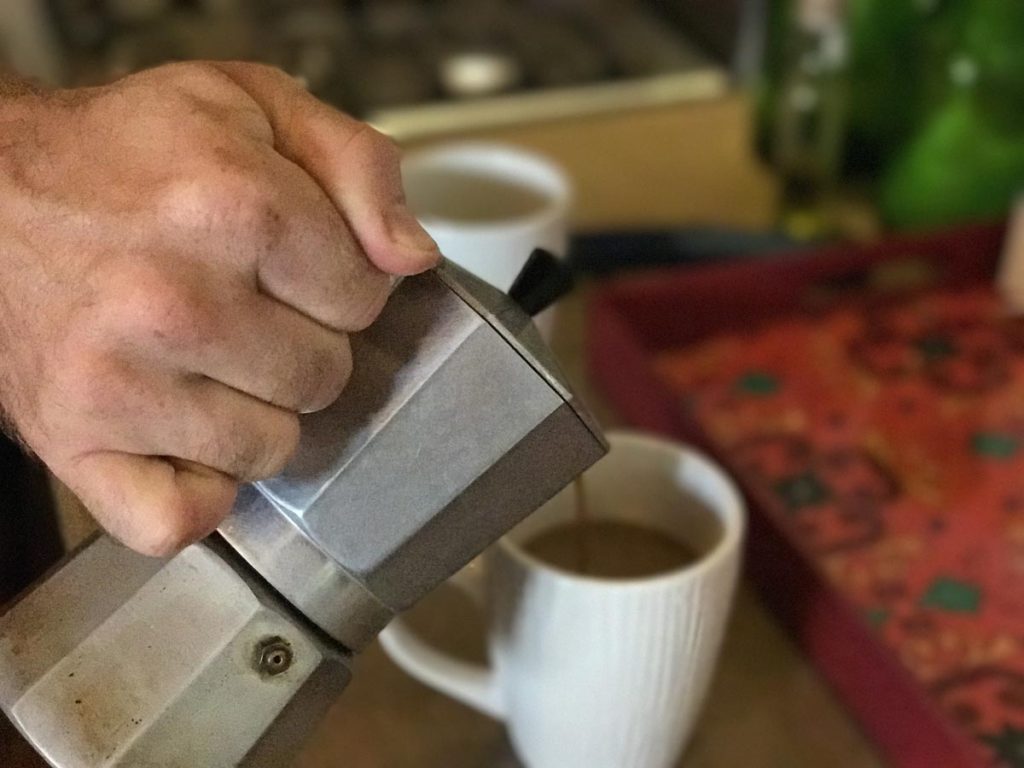 French press your coffee addiction
I've used these a ton, and they are not my favorite, because of the sludge… People rant and rave about French press coffee makers.
When you are hard-up and need something to brew your precious nectar of the Gods… this will do!
Having owned several (most were "thoughtful" gifts), I can say that these things do not travel well. Most are made of glass, so they have a high probability of cracking (and I've broken a ton of them, not even traveling!)
They are pretty quick to use and get that coffee addiction satisfied. So in a pinch, having one of these is better than cowboy style coffee (where you just through the grounds in hot water and sift the grounds through your teeth).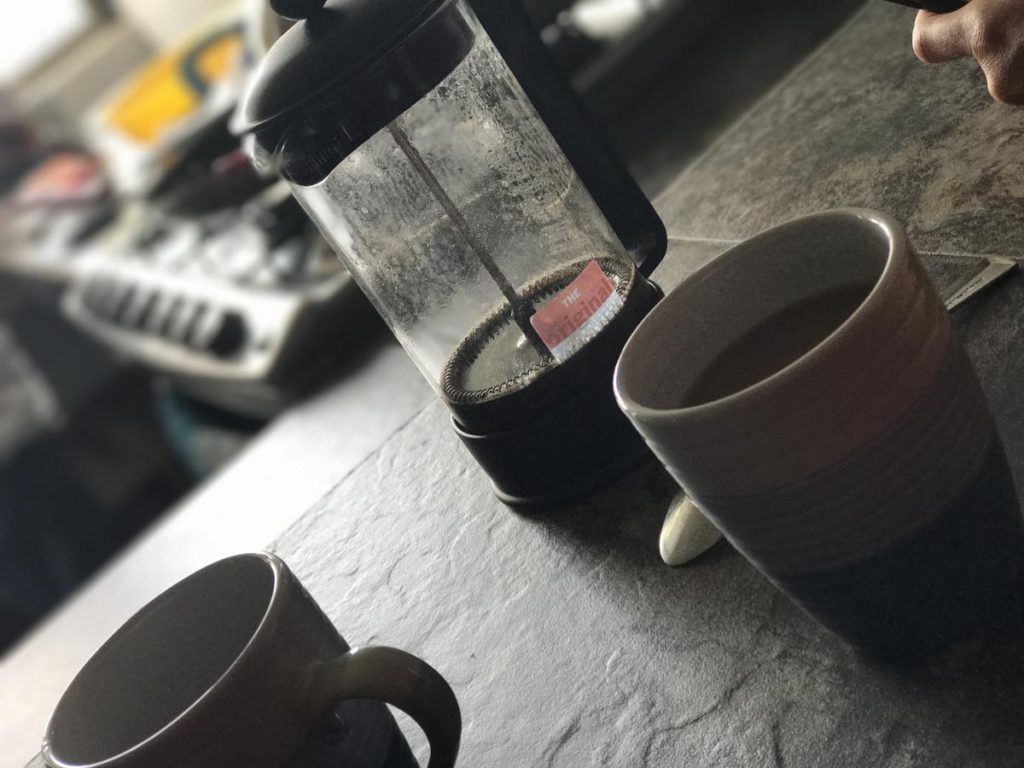 Drip it
Single cup your style? Using a ceramic drip-style coffee maker offers fewer mechanics than most!
The simplicity of just pouring hot water over grounds that sit in the ceramic funnel is therapeutic as you see the coffee bubble as the steam rises.
Traveling with this little device is pretty straight forward… Just wrap it in a t-shirt to keep it from breaking, and don't forget to bring the cone filters to go with it!
If you drink a ton of coffee, like me, you may want to put a ton of coffee grounds into the single-cup ceramic container, and just brew a whole carafe of coffee!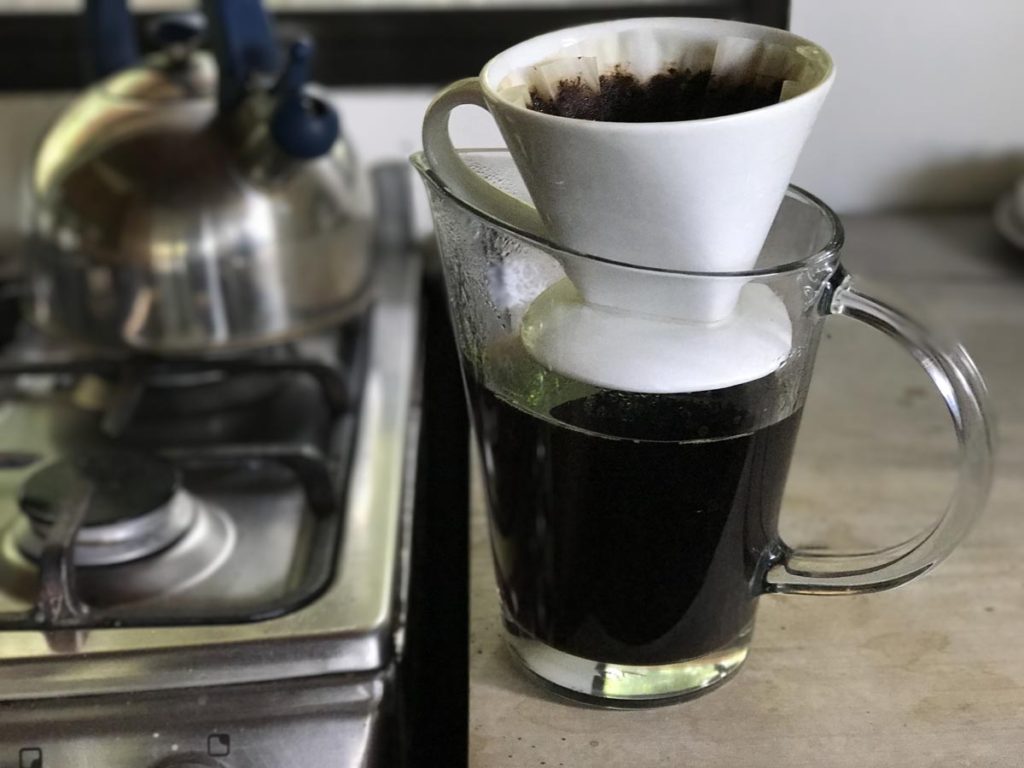 Aeropress Coffee Maker
When it comes to traveling, drinking coffee, and coffee addiction, the Aeropress Coffee Maker is the one I personally tote from country to country!
This thing is light, compact, and practically indestructible!
There are little filters that are made for this contraption that prevent the coffee grounds from escaping. Your resulting brew is extremely smooth with low acidity, and a full-bodied flavor! Being a travel-sized coffee maker, you can squeeze off one cup at a time, which is most often enough… unless you want more after the first cup!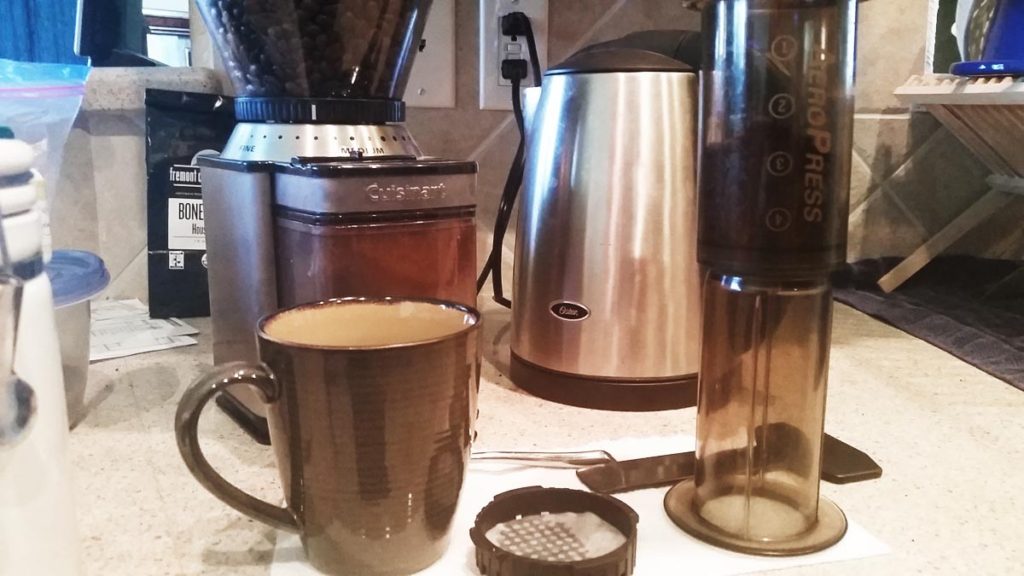 In conclusion…
There are a ton of different coffee makers that you'll experience along your journey! Finding coffee can be tough at times, so be prepared by carrying ground coffee with you! Taking something small, light, and indestructible, like the Aeropress, is a great idea if you are planning on being off the grid for a while!
If you have experienced any cool travel coffee makers, feel free to comment below! We would love to check them out!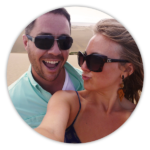 Hey, we're Brian + Erin. Currently, we're workin' on our bug out bus. Lucky the proverbial $hit hadn't hit the fan yet when we picked up this 40-foot beauty in Phoenix AZ and drove it up to Canada to convert it. Hopefully, we all still have time...
Honestly, this bus conversion has been the only sane thing in this insane world lately. We can't tell you how good it feels to BE working on something that lights our souls up and has such potential for a life that is entwined with nature, love, and happiness.
Our main goal is to inspire people to get off-grid and become self-reliant. We are well on our way and are super excited to talk about solutions with others who are shooting for a similar way of living.
Did This Blog Post Help You? If so, we would greatly appreciate it if you comment below and share it with a friend.

Check out our must-read articles about Lifestyle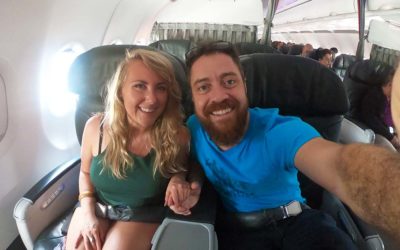 Today is a travel day where we're headed from Medellín to Santa Marta Colombia. Little do we know,...
read more

BE Adventure Partners guides people in making money online. Earn an independent living from your knowledge, skills & passions. Become self-reliant. Live a smart & simple life on your terms.