Best Leather Travel Laptop Bag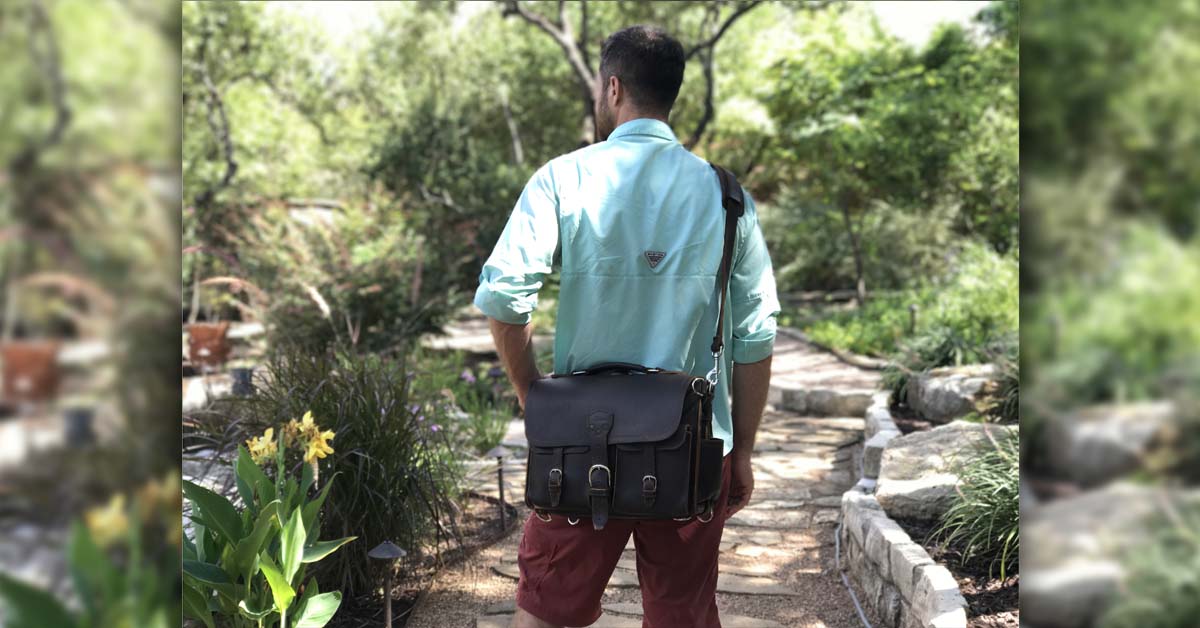 When it comes to traveling with a laptop, finding the Best Leather Travel Laptop Bag can BE quite frustrating. Before finding my perfect travel laptop bag, I was using bags that I was not completely satisfied with. You're probably using a travel laptop bag right now that you are less than thrilled about.
I've spent quite a bit of coin on travel laptop bags that I was not completely happy with.
The list of problems with other bags are things like poor, flimsy construction, inferior materials, insecure seam stitching, uncomfortable shoulder straps, inadequate protection, too fancy or too casual design, and even the pocket size for my laptop being too small or too large.
"There has to be a travel laptop bag that has EVERYTHING I need!"
~ Brian Garcia
I was determined to find this bag! So I got to work researching online.
The Best Travel Laptop Bag Criteria
Am I a bit picky? Erin would definitely say, "YES he is!" … (But then again… she's just as picky! If not, MORE! Both of us totally love the sweet style!)
This is all because regardless of what I do, there's no way I'll settle for less, and you know that you wouldn't either!
I don't blame you for striving to BE more in everything you do, to include your travel laptop bag!!
What I was looking for was something that would stand the test of time, along with the rigors of BEing a part of toting around the MacBook Pro of this Location Independent, Digital Nomad!
This bag had to be rugged, and casual, YET still BE dapper. How else could you become a Digital Nomad without being dapper?
I needed something that could snuggly and safely fit a 15" MacBook Pro. (You want to protect your investment, so you'll probably want a well-made travel laptop bag!)
The materials of the travel laptop bag are also extremely important! I didn't want something that would wear out quickly. The bag must be durable and BE of solid construction. This had me leaning towards leather, but not that thin, overly-soft patent leather that feels like it's going to rip if it snags on something.
This thing must be as tough as a cow that likes to scratch an itch on a barbed wire fence, while still maintaining the debonair appearance for a dapper gentleman!
This travel laptop bag must look good! Whether we're going to a Meetup while we are traveling abroad, or just hitting the coffee shop to knock out a blog post, this travel laptop bag exudes confidence and adventure.
Here's The Best Leather Travel Laptop Bag
After over 6 months of searching the internet, going to specialty stores, department stores, and asking travel friends what they like using the best, I finally found it!
The solution to finding The Best Leather Travel Laptop Bag popped up one day as I started to get more defined in my Google searches.
Saddleback Leather Co. out of Texas had EXACTLY what I was looking for!
What's crazy is that their motto is, "They'll fight over it when you're dead."
This HAD to be it! Their motto alone screams durability, class, comfort, and protection for your investment (your MacBook Pro).
I'm more of the touchy-feely type of dude who wants to handle and hold something before buying it.
So, I called Saddleback's customer support to find out where they sold the bags… At that time, they were only sold online. They assured me that if it didn't work out that they would accept the bag back!
I started browsing the bags, loved the look, the style, the materials, the durability, and most of all… I liked that Dave (Saddleback's founder) had videos about why the bags are so amazing and showed what to do to make knock-offs of the bags! This is my type of company to do business with!
The variety of styles offered was amazing, and I found the EXACT bag that would suit me well as a Digital Nomad!
I ended up getting the dark coffee-colored, front pocket leather briefcase that has 2 interior compartments. The interior is lined with pig suede, which has amazing water/liquid repellant properties. All the corners and stress points have a brass rivet. The bags are all handmade with the leather hand-selected to ensure durability.
With their 100 Year Warranty, if you ever needed something fixed from workmanship, they have a pretty good policy that may cover you!
On the bag I ended up getting, one compartment is big enough to fit two 15" MacBook Pros snuggly, while the second compartment could hold your power cords, DJI Osmo camera in the case, backup batteries, portable speakers (for jamming out!), and some sunglasses.
We've been traveling all over and I have been completely happy with this travel laptop bag.
It is sturdy, can take a beating, and continues to look very dapper, while its story wears itself in the leather.
Regardless of where we go, I consistently get compliments from people absolutely loving this bag, and its handsome construction.
Besides offering travel laptop bags, Saddleback Leather Co. also offers bags for your luggage, power cords, wallets, passport covers, to include men's & women's designs.
Next time you run into us and want to check out the travel laptop bag, feel free to ask! I'm always happy to show it off!
This laptop bag has become one of my Best Digital Nomad Essentials when it comes to traveling with my MacBook Pro!
But you are probably ready to find a design that will work best with you. Feel free to check them out HERE, so that you can get the perfect travel laptop bag for your Digital Nomad, Location Independent lifestyle!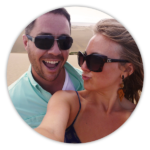 Hey, we're Brian + Erin. Currently, we're workin' on our bug out bus. Lucky the proverbial $hit hadn't hit the fan yet when we picked up this 40-foot beauty in Phoenix AZ and drove it up to Canada to convert it. Hopefully, we all still have time...
Honestly, this bus conversion has been the only sane thing in this insane world lately. We can't tell you how good it feels to BE working on something that lights our souls up and has such potential for a life that is entwined with nature, love, and happiness.
Our main goal is to inspire people to get off-grid and become self-reliant. We are well on our way and are super excited to talk about solutions with others who are shooting for a similar way of living.
Did This Blog Post Help You? If so, we would greatly appreciate it if you comment below and share it with a friend.

Check out our must-read articles about Lifestyle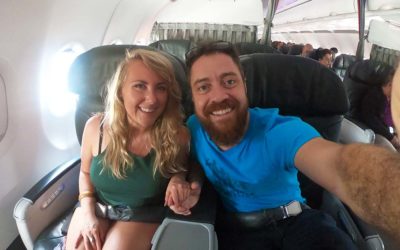 Today is a travel day where we're headed from Medellín to Santa Marta Colombia. Little do we know,...
read more

BE Adventure Partners guides people in making money online. Earn an independent living from your knowledge, skills & passions. Become self-reliant. Live a smart & simple life on your terms.