Gift Ideas To Wow Your Adventurer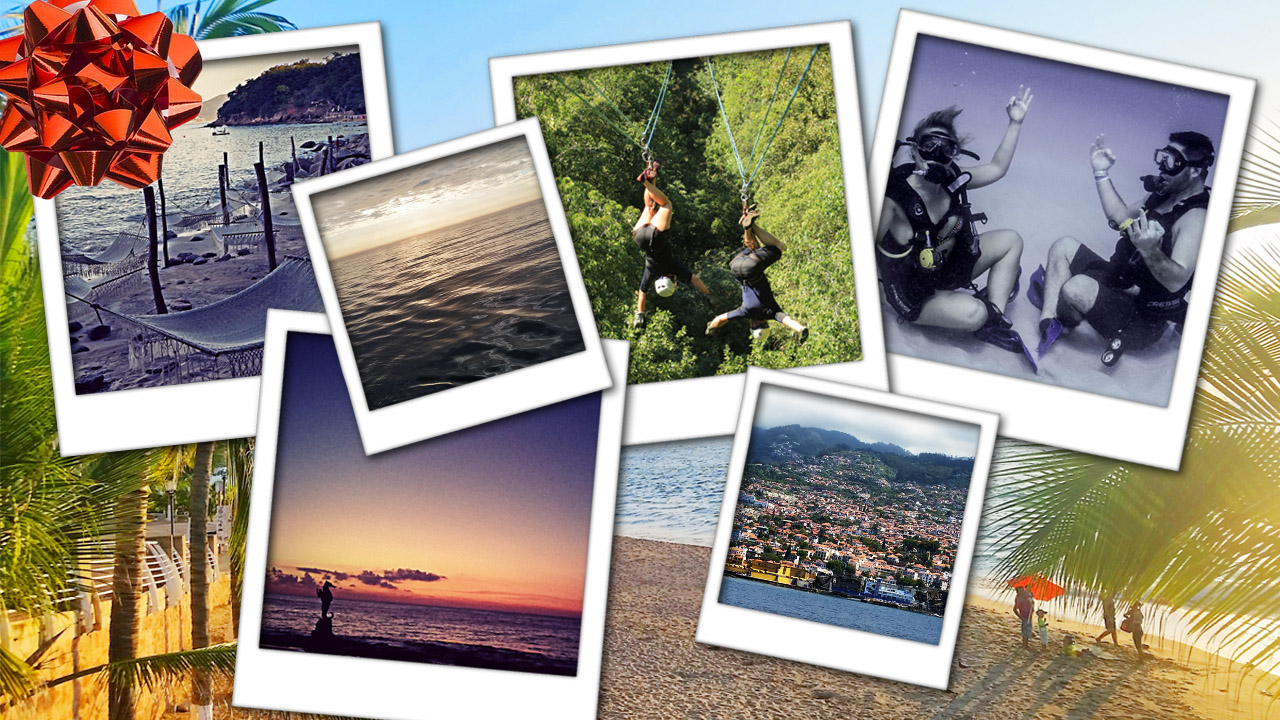 It's that time of year again where you are scrambling for gift ideas to wow your adventurer! The problem is that your Adventure Partner has everything. Buying gifts is starting to feel like a burden because there's already enough shit in the house. Do we really need another chachki to put on the shelf to collect dust? Check out these gift ideas to wow your Adventurer and show up as their hero this holiday season!
Socks… Neck ties… Boxers… Briefs… Multi-tools… Crappy gifts from the department store…
Is this what the holiday season has come to be? Trying to find that perfect OBJECT so that your partner feels "love" from you has become a burden in most people's relationships. Then you look at what you received and they think you don't like it… Now for the fight…
This is about the time when I throw my hands in the air and wish that I had actually scheduled that amazing adventure in Central America, going hiking through the jungles & mountains or SCUBA diving off the coast of Mexico.
A smile creeps up on my face because I can almost feel like I were there with her. I can taste the salt water and feel the sun shining down, warming my skin as I bob up and down in the boat on the tropical water. I hear Spanish being spoken by the Divemaster as they go over the drift dive we are about to embark on.
Pure tranquility with a dash of Adventure!
And then it hits me… I'm sitting in a room with a bunch of people who bought each other shitty gifts because that's all that was available at the department store.
If you are anything like Erin and I, you know the value of your Adventure Partner. You know how to love them like they have never been loved before… p.s. it is NOT shown by BUYING objects for one another… you are not materialistic…
Below we have compiled the perfect gift ideas to wow your adventurer:
1. Be Present
The best present for the one you love, is YOUR presence!
Turn off that TV!
Pick your head up from looking at your phone all day building your SimCity or killing it in Candy Crush Saga (let's not forget Angry Birds or Flappy Bird… both, also time sucks…)
Be there for the one you love… Be present… Take time to spend each and every day to show your unshakeable devotion to each other.
Spend time with your love by going for hikes in your local parks, going canoe or kayaking on the river, going on bike rides through the city, and visit areas you have never been… There's sooo many things you can do LOCALLY to show your Adventure Partner that you love them. Get out there and make YOUR focus only on them!
What's great about this gift idea is that it doesn't cost you a whole hell of a lot… Just your time, which your love definitely deserves, and think about all that you will get out of it too. Win, win!
2. Adventure Classes or Training
Now, this is a pretty slick gift idea! Imagine the smile on your Adventure Partner's face when they open a HUGE lightbox and there is a little piece of paper & picture strung up in the middle that has an adventure class or training of some typewritten on it!!
CLASSES!!! Rock Climbing… Yoga… Aerial acrobatics… Survival… Acro Yoga… Skiing… Snowboarding… Horseback riding… Sailing… Water skiing… SCUBA diving… Parasailing… Moto-parasailing… Spelunking… Archery… Off the grid living… Painting… Salsa dancing… Cooking… Kamasutra… Mmmmm! That's hardly scratching the surface.
I could go on & on about the different classes or training that would be totally sick to gift to your Adventure Partner, but only you know what's best for them. Find something that resonates with them. Find something that pushes their limits & challenges them! This will make that an amazing gift idea to WOW your love!
3. Adventure & Skill Books
Infusing the mind is a way to become more within yourself so that you can be more to those around you.
A book that I just bought and am diving into as I write this is the The 2 AM Principle: Discover the Science of Adventure by Jon Levy. This book looks super interesting because it is all about how to pick adventures, taking the right risks, and choosing the right team to experience amazing things together. This would definitely make a great gift for your Adventurer to hone their skills and live an extraordinary life.
Because there are millions of books available, to choose a good book, find out what it is that your Adventurer enjoys and then look for something that goes along with that.
You would be surprised at the vast amount of topics that you could intrigue their senses and develop some great conversations over!
Better yet! You BOTH could read the book together so that you can be on the same page & mastermind an amazing journey together. Make it an "Adventure Book Club" with your love. That could be sweet. I know we like to read to each other.
4. Gear For Your Next Trip
Some Adventures DO require objects to successfully return alive!
So this is one of the few cases where we say, go ahead and buy somethings!
Imagine climbing a huge rock wall without a rope, quickdraws, harnesses, climbing shoes, chalk, finger tape…… the list goes on. You could free climb and make it happen… However, sometimes a multi-pitch problem requires a rope for safety as you dyno up the face!
These gift ideas can be some of the best, thoughtful, gifts that your Adventure Partner could receive! It shows them that you care and do not want them to die!
Adventures can be had and risks can, and should, be taken! It is always worth coming back to enjoy a great story around the campfire! Plus memories where we stretch & grow last forever.
So look at the adventures that your Adventure Partner likes to do… ask questions to see what would help them have a better experience and make their day!!!
5. Experiences As Gift Ideas
When you are searching for the ULTIMATE Gift Idea To WOW Your Adventurer… Look no further than giving Experiences As Gifts!
I cannot tell you how many physical presents I've received over the years, or even what they were. I probably no longer have any of them because they broke, got lost, Bigfoot ate them, or were just dumb so I donated them to Goodwill.
I CAN, however, tell you about the trips I've gone on… The amazing people I met along the way… And the fun I had with the ones who joined me on those trips.
Going to places like England, Spain, Portugal, Canary Islands, Mexico, Canada, the US, and more. All with the one I love! (Erin 😉 )
We didn't collect knick-knacks along the way. But we did capture photos & videos of the experiences so that we can look back and talk about them for years to come. And we did develop relationships with people we met on our Adventures, with whom we now have life-long friends!
IMAGINE how your Adventure Partner… Your lover… Your best friend… Your family would feel if they received an amazing experience! You all would be able to connect on such a deep level together because you would be going TOGETHER.
Think about the significance this would have in your life.
I can remember when Erin & I went SCUBA diving for the first time together. I had been diving since 2000 and this was her very first time. I saw that she was nervous about the new experience. I calmed her nerves by saying, "Don't worry! I will be with you every fin-kick of the way. You will not leave my side and I'll make sure you are OK during the whole dive!"
The connection that we built with each other in that moment was bomb-proof! Nothing can break the connection we made as we strapped on the masks, tightened up our fins and donned our BCDs!
Over on our YouTube channel, we share our travels & experiences not to impress you, but to show you that it is possible to experience more of what you want in your life. TOGETHER!
Subscribe to our YouTube Channel HERE
You both deserve experiencing the vast world around us, and live life on your terms. For us, it all started with the gift of travel, but then we loved it SO much we made it our lifestyle.
Who knows where swapping physical gifts for experiences will lead you & the one you love most?! Regardless… We are cheering for you, and wish you the ultimate love & happiness.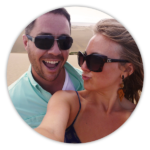 Brian Garcia + Erin Nicole Bick has been traveling full-time since April of 2017. They like to consider themselves location independent. Their goal is to empower others to live life on their terms and create their own definition of independence/freedom. Through their content, eCourses, and consulting they share their simple method for building an online business, and living a happier life.
Did This Blog Post Help You? If so, we would greatly appreciate it if you comment below and share on Facebook, Instagram or any of your favourite social media platforms!

Check out our must-read articles about Lifestyle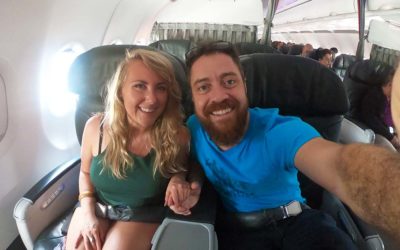 Today is a travel day where we're headed from Medellín to Santa Marta Colombia. Little do we know,...
read more

BE Adventure Partners guides people in making money online. Earn an independent living from your knowledge, skills & passions. Become self-reliant. Live a smart & simple life on your terms.