How To Find The Best Place To Stay – Airbnb Tips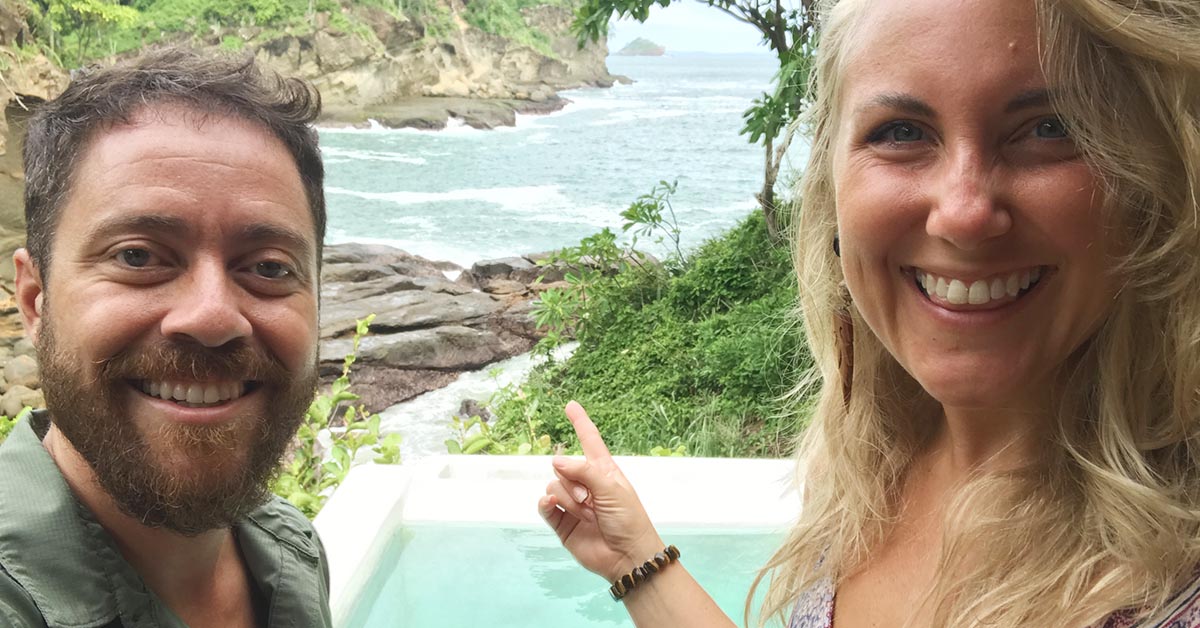 After traveling the globe for 594 days today, we've dialed in how to find the best places to stay and wanted to share with you these Airbnb tips that we've learned along our journey.
If you think traveling the world is expensive… it is if you stay at hotels & resorts the whole time.
But if you like to travel and live like a local, using these Airbnb tips to find the best place to stay on your trip will help reduce the cost and increase your happiness all at the same time.
While finding Airbnb's to stay in is important, getting there is just as important! While Erin is searching for the perfect Air BNB, I'm simultaneously searching for and have become the master of finding flight deals to save us time and money.
Here's exactly how we find the best place to stay using these Airbnb tips.
Not a reader? Watch this on the BEAP YouTube Channel!
Want Travel Credit?
Now before we get all crazy with the details, let's start off by giving you some cash towards your next trip.
If you don't have an Airbnb account this is for you. We have THIS Airbnb invitation link that will give you a travel credit for your first reservation.
We'll earn a Travel Credit for referring you (and you'll get an even BIGGER Travel Credit for staying in your first place with Airbnb using our link).
It's Win-Win! AND we appreciate you using our link because it'll save you some cash on your next trip & help us out too 🙂

Where Are You Going?
Now that you've set up your Airbnb account, let's figure out where you're going. Here's how we do it…
First, we blindfold a monkey and hand her some darts with a world map on the wall… just kidding… (if this ever were to happen, we'd be sure to film it & take plenty of photos… AND it would make it to our YouTube Channel… Subscribe so you don't miss out…)
We actually just look at the map to see:
What climate are we wanting to go to?
Where have we NOT been yet?
What sort of terrain do we want to go to?
Where's a safe place to go?
Even though we do love adventure, safety is of most importance.
The only thing that is a close second to safety is beauty… We love going to beautiful countries filled with nature, interesting animals and delicious food!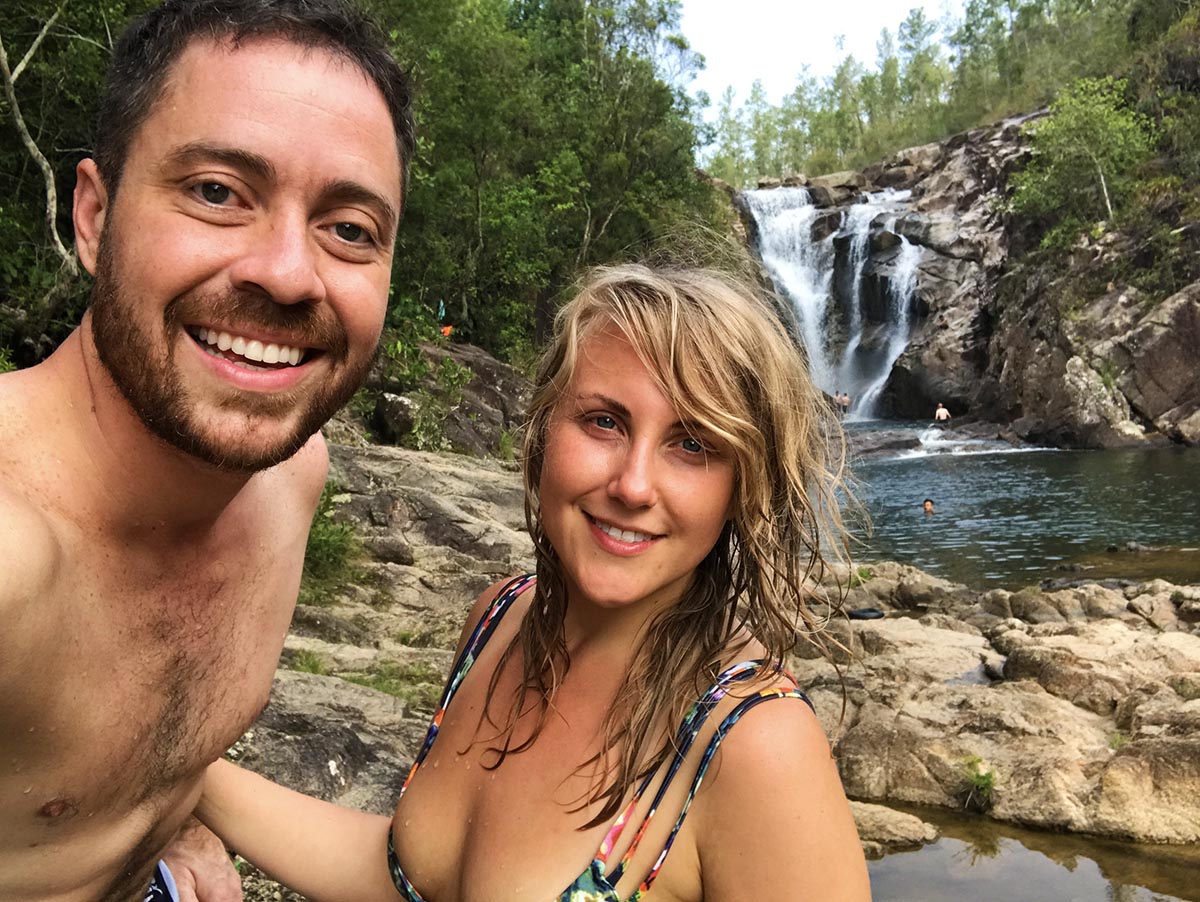 With the whole tilt of the Earth going on, it's good to figure out where is summer vs. winter. While it's summer in the northern hemisphere, it's winter in the southern hemisphere… Kind of…
The closer you get to the north & south poles, the colder it gets year-round… so keep that in mind.
Check out the countries you're thinking of going to on Pinterest, as well. There are some great resources there that show some of the things you can do and what to expect so that you can plan accordingly.
Read More: How To Decide Where To Travel Next With Your Love & Online Business »
What's The Weather Like?
After picking which country you want to go to, we look at the weather. Do a Google search to see the historical forecast of a place so that you can see the weather trends for when you think you may go.
Looking at things like precipitation trends, temperature high/low, and what time of year natural disasters typically occur could help you decide when to go.
I know that when we're looking at a place and notice that a month or two out of the year its dirt cheap there… THAT is a red flag!
Why is it so inexpensive?
Oh! Because it's in the middle of hurricane season!
While THAT is a hot tip to save you cash, you may be rained out and stuck in your Airbnb with the windows boarded up, while all the locals have evacuated to the hills!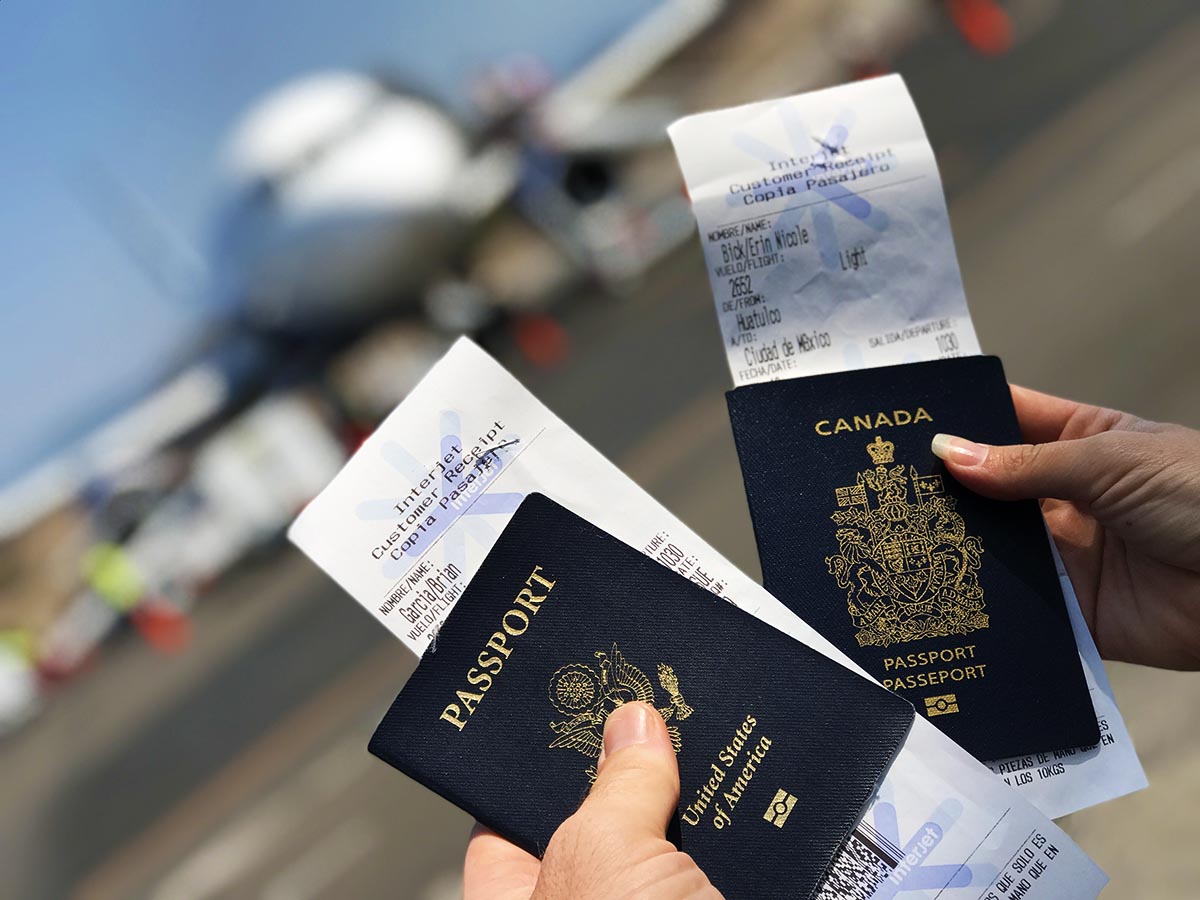 Do I Need A Travel Visa?
The last thing to consider is how long your travel visa will be good for in a particular country. Some countries require you to be approved for a visa before going, while others do not require that. They simply approve all travel visas upon entry for various periods of time (30 days, 90 days, etc…)
For US Citizens, you can look up travel visas HERE
For Canadian Citizens, you can look up travel visas HERE
Most countries we've been to require that your passport is valid for a minimum of 6 months upon entry to their country AND have one full page available for their travel visa stamps.
What Do You Need?
Now that you know which country you want to go to, check to see if there's Airbnb's available there.
Simply type in the name of the city and country you're wanting to find a place and start surfing the results!
The filters we use:
City, Country
Dates
Guests
Home type (Entire place)
Amenities (Kitchen, WiFi)
With these basic filters, you're able to find some really great places that you'll be able to cook & use the internet (if you're building a business online & traveling full-time like us, you need good internet!)
What else do you need? (There's a filter for that…)
Other things to look for are good seating. By looking at the provided pictures, you'll be able to see if the space looks comfy. This way when you're editing videos, working on a blog post, or just lounging around, you're nice and comfortable!
We also make sure that the kitchen looks like it's in decent shape, has a stovetop, oven, refrigerator and some basic cooking utensils. Although we love to eat out, we tend to cook most of our meals because we also love to cook together!
Anytime you need info from any of the Airbnb hosts, just send them a message! All the hosts we've spoken with so far have been amazing (probably because they want you to stay at THEIR place…)
Staying in an Airbnb vs a hotel or resort is hands down one of the best travel tips we can give you.
When we stayed in El Gigante, Nicaragua, there were Howler Monkeys and Spider Monkeys so close to us that we could see their facial expressions (which was super sweet). AND that particular Airbnb was on its own private cove (so if you and your Adventure Partner wanted to hang out in your birthday suits by the water's edge, soaking up the sun's rays, you'd have plenty of privacy to do so!)

In Conclusion…
We take time to search for countries that are safe to go to, have beautiful nature and a variety of experiences we can enjoy. These Airbnb Tips could help you find a place that will help you to find the best place for what YOU want to experience.
The only reason we can travel full-time is that we built a business online. Travel is a by-product of building the business online. Both Erin and I have always had to work for what we've wanted. It's just that THIS time, we've decided that building our own business instead of having a job is what would allow us to do more of what we want in life. It allows us to BE where we want, when we want, TOGETHER!
Questions about Airbnb Tips that we didn't mention here? Leave them in the comments!
We'll update this post as time goes on to provide more insight.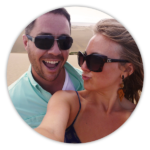 Hey, we're Brian + Erin. Currently, we're workin' on our bug out bus. Lucky the proverbial $hit hadn't hit the fan yet when we picked up this 40-foot beauty in Phoenix AZ and drove it up to Canada to convert it. Hopefully, we all still have time...
Honestly, this bus conversion has been the only sane thing in this insane world lately. We can't tell you how good it feels to BE working on something that lights our souls up and has such potential for a life that is entwined with nature, love, and happiness.
Our main goal is to inspire people to get off-grid and become self-reliant. We are well on our way and are super excited to talk about solutions with others who are shooting for a similar way of living.
Did This Blog Post Help You? If so, we would greatly appreciate it if you comment below and share it with a friend.

Check out our must-read articles about Lifestyle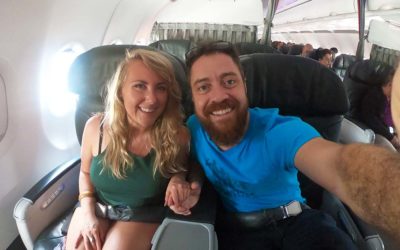 Today is a travel day where we're headed from Medellín to Santa Marta Colombia. Little do we know,...
read more

BE Adventure Partners guides people in making money online. Earn an independent living from your knowledge, skills & passions. Become self-reliant. Live a smart & simple life on your terms.