3 Ways To Supercharge Your Mindset For Success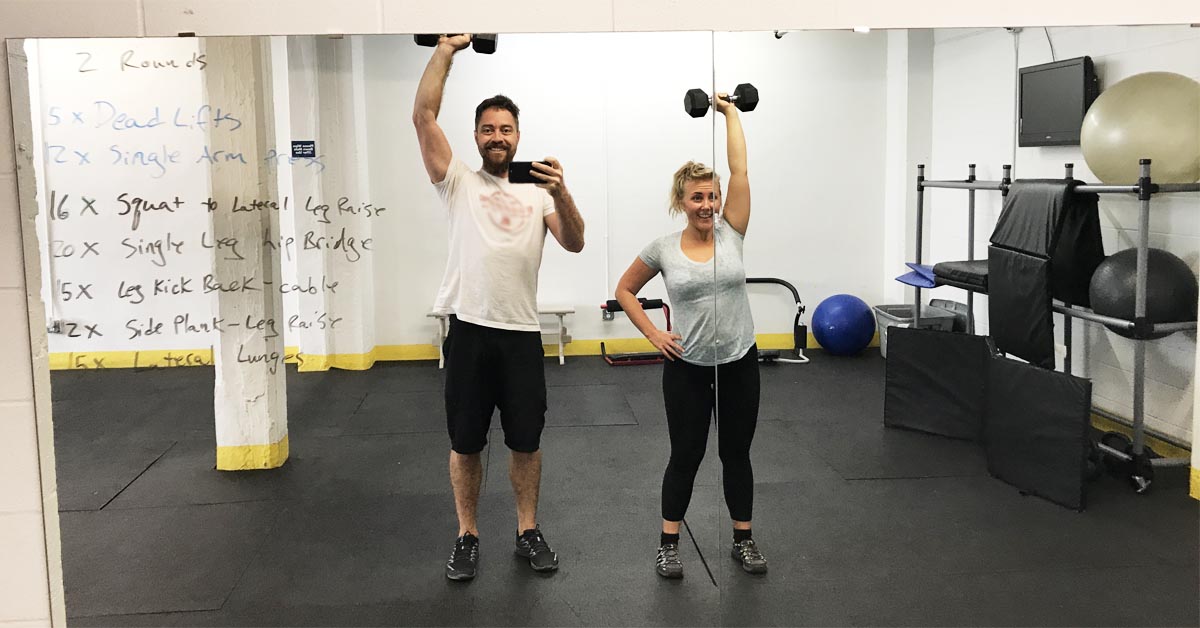 Using these 3 ways to supercharge your mindset for success, you'll come out ahead of the pack! Armed with these simple mindset shifting skills, you'll create more successes, more often!
1) BE Open To Mindset For Success
The first business I started in 2005 was a blank greeting card company. This was the first time that I was diving into a business with a physical product that I produced with my own two hands.
From the beginning, I knew that I was going to sell a ton of these greeting cards because the market was asking for them! It was cool photography that I captured out of Austin, Texas.
I was unstoppable! The whole time, I was open to a mindset for success. There were no limiting beliefs in my mind that would stop me from being successful.
So what did I do? I called my printer up and had 5k of each card printed… because the more you print, the less expensive it was per card, and the higher profit margin, which is a greater ROI (return on investment)… it made sense!
A couple of days later, I had 50k cards delivered to me! HOLY SMOKES!
Ten unique cards… 5k of each… I had no idea how MUCH that was!
By being open to receiving this much inventory, it made my spirits high, and I proceeded to get order, after order from stores all over the city.
BE open to your mindset for success by only keeping your sights aimed on what it is that you desire, and it will come your way. Regardless of if you are wanting to sell a ton of product inventory… Sell your services… Sell your digital products… It doesn't matter what it is. The Universe will give what you are open to!
2) Focusing On Your Mindset For Success
Quite often, people have come to both Erin and I saying that they don't know what to focus on. Their minds are all over the place, which prevents money-making tasks from being accomplished.
It's the focus that you have that will either cause explosive growth or prevent growth from happening at all.
The mindset for success is one where having a passion for something, coupled with a vision of where you want to go, creates a path for you to follow.
Ask yourself:
What is it I want to achieve?
What is my vision?
Where do I want to go?
What must I do to achieve these things?
By becoming clear on your vision, a pathway will start to appear. This allows you to become focused on accomplishing the tasks along the way.
An example of those tasks are covered in detail in our post about How To BEcome A Digital Nomad.
Being focused on your desires, the Universe has no choice but to give you what you focus on. This causes you to be a conscious creator of your life experience.
At the same time, if you REALLY do not want something, THAT extreme desire for NOT wanting, is the focus. The Universe cannot differentiate the differences between the wants and then gives it to you equally.
So if you stop focusing on what you don't want, and start only focussing on a mindset for success, what you do want, you will start to receive that which you truly desire!

3) Invest In Yourself To Create Mindset For Success
By investing in yourself, you can supercharge your mindset for success!
A little-known secret that they probably have not told you is that by investing in yourself, you can create unstoppable abundance and prosperity.
Investing in yourself comes in many forms:
Events focused on your goals
Coaching focused on path-specific actions – Learning how to market yourself online
Personal development – Books, audios, videos
Learning how to use the systems specific to building your business online – Learning how to set up your website & blog, learning how to professionally market yourself
Investing in ourselves was the game-changer.
I can remember back in 2005 when I was just launching my greeting card business. All my "training" on how to run my business was what I researched on Google. I spent HOURS trying to figure it out, and the whole time I wasn't sure if I was even running the business properly.
During tax season, I always cringed, hoping I didn't owe too much in taxes. I always wondered if I had the business entity set up correctly. It stressed me out not knowing for sure.
When we started building BE Adventure Partners, we knew we were building the business correctly because we invested in the tools, training, coaching, mentorship, systems, and resources.
By modeling those that have built successful businesses online, we were able to skip the "failure" curve, because we knew we were on the right path. It was this supercharged mindset for success that provided peace of mind that all our time was spent correctly.
In Conclusion
Anyone who is wanting to supercharge their mindset for success simply must embrace that there's going to be an investment. This investment is either going to be TIME trying to figure it out on your own. And, like me, having a sick feeling in my stomach back in 2005, not knowing if what I was doing was actually correct. Or they will invest MONEY so that they can follow a step-by-step blueprint to achieve their desired results.
Your mindset for success will be that of confidence when investing in the tools & know-how. This will put you at ease knowing that the time you do spend building your business online will be with purpose, and done in the correct order. What a relief!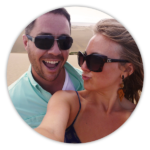 Hey, we're Brian + Erin. Currently, we're workin' on our bug out bus. Lucky the proverbial $hit hadn't hit the fan yet when we picked up this 40-foot beauty in Phoenix AZ and drove it up to Canada to convert it. Hopefully, we all still have time...
Honestly, this bus conversion has been the only sane thing in this insane world lately. We can't tell you how good it feels to BE working on something that lights our souls up and has such potential for a life that is entwined with nature, love, and happiness.
Our main goal is to inspire people to get off-grid and become self-reliant. We are well on our way and are super excited to talk about solutions with others who are shooting for a similar way of living.
Did This Blog Post Help You? If so, we would greatly appreciate it if you comment below and share it with a friend.

Check out our must-read articles about Mindset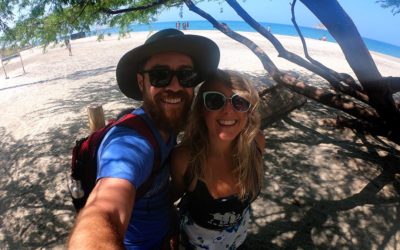 You may not look at your future as limitless, but if you did, what would it look like? In this...
read more

BE Adventure Partners guides people in making money online. Earn an independent living from your knowledge, skills & passions. Become self-reliant. Live a smart & simple life on your terms.