The Importance of Planning Ahead Will Buy You Time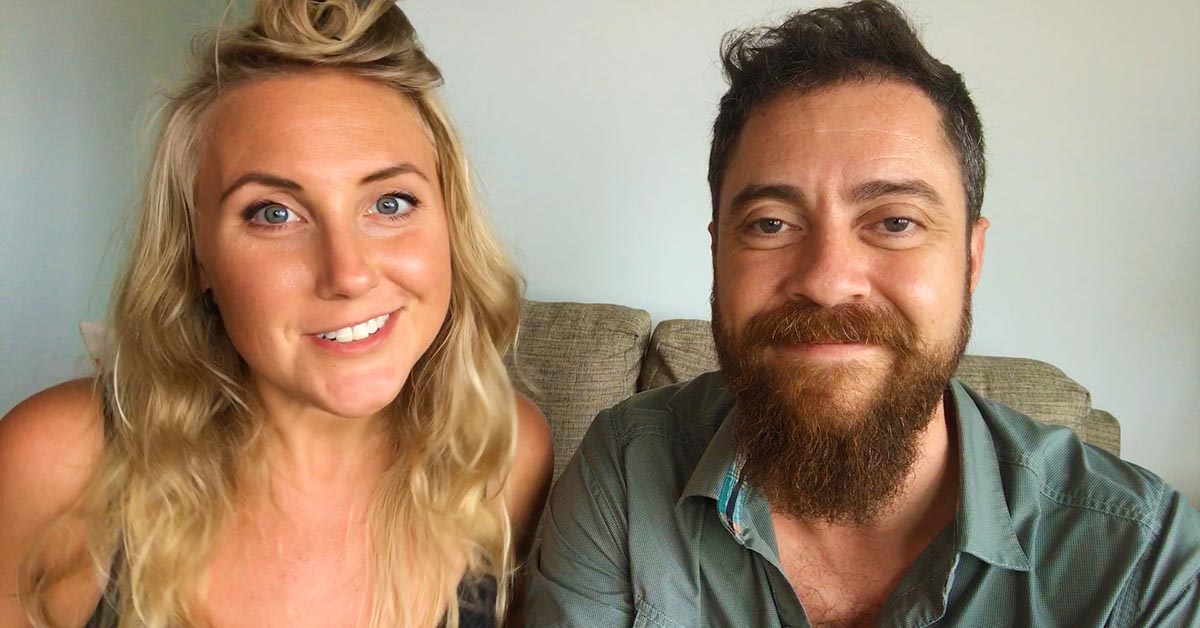 The importance of planning ahead will buy you time. When you think about time as a finite resource, you'll want to learn how to leverage it fast. Being "finite" simply means that you can't make more of it. So how have successful entrepreneurs learned to leverage it to get more done & increase profitability in their businesses?
What you're about to learn here is something that they probably wish we wouldn't reveal (because they don't want competition). But part BE Adventure Partner's mission is to make it easy for normal people, like you and us, create lives you're excited about.
Let's take a peek at how these guys and gals squeeze more hours out of the day, to get more done.
Not a reader? Watch this on the BEAP YouTube Channel!
Accomplishing Short Term Goals To Hit Long Term Goals
It all starts with your goals. The importance of planning ahead is so that you can see where you're going, and work backward so that you know what needs to happen each day.
Let's say you're a blogger, as an example. A Long-Term Goal could be to write 156 blog posts in a year (That's a LOT of blog posts!)
To accomplish this goal (without going crazy) divide the number of blog posts you want to have written in a year by the number of weeks in a year. This will give you an idea of how many blog posts need to be written each week.
156 Blog Posts ÷ 52 Weeks = 3 Blog Posts per week
Rather than thinking "OMG! I've gotta write 156 blog posts this year…"
Break it down to a smaller, easier goal, "OMG! I only have to write 3 blog posts a week! Easy Peasy!"
Now, your goal may not be 156 blog posts a year… It may be 52 (in which case, you'd produce one per week). Figure out what you want to commit to & DO IT CONSISTENTLY!
When adding this little thing called 'consistency' to the mix, you now only focus on your short-term goals because your long-term goals will naturally be accomplished. This will reduce the stress in your life and allow you to get more done.
This is actually what Erin and I do with our BEAP Blog. We know that producing content that is useful for you to connect the dots while you're building your business online is important. So we make it a point to show up & help out!
Planning Your Content
Now that we've established how much content to produce, let's look at saving time by planning your content. When it comes to producing, this is the importance of planning ahead that's going to help you save you time, big time, in the future.
When we're creating content, we normally have a plan.
That plan consists of figuring out what to write about, researching keywords that will help the content show up in Google, and coming up with titles that will help you know that a piece will answer a question for you.
We used to just try and figure out what to write about right before we started writing… That's super time-consuming.
After spending a ton of time doing it that way, we switched to planning out a month's worth of content all in one sitting.
This planning helped us to write faster because we didn't have to be in "research" mode every couple of days.
Figure out how many pieces of content you want to produce each year, and then break it down into a smaller portion. After that, set up your planning sessions where you'll research what you'll create with each piece.
Leveraging Time by Batching Content
This brings us to actually leveraging time, so you can get more done in a single day. Now, this is a little time-leverage trick… What this is going to do is make you FEEL like you have more "free" days, because you're working on purpose, with purpose.
Here's the trick… Sit down one day a week and write the three blog posts for the entire week.
Turn off notifications on your phone…
Set yourself up with snacks & water…
Commit to yourself that you'll write all three blog posts in one sitting.
What's next is going to blow your mind…
If you're using WordPress, you can actually schedule those blog posts. In Get Your Blog On we go over how to do this.

Scheduling blog posts will allow you to "publish" all your posts all at once AND set the date & time you want them to "appear" on the internet.
This doesn't just work with blog posts… It also works with your Facebook Business Page Posts, YouTube Video Posts, and pretty much any social media you can think of will allow you to schedule in some way.
The reason this is leveraging your time is that when you are in the zone for creating content, in some cases you gotta get set up. Maybe arriving to a comfy, distraction free space where you have everything you need to concentrate for a couple hours.
Leveraging time is the best way to create more of it.
Now… I know what you're thinking… At the beginning, I promised to share with you a way to leverage time just like successful entrepreneurs out there…
Here you go…
Ultimate leverage comes when you have a Team working with you and you're all on the same mission.
Maybe you really love to create videos, and you know that it's time-consuming to edit them. How do you edit more videos in less time? You have a team member edit them. You love creating videos, upload them to a cloud drive, and let your team members edit them.
Maybe you want a blog post created from those videos? Next up, after your video editor creates the video, they will pass off that video to your copywriter who would then create a blog post.
Maybe you want to have a presence on more social media channels? Next up, your copywriter and video editor would send their work to your social media manager.
See how this process is working FOR you?
Your team will allow you to leverage time like no other, get more done in less time, and serve your audience at a greater capacity (which also could increase your profitability).
A prime example of freeing up time with a team is that we used to type out our Closed Captions on our YouTube channel. For a 15 minute video, it would take about 2 hours to listen, pause, type, rewind, listen, pause, type… etc…
We decided that we wanted to free up 6 hours a week of our time, and started using the service called Rev. We simply link our YouTube channel to their service and as soon as we publish a video, they do the work then upload the closed captions file directly onto that video with 99% accuracy!
Their service has been a huge contributor to us being able to focus on what we enjoy doing (and let the pros take care of the tasks we would rather them work on!)
In Conclusion…
The Importance of Planning Ahead Will Buy You Time because you end up being more mindful of the time you're spending on things. At some point you'll be in a position to be able to step up your game & hire a team, so you can then magnify the time leverage.
If you love this post, feel free to share it with a friend you think it will help!
And if you're ready to start or revive your online business, check out the Exclusive Tribe For Entrepreneurs. All members get access to the eCourses that will help them create an online business (or jump-start one that isn't running how you'd like), as well as be part of a community that believes in your ability to create a simple, yet effective business online.

Did This Help You?
If so, we would greatly appreciate it if you comment below and share on
Facebook
, or any of your favorite social media pages!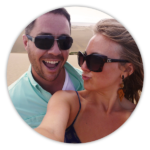 Brian Garcia + Erin Nicole Bick are full-time location independent, online business owners. Brian's background is in firefighting, digital + photographic imaging, and web development. Erin's background is in professional hairstyling, social intuition, personal development, creative writing, and brand identity development. Together, they create eCourses, high-end online business development coaching, and social media marketing strategies. They go by… BE Adventure Partners!

Check out our must-read articles about Starting Online Business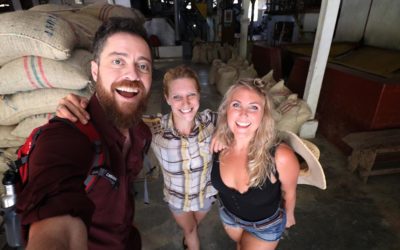 Borrow business secrets from a 126 year old coffee farm, and see how their simple business...
read more

BE Adventure Partners guides people in making money online. Earn an independent living from your knowledge, skills & passions. Become self-reliant. Live a smart & simple life on your terms.