Back On The Move – Toronto to San Antonio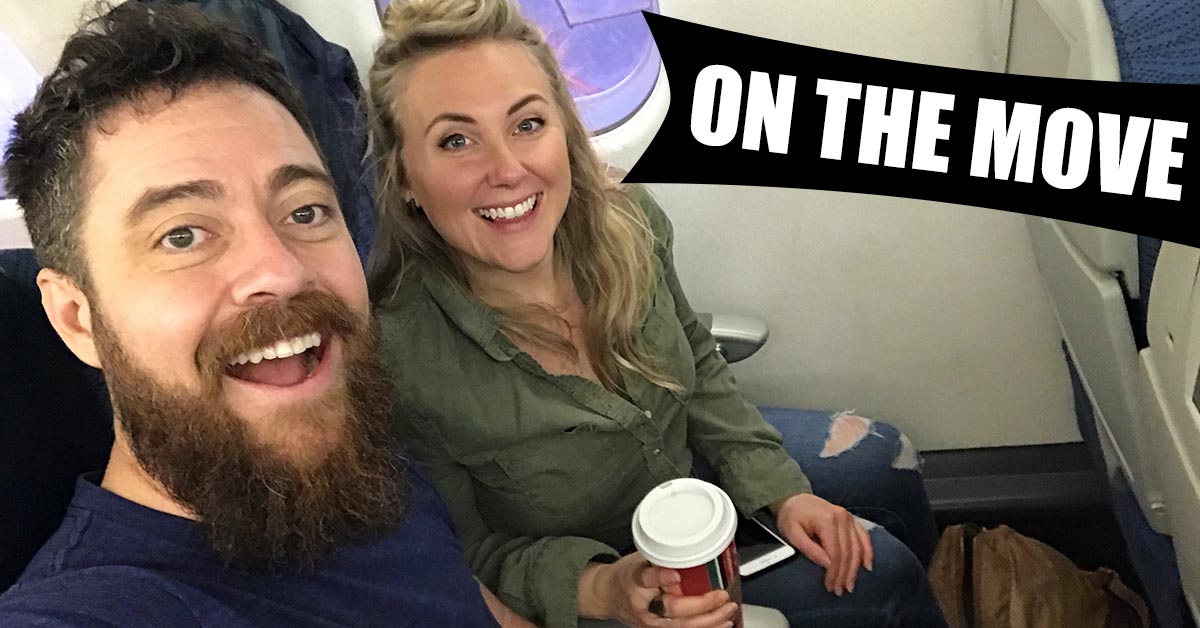 We're back on the move from Toronto to San Antonio! While in Toronto, we have accomplished a TON and ran into some other entrepreneurs who revealed the secret to their success.
That's all coming up, but first…
Not a reader? Watch this on the BEAP YouTube Channel!
While in Canada
Our time in Canada was great! We got to spend time with Erin's family for an early holiday. What's cool also, is Erin's brother's wife had their first child, making Erin an Auntie for the first time!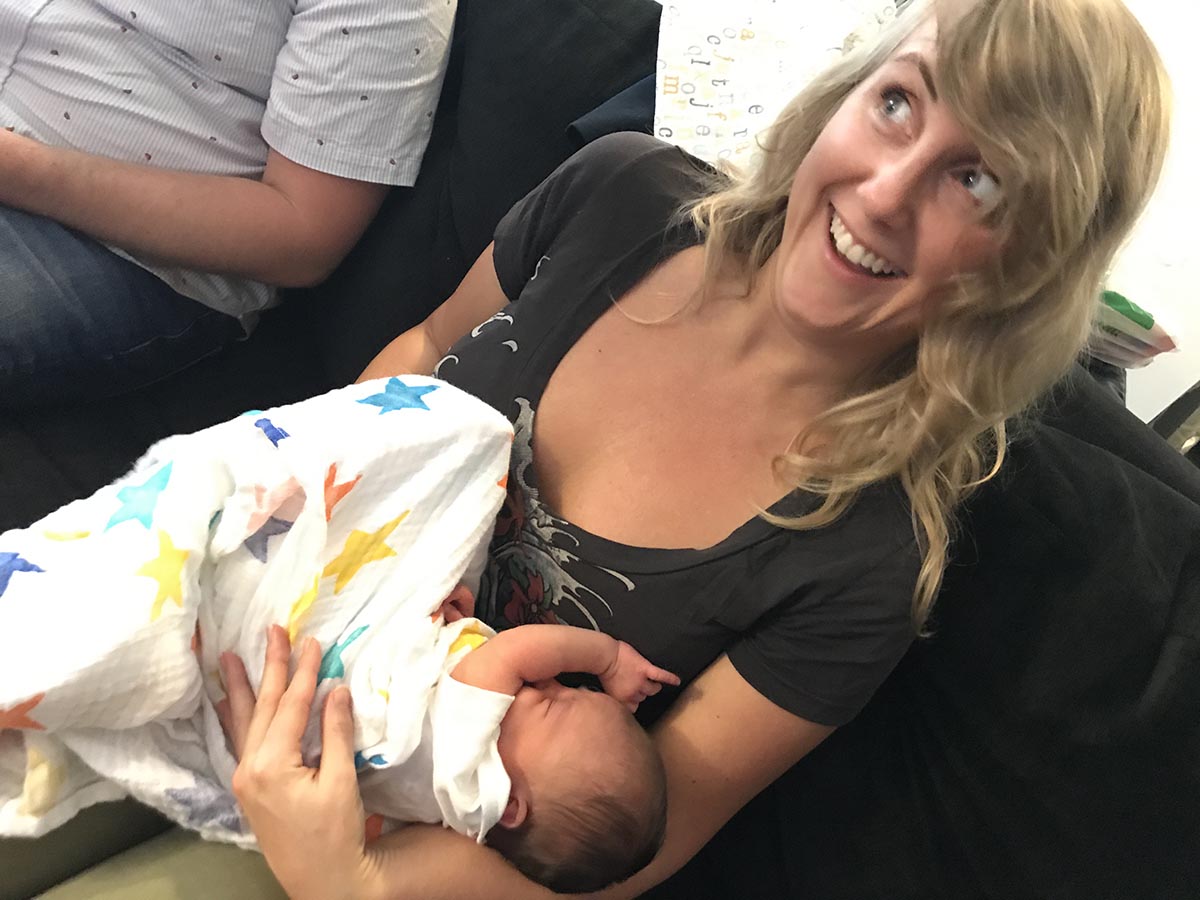 We love traveling and while we travel, we like to get a ton done!
This trip was no exception!
We went from not having a PRO camera, to upgrading to the Canon 80D.
Over the past couple of months, we've been working on writing our next eCourse, Get Your List On that teaches how to build a list of people interested in your products & services for your online business (so you can BE where you want, when you want!)
There was a sweet Airbnb in Toronto where we ended up recording the whole eCourse while there!
Along with the new eCourse, we spent 8 weeks in a small mastermind group of 20 up and coming YouTube creators. During this mastermind, we learned all aspects of YouTube from telling a story with your video camera to understanding your analytics so that you can optimize your videos to increase viewership.
Subscribe to our YouTube Channel now to follow the evolution & our journey!
The whole trip to Canada was non-stop GO! We enjoy being on the move!
We almost didn't make it from Toronto to San Antonio…
Arriving at Toronto Pearson International airport started out as planned. Except, we were to meet our driver in the lobby of our hotel at 6am.
After being two minutes early, come to find out that was considered "late" and they took off without us!
So, we were delayed by 30 minutes waiting for another driver.
Delay number 1 already underway from Toronto to San Antonio!
We're back on the move!
The next hiccup happened when we were checking our bags. The "automated" bag checking system wasn't working and Air Canada no longer has a line set up for their employees to organize people.
While people were walking around confused and needing to check their bags, I suggested that we all stand in a line and motioned the direction of the line.
All of a sudden, the Air Canada employee was able to check us all in because she was previously running around saying "we don't have a procedure for when the new system is down…"
I replied, "No worries! We're all lining up right here & you can check us in!"
It worked!
Crisis averted, back on the move yet again!
Until…
The last delay was security… The line was longer than ever, but this one actually went faster than I had thought. I give it to the Canadians on getting the security line organized!
Even though people were running around not knowing how to form up a line, the security agents had it all under control and were making multiple lines out of one! This really sped up the process to go up and get checked in to the international customs.
With 15 minutes to spare, we dashed in to grab a coffee and breakfast sandwich on our way to our gate!
Delays Bring Upgrades on Air Canada!
The flight was oversold in the back and undersold in the front (to our advantage!) and the weight of humans needed to be redistributed.
We sat down to enjoy a quick breakfast when over the loudspeaker we heard, "Brian Garcia & Erin Nicole Bick, please make your way to Gate F68 counter, Thank You."
With a mouth full of breakfast sandwiches, we looked at each other with wonderment & headed up to the counter.
"You called us?" I said inquisitively to the Air Canada agent.
"Yes, we have to upgrade you, there's no choice. Please enjoy the free upgrade to our preferred seating where you'll get to enjoy more leg room & service." Replied the agent as she reached out, handing us two new tickets.
"Wow! Thanks! We appreciate that!" Erin replied with a smile!
No matter where we go, upgrades seem to happen everywhere…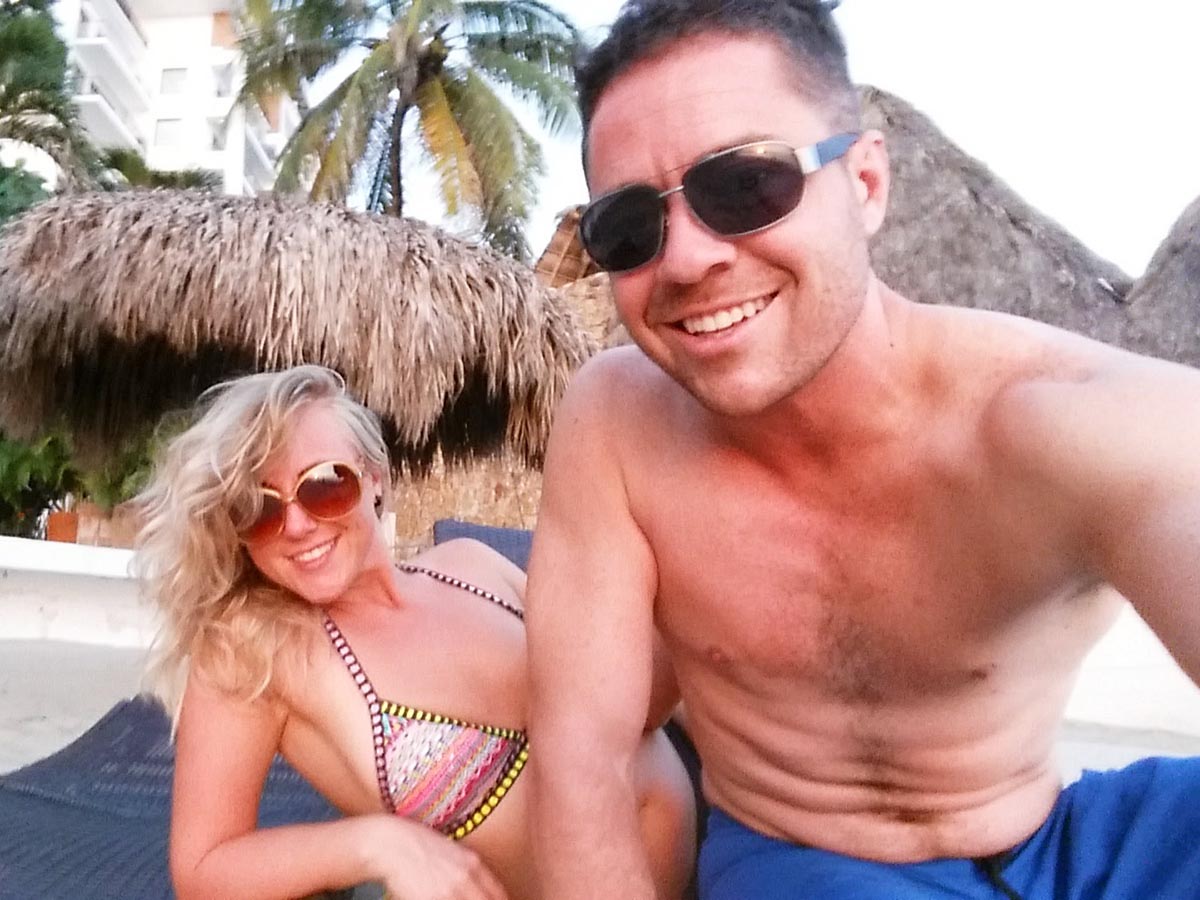 I remember being upgraded from a $98USD/night room in Puerto Vallarta to their top of the line, 5 Bedroom Suite with our own private pool & deck.
Or the time that we were in England and were upgraded from an economy car to a Mercedes Benz C-Class. #Rich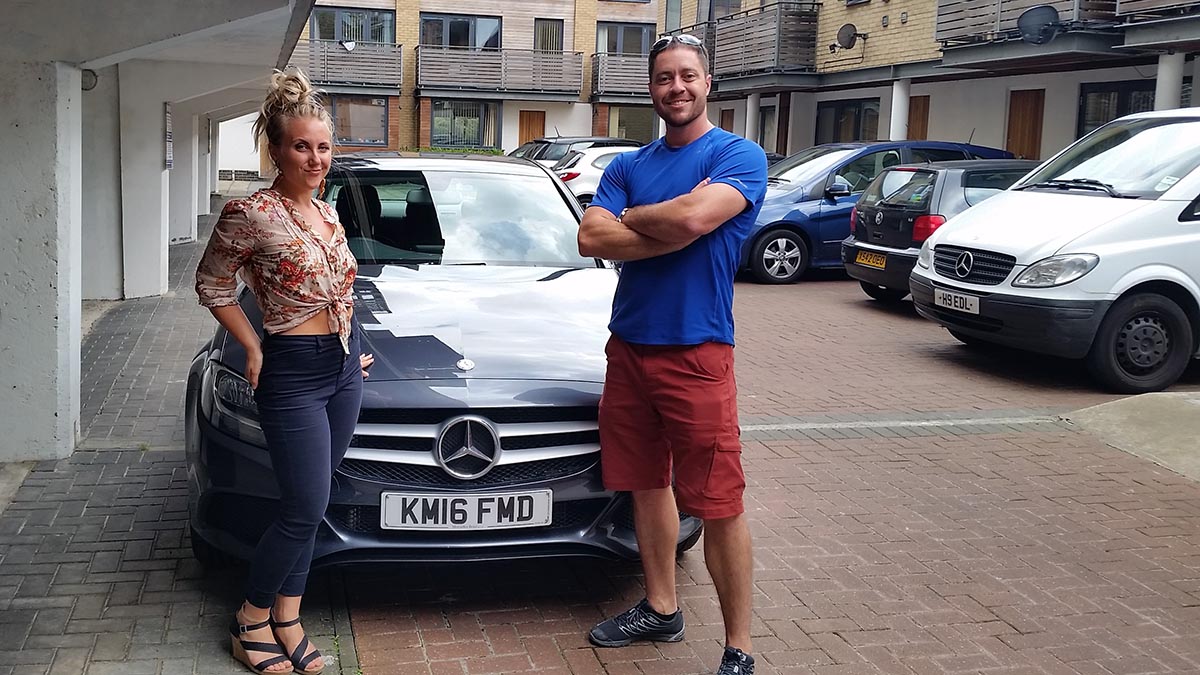 The list goes on… And it's quite sweet to manifest this into our lives!
The Secret To Entrepreneurial Success
Before we got back on the move, we stayed at a great little Airbnb in Stratford owned by Michael & Kailyn. This place was just perfect for where we needed to be in the city.
If you've never used Airbnb before, we highly recommend it! Grab a discount off your first stay using our link.

Like most places we stay, we love chatting with the owners to find out about their lives, where they got the idea & inspiration to start a business.
Turns out, the biggest thing that influenced them to start was not to let an opportunity pass them by.
Michael wanted to run an Airbnb for quite some time when, one day, the perfect house went on the market. It was already set up with an "apartment" on the ground level floor, with a separate apartment on floors 2 & 3.
It was a no-brainer & practically turn-key. All these couplepreneurs needed to do was a bit of renovation to bring it up to their standards.
"I think the reason we were so successful is that we didn't wait around. We saw the opportunity and jumped on it…" Michael said when we were chatting about how they got started.
Michael continued to mention that, "…as for the interior design, that was all Kailyn. She's good at that sort of thing!"
This goes to show, yet again, that when YOU have an IDEA to DO something… As Nike says… JUST DO IT!
You've been gifted your beautiful idea for a reason!
We get it… You may not know every little thing to make it come to reality right now…
Everyone starts out the same way… Not knowing what to do!
Erin and I spent 10 months figuring out how to put it all together, without a Road Map, which is why we put together the BEAP Road Map to starting a business online around your idea. We did this so that you don't have to "experiment" as much as we did trying to figure out what works, and what doesn't. You'll still get to test things out, but when it comes to knowing what to put together in what order, we've got you covered!
Get Started! You'll be happy you did!


In Conclusion
Erin and I are back on the move going from Toronto to San Antonio. No matter what happens in life, coming to terms that delays may happen while at other times you may experience moments where everything lines up is essential. This will help keep your head in the right place so that you can focus your energy on the things that keep you going. It's the consistent action you take that will contribute to your success. Most of all, those that take action, without hesitation, are the ones that ultimately make the biggest impact.
If you need help with a plan to start your own business online, so you could earn an independent income, get access to the BEAP Road Map & all the eCourses that walk you through launching your idea into an online business you'll love. We would love to have you in the Tribe!
Did This Help You? If so, we would greatly appreciate it if you comment below and share on Facebook, or any of your favorite social media pages!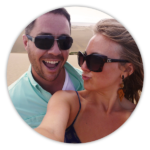 Brian Garcia + Erin Nicole Bick are full-time location independent, online business owners. Brian's background is in firefighting, digital + photographic imaging, and web development. Erin's background is in professional hairstyling, social intuition, personal development, creative writing, and brand identity development. Together, they create eCourses, high-end online business development coaching, and social media marketing strategies. They go by… BE Adventure Partners!

Check out our must-read articles about Lifestyle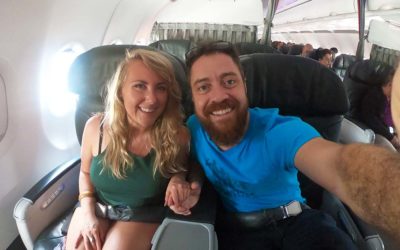 Today is a travel day where we're headed from Medellín to Santa Marta Colombia. Little do we know,...
read more

BE Adventure Partners guides people in making money online. Earn an independent living from your knowledge, skills & passions. Become self-reliant. Live a smart & simple life on your terms.